Worst Nicki Minaj Songs
kanye
The Top Ten
1
Stupid Hoe

They all suck but this one really sucks - FrankP
This song is worse than Friday, The Song That Never Ends, Milkshake, Barney's Song, The Gummy Bear Song, The Dora The Explorer Theme Song, Booty, and every single Justin Bieber song combined!
This song is probably the worst song I heard from Nicki Minaj. For some reason, I felt like she made this song just to call someone a "stupid hoe" when she obviously acts like one and the lyrics made me cringed. - an_anju
Inappropriate
V 30 Comments
2
Anaconda

I wanted to vote for all of her stupid songs. But I have to vote for Anaconda. It is the worst song of all time.
First of all, it's Baby Got Back 2.0.
Secondly, it bashes skinny people.
Third, the lyrics are disgusting and horrible.
Fourth, she repeats the line "Oh my gosh, look at her butt."
Fifth, the video is disgusting.
Sixth, it's degrading women into being treated as a sex object.
Seventh, people actually like it.
This song needs to be banned. - ThePwoperMuser101
This is the worst THING EVER. Worse than Hitler
Even Hitler himself would not like this song. He would not use this song to torture the Jews.
All of Nicki Minaj's songs really do disgust me, but this and stupid hoe have to be the worst songs I ever listened to. First of all its like a baby got back rip-off, second of all the lyrics are absolutely disgusting and also the music video is just as disgusting as the lyrics are. Just read one of my song reviews post rants if you want to know how much this song absolutely disgusts me.
How can sir mix a lot sleep at night after this
V 26 Comments
3
Only

Its literally about murder and slavery.

Some of the lyrics literally say
Yo, I never ... Wayne, I never ... Drake
All my life, man, sake
If I did I did a menage with 'em
And let 'em eat my a like a cupcake

It's so sexist and filthy. What has music come to?
This song is so bad it makes Anaconda look like a classic.
Proof that she's evil
I barely remember this "song" anymore, but I do remember a creepy repetition of this A-flat, B, C, sequence in a bell-like sound. Don't get me started on the video. - allamassal
V 5 Comments
4
Beez in the Trap

Can't we just vote for all of them. they suck in different ways
I love this song - malekjones4
5
Come on a Cone

I love nicki minaj but this is her worst - PatrickStar
I not actually heard this yet
The opposite of good music
That sounds really wrong - SammySpore
6
Sex in the Lounge

This song is so bad it makes stupid hoe look like a classic.
Yes, this is a thing
Definitely her worst makes "Come on a Cone" look like a Masterpiece
7
Beauty and a Beat

First of all, it's featuring Nicki Minaj. Second of all, it has Justin Bieber in it. No wonder it's bad!
Justin Bieber and Nicki Minaj, how much worse could it get with the 2 worst singers of all time.
The two worst artists in history coming together yep we r doomed
Wow. Justin Bieber, really? - Neonco31
V 6 Comments
8
Bang Bang

This song is the best
This song is actually okay. Everything else, no. Just no.
To long and dull
I like this song but sadly first I don't understand what ariana grande sing just high tune,nicki minaj well not good.
V 5 Comments
9
I Endorse These Strippers

The lyric "Boobs boobs boobs boobs, lotta boobs" basically sums up this mess.
This song is disgusting! - Carsrule300
10
Roman Holiday

Holiday in Hell should be the title
Roman Holiday is... Distinct... and very... Unique. Not necessarily a good thing
Nicki Minaj's music is crap and unoriginal.
I feel bad for Roman Bellic. - Gehenna
The Contenders
11
Hey Mama

No matter what song you vote for one this list it's all trash anyway.
Hey mama is my favorite ssong but what worst song? or because nicki minaj? yup..she is.
12
Starships

This is my song! How could not like this?!
People with a brain and functioning ears and eyes, mouth breathing pricks like you like her and this annoying song
She came all of the way from planet worst rappers to invade our ear drums.
This song is the best - malekjones4
V 3 Comments
13
Pound the Alarm

What the hell is that noise?!
It was rather this or Bang Bang in my opinion. - RalphBob
This is one of her only good songs in my opinion! - HeavyDonkeyKong
I love it but I don't like the clip
V 1 Comment
14
Dance (A$$)

I know it's not her song but she's in it so that counts.
I love Nicki she the best ever all her songs are perfect but I don't like this song much
15
Super Bass

The most Talentless piece of trash to ever walk the face of the earth.
I love this one.
Least talented artist ever period
This is a good song
V 2 Comments
16
Roman's Revenge

What? This is her best song ever
This a great song. The way her and Eminem's verses just clashed and killed it.
This is her best song of all time, except for grand piani
17
Roman In Moscow

Nicki Minaj in an insane asylum
Filled with bad lyrics, a boring beat and her annoying voice. - Brainfck
This should be in top 5, behind from 4-1; Only, S.H., I Endorse These Strippers, then Anaconda. - WonkeyDude98
18
Va Va Voom

This is my favorite! It shouldn't be here - RockStarr
This song is good, but the video ISN'T if it has Nikki Bataj because of her butt and boobs.
19
TwerkIt

20
Big Daddy

21
B**** I'm Madonna
This is Madonnas crap how did she get stuck with her Poor Nicki

Worst Nicki song:

The night is still young
22
Side to Side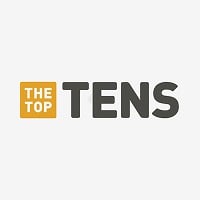 The world would be a much better place if these two racist women didn't turn ito plastic, excruciating brats (especially Ariana Grande). Uh oh, I can hear Nat Wolff raging because of what I said.
I like this song actually - Carsrule300
Oh Great, Nicki Makes ANOTHER collabration with An artist (Sarcasm) - VideoGamefan5
This song actually isn't bad the video kinda meh though
23
Girls Fall Like Dominoes

24 Booty Going Crazy
25
Pills N Potions

26
Whip It

27
I Am Your Leader

28
Did It on 'em

This has OK lyrics. This would be a good freestyle or mixtape.
It's about her pooping and peeing on her fandom
29
Favorite

Favorite is very unique. Interesting beat cool rap. BUT I can't STAND THE CHORUS IT GOES ON 5EVER :(((((((((((((
30
Throw Sum Mo

Nicki minaj is ft in the video so it counts - VideoGamefan5
31
Chun Li

Yes I don't like this song its like she acting like she is king kong *laughing and crying* - malekjones4
This song is pretty good y'all are tasteless
Irritating. - The01Bro
32
Fefe

She supports a man who's going to jail for sexually advances on a minor!
Plus this song is all about sex and hitting it from the back and "I put my p u s s y in his face"
33
Monster

Okay, this is her worst one, but after stuff about killers, a Va Va Voom thing isn't THAT BAD, is it?
34
Gun Shot

35
The Night is Still Young

This is the best Minaj song
36
The Boys
The Top 36 Worst Hated Songs
37
Muny

SO annoying, completely horrible, it's painful to listen to plus the hook is unbearable.
38
Rake It Up

39
Barbie Tingz

The message and lyrics are awful, she talks about how "every bitch wants to look like her". - Popsicles
40
Barbie Dreams

Awful
41
Your Love

To be honest, this shouldn't be on this list.
42
Give Me All Your Luvin

43 Dark Fantasy
44
HOV Lane

45 Dem Boyz
46
Beautiful Sinner

47
Swish Swish

48
Swalla

BAdd New Item
Related Lists

Best Nicki Minaj Songs

Catchiest Nicki Minaj Songs

Top Ten Nicki Minaj and Beyoncé Songs

Best Songs on Nicki Minaj's Queen

Best Songs On Nicki Minaj's Pink Friday Roman Reloaded
List Stats
200 votes
48 listings
4 years, 242 days old

Top Remixes (14)

1. Anaconda
2. Only
3. Stupid Hoe

DCfnaf

1. Anaconda
2. Only
3. I Endorse These Strippers

WonkeyDude98

1. Stupid Hoe
2. Anaconda
3. Only

allamassal
View All 14
Posts
WonkeyDude98
WonkeyDude98 Analysis: Anaconda
WonkeyDude98
Error Reporting
See a factual error in these listings? Report it
here
.