Top Ten Worst Nu-Metal Bands
ryanrimmel
Nu-Metal is a disaster! These are the worst of the worst.
The Top Ten
1
Limp Bizkit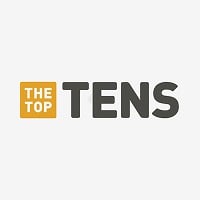 Limp Bizkit is an American nu metal band from Jacksonville, Florida, formed in 1994. Their lineup consists of Fred Durst, Sam Rivers, John Otto, and Wes Borland.
I only like N 2 Gether Now - Peppapigsucks
Maybe Fred Durst is bad, but this band still is amazing and Wes Borland is awesome guitarist.
Anthrax created rap-metal with songs like Bring the Noise. But at least they did it well. Every other band that I've heard that's tried rap-metal sucks. - ryanrimmel
They should be number one, not Linkin Park.
V 3 Comments
2
Linkin Park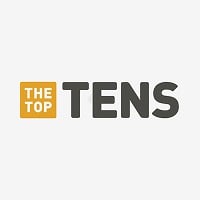 Linkin Park is an American rock band formed in Agoura Hills, California, in 1996. The members currently include Mike Shinoda (vocals, keyboards, rhythm guitar), Brad Delson (guitar), Dave "Phoenix" Farrell (bass), Joe Hahn (DJ) and Rob Bourdon (drums). Linkin Park are associated with a mixture of Alternative ...read more.
That awkward moment when you're the best and the worst nu metal band at the same time
It's funny beacause actually Linkin Park was 1 on best nu-metal bands list
Noo I love linkin park
Linkin Park doesn't strike me as metal at all. They suck as well, nothing nice to say about them. - ryanrimmel
V 3 Comments
3
Papa Roach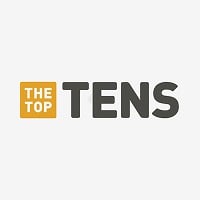 Papa Roach is an American rock band from Vacaville, California. Formed in 1993, their first major-label release was the triple-platinum album Infest.
PR has more songs than just "Last Resort", such as Scars, Wanna Be Loved, and much more.
Papa Roach is just... well Papa Roach. Most of their "huge fans" only know Last Resort. - ryanrimmel
They've gotten FAR better over all those years.
Papa roach is my life there good
V 4 Comments
4
Korn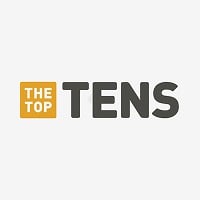 Korn is an American Nu-Metal band from Bakersfield, California, formed in 1993. The band's current lineup includes founding members Jonathan Davis, James "Munky" Shaffer, Brian "Head" Welch, and Reginald "Fieldy" Arvizu, with the addition of Ray Luzier, who replaced the band's original member, David ...read more.
Another metalhead bashing another genre of metal. I know everyone is entitled to their own opinion but why can't metalheads just accept everything for what it is? Nu metal did not kill metal. There's some nu metal that is actually very good. Bands like Slipknot, Korn, Evanescence, Disturbed, and System of a Down. Even if you don't like those bands you can't say their songs aren't powerful and emotional. Now I'm not trying to force my opinion on you guys but I'm just saying give it a chance. You don't have to, but just give it a chance and see if you like it or not.
This list was literally just made by close-minded nu-metal haters. How pathetic, since none of the comments actually agree lmao
For a long time, I liked Korn, but then I moved on to a better band called Coal Chamber. Even though Korn and Anthrax were created first, and released albums before Coal Chamber, Coal Chamber did early shows with nu metal before it was played by Korn. - ThatoneMetalhead
They're actually one of the few nu metal bands that appeal to me. But their newer stuff isn't that great. - IronSabbathPriest
V 6 Comments
5
Saliva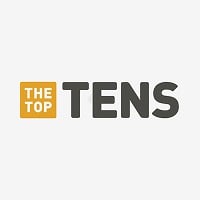 Saliva is an American rock band formed in Memphis, Tennessee in 1996. Saliva released their self-titled debut album on August 26, 1997, through Rockingchair Records, a record label owned and operated by Mark Yoshida, who recorded and produced the release at his studio, Rockingchair Studios.
Ok... Where do I even start? Mushroomhead has bad production value, but they pull it off well. Saliva, however... just has bad production value put to bad music. Their lyrics are uninspired and repetitive, the album Every Six Seconds is a reference to how much men think about sex on average (disgusting), and the instruments are simple. The vocal performance is comparable to Fred Durst, and the lead singer looks like Jack Sparrow. FAIL - ThatoneMetalhead
6
Hollywood Undead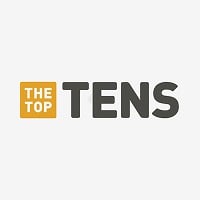 Hollywood Undead is an American rap rock band from Los Angeles, California, United States. They released their debut album, Swan Songs, on September 2, 2008, and their live CD/DVD Desperate Measures, on November 10, 2009. Their second studio album, American Tragedy, was released April 5, 2011. All of ...read more.
Combine rap metal Vanilla Ice, Slipknot costumes and the worst of Limp Bizkit and you've got this group.
Why aren't these guys #1 on the list?
Do I even need to say why they should be number 1?
Obviously you asses haven't heard any of their GOOD SONGS like Bullet, Circles, Sing, Scava, Outside, Nobodys Watching, We are, Young, Paradise Lost and Gravity.
I know they might sound weird, but just listen to the lyrics.
7
Drowning Pool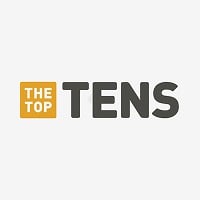 Drowning Pool is an American Alternative Metal band formed in Dallas, Texas in 1996. The band was named after the film The Drowning Pool.
I don't like this band
I don't see people wearing Drowning Pool shirts and what not. Also, Sinner is a great album because Dave Williams was a great singer, and the singers they had after him were never that good. - NuMetalManiak
Similar to Papa Roach, there are people wearing Drowning Pool merch but they can't name a song other than Bodies. - ryanrimmel
Bodies was played to torture prisoners. - ThatoneMetalhead
8 Spineshank
9
Mushroomhead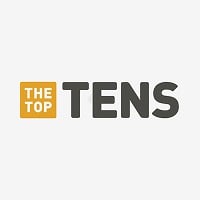 Mushroomhead is an American nu metal band from Cleveland, Ohio. Formed in 1993 in the Cleveland Warehouse District, the band is known for their avant-garde sound which includes influence from heavy metal, art rock and electro-industrial and their imagery which features masks and costumes as well as ...read more.
In my opinion slipknot got better songs than mushroomhead, but these guys are most original than slipknot
This band should be disqualified, as they are an industrial metal band, and not primarily a nu metal band. - ThatoneMetalhead
idiot Mush came out 6 years before Slipknot so your opinion is now invalid because SK ripped off Mush.
Mushroomhead are a bunch of wannabee Slipknot guys. They aren't as mainstream as some of these other bands, but they don't impress me. - ryanrimmel
10 Snot
The Newcomers
?
Adema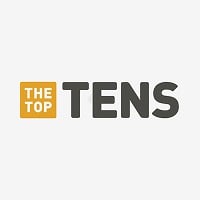 Adema is a nu metal band from Bakersfield, California. The band formed in 2000 with members lead vocalist Mark Chavez, vocalist/guitarist Tim Fluckey, guitarist Mike Ransom, bassist Dave DeRoo, and drummer Kris Kohls.
The Contenders
11
Otep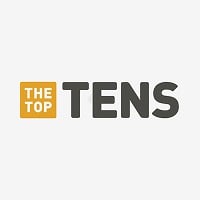 Otep is an American heavy metal band from Los Angeles, California, formed in 1995. They have released two EPs, eight studio albums, and one live album.
Otep are gay
12
Static-X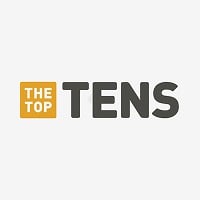 Static-X formed in Los Angeles in 1994. The band had many lineup changes, but the main vocalist and guitarist throughout has been frontman Wayne Static. Other well-known members of Static-X include Tony Campos (bassist), Ken Jay (drummer), and Koichi Fukuda (guitarist). The final lineup of Static-X ...read more.
13
Godsmack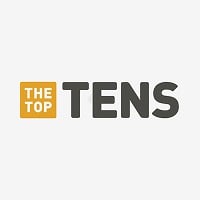 Godsmack is an American rock band from Lawrence, Massachusetts, formed in 1995. The band is composed of founder, frontman and songwriter Sully Erna, guitarist Tony Rombola, bassist Robbie Merrill, and drummer Shannon Larkin.
I'm surprised Godsmack isn't in the top five. Seriously, they're one of the worst offenders when it comes to stupid ideas being repeated over and over ad nauseam.
Godmack honestly makes me sick - ryanrimmel
14
Crazy Town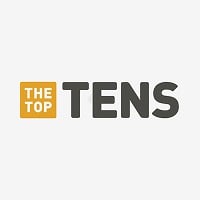 Crazy Town is an American rap rock band, formed in 1995 by Bret Mazur and Seth Binzer. Crazy Town is best known for their 2000 hit single, "Butterfly", which reached number one on the US Billboard Hot 100 chart and helped their debut album, The Gift of Game sell over 1.5 million units.
15
In This Moment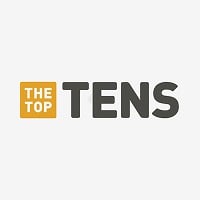 In This Moment is an American metal band from Los Angeles, California, formed by singer Maria Brink and guitarist Chris Howorth in 2005. They found drummer Jeff Fabb and started the band as Dying Star.
No maria brink rules
16
System of a Down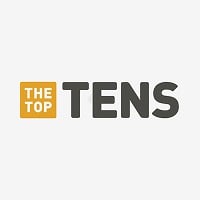 System of a Down formed in 1994 as an Armenian-American Nu Metal group from Glendale, California . The band name is sometimes shortened to System or SOAD. ...read more.
This list is invalid. - McKing1003
Okay... I understand a lot of the bands in this list... but how did this band get here? - ThatoneMetalhead
My favorite band I now hate this list
I can understand why this band is in here because of the lyrics - Th3Zm0nst3r
The lyrics are strange, yes, but they have a lot of meaning behind them. - ThatoneMetalhead
V 2 Comments
17 Methods of Mayhem
18
Soulfly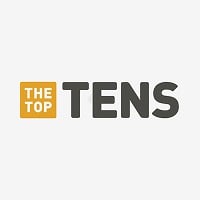 Soulfly is an American heavy metal band formed in 1997 and based in Phoenix, Arizona. The original lyrical content revolved around spirituality, political and religious themes, with later albums encompassing other themes including war, violence, aggression, slavery, hatred and anger. Soulfly is led ...read more.
19
Coal Chamber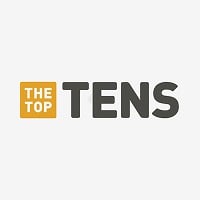 Coal Chamber was formed in Los Angeles, CA, in 1993. The current members of Coal Chamber are Dez Fafara (Vocals), Nadja Peulen (Bass), Meegs Rascón (Guitar), and Mike Cox (Drums). Former members of the band include Rayna Foss, Chela Rhea Harper, and John Thor. Coal Chamber is typically known being ...read more.
Coal Chamber is either amazing or terrible. It depends on the song.
Good: My Frustration, Fiend, Rowboat, Another Nail in the Coffin, Big Truck, and Friend

Terrible: Alienate Me, Drove, and a lot of stuff on Chamber Music - ThatoneMetalhead
20
Dope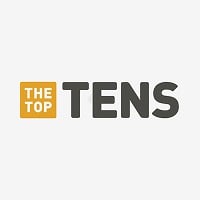 Dope isn't awful, but that's no compliment, I wouldn't listen to them willfully. - ryanrimmel
21 Mt. Helium
22 Finger Eleven
23
Slipknot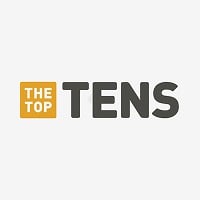 Slipknot is an American Heavy Metal band formed in 1995 from Iowa. The band is best known as one of the pioneers of the New Wave of American Heavy Metal during the late 1990s - 2000s and are distinguishable by the band's clothing choices, consisting of black/red jumpsuits and horror inspired masks. ...read more.
Boo! Slipknot definitely deserves to be number 1 on this list or not on this list at all since in my opinion they are more of a pop metal band than a nu metal band but then again in their defense they r the world's first metal boy band LOL! -Avery
I am strongly arguing against putting them in the top ten. First of all, some people don't realize that Slipknot wears masks to better their stage presence, like GWAR. They also have a lot of members... like GWAR. GWAR is fairly respected among the metalhead community, so why not Slipknot? I mean, GWAR is meant to be a comedy band, but they are still well-respected due to their fantastic live shows. Slipknot does have one thing that is completely undeniable... FANTASTIC LIVE SHOWS. Everyone complains about the theatrics of this band, but WHY? If anything, they make the band BETTER in that regard. I'm not saying this band's a ripoff of GWAR, but even if they are, Oreos came after Hydrox... and everyone likes Oreos. My point from that is that sometimes ripoffs are better than the original, and like Oreos, Slipknot proves this in many ways. - ThatoneMetalhead
Slipknot has a few good songs. However the masks, and the fact that they have 9 MEMBERS is ridiculous. They are by no means a good band and if it takes 9 people to make that music when bands like Dream Theater can make 10x more and better music with 5 people, then Slipknot members obviously aren't musicians. - ryanrimmel
Cursed band, this morons are number 1.
Comments that insult people's intelligence, and use improper grammar make me want to cry. First of all, there is no real reason for this argument. You didn't list one single reason why they are the worst... yet there were three up votes when I saw it for some reason. I bet they were all you. - ThatoneMetalhead
V 8 Comments
24 From Zero
25
Ill Niño
These dudes are garbage, oh the headaches, someone gave me the debut album by these guys when it first came out. The was awful, I threw it away
26 Grade 8
27
Staind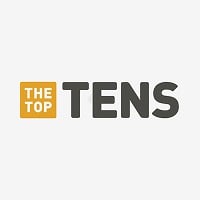 Staind was a Alternative Metal band formed in Springfield, Massachusetts in 1995. ...read more.
28
Rage Against the Machine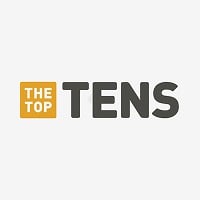 Rage Against the Machine is a rock band formed in Los Angeles, California. The band consists of vocalist Zack de la Rocha, bassist Tim Commerford, guitarist Tom Morello and drummer Brad Wilk.
Not a nu-metal band anyway
29
P.O.D.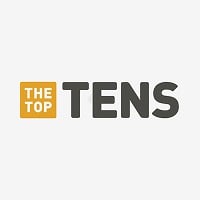 Payable on Death, also known as P.O.D., is a Christian nu metal band formed in 1992 and based in San Diego, California.
Their material might've aged horribly to put it lightly, but they really helped Christian rock break through to a much bigger audience. It's because of this we have bands like Switchfoot, Skillet, and Underoath around today.
30
Disturbed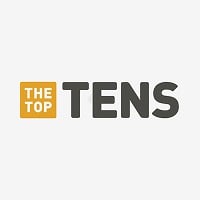 Disturbed is an American nu metal/ alternative rock/ alternative metal band from Chicago, Illinois. The band comprises vocalist David Draiman, bassist John Moyer, guitarist Dan Donegan, and drummer Mike Wengren. They are known for songs like "Down With the Sickness" and "Stricken" .
These guys should be at #2 I hate them
How the hell do you put one of the best metal bands of the 00s? Disturbed is one of the best bands that keep the modern metal alive.
31
Hed PE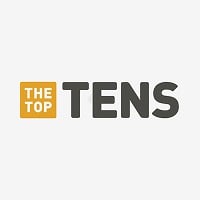 Hed PE, also known as Planet Earth and stylized as p.e., is an American rock band from Huntington Beach, California.
32
Flyleaf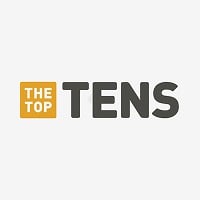 Flyleaf is an American rock band formed in Bell County, Texas, in 2002. The band has charted on mainstream rock, Christian pop and Christian metal genres.
33
Kittie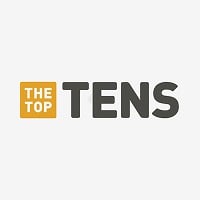 Kittie are a Canadian heavy metal band formed in London, Ontario, in 1996. They have released six studio albums, one video album, four extended plays, thirteen singles and thirteen music videos.
34 Spike 1000
35 Human Waste Project
BAdd New Item
Related Lists

Greatest Hair Metal Bands

Top Ten Explicit Metal Bands

Metal Bands Pop Elitist Should Listen To

Best Lesser Known Nu-Metal bands
List Stats
200 votes
36 listings
4 years, 189 days old

Top Remixes (7)

1. Limp Bizkit
2. Saliva
3. Papa Roach
ThatoneMetalhead

1. Papa Roach
2. In This Moment
3. Static-X
htoutlaws2012

1. Slipknot
2. P.O.D.
3. Korn
WillWords
View All 7
Error Reporting
See a factual error in these listings? Report it
here
.