Worst Offensive Lines Entering the 2018 NFL Season
htoutlaws2012
The Top Ten
1
Seattle Seahawks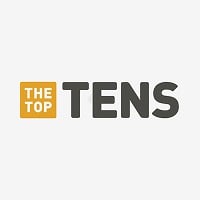 The Seattle Seahawks are a professional American football franchise based in Seattle, Washington. The Seahawks compete in the National Football League as a member club of the league's National Football Conference West division.
''Duane Brown at least brought some semblance of competency to the Seahawks line towards the end of last season. Prior to the trade, the line had a pass-blocking efficiency of 71.5, while afterwards that number jumped to 78.4 (right around league average). The right side of the line is still ugly though as D.J. Fluker and Germain Ifedi had pass-blocking grades of 32.4 and 71.5 last year, respectively.''

Think about this they have two offensive line busts potentially, and super poor supporting blockers in Pocic (like I previously stated), and Britt who is mediocre at Center moved just last year. Meanwhile the only bright piece on the team is Brown who got traded last year due to heated exchange. It ain't gonna be enough perhaps for Wilson, and even Penny to get much more than what they have going with this very weak protecting squad by them all season long. - htoutlaws2012
2
Houston Texans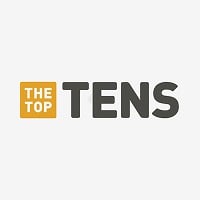 The Houston Texans are a professional American football team based in Houston, Texas. The team competes in the National Football League as a member club of the American Football Conference South division.
''After fielding one of the worst offensive lines we've seen in the PFF era, there's little reason to think they'll rank anything other than 32nd again this upcoming season. While injuries certainly played a role, and it's likely center Nick Martin could bounce back from an ugly 44.9 overall grade last season they've pinned their hopes to other team's castoffs and a fourth-rounder from 2017 to protect Deshaun Watson.''

I have to believe those scores the fact Watson was able to do better as the weeks went on before getting hurt is almost ungodly, but yes the whole unit is really bad looking on paper sure the Colts offensive line isn't much better they drafted some big monster guards that may make it look slightly better where with Houston there barely add any upgrades in that very weak vulnerable area. - htoutlaws2012
3
Buffalo Bills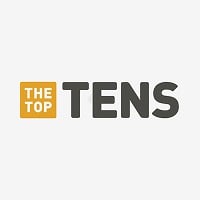 The Buffalo Bills are a professional American football team based in the Buffalo–Niagara Falls metropolitan area that competes in the National Football League. Buffalo Bills had the longest playoff drought of any team which came to an end in 2017.
''The Bills have about as much to replace talent-wise as any offensive line in the NFL. That's what happens when you lose your top-three starters (LT Cordy Glenn, LG Richie Incognito, C Eric Wood) along your offensive line (although Glenn only played 275 snaps this past year). Outside of rookie Dion Dawkins who performed admirably with a 74.5 overall grade as a rookie there's not much room for 'upside' among their potential starters.''

So yeah there high on this list because they lost some big pieces in protection that ain't good on paper, and if we get closer they may not have shady McCoy this season either double ouch. While Bodine is a solid piece to have in place of the now departured Eric Wood the rest around Josh Allen is got to be in question, or McCarron for that matter. - htoutlaws2012
4
Arizona Cardinals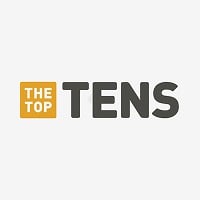 The Arizona Cardinals are a professional American football franchise based in the Phoenix metropolitan area.
''This group will look much different than the 2017 version which can't be a bad thing. The only problem is that this group more than maybe any other in the NFL has serious injury concerns. Almost every starter has missed significant time in each of the past two seasons and the Cardinals don't exactly have quality depth to make up for it. If Mike Iupati, Justin Pugh and Andre Smith all return back to their career-best form, this could be a top-10 group. The odds of that happening, or even them playing all 16 games, seems incredibly slim after all the injuries they've suffered.''

If there's one thing going in the right direction for the Cardinals is they should be able to run effectively at worse because otherwise Sam Bradford is gonna get hopefully one last time before Josh Rosen can finally make some sorta spark for the Cardinals in the future, butt if not suck for talent to come. The guards are strong the center is not entirely good, and the tackles are god awful making ...more - htoutlaws2012
5
New York Jets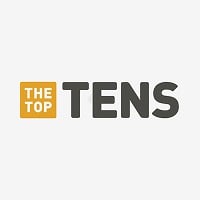 The New York Jets are a professional American football team located in the New York metropolitan area.
''While the Jets may not end up 31st at season's end, this ranking is more indicative of the little room for optimism along the front. If there is any silver lining though it's that things can't get any worse for them at center than they were last year. Wesley Johnson's 31.3 grade was one of the lowest we've ever given at the position. For all of new-center Spencer Long's struggles last year, there's no doubt he'll be an upgrade.''

Maybe I'm overlooking the Jets a little bit, but seeing that the gelling isn't working I might not be since you have some notable talent that just doesn't seem to fit in the right system of blocking scheme, and I'm not sure why that is in the case Josh McCown was able to thrive in last year before getting hurt, point though is Sam Darnold will probably be more the focus this year once McCown is probably gonna down to his final knees. - htoutlaws2012
6
Tampa Bay Buccaneers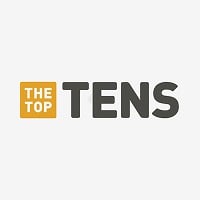 The Tampa Bay Buccaneers are a professional American football franchise based in Tampa, Florida. The Buccaneers currently compete in the National Football League as a member team of the National Football Conference South division.
''The signing of Ryan Jensen could pay big dividends off for Tampa Bay as it not only adds a quality starter to the lineup (Jensen earned a 74.9 overall grade last year), but it also moves Ali Marpet back to his more natural guard position where he had a career year in 2016. The issue here is still left tackle Donovan Smith. Last season was the first in which he didn't allow 50-plus pressures and yet was still below average by allowing 42.''

I'm not sure entirely about this statement, but Bucs do not have that great of a line as that comment is making it out to be. A lot of no name talent on the blocking team, and Fitzpatrick very familiar with teams with no line it is Winston's probably last chance to prove why they drafted otherwise his career is over. - htoutlaws2012
7
Indianapolis Colts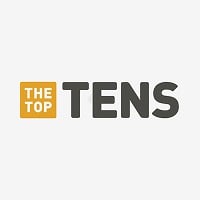 The Indianapolis Colts are an American football team based in Indianapolis, Indiana. The Colts compete in the National Football League as a member club of the American Football Conference South division.
''There are a lot of unknowns for the Colts up front, but for the first time in a long time, at least there's hope. Quenton Nelson plugs in immediately at left guard and all signs in his college evaluation point to him being a quality, if not Pro-Bowl level starter immediately. The wildcards here are former high draft picks Ryan Kelly and Jack Mewhort. Mewhort looked well on his way to becoming one of the best guards in football before injuries struck and he was limited to only 979 snaps over the past two seasons. Kelly was solid as a rookie, but he too battled injuries this past year and floundered to a 39.9 overall grade. At least now they have second-round selection Braden Smith as depth in case injuries strike again.''

The Colts are not a halfway decent O-line no way the experts are off on that especially when look at their division rivals all have a great defensive interior. Yes they may surprise people in maybe running the football, but Andrew Luck on the other better ...more - htoutlaws2012
8
Cincinnati Bengals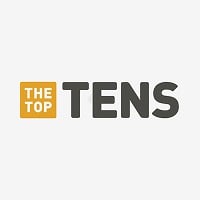 The Cincinnati Bengals are a professional American football franchise based in Cincinnati, Ohio. The Bengals currently compete in the National Football League as a member club of the league's American Football Conference North division.
''The Bengals still ranking 26th after the addition of left tackle Cordy Glenn and first-round center Billy Price should tell you all you need to know about how bad they were a season ago. For as much of an upgrade as Glenn will be, there is no certainty Price will be the same. He had a third-round grade from PFF and his struggled in pass protection with 13 pressures allowed last season.''

I might regret not having the Browns initially, but the Bengals line is pretty bad as well. There lower due to the fact they did try to find a center for good measure while all the past season departures of this crew takes a toll welcome back to the sucky 90's Bengals. - htoutlaws2012
9
Carolina Panthers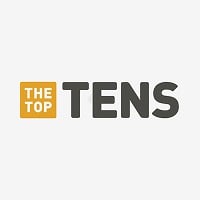 The Carolina Panthers are a professional American football team based in Charlotte, North Carolina, that competes in the National Football League.
''The loss of Norwell is going to hurt. While the backup plan currently looks like some combination of Jeremiah Sirles (45.2 overall grade in 2017) or Amini Silatolu (40.5), it will be interesting to see if they kick Taylor Moton into guard eventually. He was one of the highest-graded guards in the country as a junior for Western Michigan before switching to tackle as a senior. Moton was also one of PFF's favorite offensive linemen in last year's draft yet saw only 70 snaps as a rookie.''

So pretty much why one of the reason I believe Carolina will be terrible at least on the offensive part of the ball is look at that line half of it is sappy blockers while the other half on the right are okay meaning that the Panthers may look super one dimensional. No team does not want to be very predictable when there protection is really bad like this group looks to be. - htoutlaws2012
10
Denver Broncos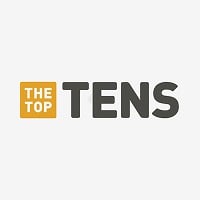 The Denver Broncos are an American football team based in Denver, Colorado. The Broncos compete in the National Football League as a member club of the league's American Football Conference West division.
''The Broncos have suffered through arguably the worst right tackle situation in the NFL over the past two seasons, but there's reason to think that will change in 2018. Jared Veldheer was a mess early last season in Arizona switching from the left to right side. He allowed only 20 pressures though in his last 10 games in 2017 after allowing 19 in his first three. That late-season play is more in line with the Veldheer we've seen throughout his career and could be the answer to the Broncos pass protection woes.''

They play with the worst tackle in the NFL right now presumably, now only that, but right guard ain't much better either, and Both Keenum, and Freeman enter as big unknown making it intertwining how Broncos offense will be this year. Yeah people say Chargers have a worse line, but they could be halfway decent based on the pieces they could get back that didn't play because of injury setbacks. - htoutlaws2012
BAdd New Item
Related Lists

Best Running Backs Entering Week 9 of the 2018 NFL season

Best NFL Offensive Tackles of the 2018-2019 Season

Best NFL Offensive Guards of the 2018-2019 Season

Top Ten NFL Offensive Players
List Stats
10 listings
150 days old

Top Remixes
1. Seattle Seahawks
2. Houston Texans
3. Buffalo Bills
htoutlaws2012
Error Reporting
See a factual error in these listings? Report it
here
.