Worst #10 Overall NFL Draft Picks
The Top Ten
1
Jimmy Webb
The only player on the list to have done almost nothing, 6 fumble recoveries in 106 games as a defensive interior lineman I mean it doesn't anymore stunning to see does it. - htoutlaws2012
2
Mike Williams
This would be Mike Williams the II of the Detroit Lions who wanted to get a Wide Receiver next to Roy Williams so the two Williams were in the lineup, and Mike had... 449 yards and two touchdowns in his brief time with the Lions, but in 2010 with a new team in Seattle he did much more in both of those seasons combined. Yet again another terrible Lions 1st round pick from the 2000's. - htoutlaws2012
3
Josh Rosen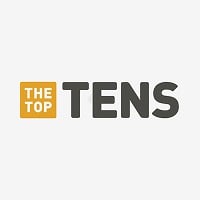 I think we are being a little to hard on josh Rosen one he got pushed into a game that he was not ready for and you can't learn anything under Sam Bradford I really do think he deserves one more chance - RawIsgore
I feel really bad for Rosen man UCLA I fought he would be good, but wow was I wrong on that especially when he was set up to fail from the start. He had the unfortunate luck of being drafted 10th overall to an organization that had no idea what to do with him. It goes to show now with the fired head coach, and yet the GM still remains and many experts believe he will be dealted to a new home in favor of what looks like the Bo Callahan of this draft this year in Kyler Murray. This could be the only that may stand very strong, or could be the worst take if this take a 360 in the future. - htoutlaws2012
4
Blaine Gabbert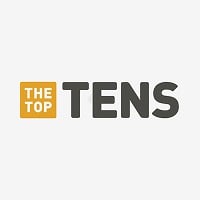 Blaine Williamson Gabbert is an American football quarterback for the Tampa Bay Buccaneers of the National Football League.
Sure Blake Bortles ain't much better, but Gabbert was not very good in fact inconsistent when he was the starter in his three years having trouble to stay healthy, and ultimately his replacement was not that much better either than having a winning playoff record to note about. - htoutlaws2012
He doesn't die he keeps coming back why is he still here - RawIsgore
5
Matt Leinart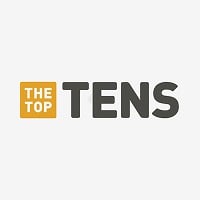 Great college quarterback too bad he is one of the biggest disappointments when he got to Arizona as the promise from USC having one of the greatest college games you will ever see to not really having a noteworthy shining moment with his time in Arizona overall. He only had one season where he did fairly decent while having major trouble getting on the field the next three seasons. - htoutlaws2012
6
Eric Ebron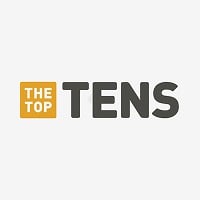 Eric Ebron is an American football tight end for the Indianapolis Colts of the National Football League.
Now look I'm not saying his bad by any means, but the hate he got was deserved when the Lions chose him over superstars like Taylor Lewan, Odell Beckham Jr, and Aaron Donald they passed on for a guy from North Carolina who was pretty vastly inconsistent when Matthew Stafford was throwing the ball to him those four seasons being there. What really hurt though is not necessarily the fact he was a cancer to the fans, but the fact he rubs it in our faces with Indy at this very moment telling us Andrew Luck is better at utilizing Tight ends. - htoutlaws2012
7
Eli Apple
The 2016 draft had a lot of awful corners taken in the 1st round (Minus Jalen Ramsey). Eli Apple was the second highest Corner taken with the 10th pick Giant overreached on a guy who was to fall in the late 1st round rather the top 10 was something not many saw coming. He was okay on the field not good, but when you come up with only one pick and become a cancer your second year yeah I feel being traded to the Saints is one way to define your bust worthiness. - htoutlaws2012
8
Jamal Reynolds
Name a successful Florida St. player in the early 2000's? I sure can't, and Jamal Reynolds when he fell to the Packers lap it seems like a match made in heaven right? Well not when you started for 18 games in a two year span to end up with three sacks while also not being a premiere starting defensive end. - htoutlaws2012
Do you mean successful NFL players from FSU? Because there are many... We can start with Derrick Brooks, Peter Boulware and Anquan Boldin.
9
Gordon King
Definitely had the look of a jersey/new yorker type homer, but he was active for 55% of the games he had played for those teams. For a lineman sure Ereck Flowers was bad, but he managed to somehow get on the field where as with this guy taken by the Giants in the 78' draft he was very inconsistent in terms of health reliability. - htoutlaws2012
10
Tyson Alualu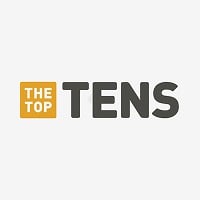 Well think about this his put up more sacks with Pittsburgh his first year with 4 while having a steadily unimpressive 17.5 sacks entirely with the Jags yeah that say a lot for not finding the utilization of his talent. - htoutlaws2012
BAdd New Item