Worst Owners in Pro Sports
powercat2007
The Top Ten
1
William Ford - Lions
If anybody else owned the lions Matt Millen would be bleeding out in some dark alley right now.
Somebody needs to tell this guy he has a losing team.
2
Al Davis - Raiders
He reminds me of those seniors on the south park episode "grey dawn" he should sell the team if they ever want to win. - Chris-1
I'll say this instead, don't like him.
3
Jerry Jones - Cowboys
jones will never beat dan snyder. I think its hillarious how he keeps trying to up snyder. lol the boys and compete with true fans from washington. just can't and that kills jones so much. and I think its also funny he built a new stadium to up the skins. and its still smaller. most expensive but second largest. haha guess he didn't do his math. - Pag1
Jerry won 3 Super Bowls and Al Davis won 3 and went to 2 more, I'd say these guys are the most hated owners in Pro Sports rather than worst. - alexmendoza
Hands-down the most disliked, most conceited owner in all sports. The only winner he's ever picked came out of his own nose!
4 Jeff Loria - Miami Marlins
5 Bill Bidwell - Arizona Cardinals
6
Michael Jordan - Bobcats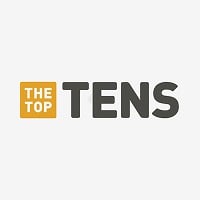 Michael Jeffrey Jordan, also known by his initials, MJ, is an American retired professional basketball player.
This guy trades his best players highres Larry Brown makes the playoffs and then he fires Larry Brown
7 George Shinn - Hornets
8
Donald Sterling - Clippers
He team has never been a championship contender and tried to ban clipper Darrel one of sports most loyal fans
He also made racist comments, among other things... - MusicalPony
9
David Glass - Royals
Wal-mart mentality/practives have turn a oncr respectable franchise into a laughing stock. Sometimes I believe I hear takity-sax from the stadium speakers when the Royals take the field. Oh how we all miss Ewing Kauffman
10 Ralph Wilson - Bills
The Contenders
11 Tom Benson - Saints
12 George Steinbrenner - Yankees
13 James Dolan - Knicks
14
Robert Nutting - Pittsburgh Pirates
Almost as cheap as Mr. Krabs in terms of spending.
15 Roman Ambromovich - Chelsea
16
Stan Kroenke - Rams, Avalanche, Arsenal, Nuggets
He doesn't invest
Tried to move the Rams to LA
17
Dan Snyder - Washington Redskins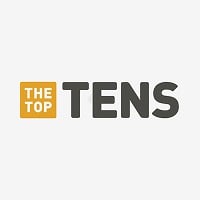 How is he not in the top three?
18
Malcom Glazer - Manchester United, Tampa Bay Rays
From being the world's richest club to being nearly £800million in debt with one swift leveraged buyout, Glazer and his trogladyte offspring haven't put a penny into the club (the buyout was funded by huge bank loans, the interest on which currently runs to about £80 million a year) and pay themselves a £10million salary. Tickets have risen 50 percent in the five years since their takeover and thousands of staff have lost there jobs along with dozens of players being sold. Puts the rest of the list in perspective really -
19 Mark Attanasio - Milwaukee Brewers
20
Anthony Precourt - Columbus Crew
He betrayed the fans with a possible relocation to Austin Texas. Deserves to be on this list solely for that reason. -SteelCity99
21 Dean Spanos - Chargers
22 Mike Ashley - Newcastle United
BAdd New Item
Related Lists

Best Dog Breeds for New Dog Owners
Top Ten Woocommerce Plugins for Store Owners
Top Ten Things a Dog Owner Should Have

Top 10 Potential Replacements for the Job of Owner of the Carolina Panthers
List Stats
100 votes
22 listings
11 years, 266 days old

Top Remixes
1. William Ford - Lions
2. Jerry Jones - Cowboys
3. Jeff Loria - Miami Marlins
molbar
Error Reporting
See a factual error in these listings? Report it
here
.