Worst People in the U.S. in 2019
shiftaltkey
This is a subjective list of who people think are the worst people in 2019.
The Top Ten
1
Donald Trump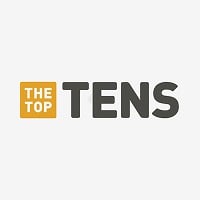 Donald John Trump (born June 14, 1946) is an American businessman, television personality, politician, and the 45th President of the United States. Born and raised in Queens, New York City, Trump received an economics degree from the Wharton School of the University of Pennsylvania in 1968. In 1971, ...read more.
This man made my list last year, and I have no qualms about putting him on the list this year. This is a man who purposefully shut down the government, holding government worker pay, to force a wedge issue through. How disgraceful. He again revived the ban on transgender people in the military. And when the shutdown came to a halt, he declared a national emergency. Now, thanks to the precedent this idiot set, any president can now just declare a national emergency to pass whatever they want. Not how democracy works. There is also a ton of tax fraud and illegal activity that this man has conspired in, thanks to the testimony from Cohen. After the man is voted out, he will be arrested. - shiftaltkey
he is fat
WaH I hate you TRUmp YOU MEAN racist homophobic SEXIST man. - B1ueNew
Imagine hating him in 2019. - MrCoolC
V 12 Comments
2
Jussie Smollett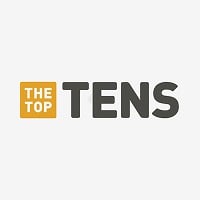 Thanks to his hoof, whenever an hate crime happens, everyone will be calling it "fake". - RoseWeasley
And he got off scott free too - TwilightKitsune
If you remember the story about the boy who cried wolf, this guy is the modern representation of that story. Now thanks to him, whenever an actual anti-gay incident happens, nobody will believe it at first because they'll just think "Oh that guy's probably pulling a Jussie." Way to go dumbass. Just another example of dumb celebrities ruining things for everyone else. - shiftaltkey
3
Alexandria Ocasio-Cortez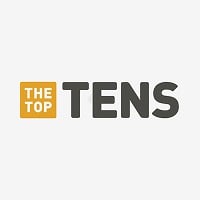 Every time she is allowed to spout out nonsense, another large group of people decide to vote for trump in 2020. The republicans love her.
People don't realize that she is more dangerous then we think - 445956
The poster child for Socialism. Attractive, self confident, ignorant, and destructive.
Stupid feminist. - GeneralJP
V 3 Comments
4
Cardi B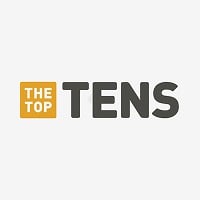 Belcalis Marlenis Almánzar, known professionally as Cardi B, is an American rapper, songwriter, television personality and more.
She's a rapist - DarkBoi-X
Cardi is good sometimes I think but really she just brags in "MUSIC" form and the submits it to the public. She also has so many cuss words that the clean version is 1/2 silent!
She's really dumb and really fake. She does rap well occassionally, but I still don't like her music. Not one of the worst people, but still deserving to be ridiculed. - shiftaltkey
Too many expletives, too little quality. - Synchronocity
V 1 Comment
5
Nancy Pelosi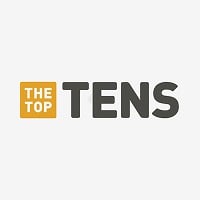 Nancy Patricia D'Alesandro Pelosi is an American politician who is the Minority Leader of the House of Representatives, representing California's 12th congressional district.
This woman is a representation of stupidity. I'm liberal, but I would want nothing more than to see Nancy Pelosi, a corporate warmongering Democrat, to retire. This woman is the politician that recommended that we pass a bill to "see what's in it". *Facepalms* - shiftaltkey
Scary.
She wants to lower the voting age to 16... LMAO if that doesn't prove she's an idiot then I don't know what does. How can you give 16 year olds the right to vote when they can barely drive a car and are severely uneducated in terms of politics? I bet she's only trying to manipulate their minds to vote democrat - Randomator
6
R. Kelly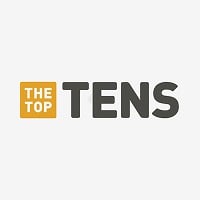 Robert Sylvester Kelly, known professionally as R. Kelly, is an American recording artist, songwriter, record producer, and former professional basketball player.
7
Mike Pence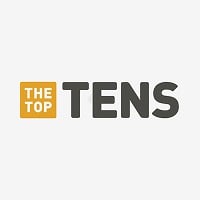 Michael Richard Pence is an American politician and lawyer who serves as the 48th and current Vice President of the United States, in office since January 20, 2017. He previously held the position of Governor of Indiana from 2013 to 2017.
Well another year begins. And this is another year where Mike Pence makes it onto my list, and he will continue to make it onto my lists on the top 3 because he is an ardent homophobe, despite anything Breitbart has to say about him. This man and his wife are both complicit in ruining our democracy by pushing their anti-LGBTQ and evangelical religious views into American politics. There isn't a day where I don't feel uncomfortable with him as our vice president. - shiftaltkey
A man even worse than Trump whose about one position away from becoming president if something ever happens to Trump. I have no love for warhawks and the neoconservative establishment. - Bolshoy_Brat
8
Ajit Pai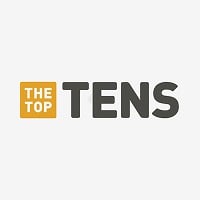 Ajit Pai is the chairman of the FCC. He has became infamous for passing the repeal of net neutrality as of December 14, 2017. He used to be a lawyer for Verizon.
I think it's not so much Pai himself as it is what he represents. He shows that government doesn't have to listen to the will of the people. As long as you're the one calling the shots you can ignore anyone else (including online petitions signed by millions). It's the reason why a lot of online petitions are seen as pointless. - SuperSonic17
He destroyed the Internet, I really miss it.
Who the hell cares about him anymore - Randomator
Who even cares about this guy anymore in March of 2019. - B1ueNew
V 2 Comments
9
Wade Robson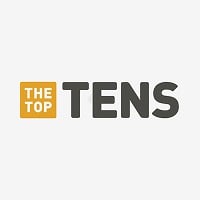 A liar who's trying to destroy a dead man's legacy - ShrekTheGoat
The guy, who lie! Michael Jackson is innocent for the last time I say! - Xentrick-The-Creeper
His career is not what e thought it should be so now he wants to defame a dead man's legacy for fame and fortune. - RobertWisdom
10
Allison Rushing
This woman is why the Republican Party is still the anti-gay party. Republicans actually nominated this woman that said that being LGBTQ was "unnatural" and "immoral". And they nominated her for a Supreme Court position. No thank you. We don't need anymore bigots like her. Get her and these homophobes out. - shiftaltkey
Saying she was nominated for the supreme court is fake news.
What? She was "Nominated for a Supreme Court Position"? Never happened.
SJW's just imagine the facts to fit their narrative, and go from there.
The Contenders
11
Hillary Clinton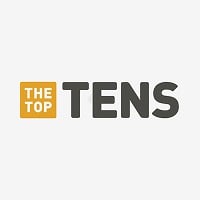 Hillary Diane Rodham Clinton is an American politician who was a Democratic presidential candidate in the 2008 and 2016 elections.
Who still cares about her? - Userguy44
She still wants to be relevant. As a liberal, I don't want her to run again. She'll ruin everything. - shiftaltkey
She deserved to lose the 2016 election. I hope she never runs again - Randomator
Would someone explain why Hillary is on this list twice?
V 4 Comments
12
Tucker Carlson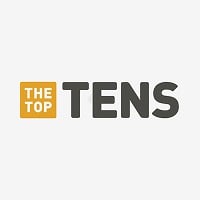 Not only is he incorrect half of the time, but he is also disrespectful towards other guests on his show and is a total Trump nut. He is everything I don't like about right wingers: smug, anti-cannabis, a closeted racist, a Trumpanzee, and a propaganda voice that will say anything at all to defend Trump. Thanks to him, there a bunch of moronic Fox News viewers spewing alternative facts. - shiftaltkey
Number 2 next 2 Trump - Joshuaisdotdotdot
13
Ariana Grande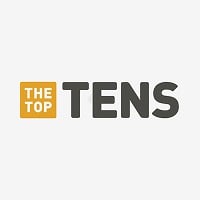 Ariana Grande-Butera, known professionally as Ariana Grande, is an American singer and actress. She was born on June 26th 1993 in Boca Raton, Florida to Joan Grande and Edward Butera. She is best known for her role as Cat Valentine on the Nickelodeon sitcom Victorious and its spin-off show Sam & Cat. ...read more.
I wan't to stop hearing Thank U Next and 7 Rings 24/7 on the radio, Please. - B1ueNew
Then change the station. Those two songs aren't on all radio stations. - Jasmine21064
You like my hair gee thanks just bought it
I see it I like it I want it I got it
Sorry
~~~~~
Shouldn't be on this list. - Luckys
14
Amy Klobuchar
This is what the Democratic Party doesn't need, a neoliberal corporate shill that screams to her audiences about "getting out of the darkness" to promote things like...The Patriot Act and The War On Drugs. Ugh. She's completely ignorant about what voters want, treats her staff like $#*t when there's no cameras on her, and she gets very very angry all the time. And the worst part is, the people of Minnesota elected her...come on Minnesota. You can do better than this. - shiftaltkey
15
Travis Scott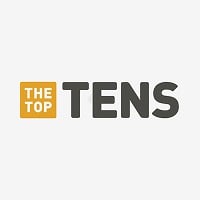 Jacques Webster, better known by his stage name Travis Scott, is an American hip hop recording artist, record producer and musician from Houston, Texas.
16
Amy Schumer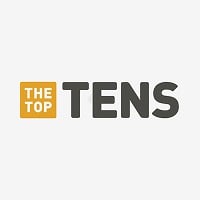 Amy Beth Schumer is an American stand-up comedian, writer, actress, and producer. She is the creator, co-producer, co-writer and star of the sketch comedy series Inside Amy Schumer, which debuted on Comedy Central in 2013 and has received a Peabody Award.
That picture though - BreakFastBeast2005
She's embarassing herself all the time. Her jokes don't land, they're unfunny. - shiftaltkey
17
Kylie Jenner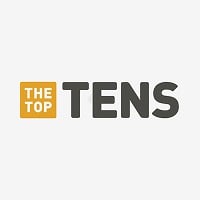 Kylie Kristen Jenner is an American reality television personality, model, entrepreneur, socialite, and social media personality.
18
Kamala Harris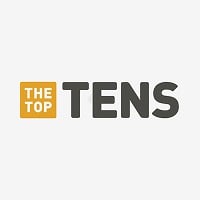 Pretty horrible
19
Jake Tapper
This corporate warmongerer is still on T.V., trying to ramp up the military industrial complex of the state of Oceania by continuing the never ending wars overseas. Thanks CNN you neoliberal hawks. - shiftaltkey
20
Tarana Burke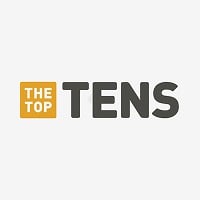 This piece of trash ruined society as we know it. She begat SJWism and seeks to turn all women against men. - RobertWisdom
She created the most dangerous group in the world: The #Metoo Movement.
21
Gretchen Whitmer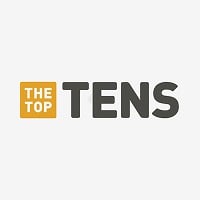 22
Camila Cabello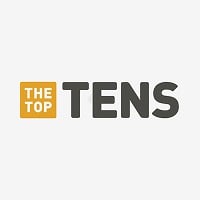 Karla Camila Cabello Estrabao, or professionally Camila Cabello (born March 3, 1997) is an American-Cuban musician. Camila was best known for being part of the girl group Fifth Harmony. Fifth Harmony are known for songs like Worth It, Work From Home, All In My Head (Flex), Bo$, and Sledgehammer. Camila ...read more.
A stupid idiotic singer. - B1ueNew
23
Al Gore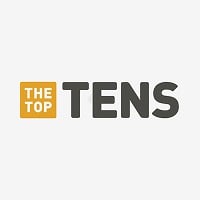 Albert Arnold "Al" Gore Jr. is an American politician and environmentalist who served as the 45th Vice President of the United States from 1993 to 2001 under President Bill Clinton.
24
Maxine Waters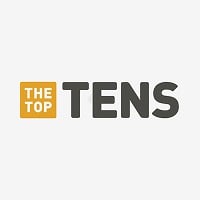 25
Jake Paul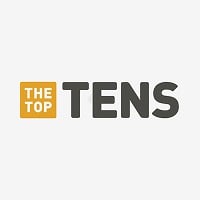 Jake Joseph Paul is an American actor and YouTube personality who rose to internet fame on the now-defunct video application Vine. Paul is known for playing the role of Dirk on the Disney Channel series Bizaardvark.
Complete idiot. Nothing more really. - B1ueNew
26
Logan Paul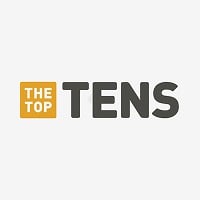 Logan Alexander Paul is an American social media entertainer and actor. He first gained fame through videos shared on the internet video service Vine, in which the athletic Paul engages in physical comedy, including slapstick pratfalls and public splits.
27
Dick Cheney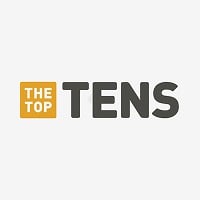 Richard Bruce Cheney, generally known as Dick Cheney is an American politician and businessman who was the 46th Vice President of the United States from 2001 to 2009, under President George W. Bush.
This is a 2019 list. This man isn't even relevant. - shiftaltkey
28
Meghan McCain
Of all the smug hosts on "The View", she is by far the worst. The daughter of John McCain is a spoiled rich brat that will cry when her wittle feelings are hurt. She has no knowledge of politics except what the establishment wants her to say so she can get free ice cream and diapers. What a baby. - shiftaltkey
29
Lil Mosquito Disease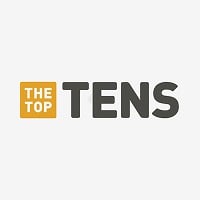 Who the hell is this guy? - shiftaltkey
Who's this skidmark? - RobertWisdom
Imagine still getting rustled by parody artists. - Userguy44
30
Ilhan Omar
Actual comment on 9/11 "Some people did something"... No Dumbass a group of terrorists intentionally killed almost 3000 innocent Americans.
How was she elected again? Oh right because the Democratic People are blind and hate America. That explains it! - Randomator
Adding on to my comment earlier: Her comments on 9/11 made it seem like no big deal. If you support this b*tch America doesn't claim you. - Randomator
31
Barack Obama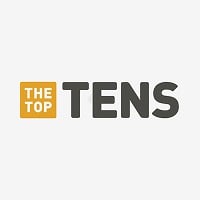 Barack Hussein Obama II served as the 44th president of the United States of America. He was elected in 2008 after serving in the Senate from 2005-08, beating John McCain and becoming the first African-American to be elected President of the United States. He was elected again in 2012, beating Mitt ...read more.
Worst president ever.
Well he's not president anymore - Randomator
32
Lil Flexer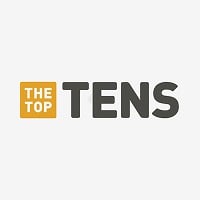 33 James Safechuck
34
Oprah Winfrey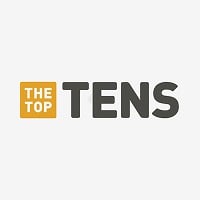 Oprah Gail Winfrey is an American media proprietor, talk show host, actress, producer, and philanthropist.
Evil Satanic witch - RobertWisdom
35
David Duke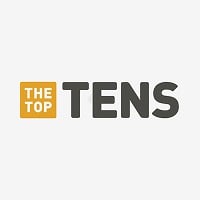 David Ernest Duke is an American white supremacist, white nationalist politician, antisemitic conspiracy theorist, Holocaust denier and former Grand Wizard of the Ku Klux Klan.
36
Bernie Sanders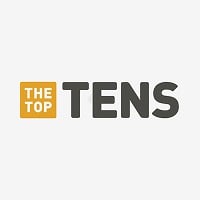 Bernard "Bernie" Sanders is an independent American Senator from Vermont and was a candidate for the Democratic nomination for President of the United States in the 2016 election.
37
Brie Larson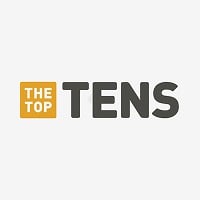 Brianne Sidonie Desaulniers, known professionally as Brie Larson, is an American actress and filmmaker.
Oh come on. She's not that bad. SJW's are always ruining everything. - RadioHead03
38
Rachel Maddow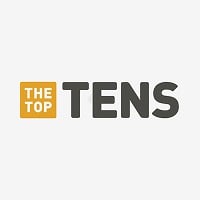 Rachel Anne Maddow is an American television host and political commentator. A liberal, Maddow hosts The Rachel Maddow Show, a nightly television show on MSNBC, and serves as the cable network's special event co-anchor alongside Brian Williams.
39 Shepard Smith
40
Michelle Obama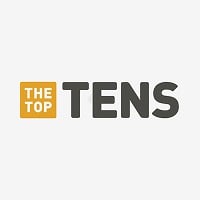 Michelle LaVaughn Robinson Obama is an American lawyer and writer who was the First Lady of the United States from 2009 to 2017. She is married to the 44th President of the United States, Barack Obama, and is the first African-American First Lady of the United States.
Best - Luckys
What has she done this year for people to be pissed off about? - RobertWisdom
41
Don Lemon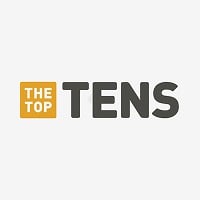 Day after the election in 2016, he said "Trump will totally ruin the economy of the USA and the rest of the world". Three years later, he says "Trump has nothing to do with the good economy".
Smug CNN host that interrupts people all the time. He's like CNN's Tucker Carlson. - shiftaltkey
42
Anderson Cooper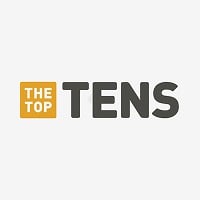 43
Mike Cernovich
The twunt who got James Gunn fired from 'Guardians of the Galaxy 3'. At least now Gunn's back, AND he's also doing 'The Suicide Squad' as well.
Well done, ya great big idiot. - SuperSonic17
44
Taylor Swift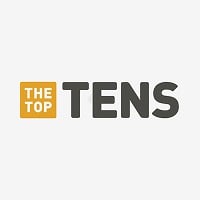 Taylor Alison Swift is an American singer-songwriter. She was born on December 13, 1989 in Reading, Pennsylvania. She is best known for writing break up songs and for having more than 5 Grammys. She became interested in country music when she was around 9 years old and after watching a documentary about ...read more.
45
Justin Bieber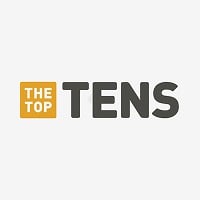 Justin Drew Bieber (born March 1, 1994) is a Canadian singer, songwriter, and record producer. He currently resides in Ontario, Canada and is Christian. He is the son of author Pattie Mallette. ...read more.
I still can't stand this guy. He's the real life Caillou. - RobertWisdom
46
George W Bush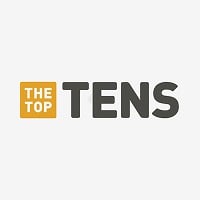 George Walker Bush is an American politician who served as the 43rd President of the United States from 2001 to 2009 and 46th Governor of Texas from 1995 to 2000. The eldest son of Barbara and George H. W.
47 Dan Reed
48
Miley Cyrus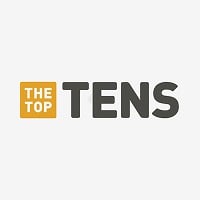 Miley Ray Hemsworth (born Destiny Hope Cyrus), known as Miley Cyrus, is an American singer, songwriter, and actress. She was born on November 23, 1992, in Franklin, Tennessee, to Tish Cyrus and Billy Ray Cyrus. Her voice type is Mezzo-Soprano and has 4 octaves. She became a teen idol starring as the ...read more.
BAdd New Item
Related Lists

Top Ten People Who Unsuccessfully Ran for United States President

Top 10 People You Would Want As President of the U.S.

Top 10 Most Famous People in the United States

U.S. States with the Most Attractive People

Top Ten Things People Think About When Someone Brings Up the United States
List Stats
100 votes
48 listings
165 days old

Top Remixes (9)

1. Jussie Smollett
2. R. Kelly
3. Alexandria Ocasio-Cortez

htoutlaws2012

1. Wade Robson
2. Tarana Burke
3. Lil Flexer

MusicLover132

1. Hillary Clinton
2. Alexandria Ocasio-Cortez
3. Ilhan Omar

Randomator
View All 9
Error Reporting
See a factual error in these listings? Report it
here
.