Top 10 Worst Performers from Week 7 of the NFL 2017 Regular Season
htoutlaws2012
The Top Ten
1
Joe Thomas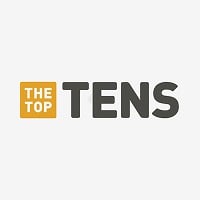 Okay don't get me wrong its easy to pick a Cleveland Quarterback because there hasn't been one good one, and the one thing I noticed, and his definitely one of the most prolific players at left Tackle in Joe Thomas finally goes down after all these years never would I have imagine how big that injury was for this team. He was not bad by any means, but in this case I have to put him here only because that injury changed the game in overtime for the Titans to just barely escape with a weak win they could of lost. For the Browns can they win any game now that your best player is officially done for? - htoutlaws2012
Didn't Thomas get injured? - Ned964
2
Cam Newton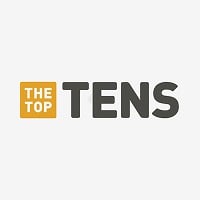 Cameron Jerrell Newton is an American football quarterback for the Carolina Panthers of the National Football League.
Superman has been inconsistent as long as I can remember. Why that is a question Carolina must answer if it wants to ever be a high quality team. - Ned964
Man did Chicago's defense overwhelm Cam Newton strange the Lions could not due what da Bears did, Newton threw 2 picks, and 2 out of 3 of those turnovers were the deciding factor in D a Bears scoring the big upset over Carolina. - htoutlaws2012
3
Demaryius Thomas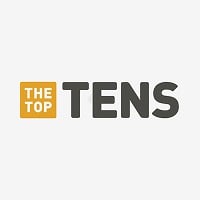 Demaryius Antwan Thomas is an American football wide receiver for the Denver Broncos of the National Football League. Thomas was drafted twenty second overall to the Broncos in 2010.
Denver's passing game is in jeopardy as there could be a switch at quarterback which means Thomas just somehow could not do anything after what looked to be a change in perhaps doing was not to be time to be cautions of what Denver does now they have lost 2 games. - htoutlaws2012
4
Brett Hundley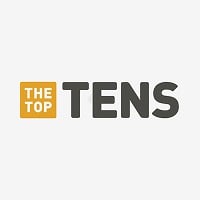 Brett Alan Hundley, Jr. is an American football quarterback for the Green Bay Packers of the National Football League.
Okay you could defend him that last week he was not ready, but this week he should of been for the Saints. While it started off interesting things never changed in the 2nd half. And once again Hundley's passer rating ended up being almost exact as the last game 39% completion, and that time he played 4 full quarters. Packers are in deep trouble, even with an upcoming bye. The passing game is seriously depleted way worse than before as nobody shined other than the running backs, but that's really it. - htoutlaws2012
I don't think Brett Hundley was the.worst performer from week 7, but there was no comments to piggyback on, so I chose this entry to make my comment.Hundley and the Packers had a rough week, losing at home to the Saints. It's sad that Aaron Rodgers is down, but they are just going to have to find a way to win a few games while he is out. The schedule affords them some chances, so take advantage of that. I want to see Green Bay both get Aaron Rodgers back and make the playoffs this year. I'm a Vikings fan, but I want to face the Packers with their best team on the field. Packers fans have to realize that there are other teams facing injured QB problems. I do realize that the Packers are so dependant on the talents of Rodgers, but if your team can't win w/o him, then you weren't going to win in the playoffs anyway. Step up defense, step up Brett Hundley. I've never said this before, but go GB! - Ned964
5
Tony McDaniel
This guy could not even contain Zeke Elliott, nor a random running back thrown in there that is just awful. - htoutlaws2012
6
Vontaze Burfict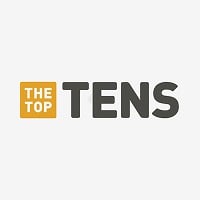 Vontaze DeLeon Burfict, Jr. is an American football linebacker for the Cincinnati Bengals of the National Football League.
Seriously and the Bengals cannot contain themselves from one of the direst players in the game in Burfict as he tried to take out the teams linebacker with a cheap shot as he was fined as they lose deservedly. - htoutlaws2012
7
Dominique Rodgers-Cromartie
How do you leave Doug Baldwin out there as he scores it in the endzone? Man it sucks to be a Giants fan right now especially when your defense is very disappointing, and your offense is pretty much gone. - htoutlaws2012
8
Adrian Peterson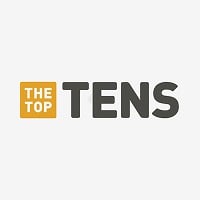 Adrian Lewis Peterson is an American football running back who originally played for the Minnesota Vikings and currently plays for the Arizona Cardinals of the National Football League.
After looking like his old self last week, he got dominated by a team that's #1 mind you in giving up the run man is Arizona going to be bad now with Palmer gone the team will look very one dimensional by respecting the run, and a passing game being nonexistent. - htoutlaws2012
A.D. had plenty of games in Minnesota where his numbers were not great, I think mostly due to some awful offensive lines and teams selling out on the run. He had a great career up here, but the fact is that he is getting older and the unique talent that separated him from all the other backs of his day has clearly diminished. He's not exactly playing behind the '96 Cowboys O line either. Great career Adrian, but unless we see you on a team with a good line, it appears we will never see your best again. - Ned964
9
Rashaan Melvin
Colts was never good to begin with, and honestly this week you could pick any of the Colts players as the worst, but Melvin just got ate up by Marquise Lee a lot. - htoutlaws2012
10
Robert Alford
Good coverage so far, but then Brandin Cooks gets it in for the touchdown with 65 yards given up to boot. - htoutlaws2012
BAdd New Item
Related Lists

Top 10 NFL Regular Season Quarterbacks
Best Regular Show Season 3 Episodes
Best Regular Show Season 2 Episodes
Best Regular Show Season 4 Episodes
List Stats
10 listings
295 days old

Top Remixes

1. Joe Thomas
2. Cam Newton
3. Demaryius Thomas
htoutlaws2012
Error Reporting
See a factual error in these listings? Report it
here
.