Top Ten Worst Places for an Ambulance to Mistakenly Drop Off a Patient
PositronWildhawk
OK, TopTenners, here's the scenario.
You've just got yourself into a situation involving minus sixteen litres of blood, an ambulance driver with no sense of direction, and an awkward situation to follow.
Dun dun du-u-u-un!...
The Top Ten
1
Into a Children's Dental Clinic Waiting Room
You can picture the parents ensuring the children that they'll be fine, and then a guy staggers in coughing up his own jugular vein, and the parents just say, "well, this man is just having a bad day". - PositronWildhawk
2
Into a Horror Movie Film Set
I can just picture them saying, "Yes, you look perfect. Just try not to bleed too much before the music starts." - PositronWildhawk
"Hey get up your needed at the set." - SuperHyperman
3
Into a Courtroom
Jailer/prisoner attacks/assaults that person he kill again! Attacker: just wanting to let you know I am glad your dead
"Now, do the Juries have anything to say? "
"I do - WHAT'S UP WITH YOUR FACE?! " - Rocko
"I plead not guilty of homicide of any kind, your Honour." And then... - PositronWildhawk
Umm... This isn't funny! Excuse me uno momento. , *closes door and then muffled guffaws*
I'm back! I didn't laugh... ! - Britgirl
4
At a Funeral
Especially awkward if the ambulance were to leave you by the hearse just before they take out the coffin. - PositronWildhawk
5
Into a Kitchen at a Posh Dining Room
This would certainly be a bad day for someone. Especially if people jump to conclusions about what they're cooking. "The health inspector will hear of this! " - PositronWildhawk
6
At a Water Park
What if you just happened to fall off and get a complaint from maintenance? - PositronWildhawk
Need some decent washing (blood included). Visit our water park! - Kiteretsunu
7
At a Veterinary Surgery
"Certainly, sir, we can get your pet cobra out of your intestines for you. Would you like some coffee while you wait? " - PositronWildhawk
8
At a Blood Donor Clinic
"Is anyone here Type A-Negative? "
"Oh, bloody hell! Everyone, get jabbing and get pumping, fast! " - PositronWildhawk
I can imagine a doctor saying "Is anyone here A-Negative? " and then one of the paramedics points at you and yells "HE IS! " - Rocko
9
At an Art College
"Help me! " "Just hold still for a moment..." - PositronWildhawk
10
At a Paintball Battle Field
Need I explain why this is a bad thing? - PositronWildhawk
The Contenders
11 In a Wrestling Arena
12
At a Fast Food Restaurant
"I am sorry to inform you that you do not fit for today's dresscode. Too much blood."
"Why the hell is there a dresscode in a fast--"
"Get out." - Rocko
13
Orphanage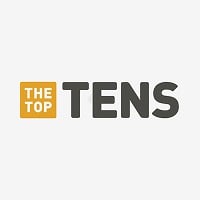 'Ah, Susan!
They gave us another dead one'
BAdd New Item
Related Lists

Best Songs From Thrice's The Artist in the Ambulance

Top 10 Patient Financing Companies
Top Ten Amusing Genuine Comments On Patient Charts

Patient Financing Companies Alternative To Care Credit
List Stats
13 listings
5 years, 73 days old

Top Remixes
1. Into a Children's Dental Clinic Waiting Room
2. Into a Horror Movie Film Set
3. Into a Courtroom
PositronWildhawk
Error Reporting
See a factual error in these listings? Report it
here
.