Top Ten Worst Pokemon Moments
The Top Ten
1
Misty and Brock leave
Before I knew Pokemon was all one big series, I was always busy watching Pokemon X and Y. One day my brothers came in my from and saw me watching and then became really mad. They turned the T.V. off and told me to watch the old series. So. I looked up the old series on Pokemon.org and immediately fell in love with the characters. To see them go on such amazing adventures growing closer every time made me happy. Brock, Misty, and Ash were like a team, they stuck together. It always made me excited to watch the next episode. The next day while looking up what episode was next, I found that they put "Gotta Catch Ya Later". I watched the episode and found out it was a goodbye episode. I was so sad watching it that I couldn't help but cry. And barely cry. The thought of seeing the characters you soon grew so close to go away. Ash crying, Misty's tearful song, it all made your emotions overwhelm. And even though Brock stayed the series didn't feel the same. May was to whiny, Max ...more
We all loved brock and his addiction with nurse joy and officer jenny. He was amazing. Screw Misty. Dawn was better
Most saddest moments in Pokemon.i cried a lot when I watch this episode especially when misty was remembering her memories with ash and brock in her goodbye song because I was watching Pokemon from FIRST episode when ash become a Pokemon trainer and met misty and brock. it was just the end of our childhood other Pokemon characters ARE just a dump. Not feel to like watch Pokemon now. ASH MISTY AND BROCK TOGETHER WERE BEST!
Well I was okay with misty because the first Pokemon episodes I watched were from sinnoh when Brock was still there. But I'm 12 so I was maybe 7 at the type and my sister loved Pokemon. But anyways since that was the first one I watched, I didn't really know misty but I watched old episodes with my sister too. Anyways Brock was always in the episodes I watched and he's been there forever. Plus he has no eyes which makes him cooler. Well, he does, but they're always closed.
2
Going through a cave and battling Rattatas, Zubats, and Geodudes every 2 seconds
A wild zubat has appeared.
A wild zubat has appeared.
A wild zu-*shoots D.S. *
"The wild zubat has fainted. "
When you are in a cave, Repel is your best friend.
Stuck in a cave? No repels? Well, someone's SCREWED.
If you don't use repels in a cave, you're gonna have a bad time.
3
The RageCandyBar guy
I didn't know you were supposed to go to the radio tower and stop team rocket... I went to the olivine light house and I went everywhere else he said. Nothing
This have beaten Snorlax being a BLOCKAGE!
Excuse me? You can't get past him until you do a certain event (not saying it, spoilers). Please do not post inaccurate info.
The rare candy bar didn't do anything anyways
4
Fainting a Pokemon that you want to catch
I wanted a Heracross but I fainted it and I was raging for 30 minutes until I caught another Heracross
I wasted 5 hours trying to get a stupid Ralts because I kept killing them off. And I got my starter to level 40 by that time and it refused to obey me till I got the next badge.
I had a double battle and the other person killed the Pokemon I wanted to catch :( dumb ass person
Well yes it does suck. but there are ways you can catch them. Like for en example, I wanted to catch a level 30 Ponyta in Pokémon X and Y Safari. So But I sent out my level 100 Arceus. I can't weaken it Because my Arceus Is way too strong. SO I decide to use a quick ball and BAM! Got it! ( And I'm not joking It really happened )
5
Squirtle leaves
I love ash's squirtle's cool personality. When he left I was actually gonna cry!
This makes me sad and mad - l9me
Yay man he. Like. A Pokemon bad boy
Serena didn't give him a chespin in exchange for squirtle. This was sad though ಢ_ಥ
6
Your main pokemon faints
This is how you play Pokemon. Train one Pokemon (starter) then beat everyone. But when he dies your screwed
You're fighting this really hard Pokemon or trainer with your number one Pokemon and all seems well, then suddenly BOOM! He uses sheer cold on your main star and he's out cold with only your much much weaker other team of Pokemon available.

Your reaction: I'M GONNA DIEEE!
I found this Pokemon game and all the Pokemon were 20 levels apart and the best Pokemon fainted. OH CRUD!
I found a Pokemon game and found out all the Pokemon were 20 levels apart. OH CRUD!
7
Trainer battles everywhere
Well I do agree its pretty annoying! But at least it makes your Pokemon Very strong!
I don't mind trainer battles. - Userguy44
You WALKED IN FRONT OF ME WE MUST DO BATTLE you BEAT EM you WALED IN FRONT OF ME WE MUST DO BATTLE NEXT you EIN WND NEXT you NEED TO VS SOMEONE FOR SOMETHING AND It's THE PERSON THAT KEEPS ON BATTLING you AND NEXT you CAN BATTLE THEM BUT THEN THEY HAVE LIKE LEVEL 100 LIKE WEDDLE
Way too many!
8
Charmander evolves
I love charizard and charmander but I hate charmeleon. I DON'T LIKE HIS GRUMPY FACE. Well charizard has a grumpy face too but still I love charizard. CHARIZARD ROCKS!
To make things worse, charizard is too overrated to be ignored and ruined the other charizards/charmeleon's reputation and and will inevitably over-shadow Charmander forever, poor little thing :(. They ruined a Pokemon with potential to a dragon with anger problems.
It is not even funny the sweet charmander evolved to a pissed off rednick called charmeleon
WHY do they have to bring it back?! Why can't Ash have Torterra or something instead of Charizard in Black and White?
9
You're Stuck Trying to Catch a Legendary Pokemon for Hours
Only one master ball.
I Never Give Up Battling legendary Pokemon So I'm Always Battling For Hours!
Rayquaza! Why don't you come out and FACE ME like a MAN!
I hate when this happens too.
10
Teaching your Pokemon HM moves
Just needing HM moves in general sucks we should just be able to fly with flying Pokemon, surf with Pokemon who can go on water, have a flashlight, rock climbing gear, etc...
I give my second vaporetto to my sis. It knows surf and it can't be traded. Same thing happens with onyx WHY! WHY!
Surf, Fly, Waterfall, and Strength are exceptions. Cut, Rock Smash, FLASH, and Defog are just NOOO! I'd rather staple my balls to the ceiling than teach my Gardevoir FLASH!
What I hate is that Pokemon can't forget HM moves. Teach your HMS to your worst Pokemon that can learn them.
The Contenders
11
Getting an awesome TM then NONE of your Pokemon can learn it
WHY can't Dedenne learn Dazzling Gleam?! I really needed a fairy-type move which was good for her, but she couldn't learn Dazzling Gleam! Come on, she is Electric/Fairy type, so Dedenne should be able to flash! It's so annoying when your Pokemon can't learn the move you want them to learn! Are they doing this on purpose?!
Ok, frost breath
Wha? You simipour! Why can't you learn it?
Oh never mind, minun can- wait, what?
None of you can learn it!
Xreaneas can learn dazzling gleam... But Lucario can't learn gyro ball?! Crazy...
Yes! I got thunderbolt! Okay who can learn it? What? No one? Greninja come on other water types can shoot lightning why can't you? Seriously Yveltal you are a legendary you should be able to shoot lightning!
12
You forget to save
Once I caught a shiny. I was so excited I forgot to save afterwards and my mum comes and tells me to do homework, I shut my 2ds down and when I'm doing homework, I cry.
I've accidentally Forgot To Save My Game On Alpha Sapphire, Don't Worry It Wasn't Much But It Was Still painful and I did heaps of work
I was on my 6th gym
I never done that. It must be painful!
13
Ash and Serena Kiss
This is essentially one of the worst scenes of this anime because it seems to me that Serena was mostly shipping bait for the series. - ZettaGirl23
No it was supposed to be Ash and Misty... Oh well its not as big as years ago.
I like Serena, but Amourshipping in general feels forced. None of the Ashx ships will work. - yungstirjoey666
I was such an idiot back then oh my god
14
Brock Leaves
This one made me cry. Why do you not like Brock. I remember in the indigo league episodes he really made me laugh, like in Bridge Bike gang, when he failed to get a biker girl twice, and the league when he was flirting g with a lot of girls.
It was fun how he loved girls and either misty, max or his Pokemon pulled him away.
Misty was cool you weirdo
Misty leaving was a JOYOUS TIME! Brock leaving for OI was bad
15
Alain beats Ash
Alain was wedged into the series out of nowhere like somebody's black and red pony OC, and he just basically spammed Dragon Claw 15x. Mega Charizard or no, how ON EARTH is that deplorable combo supposed to win?! Score one for Kanto pandering, 0 for the new gen.
It should have ended in a draw.
16
Cilan crying because he is excited
In "An Epic Defense Force! ", Cilan starts getting excited over movies, then the next thing you know he's sitting on a bench with Ash, Iris, and Luke crying as he wipes away his tears with a handkerchief. I'm thinking "Wow, and I thought girls cried more easier"
I cry when I laugh sometimes, but when your EXCITED?! Really?!?!
I can't believe they replaced awesome Brock with the unnaturally green haired monster he is.
He does that because he is PROUD of himself
17
Trying to get the shiny charm
Completing the national dex is just WAYYY to hard for me, I have a life man!
18
Cilan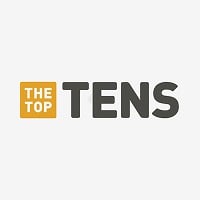 Cilan is one of the three Gym Leaders of Striaton City's Gym, known officially as the Striaton Gym, in Pokemon Black and White. In the anime, he is classified as an A-class Pokemon Connoisseur and traveled with Ash Ketchum in the Unova region. He first debuted in Triple Leaders, Team Threats!.
I really dislike Cilan. I wish they still had Brock instead of him... T_T
Seriously? You chose the annoying one over chili? I will get you, producers
No No NO NO he doesn't have to be the worst guy
But I like Cilan! - RiverClanRocks
19
Trying to catch a legendary Pokemon but you run out of Pokeballs
? I have no idea what the guy is saying below but master balls is 100% catch rate hello?
That's why you save next to them always...
I've Done That Once, So Sad
No! I runned out of pokeballs and I was like Go master ball and failed. Okay one more try with the ultraball. For the win I caught it (rayquaza) BUT HOW IF MASTER BALLS ARE MORE POWERFUL THAN ULTRABALLS
20
Your shiny chain ends
The poke raider blows
I almost cach a shiny charmander but I asidentaly
Killed it and I cried
Okay, 37 straight, let's go, Shiny Pikachu!

A wild Scatterbug appears!

This exact story happened to me yesterday.
21
Team Rocket's new motto(s)
Stop acting like Season 1 and Misty/Brock are the only good things.
"Listen, is that a voice I hear? " What Jessie you have a hearing problem or something?
My babies... What have they done to you? Your voices.. Are terrible!
Seriously the new voices for the characters aren't't all that bad ash actually sounds older in diamond and pearl in key opinion! - HeavyDonkeyKong
22
You use a master ball on a Caterpie
Why would you do that?
Oh a pokeball that is guarenteed to catch a Pokemon. Let's use it on a worthless Caterpie - bigirrationalpiguy
23
Don't have Pokeballs left
I found a shiny Mawile once and I was out of Pokeballs. I was upset for hours. - RiverClanRocks
No balls haha
While roaming jhoto in crystal, and when I saw a raikou, I decided to use my ultra ball, but when I looked into my bag, I HAVE NO BALLS!
Worst thing no Pokéballs!
24
Dawn leaves
Dawn was one of the best characters on the show. Then, Iris came. Well, at least Pokemon was good, once... :(
DON'T REMIND ME! I LOVED HER! I even wear my hair like hers!
Dawn was the best
After she and Brock left, Pokemon was doomed
25
Can't Catch Shiny Beldum
Beldum has a very very very low catch rate and if you lower its health by 1 hp it will use take down which is a recoil move so it will kill it
26
Ash's Lv. 100 Pikachu Lost to Trip's Lv.5 Snivy
Levels do exist watch Dig Those Diglett team Rocket explains it
I saw that episode. Lemme explain:
Pikachu got zapped by a Zekrom near the airport and water. Pikachu is such a wimp. 20x more electric should make you kill a snivy in one shot. But no. You couldn't use thunderbolt.
Completely idiotic. Even without his Electric-type moves and being weakened by Zekrom, Pikachu should've stomped. One Iron Tail would've ended it if this fight was remotely realistic in terms of Pikachu's strength.
Levels are not relevant in the anime, but yeah it's pretty weird on how Pikachu has been through from the Sinnoh League only to be crippled in Unova - yungstirjoey666
27
Porygon getting blamed for what Ash's Pikachu/TRio did
Actually, it's neither Pikachu's fault nor the Porygon's. Even though Pikachu did blow it up with Thunderbolt, if he didn't then the missile would have hit something causing the explosion, and the seizures anyways Therefore electric attack or not, it would have blown up anyways because of contact with something. Pikachu and Porygon deserve an apology. We should be mad at the people who made that episode and scene. It's actually a good thing I watched a video of someone reviewing some banned episodes because one day I came across that episode, but when the characters mentioned Porygon I immediately switched to a different episode.
Wish porygon was still in the anime.
Poor Porygon got blamed because people don't wanna admit Pikachu did it.
Why can't people actually watch "Electric Soldier Porygon" cause it definitely wasn't his fault for those seasures
28
Encountering a shiny legendary that runs out of PP and kills itself with struggle
I have had this happen once. I finally encountered a shiny lugia and all his move had only five PP. so after twenty turns of trying to use my ultra and timer balls on it, it ran out of all its pp, used struggle and killed itself! I was depress :(
Oh No it ran out of Pee-Pee
Because of this, I had to try and catch Zygarde like 10 times.
29
Cameron vs Ash Battle
Worst league loss for Ash - yungstirjoey666
Lets make Ash look bad
Absolute BS moment. Ash loses to someone who's a bigger idiot than him, and gets knocked back to 8th place.
Stupid Cameron. He won against Ash with no strategy. The only good thing about him is he has a Lucario. HIS Lucario can go f itself but I like Lucarios in general. - Pokemongamer
30
Registering Youngster Joey's Number
I hate annoying Joey saying "mah ratatta ez de top derpcentage ohf ratatta DERP! "
It's much worse when you register all of the numbers!
Walk 10 steps.
Random Guy #1: Oh hi I trained my bidoof let's battle!
Walk 10 steps.
Random Guy #2: I found a useless potion on the ground! Come and get it!
Walk 10 steps.
Ring ring ring
OH COME ON WHO IS NEXT!
Random Guy #3: I found a purple pokeball!
A MASTER BALL?
Random Guy #3: Nope! It's a heal ball!
NO
RAGE QUIT! - LugiaLover87
31
Failed to catch a Shiny
The only shiny I legitimately caught was a shiny Jigglypuff in Y. First try, caught it. And what date was it? The day two days before my birthday. Ya, extreme luck, I know. I had like, fifty Ultra Balls on hand.
I caught a shiny and my game froze :( don't worry it was beeheyem
Aww! That sucks! One time, a shiny Zoroark got away from the Braixen of death.
The worst is when you don't have any pokeball. Always Carry Pokeballs!
32
Richie vs Ash Battle
Shame on you Team Rocket for making Ash ketchum lose.
Sleep Powder knockout what?
I love all of the Pokemon anime series but this natlle was complete bullcrap in my opinion! - HeavyDonkeyKong
Just a lot of things about that battle was bs:

1: pkmn going to sleep = KO... W T F? What a stupid referee/rule.

2: charizard. U idoit. Ritchie's pikachu should've used thunder to KO it for being an @$$. Would've felt less cheep & unsatisifing for ash to lose.

3: TRio. was more annoying and a pain back in the day.
33
Ash and Serena's hug
They are not a couple! Duh!
I think Ash and Misty should have gotten married by now. Ash Ketchum is NOT forever ten years old. And neither is anyone else. You can tell that Serena is better off with Clemont, anyway.
Ash+Misty. Serena is foolish and should get replaced.
No... Ash and Serena don't belong! Ash and Misty do though
34
Zygarde In Pokemon X and Y games
I went adventuring for this damn thing and used power up punch with my lucario on it, not much damage taken okay. But then, Oh no! It uses camouflage! It's now a rock type! I use power up punch again as its faster than me and BAM! Critical hit! Your dead! I couldn't start the game again because I didn't save before I battled the thing.
Be patient! He's obviously going to get something to make him more powerful! Look at Kyurem! He used to be the Zygarde!
Sun and moon, his redemption.
Just 600 total base stats? I gave mine away for a Lugia.
35
Saying Goodbye to Ash's Butterfree
My little brother cried. He just yelled,"I love you, Butterfree! No! " But I told him that Satoshi would get a Charizard, and that made him pretty happy.
Ash, it was a SHINY butterfree. If you caught the shiny butterfree in a pokeball, it would brain-wash the shiny butterfree and then it would like your normal butterfree! Come on, Ash! You could have just got yourself a shiny Pokemon instead of releasing the first Pokemon you have ever caught on your own and raised!
Watching this as a kid made me cry for a straight thirty minutes. I still think it's one of the saddest moments in Pokemon.
Can I just say how overrated this episode is? - Thifer20
36
When Dawn's Piplup refused to evolve
Jeez, Dawn's Piplup. Don't you want to be powerful? Can't you just accept food from others when you're hungry? Can you at least stop stealing food from others? Jeex, cuteness is not everything, you dummy.
Worst. reason. ever. Stop Pikachu is way better than you'll ever be you stupid brat
37
Anime Serena created
Misty: had a strong character who was determined to prove her sisters wrong about her.

May: great development all around, fun character, mature, had relatable sibling problems, and had a good mix of tomboy and girly girl traits (maybe in to fashion, but the way she dresses and how she was just interested in traveling is pretty tomboy).

Dawn: great example of girly girl. Creative, brave, outgoing, optimistic, but ditzy and was a bit too overconfident. Great background and story that was with her.

Iris: unique creative backstory, real tomboy who like to climb and swing from trees and wasn't afraid to fight a Pokemon with her bear hands, speaks her mind but isn't too harsh like misty was.

Serena: stupid female sterotype who only swoons over ash and rudely ignores clemont even when he's being nice/helping her. Overreacts to ONE loss and gets moves and Pokemon evolve out of no where. And went after boring contest ripoffs which is the 2nd worst pokegoal ever ...more
Worst character ever...
Not as worse than letting bonnie as an travel companion.
Better than game Serena but still bad
38
When you urgently have to go to a Pokémon Center but then a trainer battles you for no stupid reason!
I once was in a cave in B&W and I wanted to leave really badly because my Pokémon were low on health, but I saw a trainer, so I tried turning back, but I accidentally engaged in a battle with her and her Lilligant was so annoying. - TSLMasterYT
39
Ambipom leaves the group
What why would ash trade aipom to dawn if she was going to give him away. - 201002579
Ambipom was a girl. She wanted to leave because she wanted to start a career in Pokemon ping pong.
It really wanted to do contest... Then suddenly wanted to do ping pong? W t f?
40
Ash losing a Blaziken
What Blaziken? He had a Sceptile. And I think he made the right choice with Treecko. Blaziken is a chicken on fire. Not really that cool. But Mega Swampert is worse...
Blaziken is cool too. BUT GROVYLE IS SO MUCH BETTER.

What, I have a thing for grass dinosaurs.
The post under is wrong, sceptile is awfully pathetic. Swampert has 5% more stats then both. Wrong choice Ash.
Sceptile is faster than Swampert, and his Mega Evolution is also immune to Electric-types. - noo7na7
Uh... Ash does not have a Blaziken. He has a Charizard. But however, His Charizard returns in the Pokémon Best wishes series.
41
The Remixed Theme Song
*Looks through some comment section* What's this? The classic Pokemon theme song is back? YEAAAHHH! *Hears it* MY EARS! They're BLEEDING! AHHH!
The Japanese theme is better. Watch the Japanese dub of the anime. It's much better.
I liked it but I thinkbthat they changed it too much in my opinion! - HeavyDonkeyKong
My magikarp they made it sound so boring and like the singers don't want to be there. And the animation during it is so boring and rushed too. Idc that cn had to have like 30 seconds to do an opening... Stevens universe can have a nice visually appealing and nice sounding opening, but nope let's be halfed a ed with the Pokemon xy series's opening '
42
Safari Zone
I caught chansey,scyther and tauros in the fire red safari zone
Thank Magikarp they took those things out in XY. There was NO rhyme or reason for them and the only way you can get stubborn Pokemon like Syther in there is use the pokeball cheat
43
Kris wasn't in Heartgold/SoulSilver but Lyra is
Ugly design and wasn't needed Lyra they had Kris from Crystal
Kris is better. Lyra is ugly.
44
Charizard Came Back
Ash was acting like a baby when he brought Charizard back. Charizard is lazy and fat.
Seriously Ash? Why did you bring that fat thing back?
IT WAS SO SAD WHEN HE CAME BACK I QUIT Pokemon DUE TO THAT WRETCHED, HORRID THING!
In Unova? ENOUGH ALREADY.
45
Ash and May kiss
They don't. And it would be stupid if that happens.
The one with Serena is more inappropriate than this! - AngusMacdonaldMii
Ash & Serena kissing is more inappropriate! - TSLMasterYT
Eaughhh! Yuck! They are too young even younger than me (13 years old) - JolteonIsAwesome
46
Cress won't shut up!
In "Triple Leaders, Team Threats" Cress wouldn't shut up about how strong and smart he is.
Worse than cilan chili should have been the one
I don't even watch BW series, and this is one of the reasons why. Some of the characters are so annoying.
47
Trying to catch a chansey and use a master ball, and all this happens before you go to the main game legendary pokemon
The Chansey line is worse than you think. Low defense and attack. If a lv 70 Lucario attacks a lv 75 Blissey with ONE Close Combat, Blissey is dead.

Catch the main game legendary Pokemon rather than this piece of crap.
48
Your save file doesn't work anymore and you have to start a new game.
I was playing soulsilver I got really far in the first day I had it my 3ds sucked and it wouldn't charge I was just playing it and BAM it's dead I have to start a new thing and my brother WONT STOP PLAYING IT I GOT IT FOR MY BIRTHDAY! Plus I had to get a new 3ds I blame it on the perfume I used to wash it when I first got it
I had a level 100 Arceus on Pokemon X and my save file corrupted yesterday :, ( - N64Dude
IT HAPPENED ON EMERALD! My poor Rayquaza and Blaziken.
Happened to me in Pokemon Silver. Worst of all: I have even caught a Suicune. :'(
49
Ash's Oshawott battling
Just accept the fact that you can't battle man
If it was a samurott
At least when chestpin comes out & wants to help out clemont it's actually pretty useful & is able to win. Ash's oshawatt is incapable of anything
50 Pikachu being too overpowered and beating Legendaries
PSearch List