Top 10 Worst Politicians in the Philippines
The Philippines has been ranked as one of the most corrupt countries in the world. Who are the top picks?
The Top Ten
1 Jinggoy Estrada
2
Ferdinand E. Marcos, Sr.
2019 - 2100

Filipino people are still paying for the debts and money that he and his family stole... I'm not into politics but It's stupid to compare Marcos to other president's achievements. How can someone surpass the achievements of Marcos when he has 20+ years of presidency due to his tyranny (and debts that our future generation is going to pay) while other presidents has only 6 years? WHERE IS THE LOGIC OF THE FILIPINO PEOPLE WHEN IT COMES TO THIS?
He lied to us about the story on how he got his wealth, he just stole money from our people
The father of corruption in the Philippines. All those Marcos apologists think that Martial Law was a "golden age" in history, not noticing how he put the whole country in debt, violated freedom of expression, stealing at least $5 billion and started the decline of the country.
First half of his term was progressive, but the second half ended in massive corruption, abuse, and debt :'(
10 Comments
3
Rodrigo Duterte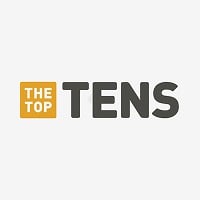 Rodrigo "Rody" Roa Duterte, also known by the nickname Digong, is a Filipino lawyer and politician of Visayan descent who is the President-elect of the Philippines after topping the official Congressional canvass for the 2016 election.
Actually, his one of the best President we had, power to President Duterte
Giving the Philippines to china
The worst president next to Marcos. This guy is useless. All he does is curse, insult and claim past admins projects and proliferate fake news to gain many followers.
He did something that all presidents didn't do he made the entire philippines worse, as if it's not crappy enough (crappy because of the tagalog people).
13 Comments
4
Corazon Aquino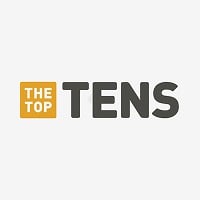 Maria Corazon "Cory" Sumulong Aquino, popularly known as Cory Aquino, was a Filipina politician who was the 11th President of the Philippines, the first woman to hold that office and the first female president in Asia.
Not corrupt, but lacks leadership.
Outside women empowerment, she did nothing in her term
Bobo tong presidente na to
Worst of the worst
4 Comments
5
Benigno Aquino III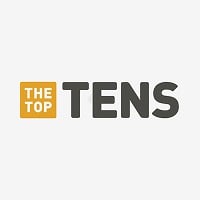 Benigno Simeon "Noynoy" Cojuangco Aquino III (born February 8, 1960) is a Filipino politician who served as the 15th President of the Philippines from 2010 until 2016.
He never apologize to the government of Hong Kong after the Manila hostage crisis in 2010.
Put 800 plus thousand children's lives in life long peril, that is MASS GENOCIDE!
The Aquinos are the reason why Philippines became a Thirld World Country
6
Joseph Estrada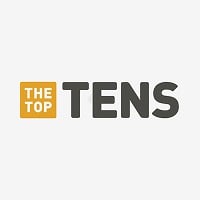 Joseph "Erap" Ejercito Estrada is a Filipino politician who served as the 13th President of the Philippines from 1998 to 2001 and as the 9th Vice President of the Philippines from 1992 to 1998. He has currently been Mayor of the City of Manila, the country's capital, since 2013.
Also known as ERAP, and also stole money from the people with plunder cases. He is the second Ferdinand Marcos, and was ousted through a people power revolution, just like what happened to Marcos.
7
Gloria Macapagal-Arroyo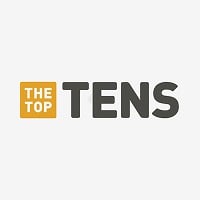 Gloria Macapagal Arroyo is a politician who served as the 14th President of the Philippines from 2001 until 2010, as the 10th Vice President of the Philippines from 1998 to 2001, and as member of the House of Representatives representing the 2nd District of Pampanga since 2010. She was the country's ...read more.
She deserves the first rank.
She may have initiated infrastructure projects, but there is no doubt that she is one of the most corrupt presidents of the Philippines, with the most corrupt government officials being involved with multiple scams.
One of the most controversial "Hello Garci" scandal involved her, being million votes ahead of FPJ in the 2004 Presidential Elections, there are many protests against her, manier than Noynoy and Digong. And I think that neck brace worn by her isn't true.
8
Ramon "Bong" Revilla, Jr.
Plundered a lot from the people
Had the guts to dance "Budots" without even promising the people his advocacies and laws. Surprisingly, he will have a seat in the Senate this 2019, hoping that it is an electric seat.
This man is shameless. After the P1B PDAF Scam, he is still motivated to run for Senator. How did this man get free anyway?
He is the most prominent senator involved in the Pork Barrel Scam.
9
Jejomar C. Binay, Sr.
Vice President Jejomar Binay has run a 30-year political dynasty in Makati City. He has multiple corruption charges in both the locality and on the national level, and has a lot of ill-gotten wealth.
10
Emilio Aguinaldo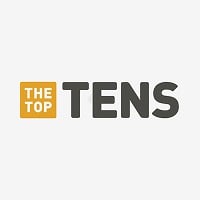 Emilio F. Aguinaldo (March 22, 1869 – February 6, 1964) was a Filipino revolutionary, politician, and a military leader who is officially recognized as the first and the youngest President of the Philippines and first president of a constitutional republic in Asia. He led Philippine forces first against ...read more.
Should be on top 10. He was considered as one of the traitors of the history. He was responsible for the deaths of Andres Bonifacio and Gen. Antonio Luna.
Takot mapalitan bilang diktador kaya pinapatay si Antonio Luna at Andres Bonifacio, traydor at makasarili
The Contenders
11
Jejomar Erwin Binay, Jr.
The son of Vice President Jejomar Binay, and the mayor of Makati City who has been suspended from office due to plunder and anomalous projects.
12
Andal Ampatuan, Jr.
HE must be on the top list due to Maguindanao massacre... Next is Estrada for the plunder case stealing the Filipino moneys. - userkosatoptens
He initiated the Maguindanao Massacre.
13
Imelda Marcos
Used public funds to pay for her travels. Hid wealth along with children after the death of their patriarch Ferdinand. Still pretending to not know anything about what happened during her husband's reign. Also, believes that aliens talk to her.
14
Juan Ponce Enrile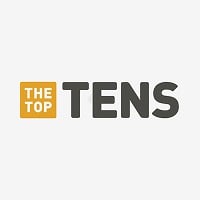 Juan Ponce Enrile Sr. is a Filipino politician and lawyer. He was a protégé of President Ferdinand Marcos, and served as Justice Secretary and then Defense Minister under the Marcos regime.
15
Janet Napoles
She was related to the Pork Barrel Scam
16
Aldrin San Pedro
Now here it goes. The Ferdinand Marcos of Muntinlupa City. I believe I placed him too high on the list, but he needs to get attention. The only reason why his ghost projects and plunder cases don't get into much media attention is because of him lying in public or paying the media to not put his cases on the news. The only difference between him and Marcos is that he hasn't murdered anyone. It's a shame that he still has supporters, knowing how he stole taxpayers' money and put the whole city in debt by an equivalent of at least $43 billion (2 billion Philippine Pesos).
17
Tito Sotto
One of the
One of the worst senators of 2010's era. He is planning to change the last lyrics of our national anthem.
Unflinching Plagiarism plus many more dirty tricks and skeleton in the closet.
18
Manny Pacquiao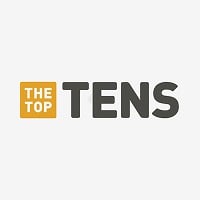 Emmanuel Dapidran Pacquiao is a Filipino professional boxer and politician, currently serving as a Senator of the Philippines. He currently ranks #4 in BoxRec's ranking of the greatest pound for pound boxers of all time.
Fake, usurper, bigot, hypocrite and false prophet who banks on the poor and the gullible filipinos. He keeps on making false promises to the filipino masses, making them believe that he will truly serve the nation, but has not made a single law, or can't even keep a decent political and legal discussion.
He would always divert to the bible and to God just so he can keep a conversation going. But all are just superficial and petty.
He had never helped the poor except for posterity and for media milage.
His own constituents in his hometown in General Santos City despise him and shunned him.
He has billions of tax fraud cases and is a known womanizer and drug lord
19
Cynthia Villar
The reason she ran for senator so her buissiness could improve
she cares more of her business the the people
20
Jose "Peping" Cojuangco
One of the worst politicians in the Philippines. He is attempting to overthrow his nephew, Noynoy Aquino during his nephew's term.
21
Gringo Honasan
He stole 6 million from the people and teams up with Binay
he wanted Corazon to be impeached
very corrupt
BAdd New Item
Related Lists

Best Politicians of All Time

Most Corrupt American Politicians

Top Ten American Politicians with the Most Annoying Fans

Most Racist Comments by Celebrities and Politicians
List Stats
500 votes
21 listings
3 years, 141 days old

Error Reporting
See a factual error in these listings? Report it
here
.