Worst Preschool Shows of All Time
1
Barney and Friends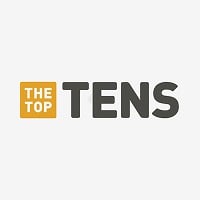 Barney & Friends is an American children's television series aimed at children from ages 1 to 8, created by Sheryl Leach and produced by HIT Entertainment. It premiered on PBS on April 6, 1992. The series features the title character Barney, a purple anthropomorphic tyrannosaurus rex who conveys educational ...read more.
This is better than "I love you"
Barney is a dinosaur
From our imagination,
And when he's tall, he's what we call
A dinosaur sensation!

Barney's friends are big and small;
They come from lots of places.
After school they meet to play
And sing with happy faces

Barney shows us lots of things
Like how to play pretend,
ABC's and 123s
And how to be a friend.

Barney comes to play with us
Whenever we may need him.
Barney can be your friend too,
If you just make-believe him!
I Mean:Preschool Shows Are Garbage and Stupid
Even Blue's Clues Is Not That Great
Almost Every Preschool Show Are Terrible and Garbage ( Expect For Blue's Clues In The Steve Burns Era)
2
Caillou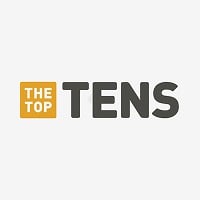 Caillou is a Canadian educational children's television series that was first shown on Télétoon and Teletoon, with its first episode airing on the former channel on September 15, 1997; the show later moved to Treehouse TV, with its final episode being shown on that channel on October 3, 2010. The ...read more.
My friend made a YouTube video about why he is so bad.
Caillou published 1987 from a French author Christine L'Heureux. The first book came out in 1989 called Baby Sitter. Then a television series in 1997 started.
I don't like classic caillou because he acts like a big brat baby. But I like modern caillou because he's calm and he uses his imagination.
If I ever find him playing with my toy cars (don't really have any) I swear to god I'll murder him and send his body down a pipe
3
Little Einsteins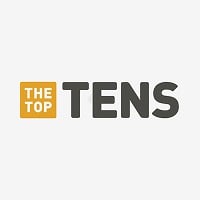 Little Einsteins is an American animated children's television series on Playhouse Disney. The educational preschool series was developed for television by Douglas Wood who created the concept and characters, and a subsequent team headed by Emmy Award-winning director Aidan Abril and JoJo's Circus co-creator ...read more.
4
Dora the Explorer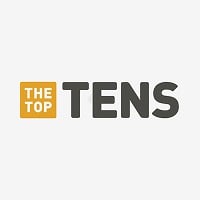 Dora the Explorer (2000 - 2019) is an American preschool educational animated TV series created by Chris Gifford, Valerie Walsh, and Eric Weiner in which Dora goes on adventures with her friend, a monkey named Boots.
Worst thing about Dora the Explorer...someone did a picture of her in hospital in a coma. Its not for people in comas its to teach toddlers directions. How thick are people on the internet? Why don't you talk to the television like a 3 year old.
I freaked out in excitement when I found out it was getting canceled. Canceling Dora was something Nick should've done 14 years ago. - sydisonmadney
No she's not blind and deaf. You don't understand that toddlers talk to the television.
She's Blind And Deaf
5
Big Bag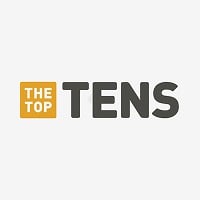 Ha! is it a little kids show about a bag. Put this at number 1 for being lame.
6 Yo Gabba Gabba!
7
Wow, Wow Wubbzy
THIS IS MY LIFE. MY LIFE. THIS SHOULD NOT BE ON HERE
I love this.-Vestalis
8
Wonder Pets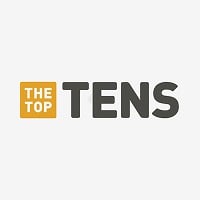 Wonder Pets! is an American animated children's television series. It debuted March 3, 2006, on the Nick Jr. block of the Nickelodeon cable television network and Noggin (now Nick Jr.) on December 27, 2006.
9
Teletubbies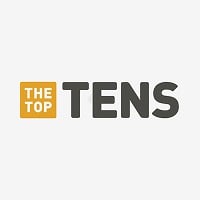 Teletubbies is a British pre-school children's television series created by Ragdoll Productions' Anne Wood CBE and Andrew Davenport, who wrote each of the show's 365 episodes. It is owned by Canadian Studio WildBrain, which is the largest independent Children's and Adolescent's Film Studio
Don't panic those who have Teletubbyphobia.
The original only had 5 series.
The edutainment spin off called Teletubbies Everywhere was 2 series
Why Rosie and Jim or Tots T.V. should've been rebooted instead of Teletubbies.
1. Teletubbies cancelled Playdays which annoyed many people. (Remember the Play Bus and Mr Jolly, Why Bird)
2. Rosie and Jim & Tots T.V. have better theme songs.
3. How many puppet shows exist nowadays, even though Rosie and Jim were based on rag dolls when they came to life they would've really been puppets.
4. Tots T.V. learn some French. Tilly was fluent but the other two understood her.
5. Clean up the derelict Tots T.V. cottage have you seen it google it.
6. Both shows if either of them were rebooted would more likely to have a movie than the Teletubbies which would be ridiculous.
7. The most interesting thing about a new Teletubbies is the babies Tiddlytubbies and the house looks better than the 90s version. (Beds and tables & chairs) Oh and the little car.
8. I hate Po's helmet for her scooter. It's a scooter not a bike.
9. Rosie and Jim and Tots T.V. had a funnier intro.
Anne Wood was drunk and someone gave her drugs and she made the show up from hallucinations and had a month for people to agree with her on the show...shut up it was a cute show just a bit odd.
What if you had a dream about the Teletubbies and they had a new field to play on but its also guarded by bouncers, who are really tough not characters you would see on the show.
10 Blue's Room
The Contenders
11
Blue's Clues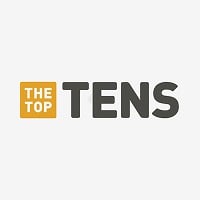 Blue's Clues is an American children's television series that premiered on Nickelodeon in 1996. Producers Angela Santomero, Todd Kessler, and Traci Paige Johnson combined concepts from child development and early-childhood education with innovative animation and production techniques that helped their ...read more.
What I didn't understand about this show was that where I lived we had a different actor with the dog and the other characters who had British English names for the objects Postbox, Bucket and Spade. Why? Don't shows from different countries usually have the same actor and why did it come out two years after?
12
Peg + Cat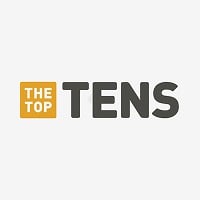 Peg + Cat is an American/Canadian animated children's television series based on the children's book "The Chicken Problem", which was published in 2012. The series is created by Billy Aronson and Jennifer Oxley and produced by The Fred Rogers Company and 9 Story Entertainment. It debuted on most PBS ...read more.
Annoying, Ugly and Stupid. - ShaunFan04
This is a dum show on paper which has nothing but dum songs
My friend's little sister (who is one) loves many T.V. shows, and this one is her least favorite. - sydisonmadney
13
Peppa Pig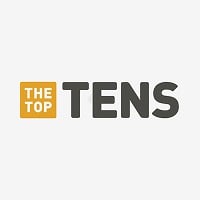 Peppa Pig is a British preschool animated television series directed and produced by Astley Baker Davies in association with Entertainment One, which originally aired on 31 May 2004. It went on a hiatus for just over two years before re-premiering on 14 February 2015.
I Love This Show Miss Rabbit Is My Favorite Character
I look around, but it's her in every place!
Stupid, predictable, annoying, and lazily animated. Piece of junk should be number 1
Not just the worst Preschool show. The worst Kids show ever! - Neonco31
14
Franklin and Friends
The original Franklin was awesome and a masterpiece. This time, it's a rip off. You can't rip off your own thing, but they did. - sydisonmadney
15
Arthur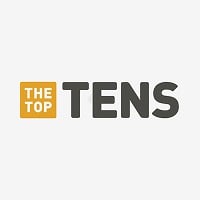 Arthur is a Canadian/American animated educational television series for children, created by Cookie Jar Group and WGBH for PBS.
Have any of you heard of Arthur's nightmare
What the heck?! This show shouldn't be on here, it's an all-time classic.
Overrated. Other shows which are called terrible is because preschoolers can't have a sense of humour because the shows are a bit strange.
Seriously? Arthur is actaully a really good show for kids! Just don't repeat what D.W. does. Plus D.W. should be named Dumb Witch Read, not Dora Winifred Read. - ShaunFan04
16
The Fresh Beat Band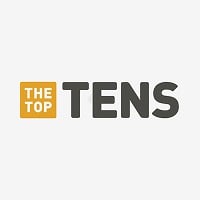 The Fresh Beat Band (formerly The JumpArounds) is an American live action musical preschool television series created by Scott Kraft and Nadine van der Velde for Nickelodeon.
17
Thomas & Friends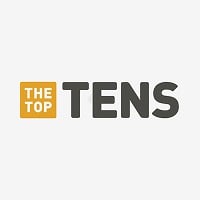 Thomas & Friends is a British children's television series. In the United Kingdom, it had its first broadcast on the ITV network in Great Britain in 1984.
How the heck is this show on the list?! It was really good.
18
Mia and Me
Just one of Nick Jr's 11 fails from the past 3 years (the other 10 being Franklin and Friends, Bubble Guppies, Wallykazam, Lalaloopsy, Peter Rabbit, Tickety Toc, Julius Jr, Pocoyo, Mike The Knight and Zack and Quack) - sydisonmadney
19
Zack and Quack
All they say is, "Oh! We're living in a pop up world! " We get it. We know that you live in a pop up world. So don't remind us 24/7. This could've been a good show, but Nick Jr ruined it. - sydisonmadney
20
Bubble Guppies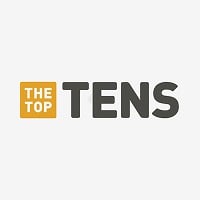 I can't make it through the theme song. - sydisonmadney
Bubble bubble bubble... Guppies guppies guppies! I can't stand this show! - Minecraftcrazy530
Bubble Bubble Bubble Dummies Dummies DUMIES!
21
Team Umizoomi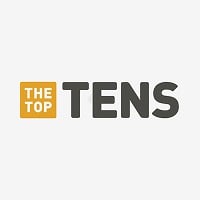 Team Umizoomi is an American computer-animated musical children's television series with an emphasis on preschool mathematical concepts, such as counting, sequences, shapes, patterns, measurements, and comparisons.
22
Tots TV
More like underrated than worst.
They were toddlers, independent being in a cottage with no parents. (Remember they are just puppets)
Similar to Rosie and Jim but I think they were older but no age being just animate dolls that came to life.
No this is a classic preschool show.
The characters in this show are ugly.
Worst? No more like one of the more underrated preschool shows. But it finished in 1998 so whatever. It gets less hate than Teletubbies, Boohbah, The Tweenies, Barney, Dora and Diego, In The Night Garden, Peppa Pig. (Just looking at the list).
23
Daniel Tiger's Neighborhood
This how is aired all the time on PBS kids I think it's stupid and (since I'm 8) sometimes I'm forced to watch pbs 5 seconds later I go play my 3ds instead of watching this garbage
They took a classic and made it boring. - sydisonmadney
ARRGGH! Worst show ever, next to Teen Titans Go! It ruined a classic, and now I'm gonna interview the characters!

Prince Wednesday: What kind of name is that!? I hate how he always says stuff like,
" This is a simply royyyaaall playground! " or " A royyyaaall couch cushion fort! " Anyway, you guys get the message. Plus, he's stupid.

Miss Alayna: Why does she go by " Miss "? I mean, even her dang teacher calls her that! Her house design is dumb and she always wear her dress backwards for no reason. Alayna, your not silly, your stupid! ( No offense to you if your name is Alayna. )

O: He thinks he's so smart but he is actually a real bird - brain. The books he reads don't have any words, a title, or even an Author! He is a big baby and I bet if someone called him a bird - brain he would run away crying since he can barley fly!

Caterina: At the end of every sentence she says meow, meow. It reminds me of Starfire always saying the. They both have awful ...more
This Caterina character reminds me of Cat Valentine from Victorious based on your description of her. - Anonymousxcxc
24
Boohbah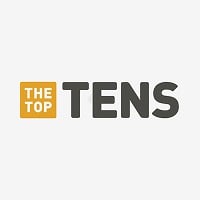 Boohbah is a British children's television programme created by Anne Wood. It premiered on 14 April 2003 on ITV in the United Kingdom, followed by its Nick Jr.
Anyone got a Boohbah whoopee cushion? The so called farting. Farting not squeaking.
No they weren't terrifying, just some odd show I remember in the weekend, early 00s.
The boohbahs were TERRIFYING, I was so upset whenever it came on
I dunno how Tots T.V. (underrated preschool show) got on this list. Its not weird like Boohbah.
25
Sofia The First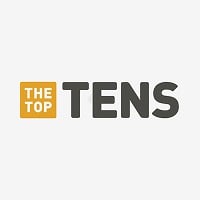 Sofia the First is an American computer-animated television series that features a commoner joining the royal family as a princess.
So terrible
Don't get me started on her. - Anonymousxcxc
Sofia the worst - Wudzer
I remember back in 2nd grade when even the boys sang the theme song. I'm glad those days are over - Granton8ter05
26
Go Diego Go!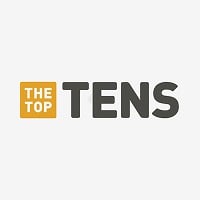 Go, Diego, Go! is an American animated educational interactive children's television program that originally aired on the Nickelodeon children's cable network in the United States and produced by Nickelodeon Animation Studio .
27
Henry Hugglemonster
I watched the commercials and decided it was annoying. - funnyuser
28
Nina Needs To Go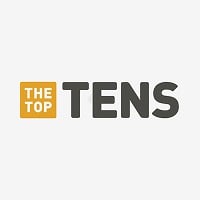 Nina Needs to Go! is a Disney Junior animated series that takes the titular 4-year-old Nina to a variety of settings like the zoo and the beach. In each location, Nina finds she "needs to go" to the bathroom after becoming too engrossed in play, and the mission is to get her there before it is too late. ...read more.
I need to go pee
Nina peed on a kid and he died from swallowing the pee
29
PJ Masks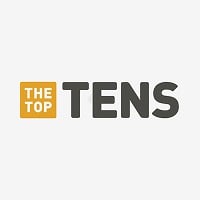 PJ Masks is an animated children's television series produced by Entertainment One, Frog Box, and TeamTO.
This show is great and not preschool
Oh my god, I HATE this show. A rip-off of Batman.-Vestalis
30 Rolie Polie Olie
31
In the Night Garden...
Iggle Piggle is cute dunno who the other characters are though.
32
Little Charmers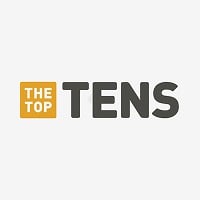 Little Charmers is a Canadian CGI interactive children's television series produced by Nelvana Enterprises and Spin Master Entertainment for Treehouse TV. The series premiered on Nickelodeon and Nick Jr. in the United States on January 12. Treehouse TV announced a week later that it was scheduled in ...read more.
All they do is laugh
A rip-off of Sailor Moon. Enough said.-Vestalis
Seriously,what does this show teach to kids.It only teaches little kids to stress over their outfits and disobey their parents.
33
Mickey Mouse Clubhouse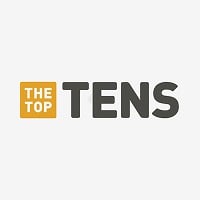 Mickey Mouse Clubhouse is an American computer-animated interactive children's television series which aired from May 5, 2006, to November 6, 2016. The series, Disney Television Animation's first computer animated series, is aimed at preschoolers.
I have only heard of the one with famous people when they were teenagers? So a new Mickey Mouse people diss because its usually for the little ones.
34
Ben and Holly's Little Kingdom
Whoa! Whoa! Whoa! Who putted it on here? It is not supposed to be on the list. That's a good show. Take it off the list.
35
Mike the Knight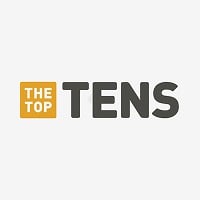 Mike the Knight is a Canadian/British/American animated television series created by Alexander Bar and written by Marc Seal.
36
Doc Mcstuffins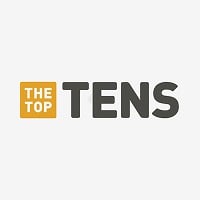 Doc McStuffins is an American-Irish animated children's television series produced by Brown Bag Films.
37
Sid the Science Kid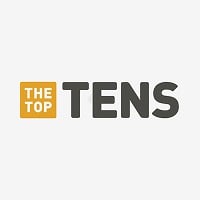 Sid the Science Kid is an American half-hour CGI animated series that aired on PBS Kids from September 1, 2008 to March 25, 2013, with a total of 68 half-hour episodes produced over two seasons. The computer generated show is produced by The Jim Henson Company and then-PBS member KCET in Los Angeles, ...read more.
38 Word World
39
Dragon Tales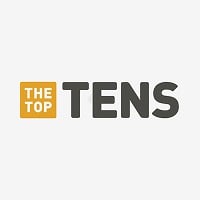 Dragon Tales is a Canadian-American animated pre-school fantasy adventure children's television series created by Jim Coane and Ron Rodecker and developed by Coane, Wesley Eure, Jeffrey Scott, Cliff Ruby and Elana Lesser.
What? No. Leave Dragon Tales alone. My childhood consists of this show alone.
Many watched it as a kid? When was this aired? Let me guess is this place for tweens, I'm sorry bye.
This Should Not Be Here
Many Of Us Watched This As Kids
40
Max & Ruby
Stilted and awkward animation, pitifully bad attempts at slapstick (and humor in general), boring set pieces, HORRIBLE voice acting, lazy editing, repetitive music (if you watch three episodes of this show, you've heard just about all the background music it has to offer). Maybe some other shows on this list are worse by the annoyance or rancid morality factor, but on an objective/technical level, I do believe this show to be the worst. I'm surprised it's not already on here.
41
Blaze and the Monster Machines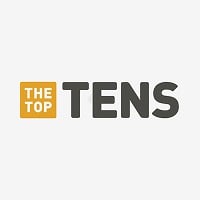 Blaze and the Monster Machines is a CGI interactive educational animated television series with a focus on teaching about Science, technology, engineering, and mathematics.
Though the show has it's plus every now and then, Blaze's voice acting is horribly slow and he teaches us middle school level science. That is biting of more than you can chew. You should not be teaching your kids advanced material like that. That is excessive. For example, "Adhesion" from the episode of Bouncy Tires.
42 Goldie and Bear
43
Paw Patrol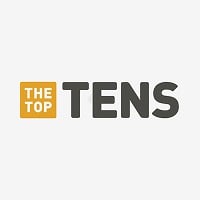 PAW Patrol is an Canadian animated television series created by Keith Chapman. It is produced by Spin Master Entertainment with animation provided by Guru Studio. In Canada, the series is primarily broadcast on TVOKids, which first ran previews of the show in August 2013. The series first aired on Nickelodeon ...read more.
It gets more love than pepa,Dora,and Calliou combined
44
Dinosaur Train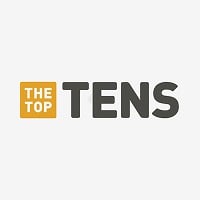 Dinosaur Train is an American/Canadian/Singaporean children's animated series created by Craig Bartlett, who also created Hey Arnold!. The series features a curious young Tyrannosaurus rex named Buddy who, together with his adopted Pteranodon family, takes the Dinosaur Train to explore his time period, ...read more.
45
Jake and the Never Land Pirates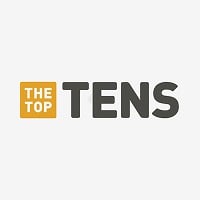 Jake and the Never Land Pirates is an Annie Award-winning musical and interactive American children's animated television series shown on Disney Junior.
46
The Wiggles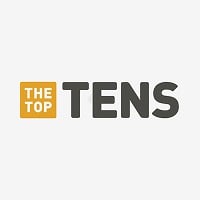 The Wiggles are an Australian children's music group formed in Sydney, New South Wales, in 1991. The current members of the group are Anthony Field, Lachlan Gillespie, Simon Pryce, and Emma Watkins.
47 Where Is Warehouse Mouse?
48
Special Agent Oso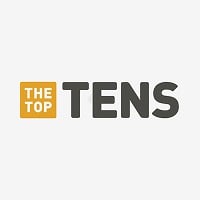 Special Agent Oso is an interactive American CGI-animated series for pre-school audiences series created by Ford Riley.
49
Shimmer and Shine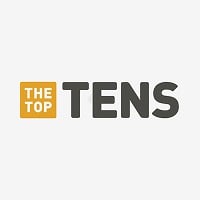 Shimmer and Shine is an American-Canadian animated children's television series created by Farnaz Esnaashari-Charmatz. It airs on Nickelodeon in the United States and on Treehouse in Canada. The series premiered on August 24, 2015. The show was based on an unreleased pilot from September 2013. ...read more.
50
Peppermint Park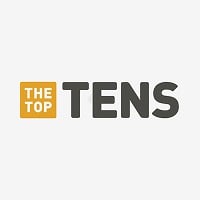 Peppermint Park is an American direct-to-video children's show consisting of around six volumes, released in 1987 and 1988. The show had many similarities to Sesame Street, in that it was a mixture of live action, animation, and puppets. It is almost completely lost with only a few clips taken from ...read more.
PSearch List