Top Ten Worst Rap Albums by Good Rappers
These are the people who are good but there albums on the other hand...
The Top Ten
1
Encore - Eminem

I'm not even that big of a Eminem fan but this is a guilty pleasure of mine. It's not horrible and Really does not deserve #1. - AlphaQ
Eminem is the greatest of all time but this was just not good at all. By far his worst album. Some tracks are funny but the only songs I liked are Toy Soldiers and Mockingbird- two amazing songs.
Amazing artist but horrible album - StephenNoble
Come on its not that bad. Revival and relapse are worse. - jamieadric
2
Nastradamus - Nas

It was just an okay album but its bad for Nas standards. - AlphaQ
This album was great what.
Wow Just Wow...


Why you fail me Nas? - StephenNoble
He went from climatic to this tosh in less than 6 years. enough said.
3
The Carter IV - Lil Wayne

Lil Wayne in my opinion is just an okay rapper, this album was awful though. - AlphaQ
The title said "Good" Rappers? - nintendofan126
Wheezy was never good to begin with.
The Carter 3 was amazing this on the other hand... - StephenNoble
4
Yeezus - Kanye West

This and 808s and Heartbreaks are just horrible... - StephenNoble
This is a very sTraNge album, its not complete trash but some songs here sound like a robot took a crap. Some of Kanye's worst songs are on this album. - AlphaQ
The list said "good" rappers. - DaWyteNight
5
Revival - Eminem

Revival is worse than Encore, at least it was funny. Here he's so corny and some of his worst songs are on Revival. He's literally only blabbering about politics and stuff. - AlphaQ
6
Relapse - Eminem

Is it just me who really likes this album
Eminem didn't like this masterpiece but he liked Revival. Wow. :/
Eminem himself doesn't like this album. So yeah...
Stated with Sway that it's a lot worse than Encore...
7
808s and Heartbreaks - Kanye West

Not the same Kanye from Graduation... - StephenNoble
8
Cherry Bomb - Tyler the Creator

Yea, this album was bad. - AlphaQ
Yeah, this album was terrible. - DaWyteNight
9
The Big Day - Chance the Rapper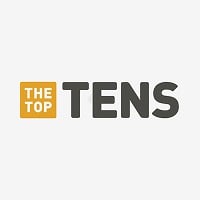 10
Drankin' and Drivin' - Z-Ro

This album was pretty much trash, I think I'll take Z-Ro's advice when he said to go listen to his old music. - DaWyteNight
The Contenders
11
I Pledge Allegiance to the Grind - Killer Mike

God this was horrible - DaWyteNight
12
2pacalypse Now - 2pac

Why is this here this was the album that made him
Brought us albums like All Eyez on me then we have this... - StephenNoble
13
King - T.I.

Never could get into this album, TI's lyrics were just not as strong as usual here. - DaWyteNight
2006 was actually T.I.'s year - jameshoward
14
The Black Album - Jay Z

The Black Album was great! Magna Carter was ok, Kingdom Come was his worst not this
Hell no, this album's a classic - jameshoward
His worst work by far - StephenNoble
What, this was one of his few decent albums. - DaWyteNight
15
Pac's Life - 2pac

This his weakest aim but its not bad. - AlphaQ
This album sucks so much, so poppy and all the beats sound like terrible r&b songs. The only pac album that has no redeeming qualities what so ever in my eyes - Bobzthebozz
16
Badazz 3.5 - Boosie Badazz
This was bad alright - DaWyteNight
17
Boomiverse - Big Boi

What was Big Boi thinking! - DaWyteNight
18
Damn. - Kendrick Lamar

As in DAMN, this album sucks. Kendrick really followed up TPAB with this bad excuse for a hip hop album. - DaWyteNight
19
Animal Ambition - 50 Cent

20
Curtis - 50 Cent

After Get Rich or Die Trying his expectations were high... And he threw them away. - StephenNoble
Again, was 50 Cent ever really a "good" rapper? - DaWyteNight
21
Boopac - Boosie Badazz

Just not a very good album, especially when you title it after 2Pac expectations were high. - DaWyteNight
22
Dr. Dre Presents: The Aftermath - Dr. Dre

23
Underground Luxury - B.O.B

Na this album had some good songs on it, just the singles sucked. - DaWyteNight
24
I Am the West - Ice Cube

Filled with shirty party anthems, since to raw footage but at least that album had 'gangsta rap made me do it'
25
Teenage Emotions - Lil Yachty

I like the cover, it shows personality and gender, race, LGBTQ, so yah. I love Yachty but I haven't listened to this yet. - Bcash
He's not a good rapper - Genesyis
I'm a huge Yachty fan and I can wholeheartedly say this is his worst album
26 Undisputed - DMX
27
Electric Circus - Common

28
Magna Carter, Holy Grail - Jay-Z

I really didn't find this that bad
29
Pink Friday - Nicki Minaj

Really? This is a good album from a bad rapper. - AlphaQ
Nicki Minaj is a good rapper? - DaWyteNight
30
Last 2 Walk - Three 6 Mafia

31
Da Game is to Be Sold, Not to Be Told - Snoop Dogg

32
The Slim Shady LP - Eminem

How is this a bad album? Tf
33
Infinite - Eminem

34
Still Doubted - Lil Wyte

So far, this is the only album I've listened to by this dude and I kind of dig some of his stuff. - AlphaQ
This was his weakest album lyrically, by far. I don't know if he was either on or off drugs at this time or if he just put it together in a few days but this album his his weakest verses and flows. The production is alright, it's mostly just Lex Luger-ish trap bangers which I liked when this came out, but now I could live without. - DaWyteNight
35
The Chronic - Dr. Dre

Nah G, this was amazing. - AlphaQ
2001 >>>>, fight me - DaWyteNight
36
Kingdom Come - Jay-Z

37
The Fall - Gorillaz

Since when was Damon Albarn a rapper? - tomgracie
38
Legendary - Z-Ro

This was trash just like Drankin' and Drivin', far from legendary! - DaWyteNight
39
Speakerboxxx/the Love Below - Outkast

40
Long. Live. A$ap - A$ap Rocky

It's pale compared to Live Love Asap but its good. - AlphaQ
Very weak when compared to At.Long.Last.A$AP and Live.Love.A$AP. - DaWyteNight
41
Cole World: The Sideline Story - J Cole

Very mainstream - DaWyteNight
42
Dime Trap - T.I.

43
War & Peace Vol. 1 (The War Disc) - Ice Cube

44
The R.E.D. Album - Game

45
Tical 0: The Prequel - Method Man

46
Reggie - Redman

BAdd New Item