Worst Rapper Alive
The Top Ten
1
Soulja Boy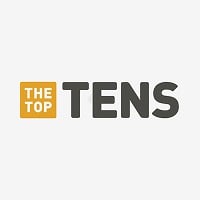 DeAndre Cortez Way, known professionally as Soulja Boy Tell 'Em, or simply Soulja Boy, is an American rapper, record producer, actor, and entrepreneur.
He is the biggest dang joke in the game, why does he wear cloths 10 ties bigger than himself
Actually he wears clothes 10 times bigger than him because it was the style in the 2000's, I'm not saying he's good though. - chocodilesforlife
Sounds like crap! Wanna Be hard and off beat the poster boy for ANTI-SWAGG!
Don't understand how anyone can listen to Pac, Biggie, Jay Z, Eminem or even Kanye and then turn around and call Soulja Boy, Lil Wayne and Hurricane Chris "rap". Also, I know it's been said, but how the hell did Em get on this list? Every other list on this site has him on their top ten, and usually in the top three at that haha. This list is s JOKE.
This is guy is literally not only the worst "rapper" but the worst artist in history I don't know how anyone thought he is a good rapper he NEVER rhymes, has no flow and he has none of the normal skills that takes to be an emcee all he does is repeats like 2 or 3 words for 4 minutes and boom a soulja boy "song" that's why his albums after his debate flopped because the kids that thought he was cool are growing up and realizing that he sucks, he's like the Justin Bieber of rap he makes it look bad.
2
Lil Wayne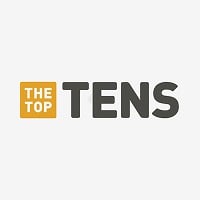 Dwayne Michael Carter, Jr. is an American hip hop artist and is often referred to as one of the most iconic rappers of all time. He was signed to Cash Money Records by Birdman at a young age. Before he became a household name and the artist he is today, he was 1 quarter of the southern rap group The ...read more.
Last time I checked auto tuned laughing was rap
Lil wayne is definitely the worst rapper alive
I don't think that Soulja Boy should be on this list. Any one who can actually take him seriously and call him a rapper, needs a re evaluation of their lives. Why is eminem on this list? I guess he's too real for the people that voted him on. HE is the GOAT. CASE CLOSED! TAKE HIM OFF THE LIST! I cannot even take Lil Wayne seriously as a rapper. The things that he says with his mouths should be illegal. He should STOP "rapping". He's not even a rapper. He's a murderer. He kills my eardrums. I don't like him not one bit. He's a fake person. He sounds like a cow giving birth. (With auto tune of course) Not to mention he's a idiot. In the song, No Love, (i only listened to Eminems part) Em disses Lil Wayne. WHO THE HELL can't NOTICE THAT? Lil Wayne does a freestyle on Tim Westwood, and he clearly says that HE DOESN'T KNOW HOW TO RAP? And the freestyle bombed. It was way worse than the stuff he normally did. (I didn't know how he could get any better, but there it is) He says FREESTYLE FOR ...more
WHY IS EMINEM ON THIS LIST? Lil Wayne is the worst-rapper, hands-down. Seriously - Helium voice and terrible beat? That's NOT a rapper! And all those people who voted Eminem to this list and think he's overrated and are saying, "Oh, people only like him because he's white, blah blah blah, yadda yadda yadda, yakkity yak" obviously have no taste. Screw Lil Wayne and all the Eminem haters. Eminem deserves to be OFF this list, NOW!
I'm not gonna fully explain why I chose Lil Wayne, but it's rappers like him, soulja boy, nicki minaj, drake, etc. that make me think hip hop is dead. 20 years ago, I could've listed a thousand good hip hop artists or rappers and nowadays I could say that they paved the road leading to all these new, horrible rappers, but that is such a disgrace to see what their good work was turned into by these horrible rappers like lil Wayne. Sure I can't hate on them because I don't rap myself, but in the case of lil Wayne, I think anyone is allowed to hate on him! He is just bad, no question about it. I respect people who like him, but I also stand by my opinion, and I think a lot of people could agree with me that he is one of the, if not, the worst rapper in history, and I'm glad soulja boy is up there too because he is also horrible.
3
Nicki Minaj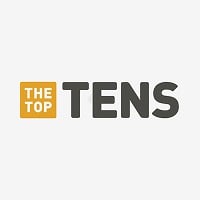 Onika Tanya Maraj, known professionally as Nicki Minaj (born December 8, 1982) is a Trinidadian/American rapper / pop music artist. Minaj is most known for her songs such as "Anaconda", "Super Bass", "Starships" and her feature on "Bang Bang". ...read more.
Star ships were meant to crash burn and melt off your fake boobs and butt
I have never heard a "rapper" as bad as Nicki Minaj. She honestly should stop rapping. Please.
She ruined music for all of us! not to mention that she shaked her butt in the video for "anaconda" - Doglover2007
Nicki Minaj is not a real rapper. And her lyrics make no sense. Anyone who likes this phony is also a joke. Also, what is up with her voice? And why are Eminem and Pitbull on this list? Nicki Minaj is the HUGEST joke in rap/hip-hop right now.
4
Pitbull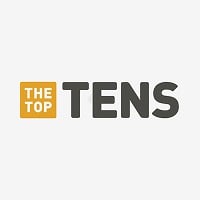 Armando Christian Pérez, better known by his stage name Pitbull, is a Grammy (and Latin Grammy) winning Cuban-American rapper, songwriter and record producer.
It's the same subject in every song literally about girls shaking their butts - seven
Stupid perv! He's so ugly, he actually does look like pitbull.
Pitbull may be one of the "rappers" from the early 2010's, and he probably stopped making songs, but listen to him. EVERY Pitbull song is about sex, money, parties, and girls, and he randomly speaks Spanish to make him look talented when he's talentless. He can't sing, dance or act to save his life, and the girls he hangs out with have plastic bodies, and they probably ghost-write Pitbull's lyrics for him, because apparently he can't SING. I do respect your opinion if you like his music, but STILL, don't listen to him. He's nothing more than perverted white trash who has zero talent.
Most of his raps are about the same thing... Girls... How is Eminem even on this list nevertheless 3rd?
5
Drake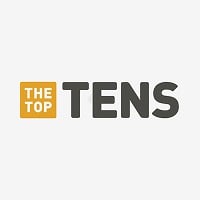 Aubrey Drake Graham, known professionally as Drake, is a Canadian rapper, singer, songwriter, record producer and actor, born on October 24, 1986 in Toronto, Canada. He started his career on Canadian reality show "Degrassi: The Next Generation".
This guy is just bad. How he can actually consider himself a rapper is anyone's guess. It really seems as if his producers are playing a joke on society. The joke is to promote a terrible singer to make the black community feel anyone can be a rapper. So, instead of working hard and getting out of the ghettos these young kids think if, someone as bad as Drake can make it, I can too. Meanwhile, money comes pouring from these poor manipulated youth. All because radio stations are getting paid to replay these awful lyrics and weak rhymes. As, long as the poor stay poor by making them believe an unattainable dream, we will have this sad excuse for an artist. This is not rap. This guy just sucks. I don't even have words to explain how bad this guy is. Yea. The jokes on him. They made him and they will break him. Let's all hope the rug gets pulled out from under him and he becomes the biggest laughing stock in the industry. He might even take his own life. Haha. Now, that would be funny.
E-40 wrote a song back in 93 about dudes like Drake, it's called Captain Save a Hoe. Drake is an effeminate chump who is influencing a new generation of other effeminate chumps. Anyone with an ounce of social awareness can see what a herb this guy is. He's either verbally masturbating, simping to girls, or whining, and that's it.
Drake essentially copied an entire verse from Rappin 4 Tay's song Player's Club. I'm pretty sure he got a relatively huge lawsuit for copyright infringement. Say what you like, but the genre has changed. Real heads in the 90's at least new how to tell the real from the fake and call out the wack or phony rappers, unlike kids nowadays. Copying an entire verse is just downright disrespectful. I don't think the Drake is the worst person to touch a mic, but I am shocked more people aren't at least disappointed by the fact that he pretended someone else's work was his own.
This is the worst rapper ever. He is a complete fake grew up rich and acts like he's gangsta. come on dawg he has no flow, doesn't write his own. And is weak. How is this @ 13 he should be number one
6
Tyga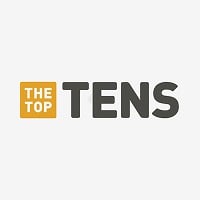 Micheal Ray Stevenson, known by his stage name Tyga, is an American hip hop recording artist. In 2011, Tyga signed a recording contract with Young Money Entertainment, Cash Money Records and Republic Records.
I couldn't decide if I should vote for Lil' Wayne, Soulja Boy, or Tyga, but in the end I went with Tyga because rack city is the worst song I've ever heard. It shocks me that this list indicates that Eminem isn't the best rapper, but is in fact worse than Chanel West Coast, Nelly, MC Hammer, Waka Flocka Flame, Birdman, and Nick Cannon. Eminem freestyles so well and would destroy any of these people in a battle.
Diet skinny Chris Brown who has sex with goats. That's all I want to say.
Tyga made a song called Stimulated. It was about his relationship with the underage Kylie Jenner. He apparently had one because she was underage. He had a soggy piano melody on it. It was from a song called Children.

Let that sink in. A song talking about an underage relationship (mind you, Jenner was 17 and Tyga was 25) samples a song called Children. SCREW YOU. - WonkeyDude98
WHO THE HELL PUT:
Eminem
Kanye West
Jay Z
50 cent
Will Smith
Nicki Minaj
On this list? These are some of the best rappers of all time, and them on this list is a disgrace to the game!
Tyga sucks - Mushroom99
You are an idiot if you believe that anyone that you listed other that Eminem and Jay Z can even be considered in the list of the GOAT. You obviously have a superficial understanding of this music. Not saying Jay Z or Eminem are even in the top 10, that is objective, but Nicki Minaj and Will Smith clearly are not even in the top 100.
7
Eminem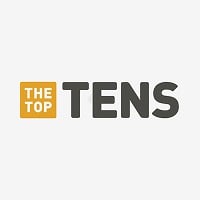 Eminem, born Marshall Bruce Mathers III, is an American rapper, actor and music producer born on October 17, 1972 in St. Joseph, Missouri. Eminem has sold over 300 million records making him the bestselling hip-hop artist of all time. In addition to his solo career, he is a member of D12 and (with Royce ...read more.
Eminent is brilliant and shouldn't even be on the list
Eminem is a disgrace to all of hip hop/rap. He always mad and can't make up his mind. His songs suck as well. To all of you who think Eminem is amazing know that he is really terrible at this stuff. His mind is crap. - kmyeakel
Why is Eminem on this list! He has the most thought out songs in the world.!
Guys! He's not a singer, he's a RAPPER! Rapping and singing are to different things. Please be aware of that.
Where the delete or the remove button?
8
Chief Keef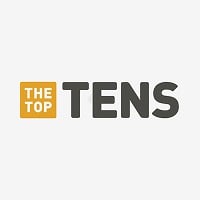 Keith Cozart, better known by his stage name Chief Keef, is an American rapper and record producer from Chicago, Illinois.
This wack a$$ "rapper" is givin Chicago a bad name. Tupac needs to come back from the dead and slap this stupid kid in the face. I can't believe this idiot actually has fans.
This guy is seriously wack, he should die!
Yeah he sucks laugh out loud
I'd rather be listening to " Massive Attack" by Nicki minaj millions and millions of times in a row no matter how much my ear's hurt.
9
2 Chainz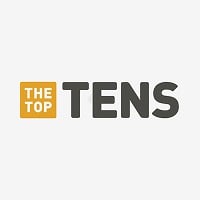 Tauheed Epps, known by his stage names 2 Chainz and formerly Tity Boi, is an American rapper from College Park, Georgia, and is often regarded as one of the most mediocre rappers of recent years. He started out in the southern rap duo Playaz Circle with fellow rapper Dolla Boy, before he would become ...read more.
HE has the worst lyrics out there. HE makes no sense and has not flow. I can't believe he isn't #1
2 Chainz guy is not any type of lyricist, how can he even be considered an artist?
She got a big booty so I call her big booty. Enough said.
2 chainz is bad, but he has a good verse every once in a while. That is why he is above people like soulja boy and Lil Wayne
10
Lil B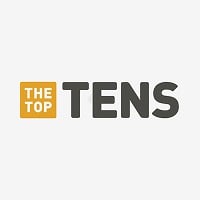 Brandon Christopher McCartney, professionally known as Lil B and often known as The BasedGod, is an American rapper, record producer, author, activist and motivational speaker from Berkeley, California. He is often regarded as the pioneer of cloud rap.
I don't even thinks he considers himself a rapper so I don't believe he should even be on this list. I'm fairly certain he started "rapping" (if you call it that) to show people how easy it is to actually become successful in todays hip hop industry. I honestly think it's hilarious that people have even heard of him, so you gotta give him credit for that.
Pretty sure I could write a better rap if I vomited up a can of alphabet soup and wrote down what I saw. I'm not saying he should be #1, but he should definitely be higher on the list. Much higher.
He shouldn't be on this list. He actually could spit he just chooses not to.
He's bad.. Straight up
The Newcomers
?
Scarlxrd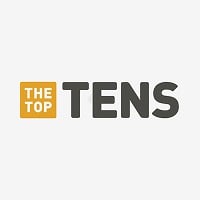 The Contenders
11
Waka Flocka Flame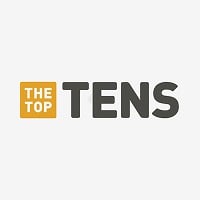 Juaquin James Malphurs, better known by his stage name Waka Flocka Flame or simply Waka Flocka, is an American rapper from Atlanta, Georgia.
No, it's not a Pokemon attack.
He is a TERRIBLE rapper. I can't believe nobody hasn't put him as the worst rapper.B.O. B seriously? He shouldn't be on this list. Waka Flocka has no vocabulary and has a terrible name. We don't need to hear this guy's name like 20 times in a song.
This guy is terrible and doesn't know how to deliver without having to say his name in every sentence. He has a screaming problem and would probably fit Heavy Metal than Hip Hop. - joonpark
I thought his name was a Pokemon attack at first.
12
Silento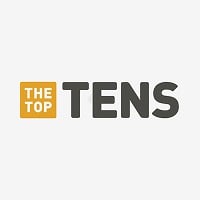 Richard Lamar Hawk, better known by his stage name Silentó, is an American rapper, singer, songwriter, record producer and actor. He is best known for his debut single "Watch Me", which reached number three on the Billboard Hot 100.
He sucks but thankfully a one hit wonder, that's the only reason he is not higher on the list.
He sucks terribly and his song sounds like a child wrote it.
Watch me whip now watch me scratch my eyes out
Should be higher on the list - christangrant
13
Future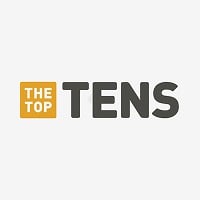 This is what lil b caused. Thanks a lot idiot! *sarcastic thanks by the way*
Future is Wack and spites Negative Lyrics such as it's Cool to be A Druggie!
He is good especially his new collaboration with Drake one of the best Trap Artists
Future rapping sounds like an 8 year old boy trying to say his prayer with his priest's dick in his mouth
14
Gucci Mane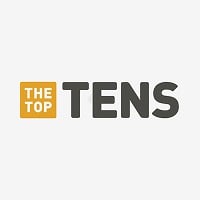 Radric Delantic Davis, known professionally as Gucci Mane, is an American rapper who has released 12 studio albums and over 70 mixtapes. In 2007, he founded his own label, 1017 Records. He helped to pioneer the hip hop subgenre of trap music alongside fellow Atlanta-based rappers T.I. and Young Jeezy. ...read more.
His lyrics are retarded, and he barely has a grasp on the English language. Seriously, how could anyone possibly like him?
I think Gucci deserves to be higher because not only is he a bad rapper, but a bad person too. Gucci Lame killed someone. Gucci Undeserving Of Being Famous took the life away from an innocent person. Even if he was good, he would never be a good person and he will never be forgiven by me.
I don't like this guy all that much, but even I wouldn't put him on this list or even at number 13. He has an alright flow, he's not even that bad compared to some other guys on here (cough cough Chief Keef cough cough)
Ignorance. Gucci has one of the best flows ever, and has incredibly creative lyrics. People just judge him by the cover, but he's actually an incredibly talented and prolific (unbelievably prolific) rappers in the past decade.
15
Rick Ross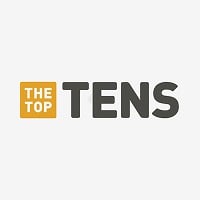 William Leonard Roberts II, better known by his stage name Rick Ross, is an American rapper and entrepreneur.
A Rapper who's entire persona is based around Drug dealing and Criminal Activities when the worst thing Rick has ever done is get caught trying to smoke dope in his hotel room... Started beef with 50 cent and got Owned. Was a Correctional Officer... REAL Gangster... Barks in songs... In my opinion the total worst rapper and major FAKE!
Yeah I Totally Agree. He used to be a Parole Officer and now he acts like the Richest and Greatest Rapper Alive. He also acts like the biggest Drug dealer. This dawg needa Give up on his "Rap Career" and go work at McDonalds or worst a Sweeper
The only things that are good about a Rick Ross album are the production and the features. Rick Ross has never been a good rapper. A big joke is what he is. You take name of a former drug dealer. You diss the guy calling him a snitch when he comes up with a plan of you both doing something positive in the community. Yet you have no problem using his name. Yeah smart move Mr. Wannabe Boss.
He sucks. He took his name from an ex-drug dealer named Freeway Rick Ross. And he was a Correctional Officer before he became a rapper. What a joke.
16
Kanye West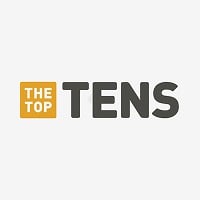 Kanye Omari West is an American rapper, songwriter, and fashion designer. He was born on June 8, 1977 in Atlanta, Georgia. After West's parents divorced, him and his single mother moved to Chicago, Illinois. At the age of 10, West temporarily moved to Nanjing, China, because his mother was teaching ...read more.
80% of all his lyrics are just "uh", because apparently his vocabulary consists of just that and T.V. show jingles.
"uh uh uh I love klondike bars uh uh uh uh uh" ffs, horrible.
Sadly none of you have given his discography a chance but just listen to what the media has to say about this guy - The_Almighty_Loaf
He should be on top of the list pure crap I think the YouTube famous " Sitting on the toilet " is better then all his songs put together
He's a wicked rhyming rapper! Nope! Just sucks! A no talent hack, riding along with the self glossing kardashians. If he were Caucasian, he would be labeled as the biggest joke in history. He'd be a mockery to hip hop as a racist weird al yankovic so to speak.
17
Will Smith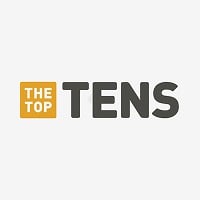 Willard Carroll "Will" Smith, Jr. is an American actor, comedian, producer, rapper, and songwriter. He is best known for his acting career overall. He has been in many popular movies, These include, but are not limited to, the Men in Black franchise, The Pursuit of Happyness, and After Earth. He is ...read more.
Who the put Eminem on this list? You people have clearly never even heard an Eminem song.
This is not Eminem, this is Will Smith. He is better the other crappy annoying idiot, Eminem - kmyeakel
He's a good actor not a good rapper. How the did my 3 favorite rappers get in the top 15? Eminem, jay z and pitbull. Lil' Wayne's all right but overrated. His only really amazing song is drop the world.
Good actor he has a kinda good song named "Parents Just Don't Understand"
He barely gets jiggy with it anymore. It's sad
18
John Cena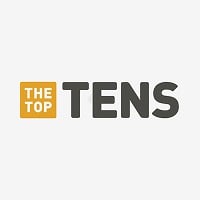 John Felix Anthony Cena Jr. (/ˈsiːnə/; born April 23, 1977) is an American professional wrestler, rapper, actor, and reality television show host signed to WWE, where he is assigned to the SmackDown brand. ...read more.
Yow.. What? Eminem shouldn't be on this list. He's the best rapper ever! Best lyrics, Best voice, Best everything! Eminem has won more grammy's than any rapper can dream of! Seriously, em shouldn't be on the list.
WHY IS Eminem HERE AND WHY IS HE WORSE THAN John Cena WHEN HE ISN'T A RAPPER AND Eminem HAS A WHOLE BUNCH OF AWARDS
Stick to fake wrestling cena, by the way, eminem is the best, I hate people who have to hate because they like old school
How can you even hate on something you can't see
19
Lil Chuckee
He sucks! Young money is a mess! Why did wayne sign him?!?!
WHo is lil Chuckie?
Who is Lil Chuckie like seriously?
Who is this guy
20
Nick Cannon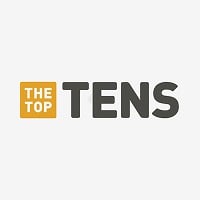 Nicholas Scott "Nick" Cannon is an American rapper, actor, comedian, entrepreneur, record producer, radio and television personality.
Always trying to be someone else, something he never should have tried was attempting to be a rapper
Dude can't even rap, he needs to stick to acting
Corny, unskilled, and even tried to make a diss on Eminem.
This guy shouldn't even try rapping
21
Birdman
Eminem? This list is fixed! Birdman just chant's a lot and hides behind shadows. He should be up there!
birdman has no talent and he is lil wayne's godfather... enough said.
How is Birdman better than Wayne when wayne writes for Big Bird. Then Birdman sounds even worse than Lil Wayne.
This guy should be in top 5 he always be saying "Ya Heard Me" but I wonder if he has heard his horrible rapping
22
Akon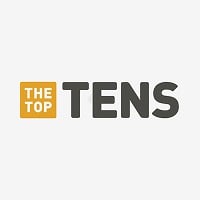 Aliaume Damala Badara Akon Thiam, better known as Akon, is an American-Senegalese singer, rapper, songwriter, businessman, record producer and actor.
What? Akon isn't even a rapper he's a R&B singer who sings faster than most singers. - chocodilesforlife
What the hell is Eminem doing in this list? Akon is the worst singer ever..! He must learn to sing! I don't know how can he be better than eminem? I think people haven't listened songs of eminem! They are so inspiring and eminem gives me spirit and courage to face all of my problems..! He is a legend! John cena is also very good rapper...! Haters only hate what they can't have.. Anyways Rise Above Hate!
Akon is the Justin Bieber of rap. (No I'm not going to talk about them being different races, racists) - WonkeyDude98
Why is Akon & Eminem on this list, they're amazing
23
Vanilla Ice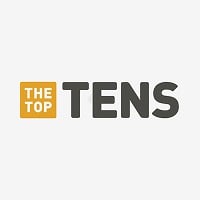 Robert Matthew Van Winkle, known by his stage name, Vanilla Ice, is an American rapper, actor and television host.
The guy is a joke.
Worst rapper in history wack as hell
He would be ok, but he totally lied about his street cred! - Lameformer
He's what everyone thinks a 'wigger' looks like. And his raps range from awful to atrocious. - SwagFlicks
24
Cardi B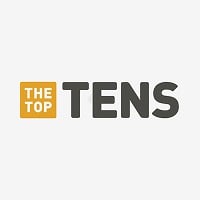 Belcalis Marlenis Almánzar, known professionally as Cardi B, is an American rapper, songwriter, television personality and more.
She annoys the hell out of me dude pure trash
All these black idiots hating on em
Get this retarded woman to the top of the list - DaWyteNight
I swear to god she is a musical jinx!
She copies the flow of Kodak Black's "No Flockin" (and by the way Kodak sucks)
She touched a Bruno mars song with her dirty hands and her dirty mouth and now that's ruined
She destroyed "Girls Like You" by Maroon 5 (which would have been okay if they didn't put her in there rapping about "playing with her kitty like a guitar")
And worst of all…
She made the worst piece of crap of all time…I LIKE IT.
She took a 60s Latin song, MURDERED THE SAMPLE BY TURNING IN TO A BASSY SOUNDCLOUD TRAP CRAP FLEX ANTHEM!
25
Juicy J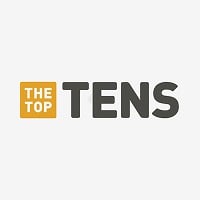 Jordan Houston, known by his stage name Juicy J, is an American rapper from Memphis, Tennessee. He was originally part of the Memphis rap group Three 6 Mafia (originally called Triple 6 Mafia), however he would leave the group and sign to Wiz Khalifa's Taylor Gang in exchange for more money and solo ...read more.
He used to be a good rapper when he was in Three 6 Mafia, but since he went mainstream not so much. His flow is pretty good (but usually the same in every song), his songs are usually pretty good and fun to listen to, he's pretty entertaining, but ever since he went mainstream his subject matter is lacking and he has lost any good lyricism he ever had. I mean, you can only spit generic lines about money, hoes, drugs and guns for so long before it gets tired. Sure he rapped about those things before, but back then he was usually telling a story or painting a picture of life in the hood, now he just spits generic lines about nonsense similar to Lil Wayne and 2 Chainz. His beats go hard and he has a great rap voice and presence he just needs to actually put more thought in his raps. - DaWyteNight
3-6 mafia's juicy j can't be hated on
I'm a fan of all this hit song
He sucks so bad I hate even hearing his voice!
26
French Montana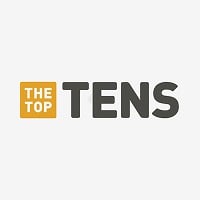 Karim Kharbouch, better known by his stage name French Montana, is an American rapper. Born in Morocco, he immigrated to the United States with his family when he was 13 years old.
Same lyrics over and over again.
His flow is horrible, but the dude got shot in the head, so that's why he sounds like that. - DaWyteNight
He Uses The Most Boring Delivery You Can Think Of - Liltee
Claims all credit for unforgettable yet the hook by swae lee is the only good part
27
Trey Songz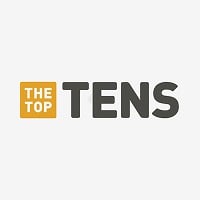 Tremaine Aldon Neverson, born November 28, 1984, is an American singer, songwriter, rapper and actor. His debut album, I Gotta Make It, was released in 2005 through Atlantic Records. His follow-up album, Trey Day, spawned his first top 20 single, "Can't Help but Wait". Songz released his third album ...read more.
He only raps about drinking alcohol and that stupid yeah he does in his songs is so ghetto and annoying, hate him. - lukestheman4
Whoever put this is an idiot because Trey Songz doesn't even rap, he sings. Get your facts straight, people.
He isn't a rapper...
Well despite being an R&B singer, his raps are failures. - SelfDestruct
28
Kreayshawn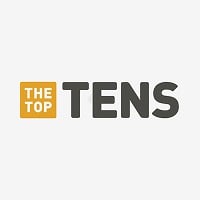 Gail Zolot, better known by her stage name Kreayshawn, is an American rapper, singer, and creative director.
The worst fakest female rapper by far. Her lyrics suck ass and she steal's other people's beats. She makes Nicki Minaj sound like sound like a masterpiece.
Why is she below Slim Shady!
29 Marc G
30
Lil Jon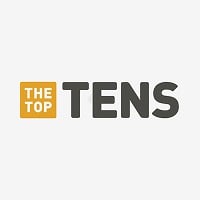 Jonathan Smith, better known by his stage name Lil Jon, is an American rapper, songwriter, record producer, entrepreneur, DJ and actor.
This guy is SO annoying. His voice is so loud it makes me wanna ram my head against a wall begging to escape.
Good producer, but is a terrible rapper. Doesn't rap, all he does is shout. He should stick to making beats.
He doesn't even rap, just screams! - DaWyteNight
Lil Jon is only a clone Lil Wayne
31
Young Jeezy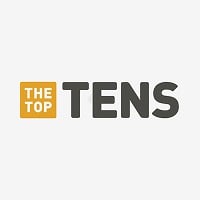 Young Jeezy is a hip hop artist from Atlanta, Georgia. He is most known for his album "Let's Get It: Thug Motivation 101", his loud, distinctive rap voice, his song "Put On", his longtime beef with rapper Gucci Mane, and for his tough talk and street lyrics.
This man trash - DaWyteNight
He sucks so bad - DaWyteNight
32
Miley Cyrus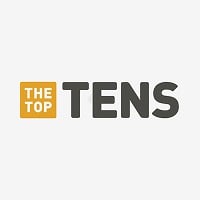 Miley Ray Hemsworth (born Destiny Hope Cyrus), known as Miley Cyrus, is an American singer, songwriter, and actress. She was born on November 23, 1992, in Franklin, Tennessee, to Tish Cyrus and Billy Ray Cyrus. Her voice type is Mezzo-Soprano and has 4 octaves. She became a teen idol starring as the ...read more.
33
Macklemore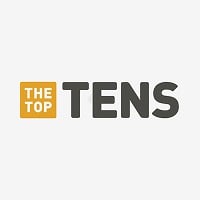 Ben Haggerty, (born, June 19, 1983) known by his stage name Macklemore and formerly Professor Macklemore, is an American singer and songwriter from Seattle, Washington.
HE IS LAME. LAME LYRICS, HE CAN FLOW A LIL BIT... BUT COME ON, IF HE DIDN'T PANDER TO THE GAYS HE WOULDN'T HAVE BLOWN UP.
I really shouldn't have to explain, but I will for those of you who haven't heard him. Macklemore is by far the worst. He has a weak flow, and his lyrics are crap. He only got famous off of thrift shop, which is a crappy song with crappy lyrics, but then again people seem to be easily brainwashed by dumb songs (What does the fox say, Gangnam Style, Blurred Lines, etc. ) Such a terrible lyricist. I have nothing against gay people, but there's no doubt that the only reason he blew up was because of his song Same Love, which also wasn't very fair, and kind of biased and rude towards Christians. Either way, if he didn't have the song same love, he would have been a one hit wonder. - dragonfly99
SO GAY! Honestly, when I think of retarded, dumbass, or stupid, all I can think of is Mackelmore. His lyrics make me want to bang my head against the wall until I bleed to death. He tries to be "real" and thinks he raps about "real stuff" but there's a reason good rappers haven't rapped about things he raps about. IT doesn't BELONG IN RAPS. It belongs in the garbage, and Mackelmore belongs in a grave, along with his music
He SUCCKKKS - matthewwilliams2
34
P. Diddy
He just need to stick to PRODUCING the music, not being the RAPPER in the music.
35
Shaq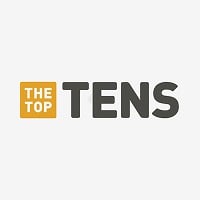 Shaquille Rashaun O'Neal, nicknamed Shaq, is a retired American professional basketball player who is currently an analyst on the television program Inside the NBA. He is known for his fun, friendly personality, and is one of the most beloved athletes of all time.
Why the hell is Em in this list? When will people open their eyes? Why isn't vanilla ice here. And jigga should be nowhere near this list. They are both the best rappers alive and would easily be able to keep up with the greats like Rakim, Cube and D.O. C!
He's better off in basketball since he's crappy in there too. - nolvo
36
Young Dolph
Same thing on every song

"I got money"
"I sold drugs"
"I'm so hard and I'll kill you if you mess with me"

Boring! - DaWyteNight
37
Jaden Smith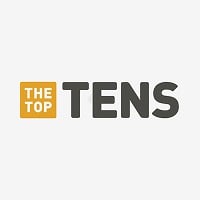 One of the worst rappers and pretty much sucks at everything
Mofo can't rap
Jaeden Osborne is a big fan of this guy and he threatens to get his brother on whoever disses this artist
Okay at an exceptional level at acting, but he's at least better than Lil Wayne.
38 Rich Boy
39
MattyBraps
He doesn't even rap! He just makes male versions of crappy pop songs Hip Hop is dead!
He sucks and should be on the top of the list sucking his blonde hair
Just like kid's bop. Takes food song's and just Jesse them up with his remixes.
I hate him so much. He uses auto tune so much.
I wanted to throw up while watching his version of Call Me Maybe. - Popsicles
40
Lil Uzi Vert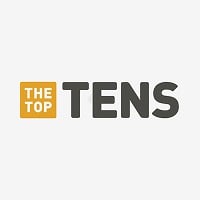 Symere Woods, better known by his stage name Lil Uzi Vert, is an American hip hop recording artist and songwriter.
Even his name is stupid! I also think he might be a homosexual, but that's a different topic.

Edit: not that I have anything against homosexuals, but when you claim to get all the girls it's kind of an issue. - DaWyteNight
If matty b and iggy had a kid this trash bag would be it, yes he is that bad.
hella bad
Lil Uzi!
41
B.o.B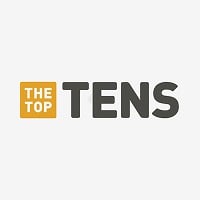 Bobby Ray Simmons, Jr., better known by his stage name B.o.B, is an American recording artist and music producer from Decatur, Georgia.
Be ashamed of yourself, stupid guy who put this here
His albums are sort of...flat lol


He's a good rapper though and shouldn't be on this list. - DaWyteNight
Cause he can't rap and he thinks he's the best at it though, that's why everyone hates on soulja boy, dumbass
42
Desiigner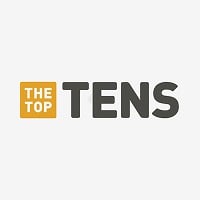 Sidney Royel Selby III (born May 3, 1997), better known by his stage name Desiigner, is an American rapper, singer, songwriter, record producer, record executive and actor. He rose to prominence in 2016 after the release of his debut single "Panda", which reached number one on the U.S. Billboard Hot ...read more.
So this is the guy who wrote a song about Timmy Turner... - Popsicles
43
Ja Rule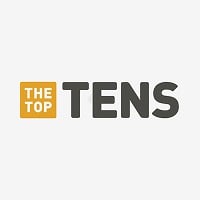 Jeffrey Bruce Atkins, better known by his stage name Ja Rule, is an American rapper, singer, songwriter, and actor from Queens, New York.
How the hell is he not #1? You can't f*** with 2 of the best rappers alive (eminem and dr. Dre) as well as get involved with 50 cent, who is bad, but still a million times better than ra jrule. Check out "loose change" by ja rule and you'll see why.
It's Murda! Really dude shut up 50 is 100x better than your ass
Wanna know what he sounds like? Just watch cookie monster on seasame street. Cookie monster, would rap better anyway. They should make a movie called "cookie mile" where cookie monster is upset that ja rule sounds so much like him so he kicks ja rules dumb ass in a rap battle. Cookie monster dies of an anyurism after winning since ja rule ja sucks so much.
Ja Rule is a pop singer that sounds like the cookie monster and is so bad he had a feud with the #2 worst 50 cent
44
Hurricane Chris
I've heard better music during animal abuse commercials than I have heard from this self proclaimed "rapper"
DEAR LORD! This has to be one of the worst songs ever created. You can tell he put ZERO effort into this utter piece of crap he calls music. It's like he just threw a whole bunch of words together. I can't really tell if he was joking when he made this, or if he was as serious as vanilla ice was when he made that ICE ICE BABY song. Well let's all just be glad a HURRICANE came and took HURRUCANE CHRIS away from the music industry. IT'S BEEN WHAT!...7...8...9 YEARS SINCE WE HEARD FROM HIM.
A Bay Bay is the running with "Friday" by Rebecca Black for worst song of all time. Does anybody actually take this kid seriously?
Listen to his song a day day. Almost as bad as Friday and My Jeans. - joonpark
45
Plies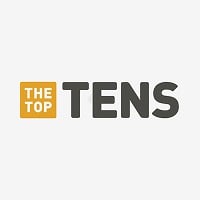 Algernod Lanier Washington, better known by his stage name Plies, is an American rapper. He is known for his singles such as "Shawty", "Hypnotized", and "Bust It Baby." Unlike his sing-songy singles, Plies' albums mostly contain realistic material about the street life and trying to survive. His first ...read more.
He sucks for many reasons. One is that mtv watching wiggers think he's "one of the greats", another is because he has no flow, terrible lyrics, and is pretty much an R&b singer. Hes kinda the ja rule of this era.
Insane; Disgusting; Over-exaggerated Southern drawl; Awful Lyricists; Over-rated (he is easily the worst of all time)
Wrong, Plies does not suck. You've just only heard his radio songs so you judge him by those and think he sucks. - RnBLover
Okay I liked him when I was younger but not so much now that I'm older and my taste has developed. - DaWyteNight
46
Mac Miller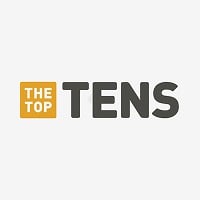 Malcolm James McCormick (January 19, 1992 – September 7, 2018), best known by his stage name Mac Miller, was an American rapper from Pittsburgh, Pennsylvania. He was also a noted record producer under the pseudonym Larry Fisherman. Miller died of an apparent drug overdose on September 7, 2018.
GO:OD AM proved that Mac Miller is a lyrical genius. He shouldn't be on this list.
Lyric genius why is he even on this list
Donald trump was his one good song. Too bad he doesn't like Donald trump anymore
Not the worst. Poser at its finest.
47 Swae Lee
48
Chanel West Coast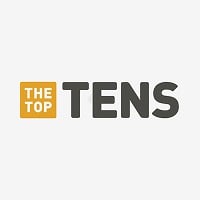 Chelsea Chanel Dudley, better known by her stage name Chanel West Coast, is an American rapper, singer, actress, model and television personality. She came to prominence for her roles in MTV's Rob Dyrdek's Fantasy Factory and Ridiculousness.
She is absolutely terrible. She has no flow, her lines are miserable, and her music is corny and unoriginal. I find it embarrassing that she is at all signed to a label and has an music put out.
Simply should never have even tried let alone get signed. This is just a joke. She needs to be number one on the worst list because that's the only place she will ever see that number. Actually maybe she will see that number again under albums sold. Again I really thought it was a joke until I heard she was signed lmao.
I can't make it through more than 7 seconds of Eat My Cookie. Simply horrid. I succeeded In finding a song worse than Stupid Hoe, though.
How dare she put herself up there with 2pac! Really? She's HORRIBLE! Keep taking your clothes off and you know what for money girl, do what you're good at!
49
50 Cent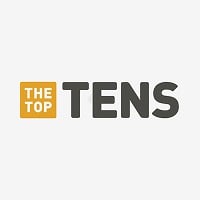 Curtis James Jackson III, better known by his stage name 50 Cent, is an American rapper, actor, entrepreneur, investor, record, film, and television producer.
Dawg 50 is a really smart rapper that destroyed someone career and had an amazing album and more. This list is The worst
Who is any idiot enough to put 50 Cent?
Great rapper don't know what you talking about
He's pretty good obie trice and rest of shady records are better - matthewwilliams2
50
Mike Jones
rap isnt sayin ur name over and over again
Very Good at least he has a Anthem and having fun with Who
The only line ever ever remember him saying is " MIKE JONES".
(Scarcasm) Gee, if only somebody can tell me his name.
PSearch List