Worst Rapper Alive
The Contenders: Page 3
41 Rich Boy
42
French Montana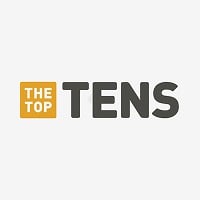 Karim Kharbouch, better known by his stage name French Montana, is an American rapper. Born in Morocco, he immigrated to the United States with his family when he was 13 years old.
Same lyrics over and over again.
His flow is horrible, but the dude got shot in the head, so that's why he sounds like that. - DaWyteNight
Do I really have to explain.
Claims all credit for unforgettable yet the hook by swae lee is the only good part
V 1 Comment
43
Plies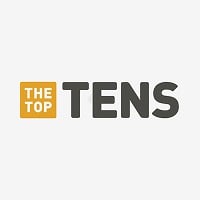 Algernod Lanier Washington, better known by his stage name Plies, is an American rapper. He is known for his singles such as "Shawty", "Hypnotized", and "Bust It Baby." Unlike his sing-songy singles, Plies' albums mostly contain realistic material about the street life and trying to survive. His first ...read more.
He sucks for many reasons. One is that mtv watching wiggers think he's "one of the greats", another is because he has no flow, terrible lyrics, and is pretty much an R&b singer. Hes kinda the ja rule of this era.
Insane; Disgusting; Over-exaggerated Southern drawl; Awful Lyricists; Over-rated (he is easily the worst of all time)
Wrong, Plies does not suck. You've just only heard his radio songs so you judge him by those and think he sucks. - RnBLover
Sex is not all he raps about actually. He has meaningful songs too.

How come it's alright for biggie? All he rapped about was sex, money and cars but he gets a pass for some reason? And it's not okay for Plies? Hypocrisy. - DaWyteNight
V 2 Comments
44
Mac Miller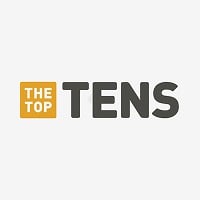 Malcolm James McCormick, best known by his stage name Mac Miller, is an American rapper from Pittsburgh, Pennsylvania.
GO:OD AM proved that Mac Miller is a lyrical genius. He shouldn't be on this list.
Lyric genius why is he even on this list
Donald trump was his one good song. Too bad he doesn't like Donald trump anymore
Not the worst. Poser at its finest.
V 2 Comments
45
Ja Rule
How the hell is he not #1? You can't f*** with 2 of the best rappers alive (eminem and dr. Dre) as well as get involved with 50 cent, who is bad, but still a million times better than ra jrule. Check out "loose change" by ja rule and you'll see why.
It's Murda! Really dude shut up 50 is 100x better than your ass
Wanna know what he sounds like? Just watch cookie monster on seasame street. Cookie monster, would rap better anyway. They should make a movie called "cookie mile" where cookie monster is upset that ja rule sounds so much like him so he kicks ja rules dumb ass in a rap battle. Cookie monster dies of an anyurism after winning since ja rule ja sucks so much.
50 cent is better than ja rule ja rule sucks
V 4 Comments
46
Flo Rida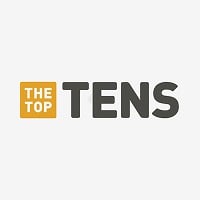 Tramar Lacel Dillard, better known by his stage name Flo Rida is an American hip hop recording artist from Carol City, Florida.
I have always loved Flo Rida. He's not a great lyricist or anything like that, but that isn't Flo Rida's thing. And he actually has meaningful songs, he doesn't always just rap about partying. - DaWyteNight
What the. Alright he is not british so not that epic though he can rap fast
His lyrics are whack. His songs can be catchy but mostly they're whack.
47
Kendrick Lamar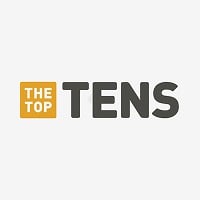 Should not be on this list
He is the best rapper since Jay Z he is lyrical he tells stories and he has flow
Hate this Donald Duck sounding loser with a passion. - DaWyteNight
He's last name is duckworth
V 6 Comments
48
Chanel West Coast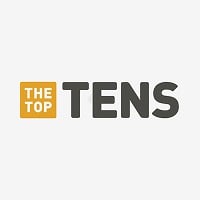 Chelsea Chanel Dudley, better known by her stage name Chanel West Coast, is an American rapper, singer, actress, model and television personality. She came to prominence for her roles in MTV's Rob Dyrdek's Fantasy Factory and Ridiculousness.
She is absolutely terrible. She has no flow, her lines are miserable, and her music is corny and unoriginal. I find it embarrassing that she is at all signed to a label and has an music put out.
Simply should never have even tried let alone get signed. This is just a joke. She needs to be number one on the worst list because that's the only place she will ever see that number. Actually maybe she will see that number again under albums sold. Again I really thought it was a joke until I heard she was signed lmao.
I can't make it through more than 7 seconds of Eat My Cookie. Simply horrid. I succeeded In finding a song worse than Stupid Hoe, though.
Absolutely trash
V 18 Comments
49 Swae Lee
50
21 Savage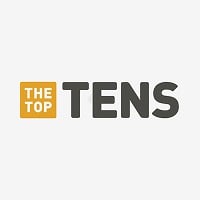 Shayaa Bin Abraham-Joseph, known professionally as 21 Savage, is an American hip hop recording artist from Atlanta, Georgia.
Absolutely zero flow, boring generic overused lyrics that are in every rap song, zero personality or replay value. - DaWyteNight
51
Lil' Kim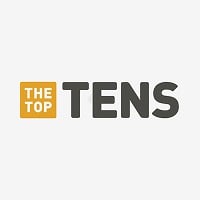 Kimberly Denise Jones, known by her stage name Lil' Kim, is an American rapper, songwriter, record producer, model, and actress.
Lil Kim goes a little overboard sometimes and get's a little nasty. She always has beef with Nicki Minaj, or Lil Mama and they all suck. She loves to flash almost all her body on posters, magazine's, or red carpet. She copied Nicki Minaj's " Pink Friday" album but called hers " Black Friday". She also look's like Nicki Minaj with the barbie doll look. Please people we already one Nicki Minaj and that's bad enough. Now when it comes to. Lil Kim and Lil Mama, they just can't stand each other's gut's. They are always
Constantley going at each other. Always arguing about " I'm better, no I'm better", junk like that. When everybody's knows they all equally suck.
Stick to posing with ya legs spread
Lil Kim sucks she should be number 1
V 1 Comment
52
Big Sean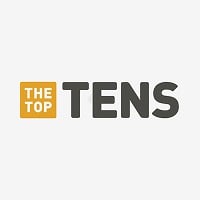 Sean Michael Leonard Anderson, known professionally as Big Sean, is an American hip hop recording artist from Detroit, Michigan.
Here is the thing about Big Sean that most people really don't get, he's actually a good rapper and has some good songs. Personally I think his overatednessby continually associating himself with trash like Drake and Lil Wayne his talent has been overlooked and people just view him as another terrible mainstream rapper when really that's not the case. If you listen to a few of his songs you can hear that he actually has a pretty good flow and he even raps about some deep stuff to like his song "All figured out." Whoever wrote this list really needs to do some better research because there quite a few rappers who don't belong on this list especially Eminem, luda, and Big Sean
Big sean is dope dude
Garbage, no talent
Trash can
V 1 Comment
53
Honey Singh
He really sucks he don't rap he rapes the song, most overrated artist I have ever seen
He call himself a rapper? He doesn't even know how to sing. He doesn't even have any words to sing.
Worse! Disgusting! Raps only about girls
Worst! Disgusting! Raps only about girls, alcohol, party, liquor, hangovers
V 2 Comments
54
Tyler, the Creator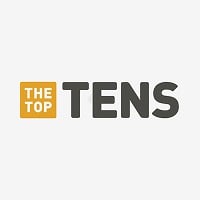 Tyler Gregory Okonma (born March 6, 1991), better known by his stage name Tyler, The Creator, is an American rapper, record producer, and music video director.
He's retarded makes dumb voices and does stupid for attention - matthewwilliams2
He fits on this list as well as Em does: absolutely not
Should not be on here
Poop
V 1 Comment
55
Iggy Azalea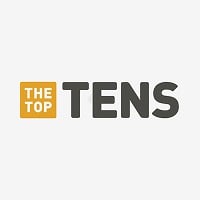 Amethyst Amelia Kelly, known professionally as Iggy Azalea, is an Australian rapper, singer, songwriter, and model.
The only reason iggy azalea became big was because of middle class white suburban girls. They either saw her as a role model because she was one of them, or they thought this would make them more popular with black kids. Oh, and men like her because of her fat ass. But really, she is trash. She deserves to be number2, right behind Lil Wayne. Lil Wayne is the worst rapper of all time, but iggy azalea is a close second. A very close second. 84 is too low of a rank
Almost as bad as Nicki Minaj, Don't understand why they gave her a record deal shes from Australia and prostituted in Miami and learned how to rap allegedly then got signed by TI total garbage fake story and TI mos definitely lost all respect 3 albums back.
Her voice is annoying like shes trying to hard to sound black
Al Jolson rehash fully engaged in the "Mammy" shtick. Posts the most inappropriate comments regarding black people on her Twitter (which is ironic as she profits/plagiarises from their culture).
V 1 Comment
56 Lil Herb
57
Master P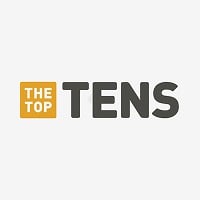 Just retarded ah ahh by far the worse rapper ever no talent no skill just a disgrace I mean his son is a better rapper then him.
He is a genius and a legend don't talk crap UGH!
58
YG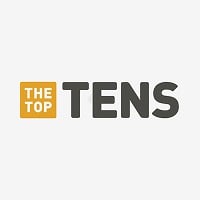 V 2 Comments
59
Bobby Shmurda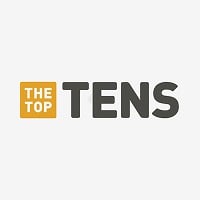 Ackquille Jean Pollard, known professionally as Bobby Shmurda, is an American rapper and songwriter from Brooklyn, New York.
He's in jail now! We won't be seeing anymore of this guy!
He had a career ahead of him!
60
Macklemore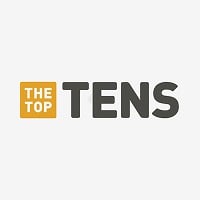 Ben Haggerty, known by his stage name Macklemore and formerly Professor Macklemore, is an American singer and songwriter from Seattle, Washington.
HE IS LAME. LAME LYRICS, HE CAN FLOW A LIL BIT... BUT COME ON, IF HE DIDN'T PANDER TO THE GAYS HE WOULDN'T HAVE BLOWN UP.
I really shouldn't have to explain, but I will for those of you who haven't heard him. Macklemore is by far the worst. He has a weak flow, and his lyrics are crap. He only got famous off of thrift shop, which is a crappy song with crappy lyrics, but then again people seem to be easily brainwashed by dumb songs (What does the fox say, Gangnam Style, Blurred Lines, etc. ) Such a terrible lyricist. I have nothing against gay people, but there's no doubt that the only reason he blew up was because of his song Same Love, which also wasn't very fair, and kind of biased and rude towards Christians. Either way, if he didn't have the song same love, he would have been a one hit wonder. - dragonfly99
SO GAY! Honestly, when I think of retarded, dumbass, or stupid, all I can think of is Mackelmore. His lyrics make me want to bang my head against the wall until I bleed to death. He tries to be "real" and thinks he raps about "real stuff" but there's a reason good rappers haven't rapped about things he raps about. IT doesn't BELONG IN RAPS. It belongs in the garbage, and Mackelmore belongs in a grave, along with his music
He SUCCKKKS - matthewwilliams2
PSearch List
Recommended Lists
Related Lists
Top Ten Reasons Why Eminem Is the Best Rapper Alive
Things You Can Be Doing Instead of Looking at the List of the Top 10 Reasons Why Lil Wayne Is the Best Rapper Alive

Top Ten Hottest Women Alive
Best Chance the Rapper Songs
List Stats
4,000 votes
141 listings
10 years, 72 days old

Top Remixes (33)

1. Pitbull
2. Lil Chuckee
3. Soulja Boy
atau

1. Young Thug
2. Lil Mister
3. Kreayshawn
tibikeee

1. Soulja Boy
2. Lil Wayne
3. Nicki Minaj
RexT
View All 33
Posts
Error Reporting
See a factual error in these listings? Report it
here
.