Worst Rapper Alive
The Contenders: Page 3
41
Big Sean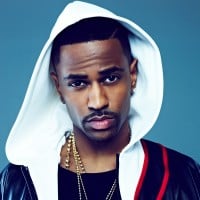 Sean Michael Leonard Anderson, known professionally as Big Sean, is an American hip hop recording artist from Detroit, Michigan.
Here is the thing about Big Sean that most people really don't get, he's actually a good rapper and has some good songs. Personally I think his overatednessby continually associating himself with trash like Drake and Lil Wayne his talent has been overlooked and people just view him as another terrible mainstream rapper when really that's not the case. If you listen to a few of his songs you can hear that he actually has a pretty good flow and he even raps about some deep stuff to like his song "All figured out." Whoever wrote this list really needs to do some better research because there quite a few rappers who don't belong on this list especially Eminem, luda, and Big Sean
Can't even do a simple rthmical sentance and I know that rapping doesn't NEED ryming but still laugh out loud... All this jack talks about is pointless things and don't even half make sense.
V 3 Comments
42
Lil' Kim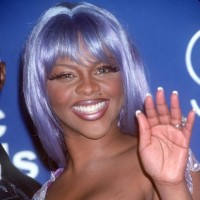 Kimberly Denise Jones, known by her stage name Lil' Kim, is an American rapper, songwriter, record producer, model, and actress.
Lil Kim goes a little overboard sometimes and get's a little nasty. She always has beef with Nicki Minaj, or Lil Mama and they all suck. She loves to flash almost all her body on posters, magazine's, or red carpet. She copied Nicki Minaj's " Pink Friday" album but called hers " Black Friday". She also look's like Nicki Minaj with the barbie doll look. Please people we already one Nicki Minaj and that's bad enough. Now when it comes to. Lil Kim and Lil Mama, they just can't stand each other's gut's. They are always
Constantley going at each other. Always arguing about " I'm better, no I'm better", junk like that. When everybody's knows they all equally suck.
Stick to posing with ya legs spread
Lil Kim sucks she should be number 1
V 1 Comment
43
Honey Singh
He really sucks he don't rap he rapes the song, most overrated artist I have ever seen
He call himself a rapper? He doesn't even know how to sing. He doesn't even have any words to sing.
Worse! Disgusting! Raps only about girls
Worst! Disgusting! Raps only about girls, alcohol, party, liquor, hangovers
V 2 Comments
44
Tyler, the Creator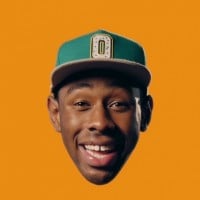 He's retarded makes dumb voices and does stupid for attention - matthewwilliams2
He fits on this list as well as Em does: absolutely not
V 3 Comments
45
Young Thug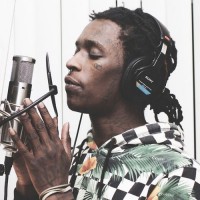 Jeffrey Lamar Williams, better known by his stage name Young Thug, is an American rapper from Atlanta, Georgia. He became known for his commercial debut single "Stoner." Notable Albums/Mixtapes: Barter 6, Slime Season, Slime Season 2, I'm Up, Slime Season 3
How the bell isn't Young Thug #1 on this? Young Thug should be #1, rich homie Quan should be #2, and Future should be #3. Lifestyle by ITSELF should be enough to put this at #1. He is beyond words. Future needs to be up at the top because future doesn't know how to make autotune sound good and thinks just talking and mumbling while auto tuned will make him T-Pain
Honestly, can anyone say anything good about the guy?
People think this idiot is deep... yes people think that YOUNG THUG is deep. Like what people?
V 4 Comments
46 Lil Herb
47
Master P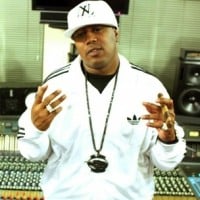 Just retarded ah ahh by far the worse rapper ever no talent no skill just a disgrace I mean his son is a better rapper then him.
He is a genius and a legend don't talk crap UGH!
48
B.o.B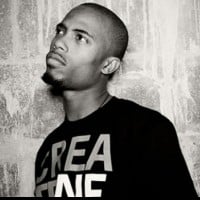 Bobby Ray Simmons, Jr., better known by his stage name B.o.B, is an American recording artist and music producer from Decatur, Georgia.
Be ashamed of yourself, stupid guy who put this here
Cause he can't rap and he thinks he's the best at it though, that's why everyone hates on soulja boy, dumbass
49
Flo Rida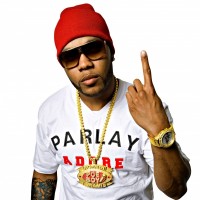 Tramar Lacel Dillard, better known by his stage name Flo Rida is an American hip hop recording artist from Carol City, Florida.
What the. Alright he is not british so not that epic though he can rap fast
His lyrics are whack. His songs can be catchy but mostly they're whack.
50
Macklemore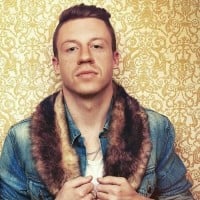 Ben Haggerty, known by his stage name Macklemore and formerly Professor Macklemore, is an American singer and songwriter from Seattle, Washington.
HE IS LAME. LAME LYRICS, HE CAN FLOW A LIL BIT... BUT COME ON, IF HE DIDN'T PANDER TO THE GAYS HE WOULDN'T HAVE BLOWN UP.
V 3 Comments
51
Bobby Shmurda
He's in jail now! We won't be seeing anymore of this guy!
V 1 Comment
52
MattyBraps
He doesn't even rap! He just makes male versions of crappy pop songs Hip Hop is dead!
He sucks and should be on the top of the list sucking his blonde hair
Just like kid's bop. Takes food song's and just Jesse them up with his remixes.
V 2 Comments
53
YG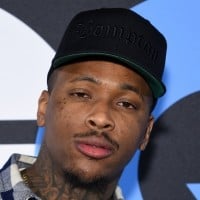 V 2 Comments
54 Lil Mister
55
DMX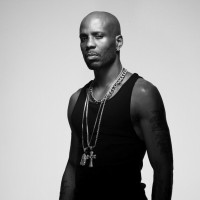 How the hell did you even consider putting him on this list he's one of the best rappers still alive jeez
He's really good not the very best but doesn't need to be on this list - matthewwilliams2
Why you put DMX & Eminem and other great rappers like them on this list? How you thinking? How you hearing hip hop? How you can put this great rappers on this list? Hoow?
V 1 Comment
56
Silk the Shocker
Worst flow on earth combined with bad lyrics - how the hell is he below Eminem, DMX and Rick Ross? And what retard but Jay-Z and Kanye West?
57 Hell Rell
58
Jim Jones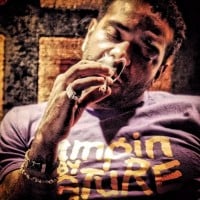 Isn't Jim Jones the guy who killed off his cult of 900 people in Guyana?
Yeah he's lame you ain't ballin stop it
V 2 Comments
59
Timbaland
This guy sounds like a robot who is coughing,
60
Rich Homie Quan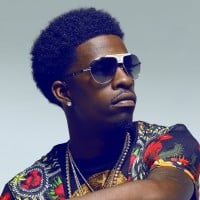 Dequantes Devontay Lamar, better known by his stage name Rich Homie Quan, is an American rapper and singer from Atlanta, Georgia.
Rich homie quan is good take him off the list
V 3 Comments
PSearch List
Recommended Lists
Related Lists
Top 10 Reasons Why Lil' Wayne Is the Best Rapper Alive
Top Ten Reasons Why Eminem Is the Best Rapper Alive
Things You Can Be Doing Instead of Looking at the List of the Top 10 Reasons Why Lil Wayne Is the Best Rapper Alive

Top Ten Hottest Women Alive

Most Powerful Female Voice Alive
List StatsUpdated 19 Feb 2017
4,000 votes
121 listings
9 years, 106 days old

Top Remixes (27)

1. Lil Wayne
2. Tyler, the Creator
3. Nicki Minaj
StepUp

1. Soulja Boy
2. Rick Ross
3. Pitbull
Mumbizz01
1. Lil Wayne
2. Lil Chuckee
3. Trey Songz
Realcity514
View All 27
Posts
Error Reporting
See a factual error in these listings? Report it
here
.