Top 10 Worst Rappers of All-time
The Contenders: Page 5
81
Meek Mill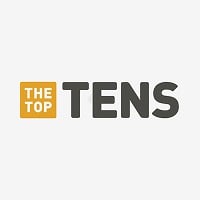 Robert Rihmeek Williams, better known by his stage name, Meek Mill, is an American hip hop recording artist.
Stupid mainstream. Brainwashing young black teenagers.
All his songs sound the same smfh
He made a song with Rick Ross called Tupac Back
How is this below Kendrick,Pac and B.I.G
V 3 Comments
82
Bizarre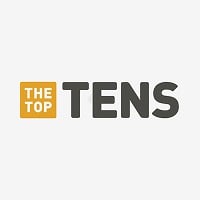 Rufus Arthur Johnson, better known by his stage name Bizarre, is an American rapper, best known for his work with the Detroit-based hip hop group D12.
He had only one funny song, and that was Fat Boy. Everything else he made/featured in is unfunny. In songs he is featured in/D12 songs, his voice is monotonous and what he talks about usually has nothing to do with the song.
What?! Another member of D12 considered the worst?! This list kinda pisses me off. -____-
Whoops...taking OUT all the things that made them clever and witty then there ya go he is not a good rapper case closed
This is the only member on d12 I don't like, there are so many d12 songs that I love and they get ruined by one of bizzares terrible parts. - Totalbeasto001
V 2 Comments
83
Migos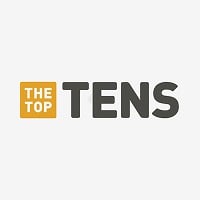 Migos are just trash. Listen to "Versace", "Fight Night", and "Hannah Montana" and you'll see what I mean.
This rap group is criminally underrated. Their lyrics may be a little dumb, but their flow is on pe of the best. A lot of the rappers you listen too today stole their flow from Migos, like drake for example. Some of your favourite rappers rap like Migos.
How are these guys not No. 1? Versace is the dumbest excuse of a song I've heard in my life.
Snoop Dogg sums up their flow the best. "Boogity boogity boogity boogity haha ha haha Hubbada Bubbada." There you go, you just listened to every Migos song ever.
V 14 Comments
84
Big Sean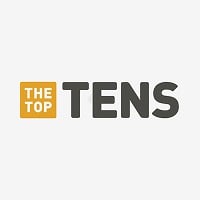 Sean Michael Leonard Anderson, known professionally as Big Sean, is an American hip hop recording artist from Detroit, Michigan.
That fool thinks he gets women just because he has money. MAN PLEASE!
His lyrics are weak and has repetitive words like "ass" by 15 times in one song.
AWFUL rapper. His flow is very lazy, and his lyrics are just terrible. Go hear "Dance (A$$)" and "Open Wide" to see how awful he is.
He gets out-rapped on his own songs by featured artists. just a wannabe in reality he only got any fame for being featured himself on some popstars songs
This guy should bounce back as far away as possible
V 16 Comments
85
DJ Khaled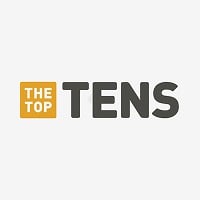 Khaled Mohamed Khaled, known professionally as DJ Khaled, is an American record producer, radio personality, DJ and record label executive.
All he does is lose lose lose no matter
He doesn't even rap! He just produces
DJ Khaled shouldn't even be considered a rapper. All he does is shout during songs and I don't think he has ever had a solo album let alone song and if he continues to put on weight, he could become the next Rick Ross.
I'm all the way up!
V 23 Comments
86
Sean Paul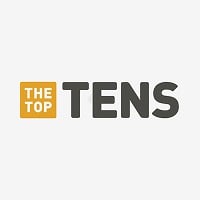 Sean Paul Ryan Francis Henriques is a Jamaican rapper, singer, songwriter, record producer, and actor.
This Sean Paul is not a rapper, he sucks, all he brags about is girls, plus his songs are sexist - 2305
Can't understand a word this dude is saying especially in his song " temperature".
Sean Paul isn't rap, he's raggae
Shaun paul the sht
87
Big L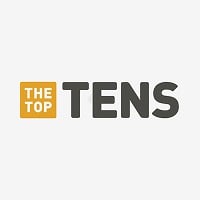 Lamont Coleman (May 30, 1974 – February 15, 1999), best known by his stage name Big L, was an American hip hop recording artist, born and raised in Harlem, New York City, New York. Coleman embarked on his career in rapping, with the hip hop trio, Three the Hard Way. His first notable appearance came ...read more.
Big l is the best rapper ever why the $&@! Is he on this list
Why would anyone think big l was a bad rapper?! His flow and ryming skills were no are incredible. Once he starts no one can stop! Whoever put him on this list is an idiot
Yeah why is he on this list, he's dead
This List Big L Is One Of The Best rappers Of All time Is Like Saying that 2pac & Biggie are wack & Lil Wayne & Rick Ross Are Genius Outta Here!

- the Critik
V 5 Comments
89
Ilovemakonnen
He is a good rapper but terrible singer
He's pretty good not gonna lie, well on my opinion
Tuesday was an abomination, I'm glad he faded to obscurity
An example of why Vine is ruining hip hop
90
Becky G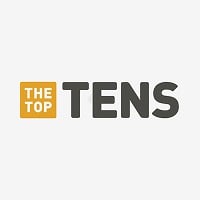 Rebbeca Marie Gomez, better known by her stage name Becky G, is an American singer, songwriter, rapper, and actress.
She says she a rapper but I don't see it
She's annoying to be honest..
She's very very annoying and I don't really like her.
I like "Shower", but I don't know otherwise...
V 4 Comments
91 Boondox
92
Aesop Rock
He's been named the most lyrically talented and diverse rappers of all time. I'm personally not of fan of him but he would reck an rapper on this list in a rap battle
Are you serious? Analyze his lyrics and you get why he should not be here.
This is a joke right would destroy 90% of 'rappers' above him
This turd is horrible. should be in top 10. - SelfDestruct
93
Nick Cannon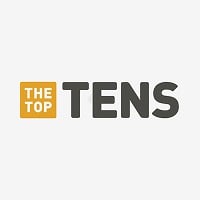 Nicholas Scott "Nick" Cannon is an American rapper, actor, comedian, entrepreneur, record producer, radio and television personality.
He needs to leave the music to Mariah
Worst rapper I had someone ask me whose nick cannon and I said exactly you don't need to know its nick cannon
Hmm I wonder why all the failed rappers end up making flop horror movies or worst laugh out loud end up in flop movies like the fast and the furious.
Got famous from AGT - Ducks661
V 9 Comments
94
Crunchy Black
Arguably the worst rapper/lyricist in the history of the rap game.
95
Young Berg
Dear lord do I really gotta explain.
96
Lil Boosie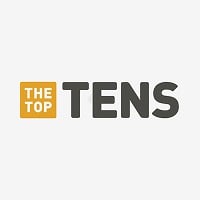 Torrence Hatch, born November 14, 1982, is an American rapper from Baton Rouge, Louisiana. He released his first independent album 'Youngest of the Camp' in 2000, followed by "For My Thugs" in 2002. He released two collaboration albums with Webbie, Ghetto Stories in 2003 and Gangsta Musik in 2004. In ...read more.
Boosie is a nig who sat in jail for stealing watermelon from his local kfc
He sucks!
97
OJ Da Juiceman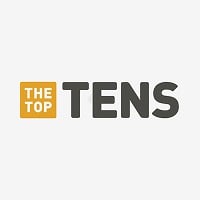 Can't rap to save his life. Got booed off the stage. Come on my two year old bro can rap better than that. Who ever signed him needs to stop smoking.
Amazing lyricist, so better than stupid dead Tupac and closet homosexual Eminem
98
Slug
Is this a joke Slug is literally the freestyle with Eyedea
99
Hurricane Chris
Another " one hit wonder". Was only popular for that " a bay bay" song back in 2006. He had little 7 year old's on the playground singing it.
I think Hurricane Chris finally heard himself rap for once and decided to go into hiding.
100
Fetty Wap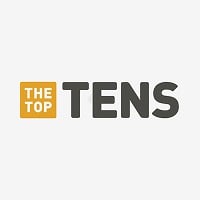 Willie Maxwell II, better known by his stage name Fetty Wap, is an American hip hop recording artist from Paterson, New Jersey.
He should be number 1, at least Lil Wayne actually raps, this guy sounds like he is crying and his songs suck. Even I could rap better. He is a big disgrace to real hip hop.
Get this guy in the top 10 right now He is a god awful rapper and his lyrics suck ass
Come on, this guy is good. Let's make a Young Thug comparison. While they both have similar voices, Fetty Wap is more self-aware, more controlled, easier to understand, more understandable, more charismatic, and funner. - WonkeyDude98
EYE see what you mean. - AdamDestructorJr.
V 20 Comments
PSearch List
Recommended Lists
Related Lists

Best Rappers of All Time

Best Persian Rappers of All Time

Most Overrated Rappers of All Time

Most Lyrical Rappers of All Time

Top 10 Most Inspirational Rappers of All Time
List Stats
12,000 votes
401 listings
7 years, 29 days old

Top Remixes (117)

1. Tyga
2. Chief Keef
3. IceJJFish

AlphaQ

1. Lil B
2. Soulja Boy Tell Em
3. Ca$h Out

AIRMAX90

1. Lil Wayne
2. 2 Chainz
3. Nicki Minaj

eminemfan777
View All 117
Posts
Error Reporting
See a factual error in these listings? Report it
here
.