Worst Rock Bands of All Time
1
Nickelback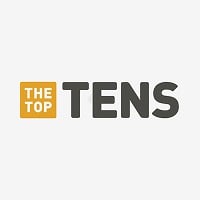 Nickelback is a Canadian rock band formed in 1995 in Hanna, Alberta, Canada. The band is composed of guitarist and lead vocalist Chad Kroeger, guitarist, keyboardist and backing vocalist Ryan Peake, bassist Mike Kroeger, and drummer Daniel Adair.
Jonas Bros. Is not rock. But they suck nevertheless.
WHY IS RADIOHEAD IN THIS LIST?!?! Same with Nirvana, U2, Blink-182, The Beatles, etc.
Envious much?
Oh yeah, Nickelback sucks. If you see "Nickelback" and "innovative" in the same sentence, the words "is the opposite of" is between them, maybe some variation of words. 10 years of singles all sound the same.


I agree with Johnny_likes_rock. Blink-182 and Radiohead is good. How are they bad? - KingSlayer93316
Nickelback is the punchline of music. Everything about them is a joke. They try so so hard to try to be cool and that is why they immediately fail.

That being said, why are good bands like blink-182, rolling stones, queen, mumford & sons, pink floyd, and such on this list?
I don't even know why I'm bothering with this top-ten website (this site sucks, reason being it's just a popularity contest) but I'm bored. Anyway, Nickelback sucks, their song Rockstar is probably the worst song I've heard (in it's entirety, I tried listening to that Brokencyde song but I turned it off) they only play power chords in their songs and when they finally tried a guitar solo (after 5 albums) it sounded horrible. Really horrible, like a kid trying to to play an 80's hair metal solo and failing, like a bunch of random notes strung together without any sense for melody or harmony. Moving on, Chad Kroeger is a awful lyricist. Want proof? How about an excerpt from their best known song how you remind me?

"Despite words in my head
Scream "Are we having fun yet? "

First off, words usually don't scream, words are screamed, voices scream.

The second line sounds awful because he tries to 8 syllables in a meter that is meant for 5, also fun was ...more
If it sounds awful try changing your guitar's tuning, they could probably be using a different tuning
Not worth thinking about - they are the #1 worst - and I am Canadian
2
Jonas Brothers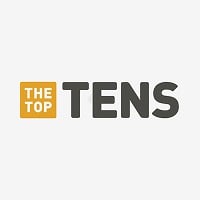 The Jonas Brothers are an American pop rock band. Formed in 2005, they gained popularity from their appearances on the Disney Channel television network.
Laugh out loud, it's a known FACT that CLASSIC rock/metal listeners HATE Punk Rock/Pop Punk etc and pretty much any new generation band which is why they're voting for them. Jonas Brothers is who WE should ALL be voting for, not good bands like Fall Out Boy who worked very hard to get where they did, Jonas Brothers made it through Disney and don't even WRITE their own stuff. Fall Out Boy are a talented band with great lyrics, awesome guitar play and drumming. This band (? ) is pure crap.
I don't think that you realize that this band is not punk rock. This band is not even pop punk (which is understandably hated), Actual punk, Dead Kennedys, Black Flag, Bad Religion.. That's punk rock, not this pop group. - longlostdogofit
This is the most f'd up list on this website. First of all, none of the negative lists are great, but this tops the list. Yes, it does list most of the bands that are horrid, but half of these items should not be on here. Moreover, many of these bands are also listed on the counterpart of this list ("Best Rock Bands of all Time"). For example, Metallica, who should not be on this list and anyone with any musical understanding and knowledge would agree, are listed at #15 of the worst rock bands, whereas on the greatest rock bands they are #3. Where is the sense in that? But this list is mostly derived from the meaningless opinions of the imbecilic music listener who thinks they know what they are talking about, but when in reality, they are deluding themselves into ideas of false music realizations. These people should be prohibited from being able to express their opinions to a global audience.
To the following bands, I apologize for your presence on this list (only naming a ...more
Jonas brothers play instruments and they can sing but that doesn't mean they're pop rock. They are mostly popular because of their looks and all their songs that they don't write are pretty much about the same thing... The lyrics don't promote anything that would ever help listeners in any way. Also, other people are right, they didn't even work to get where they are, they got famous through Disney and they are so lucky to be so flexible with their career because of this, do they realize that? I don't think so.

"High heels, red dress, all by yourself, gotta catch my breath"-a line from one of their songs.
Okay, I don't even get why some people say they are rock. I hate the Jonas Brothers... Also I don't get One Direction can even be considered as rock. I can't even believe bands like Fall Out Boy, Blink 182, Black Veil Brides, 30 Seconds to Mars, Nirvana, U2, Radiohead, and Coldplay can even be on this list though. They all are awesome. Fall Out Boy is seriously one of my favorite bands ever. But Jonas Brothers should obviously be number one on this... - Lissie19999
3
Black Veil Brides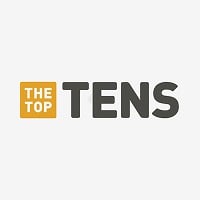 Black Veil Brides is an American rock band currently consisting of Andy Biersack (vocals), Jinxx (guitar), Jake Pitts (guitar), Christian Coma (drums) and Ashley Purdy (bass), that formed in 2006 in Ohio. ...read more.
Black Veil Brides does not promote suicide, they don't at all. They are a wonderful band. If you don't like them, at least respect them.
THESE ARE QUOTES FROM THEM..
"You're not alone, we'll brave this storm. And face today"-Carolyn
"Never give in, never back down. When your life feels lost, fight against all odds"-Never Give In
"Suicide isn't cowardly. I'll tell you what is cowardly;treating people so badly that they want to end their lives. "-Ashley Purdy
"Dear suicidal teens,
Suicide is a permanent solution to a temporary problem. Sincerely,
You have so much to look forward to in life. "~Ashley Purdy
BVB is an inspirational, wonderful, great band. You just can't realize it.
They save lives. Their lyrics are meaningful. Suicidal people have been saved by their music all over. Bullied kids have something that can bring them joy, their music and lyrics. Self harmers of people that use to have been helped, by their music and lyrics. Now stop following those ...more
They can be as great of people as they want, but if they can't write decent music, then they can't. Personality doesn't transfer into your music.
I try to accept all types of music, but I just couldn't do that with this band. When I first saw them on a poster at hot topic, I honestly thought they were girls. Plus the name threw me off. When I found out otherwise, It didn't really bother me... Just a little. What did it was when I heard one of their songs for the first time. I'm pretty sure it was called fallen angels or something. The lyrics were way to repetitive and didn't mean much of anything. The creativity wasn't there and it wasn't original.

Another thing, this list is so not accurate. For example, 30 Seconds to Mars is on this list, but at the same time its number 7 on the best rock bands of all time list. So if you're mad that your favorite band is on this list, take it lightly.
I really don't care about their image or whatever like everyone else here. I'm going to talk about their music. It's pretty generic. Like the Nickelback of metal. I cannot distinguish one song from another which is a problem when the band and many of their fans claim that they are creative. There's nothing creative about cramming as many cliches as you possibly can into a song. Then adding in a boring riff doesn't make it any better. Categorizing them as emo doesn't make any sense since emo music is usually much more creative and has much more interesting lyrics. I can't help but feel that people judge them way too much on how they look and don't even look into the flaws that lie within their actual music. So in conclusion I think that they are boring, not emo, but boring.
This band sucks including all the other listed band on here. All of these rock bands sings about suicidal and depressive songs. Constantly addressing suicide is only further promoting it. All they sing about is self conscious and loneliness which is quite depressive also further pushing self conscious people to fall into more depression. Their songs strongly sings about rebels and riot. The song 'fallen angel' sings about satan disciple which obviously no one wants to be or for some actually want to be. The lead guy also wear inverted cross tattoo representing anti christ and proudly pledging his allegiance to satan. These people are really good at writing lyrics and write songs which relates to you and after that its all brainwashing from there. Good luck guys
4
Creed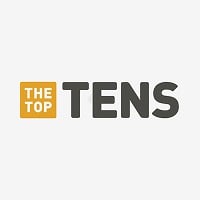 Creed was an American rock band, formed in 1993 in Tallahassee, Florida. The band's best-known line-up consisted of lead vocalist Scott Stapp, guitarist and vocalist Mark Tremonti, bassist Brian Marshall, and drummer Scott Phillips.
Radiohead, Nirvana, U2, metallica, coldplay, Black sabbath, pink floyd, The rolling stones! The people who put these bands on here know nothing about music at all, don't you people get that it it is good to make up new sounds and be creative. These are some of the most influential and innovative bands of all time! Just because they are not your crappy justin beiber does not mean they suck
To be honest, they're not that bad. I just can't stand the crimes and law troubles Scott Stapp has got himself into over the years. And appearing drunk on game shows.
Creed never was and I fear never will be innovative just like nickelback the hypocritical fools
Hey guys! I'm sure scott stapp is just an insecure guy. he didn't mean to do all of that stuff on purpose.
5
Limp Bizkit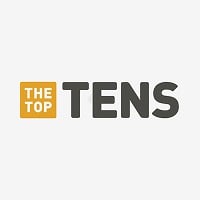 Limp Bizkit is an American nu metal band from Jacksonville, Florida, formed in 1994. Their lineup consists of Fred Durst, Sam Rivers, John Otto, and Wes Borland.
I really like Nu-Metal. From Deftones to Linkin Park, I haven't found a single Nu-Metal band I couldn't rock out to, well that is except for most of Limp Bizkit. If you can believe it, they actually made at least one good album, there debut album "Three Dollar Bill, Y'all$". From the intro song to the very end, each song felt louder and louder, and I enjoyed it a lot. The problem is just 2 years later they had a drastic decrease in quality with the album "Significant Other". No more screaming, no more good riffs, no more good rapping. It just sounded like an angry white rapper surrounded by metal music in the background, and if you could believe it, they got worse with there next album "Chocolate Starfish and Hot Dog Flavored Water" which I consider the absolute worst album ever... Worse then any thing Nickleback could ever put out at their worst. It is just over 75 minutes of some of the worst songs you can possibly find. As for "Results May Vary" and "Gold Cobra" they sounded ...more
The other band members are talented, but especially people hates Fred Durst and the combination of rap and metal. - 05yusuf09
Limp Bizkit... Just, why? Why does a band like this exist? Is their existence proof that God doesn't exist? Or maybe their existence is proof that Satan does exist? How can a band like this become popular and sell millions of records worldwide? How can a group that names an album Three Dollar Bill, Yall$ become famous and successful? How can a band name an album Chocolate Starfish and the Hot Dog Flavored Water and get it to debut at no. 1 on the albums charts? For Christ's sake, how can a band named LIMP BIZKIT (! ) become world famous?! How can a band consisting of an immature tool who thinks he's black and wear a backwards red baseball hat and a guitarist who dresses up in ridiculous and unbelievably stupid outfits sell millions of copies? How can a band make terrible, meaningless rap rock songs about absolutely nothing, and pass it off as heavy metal music? How could we, as human beings, allow this to happen? How could we, as human beings, allow a group of wannabe rappers who have ...more
This band should get a lot more hate. The only even slightly positive thing I can say about this god awful band is that Wes Borland is a decent guitarist, not good just decent. The lyrics are awful such as "I did it for the Nookie now you can have a cookie" What? And also they are rap rock If you are serious about being a rock band you don't rap or at least don't have the worst rapper ever and that's what they have in Fred Durst. I Hate Fred Durst, I hate all of Limp Bizkit they in my opinion are the worst band ever. And don't get me wrong I also really hate Nickelback, and Creed but to me Limp Bizkit sucks more than ever. And also why are amazing bands like Pink Floyd, Metallica, The Rolling Stones, The Beatles, Queen above this terrible, terrible band.
I like some of their songs and they are an okay band in my opinion, it's just I can't stand the main singer Fred Durst's obnoxious and unpleasant voice - UltraLunalaX
6
Asking Alexandria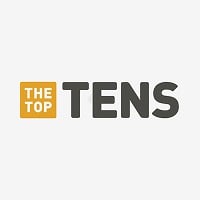 Asking Alexandria are an English metalcore band from York, North Yorkshire formed initially in 2008 by lead guitarist Ben Bruce along with former lead singer Danny Worsnop, bassist Joe Lancaster, keyboardist and synth player Ryan Binns, and current members drummer James Cassells and rhythm guitarist ...read more.
Stupid name, awful music, terrible lifestyle. I just love how they sold out before anyone ever hear of them. I wish more people would listen to real Rock & Heavy Metal than this noise pollution.
There goes screamo, then there goes pop, then scream again. Almost like every songs of them have the same lyrics like "OH MY GOD! ", songs like, "A Prophecy" and "The Final Episode". Really, they have no talents in song writing.
Absolutely awful basically straight plagiarism of The Devil Wears Prada plagues but worse with techno bits, when did this become post hardcore I thought that was bands like Thursday and At the Drive in
Sucks! My friend likes them I don't know why.
7
Blood on the Dance Floor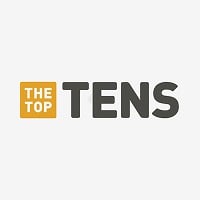 Blood on the Dance Floor is an American scene duo currently consisting of Dahvie Vanity and Fallon Vendetta that formed in 2006. Former members include Jayy von Monroe (2009-2016) and Garrett Ecstasy (2009). All of them provided vocals to the project. ...read more.
Blood on the Dance Floor is the reason Hot Topic is still in business, while at the same time given a bad reputation. Blood on the Dance Floor is the reason D-list celebrities can find themselves allowed to break the damn law.
Blood on the Dance Floor is the reason suicidal teenagers find themselves turning to the "trendy emo" lifestyle.
Blood on the Dance Floor is the reason dull and crass phantasm are gussied up and sold as "unique and individual".
Blood on the Dance Floor is the reason the outlying social cliques of society are not seen as normal or sane.

Blood on the Dance Floor is a menace to society and the music industry. They are self-ruinous and, in doing so, represent those who seek to destroy any real chance of genuine talent being seen and appreciated. Their message is brutal and downright atrocious. They'll say to their fanbase, "What's the matter, boys and girls? Not feeling to good? World got you down? Well, don't use this ...more
Teenage girls are their biggest fans, and think this is cool, because their lyrics read like lines in a porno (a very bad porn movie) Their Youtube videos have comments like, "laugh out loud my dad caught me listening to this, and his jaw dropped! " That alone says everything you need to know about them.
The absolute worst band ever. Seriously, though, this guy just took every band that someone might like and put it on here. The majority of the bands listed do NOT belong here.
Absolute disgrace to rock bands. Hell, they aren't even rock! From the few songs I forced myself to listen to, this garbage excuse for music was just electronic trash with overly-sexual, drug-related and just overall disgusting lyrics. Not to mention, their lead singer (who sounds completely awful even with heaps of autotune) is a manipulative pedophile. I sincerely hope they've realized that no one cares about them anymore, and that their music takes no talent whatsoever to make and just sounds like retro video game music on crack. Absolute worst "band" I've ever heard.
8
Fall Out Boy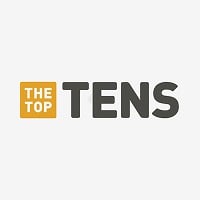 Fall Out Boy is an American pop rock band formed in Wilmette, Illinois, a suburb of Chicago, in 2001. The band consists of vocalist and guitarist Patrick Stump, bassist Pete Wentz, guitarist Joe Trohman, and drummer Andy Hurley.
To be fair they aren't even that bad, don't put them down just cause you don't like there music, it's their choice to do that. And people who fault them for being PUNK ROCK or POP/ROCK, you clearly can't see that both them names have the word 'rock' in them, stop wasting your time voting for these when the jonas brothers are so low down. - Tobzz
This list is so bad and full of hypocrisy. Everybody is like "why hate on (insert band here) for no reason" while they give no reason themselves.

And pink Floyd, queen, the rolling stones, the beatles? Some people must like the Jonas brothers.
BS on of the best bands I've ever heard. Patrick Stump, (Their lead singer), AMAZING! Go look his solo stuff up on YouTube
I don't really hate them, but they are way too hyped up. I don't find their singer very good, especially with the newer stuff (which I'm not even judging them on for the sake of my FOB-fanatic friend.) I just don't see what's so great about his voice. As for their songs, I don't feel like they're all that bad. Most are 3 to 5 out of ten for me. However, I don't see why they are so hyped up. There are MUCH better bands out there. I can't think of one reason why Fall Out Boy would stand out. Queen is one thing that I think most Fall Out Boy fans should love if they actually like the majority of their work and aren't afraid of liking an older band (if they are judging by age, I am sorry to say they should not have as big a vote.) David Bowie as well. If they're one of those fake fans who thinks they're so hardcore for liking FOB, try AC/DC, which is a phenomenal band. (Also, please don't be a fake fan. I would like Fall Out Boy a lot more if it weren't for people who think that liking ...more - pandagirl
9
Coldplay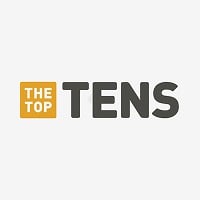 Coldplay are a British rock band formed in 1996. The band consists of Chris Martin (lead vocalist and pianist), Jonny Buckland (lead guitarist), Guy Berryman (bassist) and Will Champion (drummer and backing vocalist). Manager Phil Harvey is often considered an unofficial fifth member. The band renamed ...read more.
Coldplay shouldn't even BE on this list. They are one of the most popular bands around and considering they write and play their own music is fairly good for todays music standards.
Whoever said compare them to Metallica should know that Coldplay is way better than Metallica - EliS
What's the deal? Coldplay is supposed to be one of the best bands.
Not the worst band, but certainly not the best. Worst bands on this list would be OneD and JoBros.
All right look, I am generally not one to hate on people because of opinions. Everybody is entitled to their own opinion, and I respect that.

HOWEVER, I literally cannot have any respect for anyone who would honestly call one of the greatest bands of all time "the worst band ever."

Coldplay have made more impressively beautiful music than any other band I've heard in my life. Everything about their songs just comes together in a way I have yet to see.

Chris Martin's voice is seriously the most beautiful thing ever, and fits perfectly with the rest of the band's fantastic instrumentation, and their lyrics contain pure, raw emotion that is impossible to match.
If you must be educated as to why Coldplay deserve nothing but positive reception, go an listen to my personal top 20 favorite Coldplay songs:

20. In My Place
19. Magic
18. White Shadows
17. Christmas Lights
16. Strawberry Swing
15. Shiver
14. Lovers In Japan
13. Paradise
12. ...more
10
5 Seconds of Summer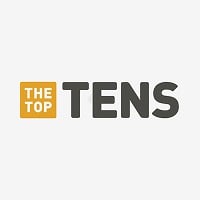 5 Seconds of Summer are an Australian pop-rock band from Sydney, Australia, that formed in 2011. The group were originally YouTube celebrities, posting videos of themselves covering songs from various artists during 2011 and early 2012. They rose to international fame while touring with One Direction ...read more.
Why are good bands are above this poser band? This so-called rock band claims to be pop punk. They are not. Most (or all) of their fans are little girls who has no idea what is punk rock. The only reason why this boy band (yes, it is a boy band) is famous because of One Direction, a boy band.

They write songs about girls all the time (like One Direction). "She's Kinda Hot" is one of them. What kind of name is that? Really? And they're called a rock band. They have an album called She Looks So Perfect...

If they were so rock, then why do they tour with One Direction? And no, they are nothing compare to Green Day.Stop comparing them to Blink-182 or Green Day.

5 Seconds of Summer is a lame boy band who needs to stop making music for little girls.

If you want to listen to real pop punk, listen to Green Day, Blink-182, My Chemical Romance, and The Offspring. If you want to listen to true punk rock, listen to Ramones, Sex Pistols, Black Flag, and The Clash.
At least you had the decency to separate the punk bands from the pop-punk bands.
I cannot stand 5 seconds of Summer. They try WAY to hard to be like All Time Low and their little girl fans are convinced that they're the most punk rock thing in the world. It's gotten to the point where I have run into their fans at All Time Low shows. They have no clue what is going on and are scared because All Time Low shows are nothing like their One Direction style shows.
Please stop hating on 5SOS because of their fans! Would Green Day become a bad band if only girls would like them? No! So stop saying that they are making music for little girls! They are making music for themselves because that is what they want to do!

I'm a big fan of them and I'm still listening to bands like Nirvana, Blink-182, Green Day, Queen, Fall Out Boy and many others! I know what good music is and still think their song are amazing. And not all of their songs are about girls okay?!?!?! They are great musicians (yes, they play instruments) and write all of their music by themselves! Just stop hating in them for nothing!

And of course they are nothing compared to Green Day! Everything's nothing compared to Green Day! no one compares them to Blink-182 and Green Day except for the haters! And also stop comparing 5SOS with One Direction just because they were on tour together!

And just one more thing: it's clear that everyone who commented this knows nothing ...more
I can't believe Led Zeppelin is ranked higher than this crap
The Newcomers
? Los Bukis
?
Queens Of The Stone Age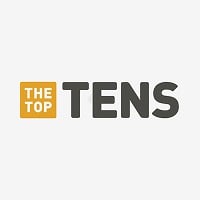 Queens of the Stone Age is an American rock band from Palm Desert, California, United States, formed in 1996. The band's line-up includes founder Josh Homme, alongside longtime members Troy Van Leeuwen, Michael Shuman, Dean Fertita, and recent addition Jon Theodore.
The Contenders
11
30 Seconds To Mars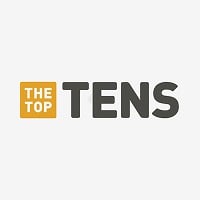 Thirty Seconds to Mars (commonly stylized as 30 Seconds to Mars) is an American rock band from Los Angeles, California, formed in 1998. The band currently consists of brothers Jared and Shannon Leto.
Anyone who voted for bands like the beatles or queen or pink Floyd or the rolling stones have no musical taste these are all real bands who made real music. The Beatles were amazing songwriters and invented psychedelic rock and the "bubblegum pop" stuff was the popular music of that time and was still very good in my opinion. Queen had Freddie Mercury who had amazing range as a singer. The Rolling stones kept the blues alive during the sixties and are still playing today. Pink Floyd created genius albums that always told a story Just listen to dark side of the moon. Peace out.
The past 10-15 years have witnessed a boatload of U2 ripoffs. And no band ever ripped off U2 as bad as these guys. If I were Bono I'd outright sue these guys for even picking up musical instruments. Jared Leto prances about the stage and puts 13 and 14-year old girls (yep, that's the majority of their fan-base) into a trance-like state convincing them that he is Jesus reincarnated. Bono may have had a lot of charisma, but he didn't do that. Seriously. This band should be abolished and I don't care how "epic" Kings and Queens is. Just pick up a U2 Rattle & Hum tour video and you'll see what I mean.

30 Seconds to Mars may not be the worst band ever, when compared to Nickelback, One Direction, and a lot of the other bad guys on this list, but I just have to give them their punishment for being such copycats to such an ignorant generation that doesn't even know what U2 is besides "Beautiful Day. "

Get this: one of their songs, "Stranger in a strange ...more
What this band is the best
Haha haha! Oh wow. What a progressive band... (Sarcasm)
Go to the top spot posers
12
Falling In Reverse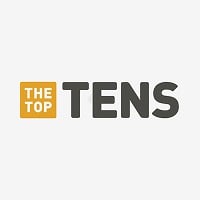 Falling in Reverse is an American post hardcore band from Las Vegas, Nevada, formed in 2008, signed to Epitaph Records.
Don't kid yourselves, guys. I will gladly pay anyone who can explain to me why they are a good band because what I what I have heard from them makes me think a caveman with two sticks has more musical talent. - Duality
The instrumentals are fairly well. The instruments are usually well set in a way that makes the song catchy. The vocalist's voice is pretty catchy. Sure they can be considered "bop pop" in a sense, yet their sound has uniqueness. - 0w0uwu
So why do good girls like bad guys? I've had this question for a real long time
The Rock and metal industry has been unbelievably overstuffed with emo garbagecore like this. Where is escape the fate on here? Every time I talk to somebody and they say "I like metal, like Black Veil Brides" it makes me nauseous. And Why is Pink Floyd on here!?!?
Falling into Crap
13
Insane Clown Posse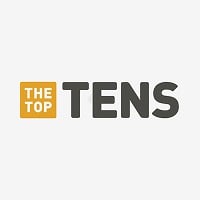 Insane Clown Posse is an American hip hop, horrorcore and rap rock duo consisting of rappers Violent J and Shaggy 2 Dope, that was formed in 1989 in Detroit. ...read more.
Insane Clown Posse is quite possibly the only band I have seen on tihs entire list that is worthy of the "Worst Rock Band" honor, and even then, they're more rap than rock.

This list is otherwise an indication that the voters have no taste in rock of any stripe. Metallica might be the most OVERPLAYED band on commercial radio (Mandatory Metallica, anyone? ), but Metallica, more than any other band during the 80s, made thrash metal a rock staple, and to call them among the worst just jars me. And to see U2, Nirvana, Queen, Kiss and The Rolling Stones in the top 10 only shows me that this poll has been hijacked by a bunch of idiots who don't know what rock is about. I'm guessing the voters probably think cliched no-talents like Theory of a Dead Man are cool.
This isn't even music. It's a bunch of pointless cursing and crappy rhymes with no flow. My five year old can rhyme better than this. My biggest issue is that they claim to really have a point, and yet they don't. And how the hell did the Beatles, Nirvana and Pink Floyd get on this list? Who makes these anyway?
This band is the sum of all that is retarded in this world. Have you ever caught someone trying to break down your door with a sandwich? You opened the door and saw them, you started to yell but then noticed the Insane Clown Posse shirt they had and said "ohhhh. " Yeah, that's the proof.

Insane Clown Posse's goal is LITERALLY to inspire idiocy in children. By spraying juice on their faces and dressing up as clowns. Reminds me of the kindergarten Halloween party.
The kind of band that frequently shoves 2 very short songs together to fill up the space of a single song, the kind of band that flip flops on their own issues, very repetitive. Basically, they're sorry for all the little children that died...unless they themselves chopped their necks. & do I even need to say that their voices aren't cut out for music? - likalaruku
14
Brokencyde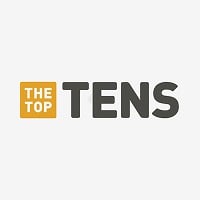 Brokencyde is an American crunkcore musical group from Albuquerque, New Mexico, founded in 2006. The group's lineup consists of David "Se7en" Gallegos and Michael "Mikl" Shea, and musically are one of the founding groups in the crunkcore genre, which is crunk hip-hop with screamed vocals.
This is the only list Brokencyde deserve to be #1 on. - KDS
How the hell is this band above Thirty Seconds to Mars! TSTM is actually good and Brokencyde is horrible. - Soulstealer
Quite possibly the worst idea ever. Screamo and hiphop mixed. enough said. -
When I first heard this band I thought it was some kind of a joke. Now I wish it was. - ellagos
15
Blink 182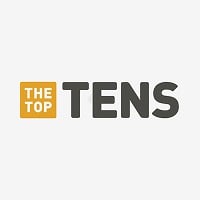 Blink-182 are a Pop Punk band formed in 1992. Original lineup were Mark Hoppus (Bass Guitar, Vocals) ...read more.
They are actually pretty good if you leave out all the swears in their lyrics. I do not think they should even be on this list but if they had to be...
Oh my gosh guys this band is great! OK, the swearing not so much but still! Geez Louise, people, they are the same as angels and airwaves and totally do not deserve to be on this list.
How is this at number 11? They should be off the list. This is the best band ever and here is why:

-The band members did not get famous for their looks, unlike boy bands today. Besides, the only one even considered attractive is Tom, according to fans, the rest of the band members are not attractive.

-They influenced many bands in the future and revolutionized music, they changed music a lot. People claim it's Green Day, though I love both, Green Day brought punk back, but Blink-182 brought it to a new level that changed music forever. They kind of both did it actually, besides, when Blink-182 started in 1992, Green Day was still not big, so they were not influenced by Green Day. There would be no Sum 41, All Time Low, and Fall Out Boy, all these bands people love and know. Even Brendon Urie himself said Tom DeLonge influenced him.

- They have a variety of music, not all the songs sound the same. Does Wishing Well and Dysentary Gary sound the same? Nope. They ...more
Haha imagine voting for Nickelback or Black Veil Brides over Blink-182 - DenyYourMaker
16
Linkin Park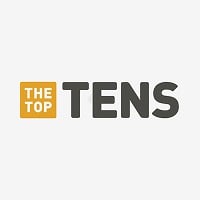 Linkin Park is an American rock band formed in Agoura Hills, California, in 1996. The members currently include Mike Shinoda (vocals, keyboards, rhythm guitar), Brad Delson (guitar), Dave "Phoenix" Farrell (bass), Joe Hahn (DJ) and Rob Bourdon (drums). Linkin Park are associated with a mixture of Alternative ...read more.
WHY ARE THEY EVEN ON THIS LIST?
Do you people even know what music is?
They are so talented!
They are legends!
Your keypad must be broken Jstin Bieber lovers.
You make Linkin Park look bad. Stop making them look like the most overrated band in existence! - KingSlayer93316
Who added this has serious problems. Linkin park gets too much hate on this site. If you don't like them it's your opinion, but you cannot say they aren't talented. The thing I dislike most is that someone says that their lyrics are meaningless and that they use autotune . Have you even thought on this before writing it? Their lyrics are among the best in rock/metal music, and the singers never used autotune except for a couple of songs. They don't deserve to be on this list. - Deathshield18
When I think of "talent" or "emotion" or "great lyrics" or "musicianship" I think of bands like Queen, Rush, Dream Theater, and even the Beatles, who, as a guitarist, I must say, aren't as musical as most people think. Hopefully this doesn't make me come off as a "Bieber fangirl" like you butthurt fans insult us with. (I'm not one). But anyways...

I don't think of Linkin Park as a complex band or the "greatest band in the world" like people call them to be, and...I don't say this on multiple occasions...But I don't see how anyone can.

Someone explain in full detail what is great about Linkin Park. I'll annotate for you all;

Lyrics: Lyrics don't mean anything, by that logic 2Pac and Lorde are the best "bands" in the world. And even so, LP is only unique in that regard because 2000s "rock bands" like Three Days Grace and Nickelback sucked at writing stuff, at least compared to LP.

Vocals: Either we have Mike or Chester. I won't say they're bad, but there are ...more
I just have two problems with what you said :
1. Lyrics are an important part of music, they add meaning, substance, a message or a story.
2. "When your best instrument is a keyboard, you're not a rock band."
- Well, ask ELP... - JoLeKosovo
Linkin Park is the best. It should've been the maker of this list should've died instead of Chester Bennington.
17
Maroon 5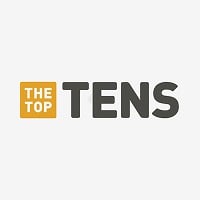 Maroon 5 is an American pop rock band that originated in Los Angeles, California. Before the current group was established, the original four members, Adam Levine, Jesse Carmichael Mickey Madden and Ryan Dusick, formed a band known as Kara's Flowers in 1994, while they were still in high school.
This so-called rock band killed rock music. They are absolutely one of the worst bands of this generation or any generation. If you can't play rock music the right way, don't even bother trying to do so because you will only suck more.
You kidding me? Adam levine and his backup guys (because they are NOT band) should be #1. They once started out amazing with songs about jane and wont be soon before long, and then adam levine sold out and turned from a musician to generic pop star, I have no clue why he isn't solo, the rest of the band has no other purpose, they make absolutely terrible music these days and the only reason they are so huge is because of 40 year old moms who have a boner for adam levine
Why can't they just bugger off somwhere and quit making non existant music? - Yodledodle
I enjoyed their older pop rock songs but now they really suck. They shouldn't even be considered rock music anymore and now they are just generic pop music - UltraLunalaX
18
Daughtry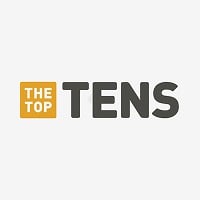 Daughtry is an American rock band formed and fronted by namesake Chris Daughtry, who was a finalist on the fifth season of American Idol. Their self-titled debut album was released in November 2006.
The lead singer so ugly that Scorpion from Mortal Kombat said "Stay over there! "
The same pattern of song very repetitive - ronluna
Why is daughtry in this list? They have very good songs (over you, life after you, no surprise, crawling back to you... )
I don't know why, but I've never been into Daughtry but everyone I know are mad for them. While I agree with 1D and Jonas Brothers, they aren't rock bands. There is no way Nirvana is is worse band than Daughtry - Danielsun182
19
Attila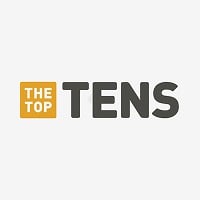 Attila is an American metalcore band from Atlanta, Georgia, formed in 2005. Frontman Chris Fronzak started the band in high school and, not wanting to use typical death metal terms, adopted the name from Attila the Hun, which he came across in a book.
Get them higher. - RiverVibeZ
20
Hollywood Undead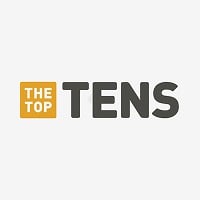 Hollywood Undead is an American rap rock band from Los Angeles, California, United States. They released their debut album, Swan Songs, on September 2, 2008, and their live CD/DVD Desperate Measures, on November 10, 2009. Their second studio album, American Tragedy, was released April 5, 2011. All of ...read more.
Obviously you asses haven't heard American tragedy or notes from the underground anyone who thinks that Hollywood undead sucks needs to get shot.
Getting shot is a harsh punishment for having an opinion, but I completely agree - StalkingHeads
I'm scrolling through here and I'm seeing many bands who don't deserve to be here but when I saw this my heart stopped a beat. The fanbase for this band stretches from directioners to death metal listeners to Eminem fans. They have awesome masks and stage names and once you look past they're party songs they have some really badass and some of the most beautiful songs I've heard. And danny is the best vocalist I've ever heard
They are mostly good. And I like the stage names. And who gives a crap about the clothes they wear or their masks that has no effect whatsoever on their music so maybe just shut up about that
Whoever put this here was drunk or had seriously mental issues.
21
Boys Like Girls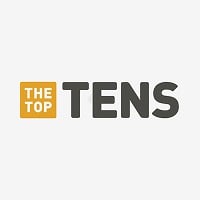 Boys Like Girls is an American pop rock band from Boston, Massachusetts. Formed in 2005, the group gained mainstream recognition when it released its self-titled debut album.
What is this band? - OnyxDash
I forgot this was a band - Yodledodle
I'm sad that's where my family lives but if u suck then u suck - AutumnRobbins
22
U2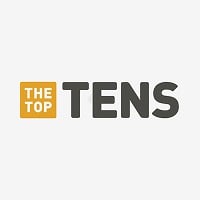 U2 are an Irish rock band from Dublin. Formed in 1976, the group consists of Bono, the Edge, Adam Clayton, and Larry Mullen Jr. U2's early sound was rooted in post-punk but eventually grew to incorporate influences from many genres of popular music. Throughout the group's musical pursuits, they have ...read more.
Why on earth is U2 hear they are not rock but pop and they are loved by millions. I don't want to live on this planet
They are loved by millions but one word makes them horrible...Bono. - AdamDestructorJr.
I always wonder what's up with this site.. If its managed and voted on by monkeys.. Go watch their live version of 'bad' performed at wembley for live aid, 1985.. That's not something you'd see everyday..
They represent everything I hate about mainstream music. Crap vocals, crap musicians, and all about ego.
Hey Bono! I can scream like a whiny druckard into a microphone too! Doesn't mean I have any talent... And neither do you! U2 is seriously overrated GARBAGE! The only reason why they're popular is because everyone who listens to classic rock is an old, racist, sexist, homophobic conservative who lives in the middle of nowhere and probably has hearing problems. Anyone with a decent pair of ears hates this band with a passion.
23
Poison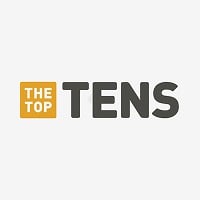 Poison is an American glam and hard rock band that achieved great commercial success in the mid-1980s to the mid-1990s.
Poison is not a girl band! Poison shouldn't even be on the list! They're like the most successful group of the glam rock of the 80s1 - X-Kid
People who like Poison (who the hell knows why) are the ones who dislike Nirvana because Nirvana put them out of the music industry. All Poison had was big hair and instruments that they didn't know how to use. I'm happy they're on this list. - Duality
This band is so cheesy
"Talk dirty to me." was great, like a Raspberries record on steroids. "Every rose has its thorn." was pathetic, like a Partridge Family record on heroin. That's all I have to say.
24
Imagine Dragons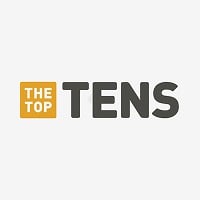 Imagine Dragons is an American pop rock band from Las Vegas, Nevada. Imagine Dragons' lineup consists of lead vocalist Dan Reynolds, guitarist Wayne Sermon, bassist Ben McKee, and drummer Daniel Platzman.
You can't be serious. This band is amazing. Original. Great music makers. Come on people!
To be honest, I would be fine with this band, if only they weren't overplayed. They play this generic unoriginal cheesy mediocre garbage on the radio about every 2 hours or so every single day, and I just want to shoot my radio whenever I hear them. Come on people, their music is not that good, it's mediocre if not poor. There are way better modern rock bands that are getting overshadowed by this mediocre band, bands with way more originality and way less generic/cheesy lyrics. This band deserves it hate, people hate this band for a lot of the same reasons people hated Nickelback. Their music is weak, generic, cheesy, unoriginal, uninspiring, sounds more pop than rock, and most of all, get way too much radio airplay, just like Nickelback got back in the '00s. Nowdays, I'd rather listen to 4 hours of Nickelback than 4 seconds of Imagine Dragons, and that's saying something. So dear radio stations, quit playing this garbage.
Ok,to all of those who say they are "unoriginal" need to realise how difficult it is for any band to be original. We have had years and years of brilliant music and now modern music is considered dead because anything that people can call good music has been done and therefore bands now have to try their very hardest to create quality music. There are many musical artists that simply aren't trying, who are the real ones that deserve the title "Worst Band" and I just don't think Imagine Dragons deserves it. They obviously are trying to keep their music unique and their lyrics are meaningful but that is just my opinion and I respect the voters for having their own opinion.
If you are 12 and like soundtracks from your PS4 game this is the band for you.
25
Mumford and Sons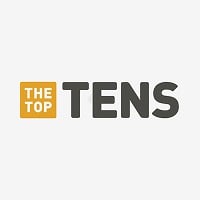 Mumford & Sons are a British rock band from London, formed in 2007. The band consists of Marcus Mumford, Ben Lovett, Winston Marshall and Ted Dwane.
Ehm have you noticed that mumford and sons aren't even rock they're one of the best folk indie bands that's wht they are
Pop-folk which has convinced fans that it's real folk. Very little about their music is actually original, as anyone familiar with folk music would know. And their songs really do all sound the same.
They're great at what they do, but if you were expecting rock, they weren't for you. That is until their latest single ("The Wold", aka. "Wandering for Days"), which could almost be mistaken for a Foo Fighters record.
I've never actually heard Mumford and Sons, but I voted for it to push it above Queen. What a disgrace to have arguably the greatest, most musical band ever on 23rd place of the WORST bands-ever-list.
26
Cannibal Corpse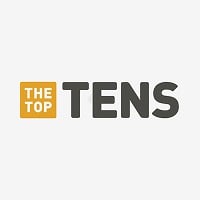 Cannibal Corpse is a American death metal band from Buffalo, New York, formed in 1988. The band is known for their graphic album covers, explicitly violent lyrics and song titles like "I C** Blood" The group got into mainstream after performing the song "Hammer Smashed Face" in the 1994 film Ace Ventura: ...read more.
Whoever added CC should die.
I like death metal, but for some reason I disliked this band instantly. They seem trying too hard to shock, and I wish the vocals were slightly clearer.
I mean look at some of their song titles. This band tries to hard to be shocking and doesn't try hard enough to make music that you can actually listen to when you're NOT on a murder spree. - Duality
I'm so tired of seeing metal bands on this list when it's meant for rock bands. I know the two genres are similar, but still. Aside from that, I personally don't like this band, but their guitarist and bassist are pretty good. Plus, there are worse bands out there.
27
Dragonforce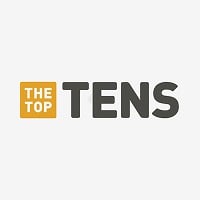 DragonForce are a British power metal band based in London, England. Formed in 1999, the group are known for their long and fast guitar solos, fantasy-themed lyrics, and electronic sounds in their music to add to their retro video game-influenced sound.
Remember every favorite metal song you've ever had? Well speed them up to somewhere near the speed of light and you've got Dragonforce's entire discography.
Dragonforce is my favorite band not only because I love their songs but also because they take many different styles of metal and mix them to make what they call extreme power metal. And they make it work. They are very energetic, harmonic, and overall a great band. Even after the departure of their former vocalist ZP Theart, Dragonforce has kept the style they are known for but made it better. Their songs are very well put together and organized each part flows smoothly into the next. People commonly think that they speed up their songs in studio. This is not true I've seen them live and they play at the exact speed they do on their albums and put on one hell of a show. So can someone please explain to me why they are on the top worst rock bands list?
DragonForce is cheesy, but in no way would I call them bad. They have very good instrumentation and much of their discography is pretty solid from what I've seen. Although I can argue that there's better Power Metal bands. - CrimsonShark
Dragonforce speeds their stuff up in the studio and used to show up to all of their gigs drunk as heck, and thus unable to play their riffs even remotely close to the speed on their records. That being said, they are getting better and showing up to their concerts able to play most riffs now... and they don't show up to their own shows drunk anymore. - ThatoneMetalhead
28
Radiohead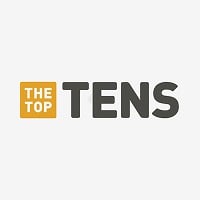 Radiohead are an English rock band from Abingdon, Oxfordshire, formed in 1985. The band consists of Thom Yorke (lead vocals, guitar, piano, keyboards), Jonny Greenwood (lead guitar, keyboards, other instruments), Colin Greenwoood (bass guitar), Phil Selway (drums), and Ed O'Brien (guitar).
Radiohead's electronic music shows that they are a great band being able to create great music from other genres besides rock.

Electronic music is what they wanted to do and if they did just what the fans wanted by just creating rock music then they would be selling out and doing it for the money which isn't the true spirit of Radiohead.
Radiohead are gods amongst mere mortals, they should not be here. They should be in best bands of all time lists
one of the most overrated bands of all time right along with queen
I'm not a fan, but why are they so high on this list? There's way worse bands than them out there. - RiverVibeZ
29
Nirvana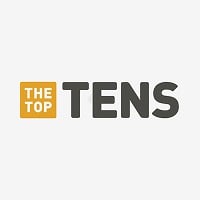 Nirvana was an American grunge band that was formed in Aberdeen, Washington in 1987. Nirvana disbanded after Kurt Cobain committed suicide in 1994. The drummer of the band, David Grohl, went on to start the Foo-Fighters, an alternative rock band. ...read more.
Nirvana is awesome they should not be here
Nirvana is a great band and shouldn't be on here.
This is the worst list ever
Oh please, I'm not too into their songs but they shouldn't be this high. - RiverVibeZ
30
Tokio Hotel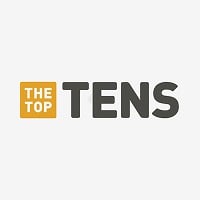 Tokio Hotel are a pop rock band from Magdeburg, Germany, consisting of Bill Kaulitz (singer), Tom Kaulitz (guitar), Gustav Schäfer (drums) and Georg Listing (keyboards, bass) that formed in 2001. ...read more.
What is metallica, pink floyd, Guns N' Roses, nirvana and worst of all my favorite band the rolling stones dooing on this list? This lame band should be much higher here... It is equivalent to the Jonas Brothers, Justin Bieber and other ugly and commercial crap like lady gaga... This is pathetic.
No. No-no-no-no. Tokio Hotel definitely shouldn't be in this list. The list is about the worst rock bands. That's right, ROCK. But can anybody say that this crap is rock? (cricket chirping)
They are not even a ROCK band to begin with so I don't think they should be included in this list.

This list is entitled 'Worst Rock Bands of All Time' after all but apparently the vast majority of people who visit this site can't even read.

Having said that, their 'music' undeniably sucks though and I will tell you why: incredibly cheesy teenage-oriented lyrics, dull sounding guitar tones and extremely poor technical skills by the rest of the band. They don't even try to write good music because their fanbase is composed almost exclusively by dumb teenagers with very bland musical tastes and they are totally OK with this very fact.

All these facts only support the idea that Tokio Hotel are nothing more but a bunch of losers who only are probably in it for the money and fame.
This band is a God in Mexico, 'because whatever the hell is in English (especially prefabricated pop chicken-scratches) is undeniably a masterpiece in music over there. That accounts for ALL English music. I first knew about this band watching a Mexican music channel (Telehit) and boy! Were these guys treated like Gods! Like every other English-singing group, these are the maximum authority in musically ignorant countries like Mexico and the rest of Latin America. They hate mariachi over there, and Justin Bieber is their God. It's the same for Tokio Hotel, who's explanation for being in this list isn't surprising. I don't hate music in English by any means (I love real bands like the Beatles, Metallica, Judas Priest, only to name a few and I am knowledgable of music theory), but overrated bands like Tokio (yay! Anime; uh, what is dango and why aren't there fortune cookies in Japan? ) Hotel must get the actual F out.
31
Simple Plan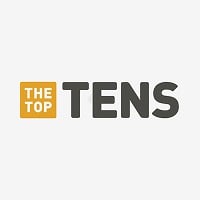 Simple Plan is a French-Canadian rock band from Montreal, Quebec. The band has released five studio albums.
The reason why I hold a strong prejudice against pop punk almost entirely.
Jeez, and considering I actually liked them, I'm embarrassed.

Though they do have a few good songs, and that's in only one album. - CrimsonShark
Whiny, teen angst songs by UN-talented hacks now in their 30's.
Their lead singer sounds like a dog on helium. - wrests
32
Attack Attack
The worst parts of metal (which isn't good to begin with) and pop (which aslo isn't good to begin with) mixed. -
33
The Rolling Stones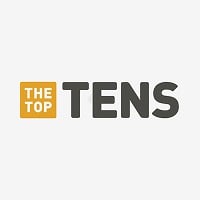 The Rolling Stones are an English rock band formed in London in 1962. The first settled line-up consisted of Brian Jones (guitar, harmonica), Ian Stewart (piano), Mick Jagger (lead vocals, harmonica), Keith Richards (guitar), Bill Wyman (bass) and Charlie Watts (drums). ...read more.
Can't believe the stones are on this list. Arguably the best rock band ever (well maybe second behind Zep, but still)
I completely agree with you...without The Rolling Stones there wouldn't have been a lot of other bands - Rocker00
This list is ridiculous. The Rolling Stones is one of the best band in the rock music history. Also Kiss, Guns N' Roses, Black Sabbath and Led Zeppelin. Even if you do not like these bands, you can not say that they are bad.
Come on. Give me a break.
How are the stones on here? They are amazing? Their amazing riffs, studio experimentation (sometimes), and daring lyrics are phenomenal. Not to mention Jagger's rock god style and stage behavior. They are not bad at all.

But don't bring up Dirty Work. We don't speak about that in this household.
34
Design The Skyline
Wondering about a band that makes Suicide Silence sound like actual silence, Black Veil Brides sound like Ozzy Osbourne, Asking Alexandria sound like Queen, Bring Me The Horizon sound like Iron Maiden and Emmure sound like Rage Against The Machine, better check this stuff out. YouTube their entire album nevaeh (which is probably the dumbest album title since it is nothing but 'heaven' backwards) and listen to 'surrounded by silence' ONLY AND ONLY IF you wanna be tormented 4 life. This deserves to be in top 5. Why hasn't it made it there yet?
Totally sucks! This SHOULD MAKE IT TO THE TOP TEN. I'd rather listen to Bring Me The Horizon than this piece of crap which people don't even know exists.
None of these bands are bad lol, except for Attila and this one.
These people should have made it to the top five already. They make Asking Alexandria look like a genuine non scene rock band and just are a deathcore version of BOTDF and Brokencyde.
35
My Chemical Romance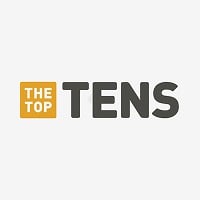 My Chemical Romance was an American rock band from Jersey City, New Jersey, active from 2001 to 2013. For much of their career, the band consisted of lead vocalist Gerard Way, guitarists Ray Toro and Frank Iero, bassist Mikey Way, and drummer Bob Bryar.
Why is this joke of a band lower than The Rolling Stones and Radiohead? They should be in the top ten.
Gerard Way would like to know your location for putting them on this list. Besides, 2019 is their comeback year!
Screw what anyone says, they save lives! One of the best bands of the 2000's based on pure sound alone.
My Chemical Romance is a great band, possibly my all-time favourite. This list is shockingly bad, half of the bands on here shouldn't be on the list at all! They've saved lives, inspired loads and of course, made amazing music!
36
Bon Jovi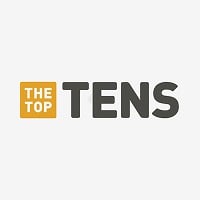 Bon Jovi is a hard rock band formed in 1983, which had a streak of successful albums in the late 1980s. The band originally consisted of lead vocalist Jon Bon Jovi, guitarist Ritchie Sambora (left in 2013), bassist Alec John Such (left in 1994), keyboard David Bryan, and drummer Tico Torres. The band's ...read more.
This band shouldn't be on this list bon jovi is awesome and this list is awful
You can judge a band based on fans who write in all minuscules without punctuation - Alkadikce
WHO PUT THESE GUYS IN HERE DO THESE PEOPLE HAVE NO TASTE IN MUSIC WHAT SO EVER maybe 10 years olds are just retarded stereotypes who only care about ONE DIRECTION, Justin BEIBER, AND MORE and I'm only 11 and they are my favorite band who could vote them they are the best I HATE KIDS THESE DAYS NOT KNOWING WHAT GOOD MUSIC IS LIKE QUEEN, Led Zeppelin, BON JOVI, Van Halen, KISS kids just like popular instead of good and if one artist die from today I wouldn't care
Kinda of like you, seeing as you love all of those rock bands which were popular at some point? - DCfnaf
You are all idiots for voting this band. They only have 3 of the best rock songs of all-time (from one album I might add)
Excuse me but they did the song living on a prayer biggest hit of the mid 80's. - jbsucks11
37
Big Time Rush
Actually in the show they insulted rock saying that a rock song must have an aggressive/violent title to be "rock",this Is the thing that annoys me of that "band" - jkk
Big Time Rush suck. Their music is just bubblegum auto tuned pop rubbish. All they do is whinge about relationships and breakups. They are about as entertaining as Gary Glitter and David Icke trying to kidnap little kids and take them up to Neverland. They have their own T.V. show and they are only around for money. They only want to sleep with as many girls as possible. They have brainwashed my sister and brother. Let me tell you what true music is: Pink Floyd, Rush, Nirvana, Queen, AC DC, Genesis, Deep Purple, Coldplay, Muse, Green Day, Linkin Park, Motörhead, The Rolling Stones, The Beatles, Led Zeppelin and Metallica. Your BTR will fade away in time just like One Direction.
What? They aren't even a rock band!
The worst part is being a fan of the actual band called Rush from Canada and people think you mean this trash heap. - CaptDeadeye
38
Train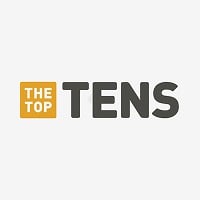 Train is an American roots rock band from San Francisco, formed in 1993. The band currently consists of Patrick Monahan, Jimmy Stafford, Jerry Becker, Luis Maldonaldo, Hector Maldonado, Drew Shoals, Nikita Houston and Sakai Smith.
"Just a shy guy, looking for a two-ply Hefty bag to hold my love"... Says it all right there, honestly.
How are radiohead, linkin park, U2 and many more above this crap...
I'm forced to hear "Bruises" at least twice a day. It's on at work. It's on at the gym. It's on in the car. I hear it walking through the grocery store. This has been going on for several months and its slowing eroding my soul. May the members of Train be struck with debilitating rheumatoid arthritis.
Oh my god I thought I was the only one who thought train was god awful I'm glad I'm not the only one. I mean "honestly hey soul sister" good god
39
Bring Me the Horizon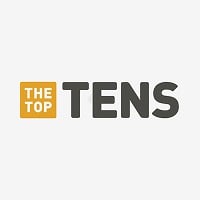 Bring Me the Horizon is a British rock band from Sheffield, Yorkshire. Formed in 2004, the group currently consists of vocalist Oliver Sykes, guitarist Lee Malia, bassist Matt Kean, drummer Matt Nicholls, and keyboardist Jordan Fish. They are signed to RCA Records globally and Columbia Records exclusively ...read more.
Their old stuff was good, especially sempiternal.but they were able to destroy their career with amo - Deathshield18
The worst music (if I can even call it that) I hate how they just scream all the time, it is not a talent to scream, especially when you can ruin your vocal chords that way.
The singer's voice is one of the most pretentious and painful to listen to. His idol is probably Yoko Ono.
I think the keyboardist is whats saving this band in all honestly in songs like Throne, or Can you Feel my Heart, otherwise were forced to have our ears bleed from the wannabe metalcore/deathcore singer Oliver Sykes
40
Hot Chelle Rae
I had to find a band that was relatively bad so I could say this: THIS IS THE STUPIDEST LIST EVER MADE! I mean seriously Nirvana? Red Hot Chili Peppers? U2, Guns n Roses, Foo Fighters, Coldplay, DragonForce, THE ROLLING STONES, and Green Day? THIS IS RIDICULOUS! Those bands are some of the best bands not the worst and anyone who denies it is lying to themselves. Next its gonna say the Beatles! Someone would die if they said that. Even if I don't like a band, I respect them enough to know they're talented (if they are)
I hated them when I fist heard their repetitive song "Tonight Tonight". the song doesn't actually have any REAL meaning... first he's singing about dancing in Hollywood, and then talking about a tattoo he got?
They should definitely be in the top 10. The song "Tonight, Tonight" is so boring and unoriginal. Besides, how is Rage Against The Machine above these guys?
How are they even really considered rock and why are there so many good bands on here like rush mettalica and heart and well the list goes on they are responsible for every little peice of rock and metal today and really half of the bands on here shouldn't be considered rock they should make a new genra called crap. Haha
41
Kiss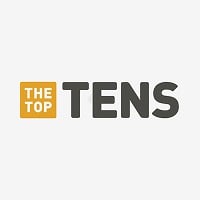 Kiss is an American hard rock band formed in New York City in January 1973 by Paul Stanley, Gene Simmons and the band's original manager, Lew Linet.
Kiss is the hottest band in the world, how could it be the 16th worst band!?
The original members wearing the makeup back in the mid 70's... NEVER! They melted your face off and kicked your ass! I'll admit... I'm not too fond of their lineup that they have today, but I'll never forget going to their concerts back in the day... They were amazing! Their concerts were unbelievable! Afterwards... You were so definitely that your hearing was off for 2-3 days, they shouldn't even be mentioned let alone be on this list what MAN seriously!
Kiss only survived because of their stage show and gimmicks. If they didn't have the makeup, costumes and gimmicky show they would have only made 2 albums at the most. They weren't ever about making good music. Their music was so corny. When Ace and Peter were replaced and they took the makeup off. Their music got better. They should have changed their name and left the Kiss mess behind.
I agree, they are very corny, this bands lyrics look like they were written by a 12 year old
They were great at making unpretentious pop-metal, without inadvertently turning into the Partridge Family. "Rock and Roll All Night" doesn't sell itself as anything more that a good party-rock record, and it fits that roll better than most of its imitators. Even "Beth", which was despised by many, doesn't bother me. They were also pretty good in their solo efforts. They needed the makeup, though; these guys were about as photogenic as a Long Island used car dealer in person.
42
Disturbed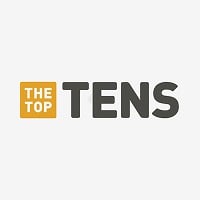 Disturbed is an American nu metal/ alternative rock/ alternative metal band from Chicago, Illinois. The band comprises vocalist David Draiman, bassist John Moyer, guitarist Dan Donegan, and drummer Mike Wengren. They are known for songs like "Down With the Sickness" and "Stricken" .
Why is Disturbed on here? They are awesome.
Why do people like them? They're average. I'm sorry, but I cannot find anything redeeming about these guys. I cannot stand David Draiman's voice (I'd rather take Dave Mustaine over this guy) and the production on their albums is so lifeless and cluttered.
These people are to Metal as McDonald's is for quality food. Not good and made to sell. - wrests
Dude saying it sucks doesn't make it true
They are an excellent band so whoever said it should keep their opinion in their head. - jbsucks11
43
Pierce the Veil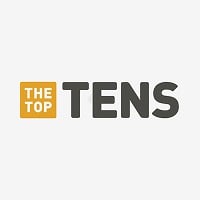 Pierce the Veil is an American post-hardcore band from San Diego, California. Formed in 2006, the band was founded by brothers Vic and Mike Fuentes after the disbandment of the group Before Today, which was formed out of the San Diego punk rock scene.
They helped stop the cutting now I only drink bleach
So what that Vic is hot? They're a horrible band, and the lead singer(Vic) sounds like he's either been kicked in the nuts or like he's about to break into tears about something minor. Also, the screams are mediocre. They make Limp Bizkit look like Black Sabbath.
Pierce the veil should NOT be on here. The lyrics they have are meaningful and help save lives.
Yes they should be on here, their lyrics are not meaningful and since when has their music saved lives? - AdamDestructorJr.
No they're so good - BananaBrain
44
Fun
These guys are terrible. They leader singers voice sucks my will to live. Sounds like a bitch instead of a man
I'm sorry, but I just can't stand this band.
Fun are just depressing. Nate Ruess' voice is terrible. Get this band to the top and also get Muse off this list.
I can't even believe I used to listen to them. What. The. Hell. Was. I. Thinking?!
45
3 Doors Down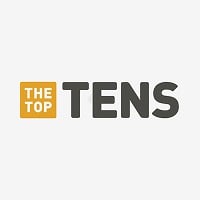 3 Doors Down is an American rock band from Escatawpa, Mississippi that formed in 1996. The band originally consisted of Brad Arnold (vocals/drums), Todd Harrell (bass guitar) and Matt Roberts (guitar). They were soon joined by guitarist Chris Henderson, and later by drummer Richard Liles.
This list is very bad.. 3 doors down is a good band. - jbsucks11
Worst bridge ever in the song "Loser" pointless, doesn't match up with the rest of the music.. Dumbass guitarist just wanted to go off with lame ass solo
They're okay. - OnyxDash
Trash I guess - Yodledodle
46
Kings of Leon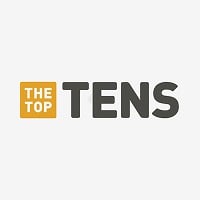 Kings of Leon is an American rock band that formed in Nashville, Tennessee, in 1999. The band is composed of brothers Caleb Followill, Nathan Followill and Jared Followill, with their cousin Matthew Followill.
The most overrated rock band of the last decade and one of the most overrated in history. "Sex on Fire", is a terrible song that never stopped getting played on radio or T.V.. "Only by the night", is a terrible album which someone added to my ipod. Worse still is that every non-rock fan adopts this band and pretends they like or have knowledge of rock music. People and the media only jump on their bandwagon because they are the only new rock band in recent years that have actually sold records in charts that are clogged with euro dance and hip hop fodder. I can think of 15-20 bands that are better than Kings of Leon that should be getting their acclaim. Kings of Leon aren't fit to carry their amplifiers.
This one is almost the only one that should actually be here. People were trded tbh to vote for metallica... Pff, st. anger death magnetic reload and load sucks but the stupid people don't see tht. - freezerman75
They are just AWFUL. This is by far the worst band on this list. Number 29? More like number 1. Worse than Bon Jovi, A7x, AC/DC, Guns N' Roses, etc.? I think not.
This band is truly abysmal. Their lead singer CANNOT sing at all, and the rest of the band plays boring stuff that has been done many times before, and better. Hell even Limp Bizkit is better than this dreck.
47
Twenty One Pilots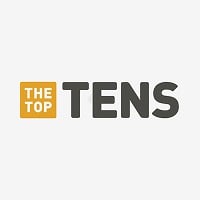 Twenty One Pilots is an American musical duo that is originally from Columbus, Ohio, who are best known for their songs "Stressed Out", "Heathens" and "Ride". Currently there are two members, Tyler Joseph (lead vocals, piano, keyboards, synthesizers, ukulele, bass and guitar) and Josh Dun (drums and ...read more.
This is music for emos who do nothing but whine on Tumblr all day complaining about how much hell their life is. They also make mental illnesses a joke by glorifying them, which is not right at all. Please, stop listening to this band and get out of your emo phase already (if you have any sort of intelligence, you would never have gone through any sort of phase in your life anyway).
Fake deep music for people who put their lips on the water fountain.
The suburban white trash band. Annoying. Tries to be deep, and fails. The lyrics are cheesy beyond measure. They aren't rock. Or rap. Or hip hop. They just make me wish that their music would stop.
Complete posers. They are not even rock.
48
Def Leppard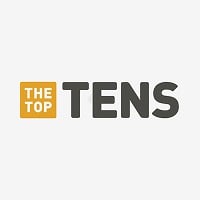 Def Leppard are an English rock band formed in 1977 in Sheffield as part of the new wave of British heavy metal movement.
Their first 3 albums are amazing, after that they went way downwill, kinda like Metallica did after their first 4 albums, though the Black Album had some great songs.
GET EM OFF THIS LIST! (Cringes inot a million pieces) - OnyxDash
Some of the worst lyrics ever. They're just a bunch of crap thrown in a bag and picked out at random. Oh, I'm writing this with one hand.
I don't agree with a lot of things on this list, but this band is one of the most overrated pieces of dog poo do in rock history.
49
Hinder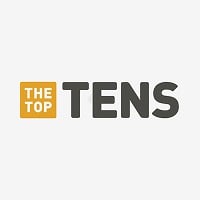 Hinder is an American rock band from Oklahoma that was formed in 2001 by drummer Cody Hanson, lead singer Austin Winkler and guitarist Joe "Blower" Garvey.
Why are good bands like Queen and Nirvana on the list? Bands like Hinder deserve to be on the list not those legends.
They're honestly worse than Nickelback.
These guys should trade places with Nickelback. - thomwim
How is My Chemical Romance higher than this?
50
Panic! At The Disco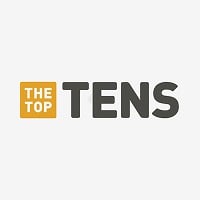 Panic! at the Disco is an American pop rock band from Las Vegas, Nevada, formed in 2004 and featuring the current lineup of vocalist Brendon Urie, accompanied on tour by bassist Dallon Weekes, guitarist Kenneth Harris, and drummer Dan Pawlovich.
Who ever even thought about putting patd on the list has problems
Good band, but pretty overrated.
PANIC! AT THE DISCO IS THE BEST BAND EVER! I love them
One of the most overrated bands ever with mediocre songs. I listened to I Write Sins, Not Tragedies, and it was bland and I did not like how Brendon Urie sings, people only like him because he is hot. Not a good band, not the worst though.
PSearch List