Worst Rock Bands of All Time
The Contenders: Page 4
61
Fun
These guys are terrible. They leader singers voice sucks my will to live. Sounds like a bitch instead of a man
I'm sorry, but I just can't stand this band.
Fun are just depressing. Nate Ruess' voice is terrible. Get this band to the top and also get Muse off this list.
They're okay. - OnyxDash
V 4 Comments
62
Neon Trees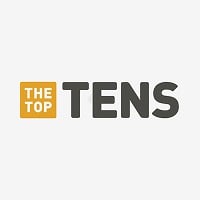 Neon Trees is an American rock band from Provo, Utah. Known for their energetic live performances, the band received nationwide exposure in late 2008 when they opened several North American tour dates for the band The Killers.
Horrible singer. Songs don't make sense. Example :everybody talks. This band hates talking! But they're doing it. what?
Wouldn't put them on here considering they're a one hit wonder. - naFrovivuS
Rock? Sounds more like bubblegum power pop to me. And their music all sounds the same.
Never really cared about them. - OnyxDash
V 4 Comments
63
3 Days Grace
The person who made this list is an idiot. I-D-I-O-T! Bands like Guns N Roses, Nirvana, Black Sabbath, Red Jumpsuit Apparatus, The Devil Wears Prada, Green Day, should not be even close to this list. And that's not all, I could go on. But you've gone too far when you've put the rock band of the century THREE DAYS GRACE on here! It's bloody Three Days Grace for crying out loud! Whoever made this list, and the people who contributed, should be ashamed of themselves. - Alpha101
Okay guys, its THREE DAYS GRACE not 3 days grace - VanZeppelin
Okay three days grace is awesome. Who ever made this list is a retard
This band has a good song, which is The Animal I Have Become, but other than that, don't really care for them. Good band though. - AnimeDrawer
V 13 Comments
64
Sex Pistols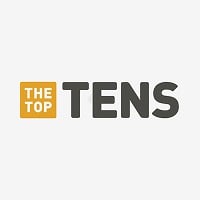 The Sex Pistols were an English punk rock band formed in London in 1975. Although they initially lasted just two and a half years and produced only four singles and one studio album, Never Mind the Bollocks, Here's the Sex Pistols, they are considered one of the most influential acts in the history ...read more.
What the hell are you people saying! The sex pistols are an icon of punk rock!
Why the hell are these guys here? Nevermind the Bullocks is a classic album!
Sorry. I prefer bands with actual bassists. I also prefer bands where the vocalist doesn't intentionally try to sound like a kindergartener taunting me.
They only released one album... how are they popular with only one album - Th3Zm0nst3r
V 12 Comments
65
Devo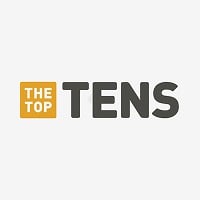 If you ever listen to devo's first album, you'll understand why they shouldn't be on this list. Their are strange but yet really cool band!
They whipped it good. And blow it. And suck it. And get it all over their faces.
No clue who they are, but why is Cannibal Corpse on the list?!
WHIP IT! WHIP IT GOOD! - OnyxDash
V 2 Comments
66
Bowling For Soup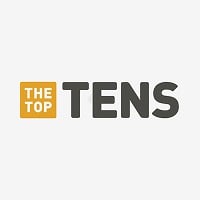 Bowling for Soup is an American rock band originally formed in Wichita Falls, Texas, in 1994. The band consists of Jaret Reddick, Chris Burney, Erik Chandler, and Gary Wiseman.
, this band is painfully bad! I took their album out from the library once because of the cover, but it made me want to die...
Only know them for Phineas and Ferb. - OnyxDash
What I'm questioning about this band is the name..
They're only known for a T.V. show: PHINEAS AND FERB. That's not impressive
V 1 Comment
67
Enter Shikari
Never heard of them. - OnyxDash
68
Lordi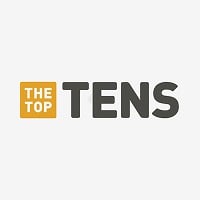 Lordi are a Finnish hard rock/heavy metal band, formed in 1992 by the band's lead singer, songwriter and costume maker, Mr Lordi.
If you like fat dudes dressed as evil trees and the usual norg death to all thing scene your in for a treat, if not, it's fat duded dressed as evil trees and acting and sounding stupid.
Just Googled them and I have absolutely no idea what I am looking at and listening to
Absolutely awful. They're done nothing good except winning a pop song contest - Disturbedpotato
what? - OnyxDash
V 3 Comments
69
Bullet For My Valentine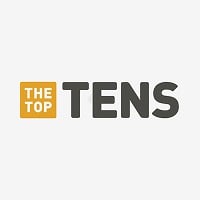 Bullet for My Valentine are a Welsh metalcore band from Bridgend, formed in 1998 . The band is composed of Matthew Tuck (lead vocals, rhythm guitar), Michael Paget (lead guitar, backing vocals), Michael Thomas (drums) and Jamie Mathias (bass guitar). Former members include Nick Crandle and Jason James; ...read more.
What the... ? Bullet For My Valentine is a great band. They actually have audible lyrics through their screaming and they can play live. I like their lyrics too, it's not "whiny" at all. I love especially Scream Aim Fire and Fever albums but I also like The Poison. Bullet For My Valentine DOES NOT DESERVE TO BE ON THIS LIST.
I'm. Going to kill who put this on here
God what a horrible band. Whiny and generic as all hell.
They're okay. - OnyxDash
V 3 Comments
70
Cobra Starship
Cobra starship is so not awesome
They used to be pop rock, but now they are pure pop. - AnimeDrawer
Cobra starship is awesome
This is a real band? - OnyxDash
V 2 Comments
71
Oasis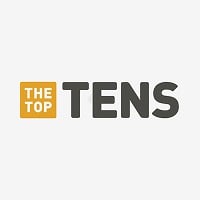 Oasis were an English rock band formed in Manchester in 1991. Developed from an earlier group, the Rain, the band originally consisted of Liam Gallagher (vocals and tambourine), Paul "Bonehead" Arthurs, Paul "Guigsy" McGuigan, and Tony McCarroll.
Is it because of Noel and his loud mouth, it's because of Noel isn't it - NarrowArtist147
One of the greatest bands ever
Should be top 3 worst. Noel is a plagarist, Liam is a 4th rate John Lennon wannabe, and the others, honestly, who cares! Incredibly stupid and derivative music and an embarrassment to England.
Get em off this list. - OnyxDash
V 4 Comments
72
OneRepublic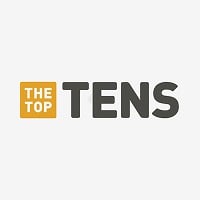 OneRepublic is an American pop rock band. Formed in Colorado Springs, Colorado in 2002 by lead singer Ryan Tedder and guitarist Zach Filkins, the band achieved commercial success on Myspace as an unsigned act.
Why? , They Are Great! - VideoGamefan5
Not rock - Disturbedpotato
73
The Devil Wears Prada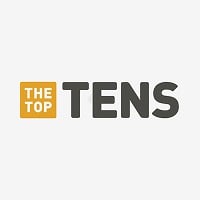 The Devil Wears Prada is an American metalcore band from Dayton, Ohio, formed in 2005. It consists of members Mike Hranica, Jeremy DePoyster, Andy Trick, and Daniel Williams.
Wait a minute isn't this actually the name of a movie?
Oh my God this band is on here? But why? There is nothing wrong with them, and I have yet to see Pierce the Veil. PIERCE THE VEIL NEEDS TO BE HIGHER THAN THIS THIS IS GOOD MUSIC
ooh c'mon, this isn't even music... why are good bands like g'n'r and pantera in this list? -
Never listened to them. - OnyxDash
V 4 Comments
74
The Chainsmokers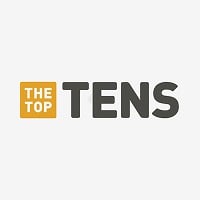 The Chainsmokers are the type of band that's played to death on the radio and you get so sick of their songs, you find yourself smashing your head on a table whenever their songs come on.
Led zeppelin, the beatles, iron maiden and the beach boys are above this - Himalayansalt
Are They Even Pop Punk? - VideoGamefan5
Not rock but terrible - DarDar17
75
R5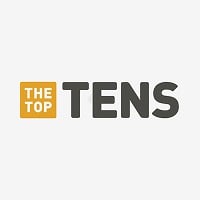 R5 is an American pop rock band formed in Los Angeles, California, in 2009. The band consists of lead vocalist/rhythm guitarist Ross Lynch, Riker Lynch, Rocky Lynch, Rydel Lynch, and Ellington Ratliff.
They are all about the almighty dollar. Their shows and website can't push their crap bags fast enough. The amounts of money young girls have to spend in a room with their heart throbs to be herded through like cattle to listen to their repetitive and inane conversation, have a photo taken with them and get a bag of dime stor trinkets is foul. The content of their songs is sexual, yet parents allow their daughters and sons to attend these maniacal "concerts" where I understand the wait time for the opening acts and wait time takes far longer than the actual performance of Ross Lynch gyrating his pelvis, tugging at his hair and clothing is not appropriate. How do I know? My 12 year old daughter was a fan of the Disney show, "austin & Ally". She wanted to go to a show, so like a good parent, I did my research which is very simple on line. Do most parents want their hormone charged Tweens to exacerbate their sex drive already? I love good rock music for age appropriate people. There are ...more
These idiots turn Disney Channel into a freak show - FrankP
They aren't even rock-. -
Sucky band with terrible, cheesy teen songs, rather listen to Good Charlotte than this pile of poop. Love Me Like That is such an annoying song, sounds like a Kesha song, but worse. - AnimeDrawer
V 5 Comments
76
Def Leppard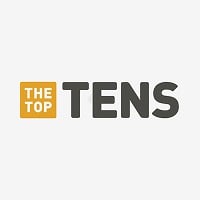 Def Leppard are an English rock band formed in 1977 in Sheffield as part of the new wave of British heavy metal movement.
I don't agree with a lot of things on this list, but this band is one of the most overrated pieces of dog poo do in rock history.
GET EM OFF THIS LIST! (Cringes inot a million pieces) - OnyxDash
This is such bull, these guys did their thing in the 80's I loved them!
77
Kid Rock
The more I listen to Kid Rock, the more I hate him. Sure, Nickelback isn't the most interesting band in the world, but at least they sound good. Kid Rock, on the other hand, sounds like a herd of cows getting shoved alive into a grinder.
This stupid redneck... Sexist from hell... !
Man Kid rock is so bad it makes me want to cry. I have a radio playing at night and even if I'm cozy I will get up to shut off a radio when kid rock comes on
He's okay. - OnyxDash
V 4 Comments
78
Emphatic
Don't know this group. - OnyxDash
79
Backstreet Boys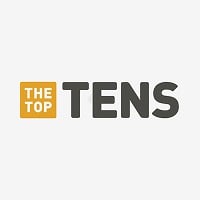 Well, do I have to say anything? I'm not a girl, and I'm not gay. Therefore I can't physically like them.
Backstreet Boys sucks! Who hears this music nowadays?
Now this... This is what a real boy band is, they aren't auto-tuned crap like 1D and the Backstreet Boys are talented.
They're not rock, but their music is good - wrests
V 5 Comments
80
Skillet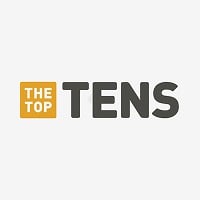 Skillet is an American Christian rock band formed in Memphis, Tennessee in 1996 and based in the United States.
Very good rock band, doesn't belong on this list. - jbsucks11
WHAT THIS IS THE BEST BAND I LOVE THIS BAND AN I HAVE ALL THEIR ALBUMS WHOEVER PUT THIS ON HERE IS THE WORST!
I'm not even religious and I like this band
Why the heck is skillet on this list!
V 9 Comments
PSearch List
Recommended Lists
Related Lists

Best Rock Bands of All Time

Top 10 Philippine Rock Bands of All Time

Top 10 Rock Bands That Have Gotten Worse Over Time

Most Epic Rock N' Roll Bands of All Time

Top 10 Rock Bands That Have Improved Over Time
List Stats
14,000 votes
346 listings
9 years, 310 days old

Top Remixes (72)

1. Asking Alexandria
2. Rage Against the Machine
3. Limp Bizkit

dchamblin42

1. Nickelback
2. Daughtry
3. Coldplay

Avalanche

1. Lynyrd Skynyrd
2. Red Hot Chili Peppers
3. Foo Fighters

tommydeath
View All 72
Posts
Donteven
Error Reporting
See a factual error in these listings? Report it
here
.