Top 10 Worst Shows From Cartoon Network and Disney Channel
The Contenders: Page 2
21
Hannah Montana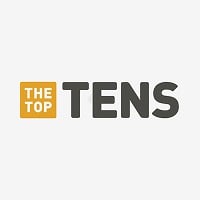 Hannah Montana, also known as Hannah Montana Forever for the fourth and final season, is an American musical comedy series created by Michael Poryes, Rich Correll, and Barry O'Brien which focused on Miley Stewart, a teenager living a double life as an average schoolgirl by day and a famous recording ...read more.
Speaking of which, Hannah Montana Forever is the fourth/final season of one of my most hated sitcoms of all time (I am replying to the Hannah Montana fan that treats her opinion like a true fact). I give it a 0/10. It's either Hannah Montana or Miley Cyrus herself that messed up her reputation big time (like Nickelodeon did to Ariana Grande), even though she stopped being so trashy and narcissistic (to the point where she turned into a monster) very recently on 2016, which is nevertheless ending. - Kieran Stark aka The Ultimate Daredevil
This show is a rip-off of Lizzie McGuire! I ♥ Lizzie McGuire! But not this show, OR Kim Possible!
THIS SHOW IS THE BEST! This is the best show ever what are you talking about? Who posted this? HANNAH Montana FOREVER!
22
Steven Universe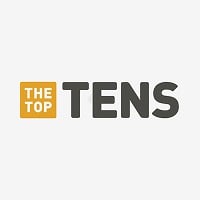 Steven Universe is an American animated television series created by Rebecca Sugar for Cartoon Network. The show's based around a young boy by the name of Steven Universe, who is a hybrid of a gem and a human. He lives with his gem friends, Garnet, Amethyst and Pearl.
This show is really good it shouldn't be on these negative lists
Steven universe gives the childish view on the world but has deeper meaning, I love it
23
A.N.T. Farm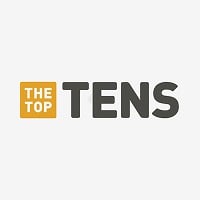 A.N.T. Farm is an American teen sitcom which originally aired on Disney Channel from May 6, 2011 to March 21, 2014. It first aired on May 6, 2011, as a special one-episode preview and continued as a regular series starting on June 17, 2011. After airing as the preview of the series, the pilot episode ...read more.
I would rather watch an actual ant farm than this crap
A.N.T. fARM?! Are you KIDDING ME, DISNEY CHANNEL?! AGGHH!
24
Regular Show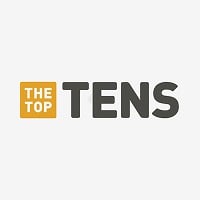 Regular Show is an American animated television series created by J. G. Quintel for Cartoon Network that premiered on September 6, 2010. The series revolves around the lives of two friends, a blue jay named Mordecai and a raccoon named Rigby—both employed as groundskeepers at a local park.
This show is stupid and teaches kids how to become perverts that like to hit on women. I used to like this show in 2010 when it started but I started hating it in 2011 because it was to inappropriate. This show should have been on Comedy Central, fox, or USA because it's too inappropriate for children.

Mordaci- he likes to tell dirty jokes, get others in trouble, hit on margret ( I feel bad for margret) and yell the letter O which is immature. So he is obviously a pervert, there are too many reasons why.

Rigby- he is a cry baby that can't punch people and almost died in lava. He also acts like a fatass because he eats too much junk food and his body quit on him.

Benson- he has anger management issues and yells for no reason. Plus he fires people for no reason. He is rude and he is going to hell when he dies.

Muscle man- he is an overweight man that eats too many tacos and he makes fun of his mom. Plus he wears a shirt that shows his stomach and pants that ...more
Why is this on the list it's the best show ever
More Disturbing Than Adventure Time
Your right. worst show in the history of shows.
V 1 Comment
25
Gravity Falls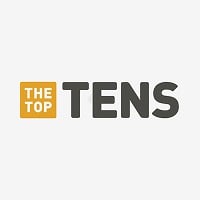 Gravity Falls is an American animated television series produced by Disney Television Animation that first aired on Disney Channel, and then on Disney XD from June 15, 2012 to February 15, 2016. The series follows the adventures of Dipper Pines and his twin sister Mabel in the fictional town of Gravity ...read more.
There's Nothing Wrong With This Show!
I gotta admit, you all the WORST!
If you hate Mabel then think of her as her warrior doppelganger Lebam
To the people who hate this show then
SHUT the [email protected] UP! This show is
Great!
V 2 Comments
26
Austin & Ally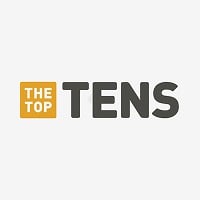 Austin & Ally is an American teen sitcom that premiered on Disney Channel on December 2, 2011, and ended on January 10, 2016. The series was created by Kevin Kopelow & Heath Seifert, the writers and producers of the Disney Channel sitcoms Sonny with a Chance and Jonas.
This show is so boring.
I will share my opinion on this show..
The actors stink! It's like they're fake.
IT'S THE 17TH WORST SHOW EVER! BUT FANS, PLEASE DON'T HATE ME FOR THIS!
This show rocks I mean I get what you are saying about the fake thing but come on it is a good show
V 1 Comment
27
Good Luck Charlie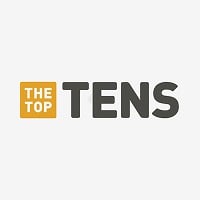 Good Luck Charlie is an American sitcom that originally aired on Disney Channel from April 4, 2010, to February 16, 2014. The series' creators, Phil Baker and Drew Vaupen, wanted to create a program that would appeal to entire families, not just children.
Take this show off the list it rocks - Bob
28
Shake It Up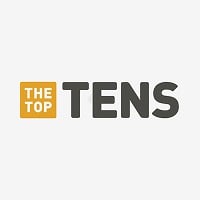 Shake It Up (sometimes stylized as Shake It Up!) is an American sitcom that originally aired on Disney Channel in the United States from November 7, 2010 to November 10, 2013. Created by Chris Thompson and starring Bella Thorne and Zendaya, the show follows the adventures of CeCe Jones (Bella Thorne) ...read more.
This is the worst cheesiest show ever I used to like it but now its terrible
Shake It Up!, Hmm... Where Should I Start... Well, I Used To Like This Show When It Was Funny, But, Now, I Hardly Watch It, I'm Sorry, Guys, But, I Think, It's Time For Shake It Up To Close It Up And Stop Making The Show, Because... To Be Honest... It's Just A Bit Washed Up Or Old, Who Agrees With Me, Ey!?!.
Feeling I'm not gonna say anything because I could go on forever about how bad this show is. Haws it'd the worst show ever! Ig they call that dancing? Ther
E wrong the "dancing" is terrible like it's just ugh
29
Batman
This show made a mockery of Batman.
31
Teen Titans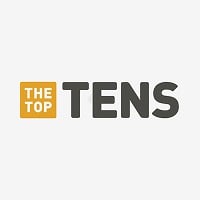 Teen Titans is an American animated television series created by Glen Murakami, based on the DC Comics characters of the same name.
Hey! Leave That Show Alone Hater, Pick On The Fake Version Of This Instead Teen Titans NO!
32
The Grim Adventures of Billy & Mandy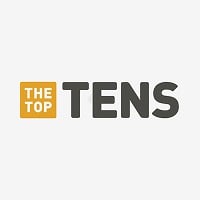 The Grim Adventures of Billy & Mandy (also known as Billy & Mandy) is an American animated television series created by Maxwell Atoms for Cartoon Network, and is the 14th of the network's Cartoon Cartoons (albeit namely when it was part of Grim & Evil; the show is considered separate from Cartoon Cartoons ...read more.
33
Sidekick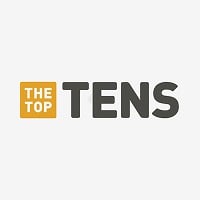 Ugh... Can't Believe My Little Brother Wasted His Time With This And Almost Naked Animals, They Both Suck Some Serious Ass! But Sidekick Is Better Than Almost Naked Animals, But Still Sucks!
Dear GOD! This is a retarded show!
34
Crash & Bernstein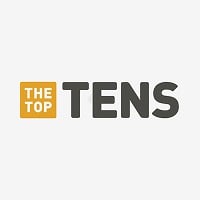 Crash & Bernstein was an American live action television comedy series with puppetry which premiered on October 8, 2012 and ended on August 11, 2014 on Disney XD. Created by Eric Friedman, the series centered on a boy with three sisters who wishes to have a brother . His wishes come true when a puppet ...read more.
35
Kid vs. Kat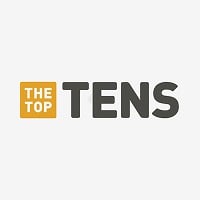 Kid vs. Kat is a Canadian animated television series developed and produced at Studio B Productions, in association with YTV and Jetix Europe for its first season and Disney XD Europe for its second season.
This show is a rip-off of Invader ZiM.
Oh boo a ugly ass cat from outer space!
And a dad with two kids and the little
Girl screams like a Sore A$$ hauler!
And the boy is also a loser! Luckily
They cancelled this show because
There nothing more than a ugly sore
Butthole cat.
I'm a Grammar Nazi here, and they said Cat wrong.
36
I Didn't Do It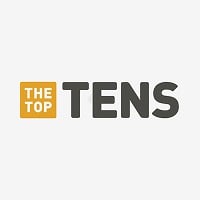 When I watch Disney Channel I think "Right, I should watch something good." I see I Didn't Do It, and it's stupid and I'm just like "Noo! " Plus what is that stupid title!?

It's always the same story, they do something bad and they always claim they didn't do it.
This show is so bad I mean it's not even funny and I gave it a chance
This show makes no sence there are too many seasons why. The kids in this show like to talk back to each other and their parents. The name should get changed to " stupid trouble makers." I hope this show gets cancelled unless it already is.
Worst show ever. So cheesy and all the actors are terrible
V 2 Comments
37
Mighty Med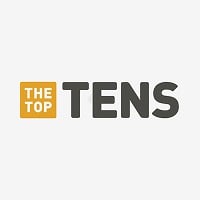 Mighty Med is an American Disney XD original series created by Jim Bernstein and Andy Schwartz and produced by It's a Laugh Productions for Disney XD. It stars Jake Short, Bradley Steven Perry, Paris Berelc, Devan Leos, and Augie Isaac. The series aired for two seasons, premiering on October 7, 2013, ...read more.
What's wrong with mighty med? Other than gus.
Mighty med is too boy ish
38
Doraemon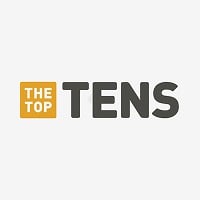 Doraemon is a fictional character in the Japanese manga and anime series of the same name created by Fujiko Fujio, the pen name of writing team Hiroshi Fujimoto and Motoo Abiko.
Look whoever put this here is retarded and out of their mind and a total piece of crap. Doraemon is my life and the best show in the world and so is phineas and ferb and gravity falls. Whoever made this list has no taste in T.V. shows man! The only one here that deserves to be here is dora the explorer all the other shows a good and some are great and awesome.
This show was a Asian show! It's a
Good show!
It Ripped Off SpongeBob SquarePants Which Was My Favorite Show. Plus The Dorayaki Tastes Horrible While The Krabby Patty Tastes Delicious. Also I Hope T.V. Asahi Gets Sued By Nickelodeon. So I Give Doraemon A Thumbs Down And F- While I Give SpongeBob SquarePants Thumbs Up And A+.
The same thing happens again and again. Nobita gets bullied by Geyan and Suneo or gets bitten by a dog or gets 0 in the exam.Nothing new.Doraemon helps him.eventhough Nobita gets into trouble.totally STUPID and BORING.
39
Winx Club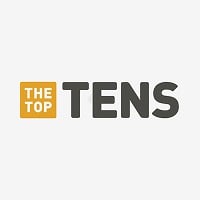 I'd rather listen to Benito Mussolini threaten people all day instead of these immature girls throwing rainbows all day just to make people die.
Teen Girls who kill pepole with rainbows? Well that's the stupidest thing I've seen.
Winx Club is like My Little Pony except with humens. - Chaotixhero
I don't care what anyone says I LOVE WINXS
40
The Tom and Jerry Show
I hate how tom and jerry keeps getting milked and shows like this are made
This show sucks its like the same as every other show with animales I bet you 3/4 of the world didn't even watch the first episode someone take that show off the air
V 1 Comment
PSearch List
Recommended Lists
Related Lists

Top Ten Least Funny Shows From Nick, Cartoon Network, and Disney Channel

Top Ten Underrated Shows From Nick, Cartoon Network, Disney Channel, and the Hub

Best Shows from Nick, Cartoon Network, and Disney Channel

Top Ten Lamest Shows from Nick, Cartoon Network, and Disney Channel

Best Shows On Disney Channel and Cartoon Network
List StatsUpdated 23 Jun 2017
400 votes
64 listings
4 years, 41 days old

Top Remixes

1. Uncle Grandpa
2. Johnny Test
3. The Problem Solverz

CartoonsGirl

1. Level Up
2. Soupe Opera
3. The Problem Solverz

ichabod

1. Steven Universe
2. Johnny Test
3. Good Luck Charlie

stevenfan33
Posts
Error Reporting
See a factual error in these listings? Report it
here
.