Top 10 Worst Shows From Nick, Cartoon Network, and Disney Channel
The Contenders: Page 6
101
Mike, Lu & Og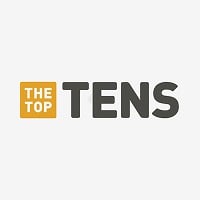 This show is so boring. The animation is boring.
Whoever put this on the list is so dead
V 1 Comment
102
The Grim Adventures of Billy and Mandy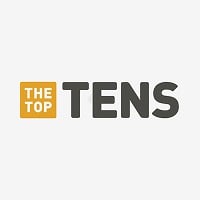 The Grim Adventures of Billy & Mandy (also known as Billy & Mandy) is an American animated television series created by Maxwell Atoms for Cartoon Network, and is the 14th of the network's Cartoon Cartoons (albeit namely when it was part of Grim & Evil; the show is considered separate from Cartoon Cartoons ...read more.
This was awesome show
My only problem is the gross out humor. Besides that, the show is great.
Take this show OUT of this list it may be scary but just take it out
This show was good
V 6 Comments
103
Hulk and the Agents of S.M.A.S.H.
Am I really the only one who likes this? Having a smart Hulk is better than Hulk trying to kill everyone, friend and foe, but a team for himself wasn't necessary, he's apart of the Avengers, it's better to be a hero with the Avengers and go smashing with your crew on free times
This is a disappoint to Hulk because I mean it does even go with hulk. I mean why is hulk talking like a smart person, when he has always been dumb.
This was a good show,I love how Disney makes shows from marvel heroes keep it up I love those shows.
This show is awesome
V 3 Comments
104
The Boondocks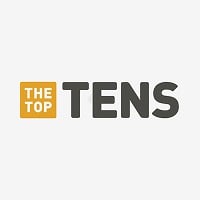 Cantankerous Robert "Granddad" Freeman is the legal guardian of his grandsons, 10-year-old revolutionary Huey and 8-year-old Riley, a product of contemporary rap culture. After moving the family from Chicago's South Side to the safety of suburban Woodcrest -- aka the boondocks -- Granddad hopes to ignore ...read more.
"this show is innapropriate and kids shouldn't be watching this kids can go out and do the things on this show and could end up dead or in jail" That's kinda why they put it on Adult Swim. And how does a show being inappropriate for kids (even though it wasn't even make for kids) make it bad? That's like calling South Park the worst show in the world because kids can't watch it. Ridiculous.
Actually a this show is for adults because it is on Adult Swim thank you very much
Why this is so stupid
TAKE THIS SHOW OFF THE LIST CAUSE IT'S AN ADULT SHOW NOT A KID SHOW! WHY ARE THERE SO MANY BRAIN-DEAD USERS ON THESE KINDS OF LISTS?
V 5 Comments
105
Yu-Gi-Oh!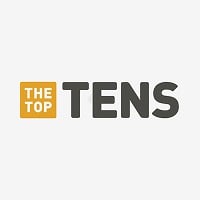 Yu-Gi-Oh! was aired from 2000 to 2004 in Japan, and 2002 to 2006 in the US. It continues where the Toei Anime Left off. When 10th grader Yugi Muto solves the Millenium Puzzle, Yami Yugi emerges, taking control of him to help his friends. In Duel Monsters, they mostly played children's card games because ...read more.
I used to love this when I was little! It was one of the things I grew up on, if only they showed reruns on nicktoons.
I don't like the show period I wish I could move it to number 1
106
Beyblade: Metal Masters
As a kid, Naga was my favorite Bakugan. Now I realize this show sucked. - Discord
Just saying this show was my childhood. Take it off the list.
I don't like metal masters at all
This shouldn't be on the list
V 2 Comments
107
Good Luck Charlie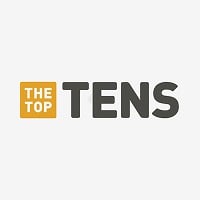 Good Luck Charlie is an American sitcom that originally aired on Disney Channel from April 4, 2010, to February 16, 2014. The series' creators, Phil Baker and Drew Vaupen, wanted to create a program that would appeal to entire families, not just children.
The show was good at first and came with great morals for kids. However, after it was renewed for season after season it became more bland and predictable. There was little to no diversity on the show (it was clear that teddy's black friend was only on the show so that there could be one non white character) and it repeated the narritive of a white straight girl who was navigating through high school; somthing we have seen a million times.
Only reason it is on the list because I never got what it was about.
Why is this on the list
It's on the list because of the poor, weak plot & laugh tracks, and a bit of racism.
I didn't really like it that much... but It annoyed me less than shows like Austin and Ally.
V 6 Comments
108
Evil Con Carne
I love that show take it off the list
109
Strawberry Shortcake
Little girls' shows! I am a 16 year old boy, and I give this game 1/10 stars solely due to nostalgia. But I will watch Marvel movies instead.
Not a Nick, a Disney Channel or a Cartoon Network show. This is in hulu.
V 4 Comments
110
The Looney Tunes Show
What. I love this show! Bubs, get this off the list!
I like the older Looney Tunes better!
But then again, I'd prefer almost any older shows than the newer ones they have.
I hate this show it is very annoying there voices are like the stupidist sound I have ever heard
V 2 Comments
111
That's So Raven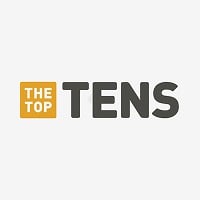 That's So Raven is an American supernatural teen sitcom television series. It debuted on the Disney Channel on January 17, 2003, and ended its run on November 10, 2007. The show had a spin-off series, Cory in the House. The series was nominated in 2005 and 2007 for Emmy Awards for Outstanding Children's ...read more.
That's So Raven was a classic among classics. It combined life lessons, with insanely funny jokes. This is honestly one of my favorite shows, its almost as good as kim possible, to bad you can't watch this hilarious show anymore. Disney sucks dick without that's so raven, kim possible, and all the pther classics. Boo you Disney, because you want to improvise and try new things, half a million people hate you now, including me. Put That's So Raven, and Kim Possible back on air, or you will never be liked by anyone again. (stupid new shows are ruining my childhood
It WAS the best and longest live-action show on Disney Channel until Wizards of Waverly Place, Wizards of Waverly Place was like the new That"s So Raven and it ran longer by a factor of 6 episodes.
This show was my childhood. I grew up watching this, this was and still is one of the best Disney shows ever. Please bring back the old Disney.
This was awesome back then. I wonder why Disney took it off.
I love that's so Raven
V 1 Comment
112
Camp Lazlo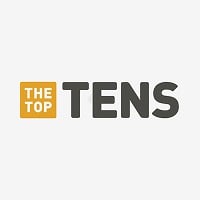 Camp Lazlo is an American animated television series created by Joe Murray and produced by his company Joe Murray Productions with Cartoon Network Studios.
I can't believe Joe Murray actually believes that this show was even one eighth as good as Rocko's Modern Life.
Monkeys befriending leeches? You gotta be kidding me
I hated this show.
This show doesn't make sense
113
Max and Ruby
What's wrong with this? I thought it was cute as a kid.
Why are people putting toddler shows on the list? Of course you aren't going to find enjoyment in them; they're CHILD shows
Ruby is so Bossy. Enough Said
The new one sucks, and it's annoying because Max talks to much and his new voice is weird because he's in school like Kindegarden or Preschool. - ShopkinsLover
V 3 Comments
114
Doraemon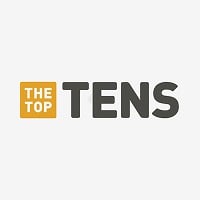 Doraemon is a fictional character in the Japanese manga and anime series of the same name created by Fujiko Fujio, the pen name of writing team Hiroshi Fujimoto and Motoo Abiko.
I love this show your dead man
This show is life
This show is crap
Doraemon is sent back in time by Nobita Nobi's great-great grandson Sewashi to improve Nobita's circumstances so that his descendants may enjoy a better future. In the original timeline, Nobita experienced nothing but misery and misfortune throughout his life. As a result of this, Nobita's failures in school and subsequently, his career, have left his family line beset with financial problems. In order to alter history and better the Nobi family's fortunes, Sewashi sent him a robot called Doraemon.
Feature films
In 1980, Toho released the first of a series of annual feature length animated...
115
Pokemon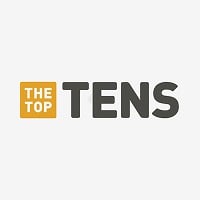 Pokémon, abbreviated from the Japanese title of Pocket Monsters and currently advertised in English as Pokémon: The Series, is a Japanese anime television series, which has been adapted for the international television markets.
Not a terrible show. It's just milked. The plots are terrible and the voice acting has become cheap. Still teaches kids about courage and friendship though.
Anime is a horrible example to kids. They become super sensitive, attention wanting and annoying.
Indigo League was great, anything after that was garbage. You'd have to watch it as a kid to really enjoy it. - Discord
This show is great, but some episodes are boring
Pokemon is the bomb! You people have no taste is anime!
V 8 Comments
116
Elmo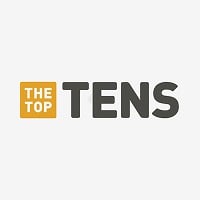 Elmo is a Muppet character on the children's television show Sesame Street. He is a furry red monster with a falsetto voice, who hosts the last full fifteen-minute segment on Sesame Street, "Elmo's World", which is aimed at toddlers.
When I was little I watched this and really loved it. The old ones are actually really good For 3 year old's and 4 year old's.
It's a good show for kids to watch when learning, but if they absorb too much they talk in third person.
I loved it when I was little
This show was pure pedo bear
117
Bella and the Bulldogs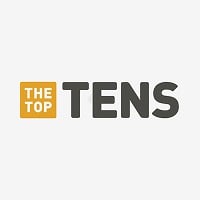 Bella and the Bulldogs revolves around Bella Dawson, a Middle School cheerleader who becomes quarterback for her football team . The series premiered on January 17, 2015 on Nickelodeon and is still running at time of publication .
This show is awful and should be cancelled.
I disagree #best show ever...well 1 of them
Cancell this show
118 Lazy Town
119
Dragon Ball Z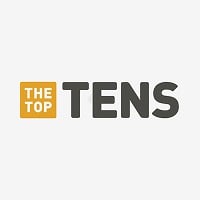 Dragon Ball Z is a Japanese anime television series produced by Toei Animation. Dragon Ball Z follows the adventures of Goku who, along with the Z Warriors, defends the Earth against evil. The action adventures are entertaining and reinforce the concept of good versus evil. Dragon Ball Z teaches valuable ...read more.
They solve their problems with fighting and they curse also they are greedy
I love this show
120
Make It Pop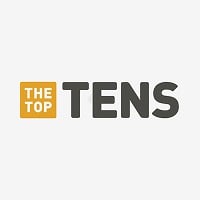 Make It Pop is a K-pop inspired Canadian–American musical comedy series in a telenovela-like format that currently airs on Nickelodeon in the United States and on YTV in Canada.
V 2 Comments
PSearch List
Recommended Lists
Related Lists

Top Ten Least Funny Shows From Nick, Cartoon Network, and Disney Channel

Top Ten Underrated Shows From Nick, Cartoon Network, Disney Channel, and the Hub

Best Shows from Nick, Cartoon Network, and Disney Channel

Top Ten Lamest Shows from Nick, Cartoon Network, and Disney Channel

Best Shows on Nick, Cartoon Network, Disney Channel, Discovery Family, Sprout, Smile of a Child, and PBS Kids of 2016
List Stats
1,000 votes
188 listings
4 years, 222 days old

Top Remixes (20)

1. Marvin Marvin
2. Uncle Grandpa
3. Mr. Meaty

Happyperson

1. Winx Club
2. Grojband
3. Fanboy and Chum Chum

jjaammees

1. SpongeBob SquarePants
2. Adventure Time
3. The Amazing World of Gumball

ItsDaWorldOfSNuGGLEZ
View All 20
Posts
Ultron123
Error Reporting
See a factual error in these listings? Report it
here
.