Worst Shows On Nick Jr., PBS Kids, Nick, Cartoon Network and Hub Network
EpicJake
The Top Ten
1
Barney and Friends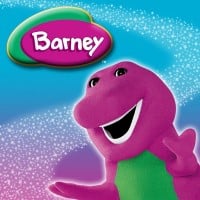 Barney & Friends is an American children's television series aimed at children from ages 1 to 8, created by Sheryl Leach and produced by HIT Entertainment. It premiered on PBS on April 6, 1992. The series features the title character Barney, a purple anthropomorphic tyrannosaurus rex who conveys educational ...read more.
I hate you, you hate me, let's tie Barney to a tree with a pair of handcuffs and an execution, no more purple dinosaur. - EpicJake
This show needs to burn in hell.
It should have never been on T.V. in the first place
I think Barney is a good kids show.Every since I was a young boy,I watched this show ever since.Whoever hates on Barney is a weirdo or weirdette.
2
Sanjay and Craig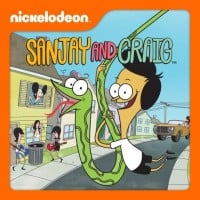 Sanjay and Craig is an American animated comedy television series that aired on Nickelodeon from May 25, 2013, to July 29, 2016, for three seasons and 60 episodes. The series is about a 12-year-old boy named Sanjay Patel who owns a talking pet snake named Craig.
Sanjay and Craig I would rate 0/10. Worst Nick Show ever. It's just so bad, it's beyond comparison to these shows. It has so much dirty humor, and it relies on it's "Poop jokes" to make it still airing. It is teaching kids that being nasty and rude is okay, and I'm NOT OKAY with that. This show REALLY needs to get cancelled. Soon.
I would give Sanjay and Craig a 6/10 as in ratings. I don't hate this show, but it's a stupid cartoon. It relies on disgusting humor. It's a rip-off of Regular Show. I like Regular Show than this stupid show. I mean Regular Show's on Cartoon Network for "God Sake"!
3
My Little Pony: Friendship is Magic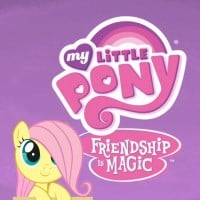 My Little Pony: Friendship Is Magic is a children's animated fantasy television series developed by Lauren Faust, produced by Hasbro Studios and DHX Media Vancouver. Despite the target demographic of young girls, Friendship Is Magic has also gained a large following of older viewers, mainly young and ...read more.
This is the worst show ever. The ponies are ugly. The theme song sucks and its fanbase. Ignorant bronies and pegasisters who watch this show say this show teaches friendship and kindness. Then when someone hates this show like me they act like bullies and jerks. This show is for babies. There are other shows out there that are way better. - cosmo
Actually... Friendship and Kindness is important and it teaches about it. Unlike the fairy oddparents that doesn't teach anything at all. SpongeBob too is better cause it teaches how to have fun.
It is not bad, but not extremely good. It's overrated, but not bad as say "Dora". - Pony
Go to number 1 my little pony - EpicJake
My little pony doesn't suck. It's now not even for kids! So back off! And how could this show be worst than Dora or Sanjay and Craig? I'm a few days older than you! - MLPFan
Take this off the list
4
Dora the Explorer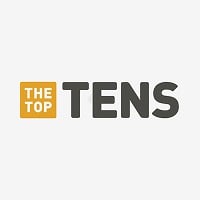 Dora the Explorer (2000 - 2019) is an American preschool educational animated TV series created by Chris Gifford, Valerie Walsh, and Eric Weiner in which Dora goes on adventures with her friend, a monkey named Boots.
Dora is so stupid
When I was nine I said she should fall over and be punished with a whip.
She showed that you shouldn't eat the ice cream cone! That's teaching to be wastefull!
5
Uncle Grandpa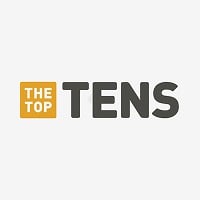 Uncle Grandpa is an American animated television series created by Peter Browngardt for Cartoon Network that premiered on the network on September 2, 2013. The series is based on Browngardt's animated short of the same name from The Cartoonstitute.
It makes no sense whatsoever D: - Lem
Stupid, weird, show. It's just so weird, and the characters are dumb and annoying. Character reviews:

Uncle Grandpa: Stupid, weird, acts like he's 3, looks and acts high.
Mr. Gus: Regular tough guy, acts like he has depression.
Pizza Steve: Self absorbed, snobby, stuck up, stereotypical popular guy
Tiger: Girly girl, likes boy bands
6
Clarence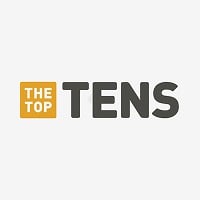 Clarence is an American animated television series created by Skyler Page for Cartoon Network. The series revolves around a young boy named Clarence and his two best friends Jeff and Sumo. Page, a former storyboard artist for Adventure Time and revisionist for Secret Mountain Fort Awesome, developed ...read more.
Clarence looks like a pile of crap in a t - shirt.
I love clarence
7
Teenage Fairytale Dropouts
I hate when this show comes on sad humor
8
Adventure Time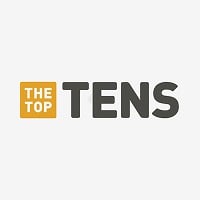 Adventure Time is an American animated television series created by Pendleton Ward for Cartoon Network. The series follows the adventures of a boy named Finn (voiced by Jeremy Shada) and his best friend and adoptive brother Jake (voiced by John DiMaggio)—a dog with the magical power to change shape ...read more.
This cartoon should have been called mis-adventure time and a certain miniseries should have been called mi-stakes
Why did you put it here? Marceline is my love
Why is this even on the list? It's not made for 5 year olds, you know. It's made for tweens. Calm down, guys. Cartoon Network is practically a channel for teens. This show really shouldn't be on here.
9
Caillou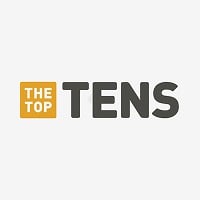 Caillou is a Canadian educational children's television series that was first shown on Télétoon and Teletoon, with its first episode airing on the former channel on September 15, 1997; the show later moved to Treehouse TV, with its final episode being shown on that channel on October 3, 2010. The ...read more.
Sometimes they need a nice long spanking with a slipper or ruler.
This person is evey whining and really annoying and every immature
10
Wow! Wow! Wubbzy!
This annoying show is basically about some gerbil who says weird things, and he is basically a villain. The other characters are also villians, and whoever made this should cancel this show.
Just for little kids. That's all.
The Contenders
11
Team Umizoomi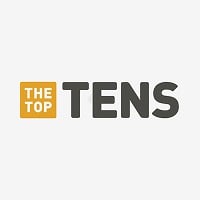 Team Umizoomi is an American computer-animated musical children's television series with an emphasis on preschool mathematical concepts, such as counting, sequences, shapes, patterns, measurements, and comparisons.
12
Super Why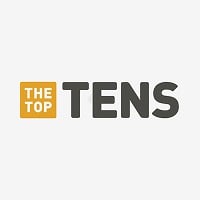 Super Why! or The Reading Adventures of Super Why! is an American-Canadian children's CGI animated show developed by Angela Santomero and Samantha Freeman Alpert. The series is produced by New York City-based Out of the Blue Enterprises and Toronto-based DHX Media through its Decode Entertainment division. ...read more.
Shut up this shows awesome
13
Boyster
Worst plot ever. This show is Disney answer to Johnny Test
14
Tree Fu Tom
I watched this show before. It was so stupid! I didn't know Tom was drunk because he was talking to talking to me, the characters are ugly, and it's just plain bad! This show has to stop airing!
He's kind of slow teaching kids repeatively while while other are about to fall in a chasm, this is not the time for that!
15
Care Bears
Can't take Care Bears. Dora was a sweetheart comings
16
Spliced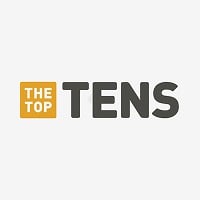 This show sucks period. The animation looks terrible,
The plot was stupid, and the characters look disgusting!
And why is the half-pony, half-gorilla, sound like a man? When I first saw this show I was like: what the heck? This should be lower! Lets keep voting until this is number 1!
17
Cow and Chicken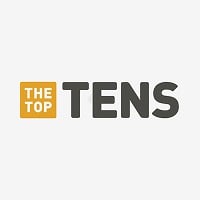 Cow and Chicken was an American animated comedy television series created by David Feiss for Cartoon Network, and the third of the network's Cartoon Cartoons.
Replace cat-dog
18
Paw Patrol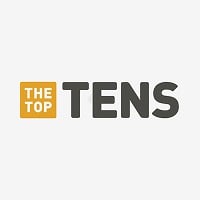 PAW Patrol is an Canadian animated television series created by Keith Chapman. It is produced by Spin Master Entertainment with animation provided by Guru Studio. In Canada, the series is primarily broadcast on TVOKids, which first ran previews of the show in August 2013. The series first aired on Nickelodeon ...read more.
My kid loves his show
This show is bad, retarted rip off of Road Rovers
19
Mike the Knight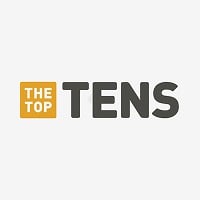 Mike the Knight is a Canadian/British/American animated television series created by Alexander Bar and written by Marc Seal.
He's whines all the time like calliou, he's bossy like peppa pig, and he's so selfish.
20
Teletubbies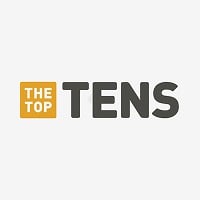 Teletubbies is a British pre-school children's television series created by Ragdoll Productions' Anne Wood CBE and Andrew Davenport, who wrote each of the show's 365 episodes. It is owned by Canadian Studio WildBrain, which is the largest independent Children's and Adolescent's Film Studio
This show is so CREEPY!
Die la la! You suck Dipsy! You are stupid po! You're the most annoyigish tinky winky! I'll spray you with water baby sun!
21
Sesame Street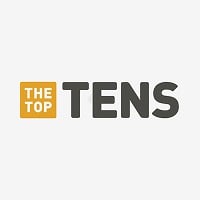 Sesame Street is a long-running American children's television series, produced by Sesame Workshop and created by Joan Ganz Cooney and Lloyd Morrisett.
It's kinda like SpongeBob: It was funny at the beginning, but then it got unfunny and boring. The characters start to become more and more unlikeable.
22
Blue's Clues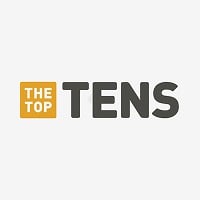 Blue's Clues is an American children's television series that premiered on Nickelodeon in 1996. Producers Angela Santomero, Todd Kessler, and Traci Paige Johnson combined concepts from child development and early-childhood education with innovative animation and production techniques that helped their ...read more.
Exactly. I can't believe some idiot would put this on here.
No! This show is great. I wan't to shoot the person who ever put this on here.
23
Yo Gabba Gabba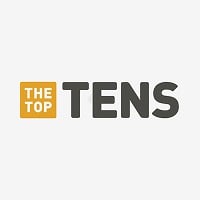 Yo Gabba Gabba! is an American live action/puppet children's television show starring five costumed toys-come-to-life and their friend DJ Lance Rock.
24 ZOOM
25
Nella the Princess Knight
The most Annoying show ever! Needs to die with Barney and Dora! -Tomboyis h 107
26
Winnie the Pooh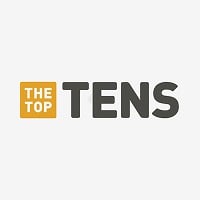 Winnie the Pooh is a character based on A. A. Milne's Winnie-the-Pooh stories. The Disney media franchise commenced in 1966 with the theatrical release of the short Winnie the Pooh and the Honey Tree.
BAdd New Item