Top Ten Worst Shows From Nickelodeon, Disney Channel, Cartoon Network, and Hub Network
The Contenders: Page 5
81
Kim Possible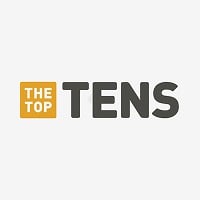 Kim Possible is an American animated children's television series created by Bob Schooley and Mark McCorkle for Disney Channel.
It's really shocking to see this. Kim, Ron, Rufus and the Team Possible are the BEST EVER. one of the awesome shows
This shows good! We all had a crush on Ron as kids.
This show is so overrated because it sucks
Loved her an Ron!
V 4 Comments
82
Planet Sheen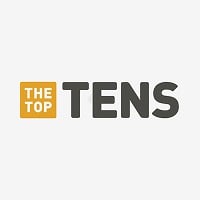 Planet Sheen is an American CGI animated television series. It is a spinoff series in the Jimmy Neutron franchise, focusing on the show's comic relief, Sheen Estevez, as he gets stranded on another planet. The show was hated by critics and fans for not using any of the original cast (besides the obvious), ...read more.
I absolutely hate Planet Sheen. I liked Sheen more when he was on Jimmy Neutron.
Yeah. And to know what it would have been a whole lot better for them to have one more season instead of this okay but still crappolla show
This show was on for a year like most suckish nick shows. he was decent on jimmy neutron now they make this. take off the monkey. or that blue girl. I would love them to get rid sheen but they can't do that because he is the main character.
83
Foster's Home for Imaginary Friends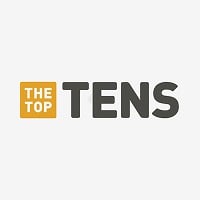 Foster's Home for Imaginary Friends is an American animated television series created by Craig McCracken for Cartoon Network Studios.
I like the show a lot. they just need to get rid of someone, CHEESE!
Didn't like it at first, but, it grew on on me.
V 2 Comments
84
Sesame Street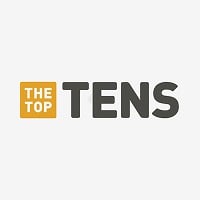 Sesame Street is a long-running American children's television series, produced by Sesame Workshop and created by Joan Ganz Cooney and Lloyd Morrisett.
It's still good, I admit. Cookie Monster is awesome! And when was the last time you saw an adult or teenager wearing a Sesame Street shirt? Exactly! It appeals to everyone. If you still like it, rock on!
I am 11 and I still love this show... I'll ask my brother (5) if he wants to watch it"no"I put it on anyway cause I like it..
It was such a good show until the CGI animation age started, now it sucks and needs to get cancelled. - nelsonerica
U guys suck take this off now
V 2 Comments
85
Mike, Lu & Og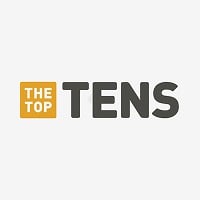 I hate whoever put Mike, Lu & Og on this list. Mike, Lu & Og is the best! If anyone dares to hate this show, they are dumb!
V 1 Comment
86
Soupe Opera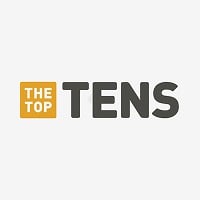 Soupe Opéra is a children's television programme. It was created in France in the early 1990s and aired on FR3/France 3 in France, and was also aired in Australia, originally on free-to-air, non-commercial channel ABC1, but is now shown more commonly on sister channel ABC2 on the ABC 4 Kids line-up, ...read more.
This show is just absolutely retarded. Don't ever watch this show.
This show really creeps me out. The sound is so horrifying.
I find this show creepy and annoying. I change the channel every time it's on because I just can't stand the show... not even for a second.
Heard they're bringing it back
V 1 Comment
87
PB&J Otter
This show is boring, the animation is boring, and the characters are boring as well. I hate the "Noodle dance".
This show isn't bad or weird just SHUT YOUR MOUTH!
Well I Use To Hate PB&J Otter At First But Now I Love It Now It's The Best Show I Love PB&J Otter
V 1 Comment
88
I Am Weasel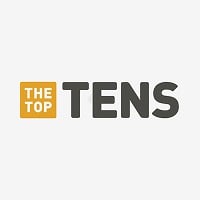 I Am Weasel is an American animated television series created by David Feiss for Cartoon Network, being the fourth of the network's Cartoon Cartoons.
This show is just absolutely retarded. I mean, I thought Cow & Chicken was bad, this show is even worse.
This show is awesome just like the other shows from the powerhouse era (1996-2005)
89
Robotomy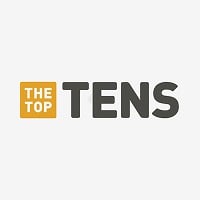 Oh! My! God! Not again with the robotic torture, Caroon flippin' Network!
90
Unnatural History
Think of it as Time Squad, except that it isn't funny or animated.
91
League of Super Evil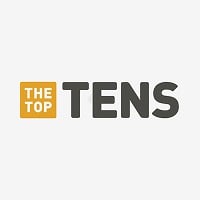 This show has no sense in good comedy. It's worse than Kid Vs. Cat. I personally thought that This show League of super evil lacks entertainment and a good decent plot. But what can you say? A lot of T.V. shows these days show up as crap.
This show has a tiny bit of humour but all it is about is a robot alien failing to take over the world
I used to love this show, it reminds me of Invader ZIM. Even ZIM and Voltar are pretty similar characters.
92
Squirrel Boy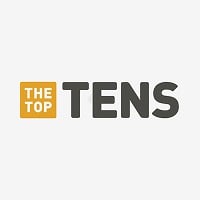 Squirrel Boy is an American animated series created by Everett Peck for Cartoon Network. Before Squirrel Boy, Everett Peck was known for creating Duckman on USA Network from 1994 to 1997. It premiered on May 28, 2006 and ended on September 27, 2007, with a total of 52 eleven-minute episode segments. ...read more.
I don't even know what this is.
I agree! Everett Peck was WAY better as the creator of Duckman. - SpaceGoofsGeekerBoy
Everett Peck left Duckman for this?! I hate Squirrel Boy! Duckman was a way better show than Squirrel Boy.
93
The Grim Adventures of Billy and Mandy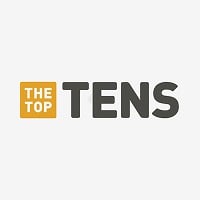 The Grim Adventures of Billy & Mandy (also known as Billy & Mandy) is an American animated television series created by Maxwell Atoms for Cartoon Network, and is the 14th of the network's Cartoon Cartoons (albeit namely when it was part of Grim & Evil; the show is considered separate from Cartoon Cartoons ...read more.
This was one of the last of the good cartoons!
This show is disaster and a pain to my eyes
94
Big Bag
I thought Sesame Street was bad, BIG BAG is even worse.
I AGREE! This show was so god awful! Why, Betty Cohen?! Did you really have to listen to CTW?! I think even Sam Register hated it! - SpaceGoofsGeekerBoy
95
Atomic Betty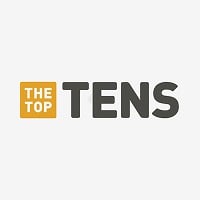 This show is okay, but who would watch it? It's a rip off of Kim Possible and it's as boring as Sidekick. At least it wasn't like that horrible SheZow supergirl show.
Ha.. I remember 'atomic betty', it had an annoying intro. It was just a forgettable little cartoon that took up space on the T.V. schedule.
96
The Adventures of Sonic the Hedgehog
I remember renting it as a video from blockbuster because I really wanted to watch a sonic cartoon. I didn't like the character design, but I still liked the show itself.
That's NO GOOD.

But the show's great.
SONIC?! WHERE?!
Oh. I forgot this show was crappy.

-ThePinkieMaster
V 2 Comments
97 Speed Racer: The Next Generation
98
Chowder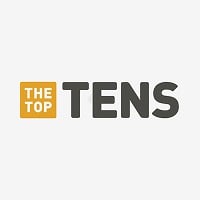 Chowder is an American animated television series created by C.H. Greenblatt for Cartoon Network. The series follows an aspiring young child named Chowder and his day-to-day adventures as an apprentice in Chef Mung Daal's catering company.
I haven't seen this show for quite some time...
V 3 Comments
99
Power Rangers Samurai
The old Power Rangers on Fox Kids kicked-ass, but this did not.
100
Numb Chucks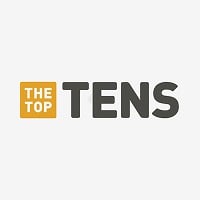 Numb Chucks is a Canadian animated television series that was created by Phil LaFrance and Jamie LeClaire and premiered on YTV in Canada on January 7, 2014.
How! This show was awesome! - tent2
PSearch List
Recommended Lists
Related Lists

Top Ten Underrated Shows From Nick, Cartoon Network, Disney Channel, and the Hub

Top 10 Cartoon Cloudcuckoolanders from Cartoon Network, Disney Channel, Nickelodeon, and Hub Network

Best Shows from Nickelodeon, Disney Channel and Hub Network

Most Underrated Shows of the 2000s from Disney Channel, Nickelodeon and Cartoon Network

Top Ten Least Funny Shows From Nick, Cartoon Network, and Disney Channel
List Stats
1,000 votes
170 listings
4 years, 182 days old

Top Remixes (16)

1. My Little Pony: Friendship Is Magic
2. Uncle Grandpa
3. Dora the Explorer

EpicJake

1. Sanjay and Craig
2. Marvin Marvin
3. AwesomenessTV

Disney1994

1. Teen Titans Go!
2. Breadwinners
3. Sanjay and Craig

KianaLexi
View All 16
Posts
Error Reporting
See a factual error in these listings? Report it
here
.