Top Ten Worst Shows From Nickelodeon, Disney Channel, Cartoon Network, and Hub Network
The Contenders: Page 7
121
Timon and Pumbaa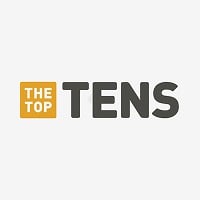 It is, but not aired in my country.
It WAS a T.V. show based on The Lion King about Timon and Pumbaa doing stupid stuff.
This is not even a T.V. show because this makes no sense at all
122
Dragon Ball Z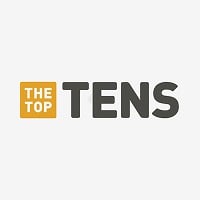 Dragon Ball Z is a Japanese anime television series produced by Toei Animation. Dragon Ball Z follows the adventures of Goku who, along with the Z Warriors, defends the Earth against evil. The action adventures are entertaining and reinforce the concept of good versus evil. Dragon Ball Z teaches valuable ...read more.
Dragon ball z is awesome stupid
Why in the HELL is this above Omniverse? There is an entire culture of devoted fans to this masterpiece
Dragon ball DOES NOT SUCK! IDIOT
I saw this show when I was young. I thought it was for kids, but it's not. It's strange why the heck they put it on Nick toons.😐
From,
Pen from bfdi
V 2 Comments
123
The Brothers Flub
This show was terrible. I don't get how anyone would enjoy this show.
I'd rather torture myself by watching the World According to Heather than this.
124
Cory in the House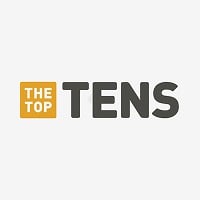 Cory in the House is a television show, which aired on the Disney Channel from January 12, 2007, to September 12, 2008, and was a spin-off from the Disney show That's So Raven.
I loved this show to be honest
My all time favourite anime.
This show was not funny what so ever. Every time it came on, I would turn the T.V. off real quick. The worst character in the show was Madison Pettis. And kyle Massey was way funnier on That's So Raven. Then as That's So Raven's spin-off came on he got older and boring. Hopefully people would stop watching it so it can go off air.
I did'nt really care to much for this show because I did'nt really find it funny and plus it wasn't an original, but it was kinda a backup show for me if nothing else interesting was on T. V!
125
Sonny with a Chance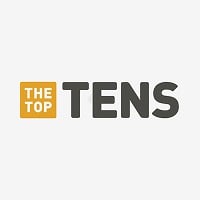 Sonny with a Chance is an American sitcom created by Steve Marmel which aired for two seasons on Disney Channel from February 8, 2009 to January 2, 2011. The series follows the experiences of teenager Sonny Munroe, portrayed by Demi Lovato, who becomes the newest accepted cast member of her favorite ...read more.
I second on all things saying this show was retarded, stupid, idiotic, painful, or anything that makes you puke. Testify people who hate this testify
This show was so retarded it made any one who watched it retarded as well
The worst show to ever air. Demi Lovato cannot act. , she also cannot sing. When she sings, she sounds like a drunk monkey when she sings.
126
Fruitsnackia
Everyone only watches this crap because it's a commercial
These commercials are weird. Very weird. - RiverClanRocks
127
Ultimate Spider-Man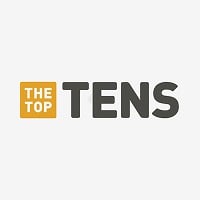 The show is just about spiderman talking to himself
128
Victorious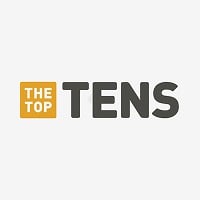 Victorious is an American sitcom created by Dan Schneider that originally aired on Nickelodeon from March 27, 2010 through February 2, 2013 . The series revolves around aspiring singer Tori Vega, a teenager who attends a performing arts high school called Hollywood Arts High School, after taking her ...read more.
This show is so overrated and tori is not pretty she's a weirdo and this is my least favorite show because it sucks
I hate this show.
Victorious is one of my favorite shows and why is it here this show rocks and tori is so pretty
I love victorious and I think it shouldn't be in that list because it's so cool and my favorite character is Jade because she's so mean. My worst character is Robbie because he's just a dumb weirdo in glasses.
129
Teenage Fairytale Dropouts
This show is ripping of ever after high and has the worst animation and voice acting I've seen. it wont make it to A second season and hub needs to face that MLP is the only beautiful thing they will make.
V 1 Comment
130
SpongeBob SquarePants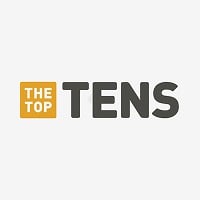 SpongeBob SquarePants is an American animated television series created by marine biologist and animator Stephen Hillenburg for Nickelodeon. SpongeBob is currently the most popular show on Nickelodeon, as well as the longest running show, running for 18 years, and is beginning its 11th season. The show ...read more.
SpongeBob SquarePants is the longest and most popular Nickelodeon cartoon. This show is about a little yellow sea sponge named "SpongeBob" who goes on several misadventures with his friends under the sea in the Bikini Bottom. I have always love this show, but I can see it's delincing in quality because after the first three seasons and the original movie, the creator Hillenburg left the show. However, because SpongeBob's such a cash cow, Nickelodeon, wanting so much money, wants the show to continue by replacing the original creator. I know a lot people hated new SpongeBob because the characters trays got annoying, but I'll always love this show no matter what. In fact, I love old SpongeBob and new SpongeBob. Old SpongeBob felt more like an adult cartoon because of the edgy humor. New SpongeBob fells more like a kid cartoon because it lost it edge. Bottom line, this show well stay in my heart along with the next show I'm about to talk about
SpongeBob is a good show watched it sends I was 3
Why is this so low! This needs to be number one! SpongeBob SUCKS
Ya, that show is DUMB!
V 3 Comments
131
The Fairly OddParents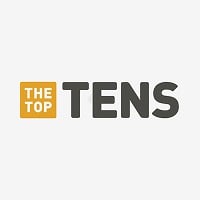 The Fairly OddParents is an American animated television series created by Butch Hartman for Nickelodeon.
Like SpongeBob, The Fairly OddParents is also going downhill, Also like SpongeBob, I also love this show a lot, but I know this show jumped the shark because of Poop, but Poop is one of my favorite characters because he is cute. This show is about a 10-year-old boy named Timmy Turner goes on several misadventures when his fairy family Cosmo, Wanda, Poop since Season 6 and Sparky the fairy dog since Season 9. I will always this show as much as SpongeBob
I wasn't expecting this show at the list, oh well, at least it's last. - tent2
I love this show! - cosmo
132
Life with Boys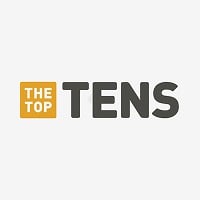 Life with Boys is a Canadian teen sitcom that aired in Canada on YTV from September 2011 through August 2013. The show follows Tess Foster as she copes with living in a home with just boys: her father, Jack, and three brothers, Gabe, Spencer and Sam.
133
iCarly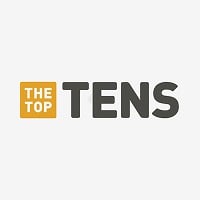 iCarly is an American teen sitcom that ran on Nickelodeon from September 8, 2007 until November 23, 2012. The series, created by Dan Schneider, focuses on teenager Carly Shay, who creates her own web show called iCarly with her best friends Sam Puckett and Freddie Benson.
Drake and Josh was better
Zoey 101 was the true comedy from Dan Schneider, it lacked laugh tracks & the plot wasn't repetitive.
This show was about a slut that lived with her duche bag brother
134
The Powerpuff Girls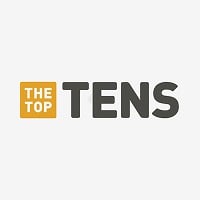 The Powerpuff Girls is an American animated television series created by animator Craig McCracken for Cartoon Network. The main characters of this show are Blossom, Bubbles, and Buttercup. The show is about the Professor Utonium creating three little superhero girls that save the day from villains. ...read more.
No there is no actual profanity, Cartoon Network isn't stupid. They just make it SOUND like bad words as a form of "innuendo" or "adult jokes". You could get away with that stuff back then. Also this show is good!
This show is not appropriate for children, there's profanity on it.
What?! I like the Powerpuff girls. It's the only CN cartoon with girl superheroes
Not this one it's the one that made me watch cn
V 2 Comments
135
That's So Raven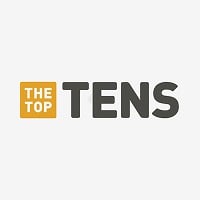 That's So Raven is an American supernatural teen sitcom television series. It debuted on the Disney Channel on January 17, 2003, and ended its run on November 10, 2007. The show had a spin-off series, Cory in the House. The series was nominated in 2005 and 2007 for Emmy Awards for Outstanding Children's ...read more.
My favorite show of all time
OKAY! WHAT THE HELL IS THIS DOING ON HEAR, THIS WAS LIKE ONE OF THE BEST SHOWS Disney ER HAD!
136
Dora and Friends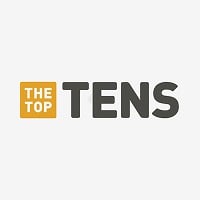 Not another Dora the Explorer T.V. series.
I think the reason why Dora the Explorer is getting canceled, so Dora made a new spin off series to save her show from getting canceled.
At least the friends take the spotlight away from Dora for once... - Turkeyasylum
138 Franklin
139
Little Bear
It was kinda good when I was 5, now I'm 11 I now like science shows like how its made
140
Maggie and the Ferocious Beast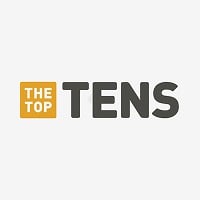 Maggie and the Ferocious Beast is a Canadian animated TV series created by Michael and Betty Paraskevas.
PSearch List
Recommended Lists
Related Lists

Top Ten Underrated Shows From Nick, Cartoon Network, Disney Channel, and the Hub

Top 10 Cartoon Cloudcuckoolanders from Cartoon Network, Disney Channel, Nickelodeon, and Hub Network

Best Shows from Nickelodeon, Disney Channel and Hub Network

Most Underrated Shows of the 2000s from Disney Channel, Nickelodeon and Cartoon Network

Top Ten Least Funny Shows From Nick, Cartoon Network, and Disney Channel
List Stats
1,000 votes
170 listings
4 years, 149 days old

Top Remixes (16)

1. Sanjay and Craig
2. Marvin Marvin
3. AwesomenessTV

Disney1994

1. Teen Titans Go!
2. Breadwinners
3. Sanjay and Craig

KianaLexi

1. Pickle and Peanut
2. The Problem Solverz
3. Family Guy

Svampbob164
View All 16
Posts
Error Reporting
See a factual error in these listings? Report it
here
.