Worst Singers In Asia
This is the list of the worst singer in Asia. This list is based on how many failed performance that they did, how many times that they struggled to reach the right note, and how many times that they proclaim their idols as the best even if they're not.
The Top Ten
1
Agnes Monica (Indonesia)
I couldn't' agree more with you, she tries to copy western singers most of the time. She doesn't have a style of her own. Her voice ain't that fly either. Her dancing style is not original. If she was more original, ill probably give her credit. I find her an embarrassment to her nation, all that crap about wanting to go international. Prove it, if the world accepts her, then bravo. But I doubt it. Not everything can be bought with money you know A.
I thought I was the only one who had this thought of her being too much of a copycat. All her fans, voice, style, fashion, and even the way she boasted about all her dreams have successfully brought herself down. I preferred her 10 years ago probably when she was still this teenager whose outfits were polite, songs were not too western, and far before she changed to this 100% beyonce-wannabe.
50 % beyonce wannabe
30 % rihanna wannabe
20 % britney wannabe
9 % stripper wannabe
1 % dog wannabe

She don't have personality, just copycat another singer
Many people say that she is a world diva.. Real diva or something like that. How can I agree?.. Diva for a song which one? Please tell me. Her fans only a fake.. That's suck..
2
Sarah Geronimo (Philippines)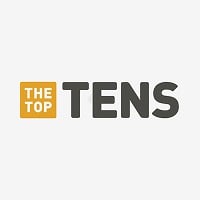 Sarah Asher Tua Geronimo aka Sarah Geronimo or Sarah G. is a world class and multi-talented Filipino singer, actress, dancer, record producer, model, host, coach/judge, commercial/product endorser and tv personality . She can also draw and plays the piano. Sarah is popularly known as the one and only ...read more.
She's just too BORING! Nothing much to expect from her. Just an ordinary singer. I still wonder why producers get her to be a judge in several shows in the Philippines. I prefer Charice P. Over her.
Right now, she can no longer hit her own high note songs. What a pity.
"i guess, if she more low profile, not to much... , he will be better.. at her first appearance she sing a song goods, I can fee it, right now.. she know popularity.. know money.. she has another goal why she sings..
Yeah piece of crap!
3
Fatin Sidhqia Lubis (Indonesia)
She is the worst singer. Her voice squeaks and it sounds like a chipmunk
Her voice is unique in a bad way. She's trying too hard faking her voice to sound like a diva when she's not.
Singer with problem remembering lyric.
The worst singer ever
4
Lata Mangeshkar (India)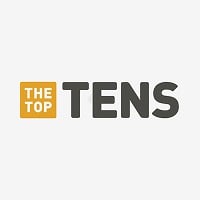 Lata Mangeshkar is an Indian playback singer and music director. She is one of the best-known and most respected playback singers in India.
Most tiresome. Shrill. Highly over-rated. Better singer is her sister Asha and now Shreya
Best
She is worst singer
She is the beesstt! Inian classical singer ever and her voice is the most melodious on the planet
5
Ziana Zain (Malaysia)
Yes she is the worst singer in Asia, because she's already forgotten, she's old she cannot sing anymore she's not famous anymore, she doesn't have any shows albums fame because she 's not so talented she's always yelling, screaming shouting the notes that always fail she is the worst!
She's scaming the notes that always fail
6
Anuradha Paudwal (India)
She is best singer in India. She is very vaice sweet.
7
Siti Nurhaliza (Malaysia)
She is trying hard to belt...
She's real diva from Malaysia, she's very kind,
She's beautiful and have an extraordinary voice
Real diva 6 oktaf
8 Jennifer Kim (Thailand)
9
Psy (South Korea)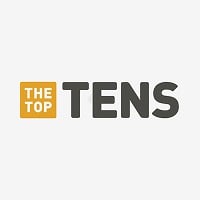 Park Jae-sang, better known by his stage name Psy, stylized PSY, is a South Korean singer, songwriter, record producer and rapper.
Please I want to say that Psy lies on the bottom of the list of South Korean singers
This should he higher
EHHH, this guy is a good singer so don't judge him. I still agree though.
Just hate psy..he think he is preety cool but he is not..
10
Krisdayanti (Indonesia)
Bad attitude.
Too old to sing
Too much
The Contenders
11
Awkarin (Indonesia)
She Is A Bitch.
12 Jaclyn Victor (Malaysia)
13
Honey Singh (India)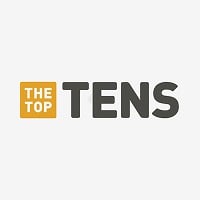 Hirdesh Singh, known by this professional name, Yo Yo Honey Singh or Honey Singh, is an Indian music producer, Indi-pop singer and film actor.
Please banish him from India to save music
He does not even sing.
Vote for him... Crap of whole Asia born in a Holy place like Punjab... Cannot Believe... And he says he's the best and Eminem of India... ! What?
14 Jonalyn Viray (Philippines)
15 Lani Misalucha (Philippines)
16
CL (South Korea)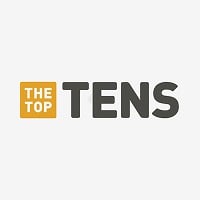 What the heck! She is one of the best singers/rappers I have ever heard! You all just want to be her.
Excuse me? CL is flawless and so is Park Bom, you people need to get your heads out of your asses
Not the worst but much overrated
CL IS A BITCH, SLUT, UNTALENTED, PLASTIC BITCH. I HATE THIS BITCH SO MUCH
17 Dimash Kudaibergen (Kazakhstan)
18
Priyanka Chopra (India)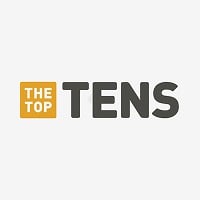 Priyanka Chopra is an Indian actress, singer, film producer, philanthropist, and the winner of the Miss World 2000 pageant.
She is the single worst singer I have ever heard. She butchered mariah carey's "my all" on you tube and she is only getting noticed for being pretty.
I just hate her so so sosososo much... Her songs r so creepy and her voice is like cat dying...
19
Vina Morales (Philippines)
She's got the most terrible voice in the Philippines
20
Charice (Philippines)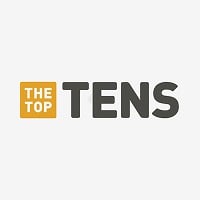 Jake Zyrus (born Charmaine Clarice Relucio Pempengco, formerly known by the mononym Charice), is a Filipino singer who rose to popularity through YouTube. He is a transgender man.
21
Syahrini (Indonesia)
Her sister/manager sings better than her.
22
Stacy Angie Anam (Malaysia)
She is the best perfomance... Can sing and dance in the same time... Can you all do that?... So vote stacy...
She's the bad singer from malaysian, Shes the fake singer I think, I called shes stupid girl
23
Park Bom (South Korea)
Park Bom crap! Her voice is annoying and untalented.
She doesn't deserve to be here.
Park Bom is bitch
24
Anne Curtis (Philippines)
Worst voice.. I hope that lea salonga wil slap her face with microphone
She is not a singer she is a comedian when performing stage.
She doesn't even know how to sing
What a terrifying voice!
25
Anggun (Indonesia)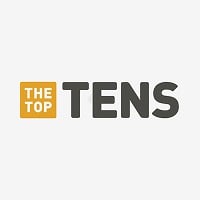 Anggun Cipta Sasmi is an Indonesian-born French-naturalised singer, songwriter, and television personality.
Nothing special, I can't understand the hype.
26 Indah Dewi Pertiwi (Indonesia)
27
Yuna (Malaysia)
When she starts singing, I feel drowsy.. She only became famous because of her wicked outfit!
28 Eunice Jorge (Philippines)
29
BoA (South Korea)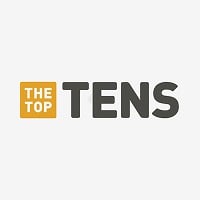 BoA Kwon is a singer born in Korea that became popular in Asia. She is known for singing in many languages, including Korean, English, and Japanese. She also is a professional dancer, as well as performer.
30
Sheryn Regis (Philippines)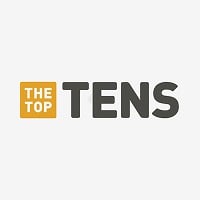 Sheryn Mae Poncardas Regis better known simply as Sheryn Regis, is a Filipino pop singer-songwriter, host, entrepreneur and occasional actress. She rose to fame during the first season of the singing competition Star in a Million where she placed runner-up to Erik Santos in 2003.
Over acting in singing!
31 Sherina Munaf (Indonesia)
32 Shila Amzah (Malaysia)
33 Wing Han Tsang (China)
34
Yo! Yo! Honey Singh (India)
Kill him else he will kill music!
35
Raffi Ahmad (Indonesia)
Annoying voice
36
Julie Ann San Jose (Philippines)
Not impressed!
37
Regine Velasquez (Philippines)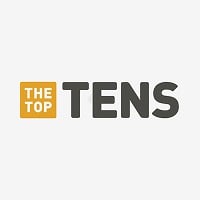 Regine Velasquez-Alcasid, dubbed as the Asia's Songbird is a Filipina recording artist, host, producer, philanthropist, commercial endorser, actress, and an Asian pop culture icon. She is widely known for possessing an extensive vocal range.
38
K.S. Chithra (India)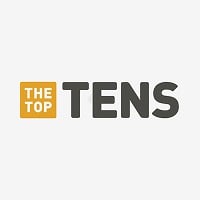 Krishnan Nair Shantakumari Chithra, often credited as K. S. Chithra or simply Chithra, is an Indian playback singer from Kerala. Chithra also sings Indian classical, devotional, and popular music.
39 Jay Park (South Korea)
BAdd New Item