Worst Songs of 2014
The Contenders: Page 5
81
Somebody New - Jakwob

82
Ugly Heart - G.R.L.
83
Pompeii - Bastille

Not that bad but extremely overplayed
I love this song take it off the list
This has to be one of THE best songs in every galaxy. I bet even the Guardians of the galaxy loves it. If you don't like it and if I knew who you are I'd show you a piece of my mind
Are you kidding me?
V 7 Comments
84
Good Kisser - Usher

Okay I love usher, but it sounds like he wrote it while he was sleeping
I don't know why this song is heard so much? Yeah Usher is really good singer but this song is dude.
V 4 Comments
85
Animals - Maroon 5
Hey people you should vote for this in "Worst music videos of 2014" list, but not here, cause this song is lovely! - Fan_of_Good_Music
The song is great.I'm a fan of Maroon 5.But the music video is...ew,gross...Don't believe me? Just go to YouTube and see it yourself.But don't blame me if you guys end up having a seizure or you can't get it off your head - MLPFan
V 1 Comment
86
Habits - Tove Lo

This song has a little bit of a confusing meaning. You could say it's about a person who falls into sorrows after a breakup, or you could make more meanings. It's a decent song, but why is it on here TWICE?! - Turkeyasylum
I mean, it's a good song, but it's a little annoying after a while. - SubliminalMessages
This song is so annoying! It has a bad message and I hate the chorus. I hate that song!
I do not like Habits. It sounds bothersome. - madoog
V 4 Comments
87
I'm an Albatraoz - Aronchupa

I hate this. I just hate this. Want to know why? Do I need to explain? Just listen to it. - djpenquin999
The song is so crappy! I hate it so bad. It sucks like hell and is so annoying. Like what the hell is an albatraoz? No one cares that you're a albatraoz. The singer thinks they're so cool and will be so famous just because they mentioned in the song that they're a stupid albatraoz. (whatever that is).
The way they say albatraoz is so stupid like the only cool part of tge song is the beginning. I rather listen to Justin Bieber!
The lyrics are annoying and weird, but the beat is really good - Catacorn
I like this song I know the lyrics is bad but the beat is pretty catchy - lovingicecreams
V 11 Comments
88
Don't Drop That Thun Thun - Finatticz

This sounds like a relic from the era of one hit wonder rap dances from 2007. And boy does that kind of music still suck.
Actually one of the better rap songs
DON'T drop that thun thun, ayy! But seriously, this needs to be higher on the list.
89
It's My Birthday - Will.I.Am

It's "not that bad" kind of like brain cancer is not that bad.
This song, can I even call it that, is an insult to music and Cody can do better than will.I. am
Even his name is awful! How William became famouse I'll never know...
When the black eyed peas died out so should he
Sorry Cody but this song sucks
V 2 Comments
90
New Flame - Chris Brown

This song is way too over the top and and Chris Brown's getting worse and worse by the minute.
New Flame is superb in every way --- the definition of 2014. - madoog
V 1 Comment
91
Do They Know It's Christmas - Band Aid 30

Not saying this song is any good, but is that lyric change really that bad when the original line is so terrible? Seriously, "Well, tonight thank God it's them instead of you" is such a selfish, reprehensible line that it HAD to be changed.
They screwed with the lyrics and it's awful.
Sample line from the 1984 original: "Well, tonight thank God it's them instead of you"
Sample line from the 2014 remake: "Well, tonight we're reaching out and touching you"
WTFWTFWTFWTF?!?! How does this sing SUCK?! All this song is doing is explaining that you need to pray for the poor and be thankful for what you have and to help the poor!
V 1 Comment
92
Title - Meghan Trainor

I like this. Except for that naked lyric.
As a person who doesn't like Meghan's music, this is surprisingly bearable. - Swellow
I like this song. You guys hate him because of vine haha
93
L.A. Love - Fergie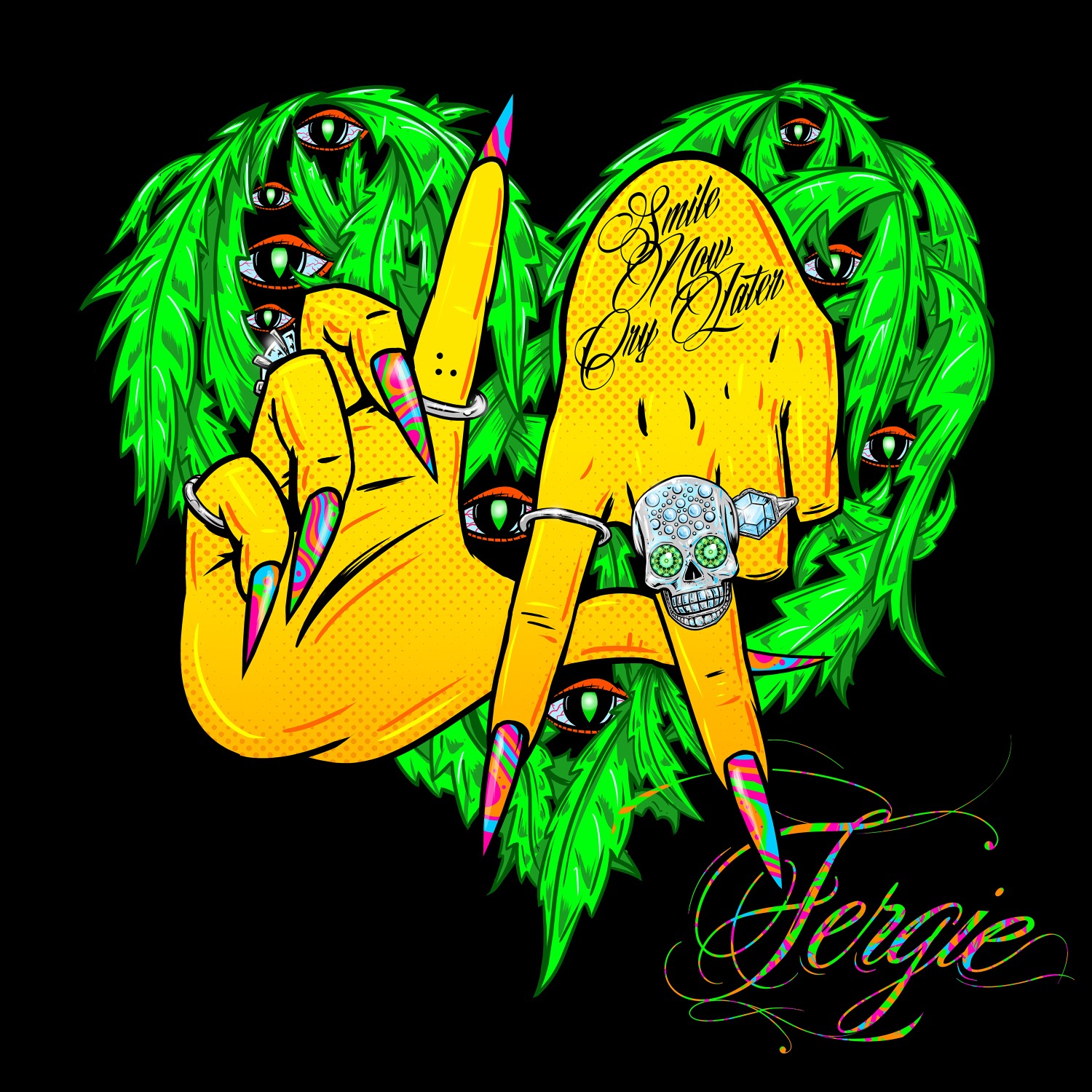 V 1 Comment
94
Bad - David Guetta
This song is bad. Get It? Because that's the title of the song.
I agree, this song's animation is HORRIBLE, and the lady looks bizarre - CasinLetsGoBowling
Name says it all. And David guetta more like David ghetto
V 2 Comments
95
Boss Ass Bitch - Ptaf

This song is atrocious. It just shows that our society has infected the minds of young people with thoughts of sex.
Ugh, how this NOT higher!? This song is so damn annoying, it makes me want to destroy my computer.
This song is annoying and just plain stupid
96
Rise Like a Phoenix - Conchita Wurst

Is this a man with makeup a wig and a dress or a woman with a beard problem
Just listen Three minutes to earth or cake to bake! these are the worst.
V 4 Comments
97
Life of the Party - Shawn Mendes

Sure, he's cute, but he sounds like he's crying and this song is so slow. (I love Sam Smith, but the two songs of his that I know are also slow. Sam Smith actually makes good music! )
I don't see the Taylor Swift comparison. Mendes' voice is profoundly his own. - WonkeyDude98
I thought this song was from Taylor Swift's Fearless. In fact this sounds like a remake of Taylor Swift
When I read the song title, I thought this song would be upbeat, but instead, slow. - madoog
V 4 Comments
98
Welcome to New York - Taylor Swift

I am the stereotypical tough Italian American New Yorker. I get offended by nothing unless it's offensive to Italians. Nothing else. Absolutely nothing else. But then I heard this song. I was actually offended. Now I want Taylor swift outta this city.
Straight outta Compton is a better anthem for New York than this song.
I love this song, taylor swift is an amazing song writer
This isn't a single, and this is good
V 2 Comments
99
Bartender - Lady Antebellum

100
Call It Whatever - Bella Thorne

I think that half of these songs are my favourites from 2014 and 2015 and they deserve to be still played on the radio and I will sing and dance and scream until they will come on peace out peoples
PSearch List
Recommended Lists
Related Lists
Best Songs of 2014
Best Pop Songs of 2012, 2013 and 2014
Best Bollywood Songs of 2014
Top Ten Most Overrated Songs of 2014
Most Overplayed Songs of 2014
List StatsUpdated 27 Feb 2017
1,000 votes
195 listings
2 years, 362 days old

Top Remixes (70)
1. Anaconda - Nicki Minaj
2. No Flex Zone - Rae Sremmurd
3. Only - Nicki Minaj
WonkeyDude98

1. We Dem Boyz - Wiz Khalifa
2. Loyal - Chris Brown
3. Anaconda - Nicki Minaj
Zach808
1. All About That Bass - Meghan Trainor
2. Problem - Ariana Grande
3. Maps - Maroon 5
Mikecd199220
View All 70
Posts
Is PositronWildhawk The Only One With Sense Here?
visitor
Puga Rants: Meghan Trainor
Puga
WonkeyDude98 Analysis: Fancy
WonkeyDude98
Error Reporting
See a factual error in these listings? Report it
here
.