Top Ten Worst Songs of 2016
Ark-M
The Contenders: Page 12
221
Uber Everywhere - MadeinTYO

Was this even trying to be satirical to all the brag rap? I don't even get it? If satirical, it would get a 3/5. If to be taken seriously, then I'm sorry, it would get a 0/5. - SelfDestruct
What is that? So boring, horrible lyrics, and MadeinTYO cannot rap to save his life. One of the year's rap song of the year hands down. 0/5 - ProPanda
222
Luv - Tory Lanez

The production is amazing, the lyrics are clever, and the hook is addicting. Why did I ever hate this? 4/5 - ProPanda
The vocals are earsplitting. Enough said. - MiraiNikkiYunoGasai
223
Wolves - Kanye West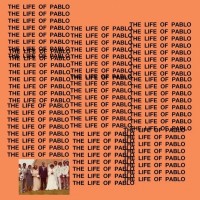 Why is this considered music? Why is Kanye's voice so autotuned he sounds like a crying robot? Why are the lyrics so repetitive and meaningless? Why is the music video so bad? Why is it just models in stupid costumes walking on a black stage while Kanye and Kim cry crocodile tears? Why is the song called Wolves when it has nothing to do with them? Why does Kanye compare himself to God and Joseph when he's actually one of the worst rappers of today? Why is Sia on this song? Why? Just WHY? - Spark_Of_Life
This wouldn't be on the list if they released the og version with frank on the intro and just having an instrumental outro after sia's verse
224 R2 Knows - Claude VonStroke
225
Lockjaw - French Montana

Man this was a huge mess. At least French Montana made a good comeback with No Shopping... - SelfDestruct
226
Start a Party - Rae Sremmurd

What even is that synth running through the song...? Is this supposed to be gritty? -1/5 - WonkeyDude98
V 1 Comment
227
Take It or Leave It - Rae Sremmurd

228
Swang - Rae Sremmurd

And you all thought Adam Levine was the shrillest vocalist in music. - WonkeyDude98
229
Real Chill - Rae Sremmurd

V 1 Comment
230
Do Yoga - Rae Sremmurd

The tone blending gives me bad thoughts...-2/5 - WonkeyDude98
231
Now that I Know - Rae Sremmurd

I figured these guys would know by now that repackaging their worst ever song (My X) would be a good idea. -2/5 - WonkeyDude98
232 Just Like You - Rae Sremmurd
233 Patti Cake - Rae Sremmurd
234 Pole Code - Rae Sremmurd
235
Sucker for Pain - Lil Wayne, Wiz Khalifa & Imagine Dragons

Most overrated piece of crap song to come out of 2016. Sounds like a mixture of dying cats and nails on a chalkboard
Deserves to be in the top 10. It sucks.
Whoa this is great stuff guys. Did anyone put this here because if Lil Wayne? Well other than brilliant Drop the World it's probably Lil Wayne's best job. 5/5 - AlphaQ
As an Imagine Dragons fan, this song is pretty bad.
V 6 Comments
236 Winaloto - Tommy Cash
237
Make You Miss Me - Sam Hunt
We can only hope that ExToSee never becomes a hit, or I'll end myself. -1.5/5 - WonkeyDude98
238
Like I Would - Zayn
This is a mess. Zayn sounds bored, the synths are overbearing, and the subject matter is just a carbon copy of "Treat You Better" except with cussing and sex references thrown in to make it "edgy". FAIL. - Spark_Of_Life
V 2 Comments
239
Bohemian Rhapsody - Panic! at the Disco
Why is panic at the disco covering bohemian rhapsody? Why couldn't they just use the original?
I'm sorry but Brendon Urie is basically at a karaoke machine here. No one should ever cover Bohemian Rhapsody unless they wanna suck at it
Good, but I like the original version more. - Powerfulgirl10
I don't think I've ever heard a good cover of this song. They either completely butcher it, or it sounds like a karaoke version. This one falls into the latter category. He just doesn't bring anything new to it.

Still better than what Kanye did to this song, though... - Zach808
V 3 Comments
240
Girls Talk Boys - 5 Seconds of Summer
PSearch List
Recommended Lists
Related Lists
Best Songs of 2016
Best Songs of 2015-2016
Most Overplayed Songs of 2016

Best EDM Songs of 2016

Top Ten Catchiest 2016 Songs
List StatsUpdated 19 Feb 2017
3,000 votes
298 listings
1 year, 85 days old

Top Remixes (42)

1. Over Here - Rae Sremmurd
2. Juju on Dat Beat - Zay Hilfiger
3. M.I.L.F.$ - Fergie
WonkeyDude98

1. One Call Away - Charlie Puth
2. Juju on Dat Beat - Zay Hilfiger
3. Timmy Turner - Desiigner
Spark_Of_Life

1. Sexual - Neiked
2. Work from Home - Fifth Harmony
3. Me Too - Meghan Trainor
Swellow
View All 42
Posts
WonkeyDude98's Formal Rage: Work From Home
WonkeyDude98
WonkeyDude98 Analysis: Just Like Fire, Try Everything, CAN'T STOP THE FEELING!
WonkeyDude98
4X4: One Dance vs. Don't Let Me Down vs. This Is What You Came For vs. Dangerous Woman
Spark_Of_Life
4X4: Panda vs. Cheap Thrills vs. Send My Love vs. Close
Spark_Of_Life
4X4: Cold Water vs. Can't Stop the Feeling vs. Ride vs. Just Like Fire
Spark_Of_Life
Announcement (not having anything to do with my status as an active user)
WonkeyDude98
Songs that Won't Be on Either 2016 Songs List
NiktheWiz
Error Reporting
See a factual error in these listings? Report it
here
.