Top Ten Worst Songs of 2016
Ark-M
The Contenders: Page 12
221
As You Are - Charlie Puth

As I am, Charlie, your album blows. - Spark_Of_Life
222
Nothing is Promised - Mike Will Made-It and Rihanna

I despise Mike WiLL with every fiber of my existence, but honestly, the production on this comes close to great. It's somber trap, but lively instead of boring. No, the reason that this isn't good is Rihanna. The people that Mr. Williams works with are almost always terrible, and unfortunately Rihanna here is not an exception. 2.5/5. Not bad, but it could have been better. - WonkeyDude98
Can Rihanna please go back to singing? Rapping just isn't working for her. - Swellow
Rihanna rapping is the worst thing I've heard. I'd rather just hear nicki minaj. - NicoleJohnnyLutherBrianFan
223
Bacon - Nick Jonas

What even is this? What does he mean by "putting bacon on it"? This is weird... - WonkeyDude98
By putting bacon it, he means making it better as in this phrase "bacon makes everything better"
A song Nick Jonas made to sell Bacon.
V 3 Comments
224
Used to Love You - Gwen Stefani

V 1 Comment
225
Low Life - Future

The lyrics are terrible, plus Future is dragging a pretty good artist (The Weeknd) down with him...
This dark song is brilliant. The Weeknd's vocals are sick. Keep it up, Future. - madoog
Nah
226
I Got the Keys - DJ Khaled

I get you hate the song, but was it really necessary adding it two times? - Swellow
227
Violent Men - Anohni

It's definitely better than Obama without a doubt, but even there, it's poorly written trash that tries too hard to be political, but failing. - Swellow
Oh yeah, the other worst song off that abysmal album HOPELESSNESS. - WonkeyDude98
228 F*** Steph Curry - Lil Boom
229
Not that Kinda Girl - Fifth Harmony

Get "All In My Head (Flex)" on the list.
When will Fifth Harmony give up already? - Catacorn
Between this and the toxic Fall Out Boy collab, man, I didn't expect Missy Elliott to sell out THAT rapidly. Because this is worse than Work From Home. -1/5 - WonkeyDude98
V 2 Comments
230
Uber Everywhere - MadeinTYO

Was this even trying to be satirical to all the brag rap? I don't even get it? If satirical, it would get a 3/5. If to be taken seriously, then I'm sorry, it would get a 0/5. - SelfDestruct
What is that? So boring, horrible lyrics, and MadeinTYO cannot rap to save his life. One of the year's rap song of the year hands down. 0/5 - ProPanda
231
Luv - Tory Lanez

The production is amazing, the lyrics are clever, and the hook is addicting. Why did I ever hate this? 4/5 - ProPanda
The vocals are earsplitting. Enough said. - MiraiNikkiYunoGasai
232
Wolves - Kanye West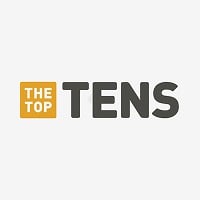 Why is this considered music? Why is Kanye's voice so autotuned he sounds like a crying robot? Why are the lyrics so repetitive and meaningless? Why is the music video so bad? Why is it just models in stupid costumes walking on a black stage while Kanye and Kim cry crocodile tears? Why is the song called Wolves when it has nothing to do with them? Why does Kanye compare himself to God and Joseph when he's actually one of the worst rappers of today? Why is Sia on this song? Why? Just WHY? - Spark_Of_Life
This wouldn't be on the list if they released the og version with frank on the intro and just having an instrumental outro after sia's verse
233 R2 Knows - Claude VonStroke
234
Lockjaw - French Montana

Man this was a huge mess. At least French Montana made a good comeback with No Shopping... - SelfDestruct
235
Start a Party - Rae Sremmurd

What even is that synth running through the song...? Is this supposed to be gritty? -1/5 - WonkeyDude98
V 1 Comment
236
Take It or Leave It - Rae Sremmurd

237
Swang - Rae Sremmurd

And you all thought Adam Levine was the shrillest vocalist in music. - WonkeyDude98
Is about 2 yung cluns who swang his club at yung negus.

Oh and that falsetto though, ew no. 0/5 - AlphaQ
238
Real Chill - Rae Sremmurd

V 1 Comment
239
Do Yoga - Rae Sremmurd

The tone blending gives me bad thoughts...-2/5 - WonkeyDude98
240
Now that I Know - Rae Sremmurd

I figured these guys would know by now that repackaging their worst ever song (My X) would be a good idea. -2/5 - WonkeyDude98
PSearch List
Recommended Lists
Related Lists

Best Songs of 2016

Best Songs of 2015-2016

Most Overplayed Songs of 2016

Best EDM Songs of 2016

Top Ten Catchiest 2016 Songs
List StatsUpdated 21 Aug 2017
4,000 votes
314 listings
1 year, 268 days old

Top Remixes (40)

1. Over Here - Rae Sremmurd
2. Juju on Dat Beat - Zay Hilfiger
3. M.I.L.F.$ - Fergie

WonkeyDude98

1. One Call Away - Charlie Puth
2. Juju on Dat Beat - Zay Hilfiger
3. Timmy Turner - Desiigner

Spark_Of_Life

1. Flatline - B.O.B.
2. The Threat is Real - Megadeth
3. Wicked - Future

Zach808
View All 40
Posts
WonkeyDude98
WonkeyDude98 Analysis: Just Like Fire, Try Everything, CAN'T STOP THE FEELING!
WonkeyDude98
4X4: One Dance vs. Don't Let Me Down vs. This Is What You Came For vs. Dangerous Woman
Spark_Of_Life
4X4: Panda vs. Cheap Thrills vs. Send My Love vs. Close
Spark_Of_Life
4X4: Cold Water vs. Can't Stop the Feeling vs. Ride vs. Just Like Fire
Spark_Of_Life
Announcement (not having anything to do with my status as an active user)
WonkeyDude98
Songs that Won't Be on Either 2016 Songs List
NiktheWiz
Error Reporting
See a factual error in these listings? Report it
here
.