Worst Songs of 2017
Spark_Of_Life
The Contenders: Page 12
221 The Fall of Jake Paul - Logan Paul
222
Help - Papa Roach

223
Party in the Hills - Steven Malcolm

I hate literally everything about this song. - LarkwingFlight
224
I Do What I Want - Missio

I like how these two morons think that they're so edgy and badass. It's laughable to watch them even try to come off that way. Also:

"This isn't Mexico, it's reality"

Its funny how they think they're living in reality, when meanwhile they're the ones acting like pretentious, whiny emos who don't want to live to society's standards and they have the maturity of toddlers. - DCfnaf
Horrible, rapey, with horrible early 2000s electronic sounds that sound like synthesized farts. Could they be the new Blood on the Dance floor?
225
Too Good at Goodbyes - Sam Smith

This song is decent, but I'm surprised the Sam Smith comeback was this hyped. - ProPanda
I really don't like this song. These lyrics are douchbaggy.

"So I'm never gonna get too close to you

Even when I mean the most to you

In case you go and leave me in the dirt"

So basically what he's saying is that he's not going to form a relationship with the girl he's DATING because he's nervous that she'll dump him? What kind of bullcrap is that? She does not mean the most to you if you don't want to form any sort of bond with her, you moron.

Correct me if I'm wrong, but that's what I get from this. 2/5 for sounding decent enough. - DCfnaf
226
Yesterday - Imagine Dragons

It turns out that Imagine Dragons topped Believer and Thunder in terms of legendary awfulness. This has to be some of the most egregious vocal compression I have ever heard, not to mention that the keyboard is painfully flat. 0.5/10. - NiktheWiz
227
Juice - Yo Gotti

Gotti used to be decent, but now days he is the most generic uninteresting rapper imaginable. No flow, no wordplay, no good bars, boring generic trap production, no good topics, and he sounds half asleep on every song. Just quit rapping Gotti, nobody would miss you. The old Yo Gotti has been gone for years now, and this one is just a dumbed down version of the original. - DaWyteNight
228
He Like That - Fifth Harmony

Another bad song by 5h, all their songs are the same formula every time. Generic beat, generic lyrics, repeating the same words over and over. - DaWyteNight
CAMILA QUIT! WE ARE NO LONGER GOOD! LET'S RUIN MUSIC! - lovefrombadlands
229
Angel - Fifth Harmony

No, this is good. - lovefrombadlands
230
Walk on Water - Eminem

Okay, this song is likely the best rap song this year. - naFrovivuS
I kinda expected a bit better from him. I was extremely hyped when I found out about his new album I waited for 3 years. I was pretty disappointed when it was something a but boring. MMLP 2 had the same amount of hype and wait but it had energy, this didn't. But it's a decent song. 3.5/5 - AlphaQ
231
DNA - BTS

Ugh. BTS. Same annoying music. Switch places with Not Afraid Anymore. - lovefrombadlands
No who put this here? A troll - RoseCandyMusic
232
Attention - Charlie Puth

Just wanted to know your opinions though I love this song but I want to check your reaction when I put this song here. - Hellohi
He has not released a single good song this year. - DaisyandRosalina
This song, for me, gets boring. I don't like it, 1/10 - lovefrombadlands
A whiny and annoying track that only has one redeeming quality: the bassline.

"How Long" is much better because not only is the bassline better, but his vocals and lyrics aren't terrible. 1/5 - DCfnaf
233
Man's Not Hot - Big Shaq

Who the heck put this here? This is excellent!
Lol Is Good. 5/5 - AlphaQ
234
Young Dumb & Broke - Khalid

I am conflicted on this song, there are days I really want to like this because I think Khalid is a super talent but there are other days where this song drives me insane with that chorus so I don't know. It's one of those songs where it just depends on my mood as to how I feel about it. - crowdiegal
A very monotonous song overall, I am listening to this as I write this. Snore. - allamassal
I love this song! - Elijah_Cook
It's so...boring - lovefrombadlands
V 1 Comment
235
MotorSport - Migos, Nicki Minaj & Cardi B

3 bad rappers all together in 1 song.Please just retire Nicki.Caci B was still better than you.And as for. you Migos,nobody likes such songs about cars. - Hellohi
This song is OK. 3/5 - DCfnaf
236
Dusk Till Dawn - Zayn

It's an okay song without being great or even good, Sia's vocals really overpower Zayn at points and at times the chorus can feel a little shouty. Not bad but not exactly good either. Meh. - crowdiegal
Nice chorus.What do you think about this song? - Hellohi
237
Up in Here - Kodak Black

Need I say anything more than the lyric that insults autistic people? - NiktheWiz
238
End Game - Taylor Swift

Yes! Worst song ever! Switch places with Not Afraid Anymore! - lovefrombadlands
239
On Hold - The xx

Pretty sure this was filler, since Spark_Of_Life's remix said he only included the XX's songs as filler for the list to be submitted. - Swellow
The xx are a pretty amazing band. Sad to see this at #1. 5/5 - ProPanda
This is great! - 445956
240
Paying My Way - Dropkick Murphys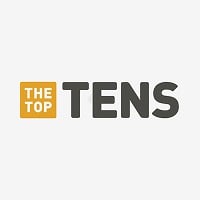 PSearch List
Recommended Lists
Related Lists

Best Songs of 2017

Most Overplayed Songs of 2017

Best Hit Songs of 2017

Best 2015-2017 Songs

Songs that Need to Become Hits in 2017
List Stats
5,000 votes
342 listings
1 year, 59 days old

Top Remixes (45)

1. Happy Ending - Hopsin
2. Drinkin' Too Much - Sam Hunt
3. 1-800-273-8255 - Logic

NiktheWiz

1. Jocelyn Flores - Xxxtentacion
2. Drinkin' Too Much - Sam Hunt
3. Side N**** - Kodak Black

DCfnaf

1. It's Everyday Bro - Jake Paul
2. Bon Appetit - Katy Perry
3. Body Like a Back Road - Sam Hunt

JackMM
View All 45
Posts
WonkeyDude98
Song Review: Bon Appetit - Katy Perry
NiktheWiz
My Opinion About "Bon Appetit"
DaisyandRosalina
Billboard Top 20 RANKED: July 15, 2017
WonkeyDude98
Every 2017 Hit Song Ranked!
WonkeyDude98
My top 10 Worst Songs of 2017
crowdiegal
Error Reporting
See a factual error in these listings? Report it
here
.