Worst Songs of 2017
Spark_Of_Life
The Contenders: Page 3
41
I'm a Lady - Meghan Trainor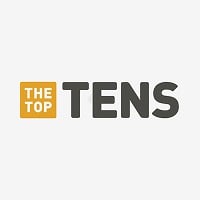 Only on here because it's Meghan Trainor. The song isn't even sexist, it's telling you to have pride in yourself. Just because she doesn't mention men doesn't mean the song is sexist. It has nothing to do with men and it probably has to do with Smurfette. - DCfnaf
Now Meghan's recorded another soundtrack single for a terrible kids movie? It's from The Smurfs: The Lost Village, coming April 7. Anyway, Meghan needs to be stopped before she lays more eggs.
This song sucks! It's so corny and repetitive - Scr3aM
'If she's a lady, then I'm a Vermicious Knid! ' - Grandpa Joe
V 4 Comments
42
Green Light - Lorde

You know. I just noticed something. Most people only praise this song because Lorde made it and they like Lorde because of how unique she is (that being said, unique doesn't necessarily mean good, such as the case with her, who I found to be terrible as a music artist). Sure her songs are said to be meaningful but if that's all people have to praise this song, then truth be told, there are good songs with bad lyrics and there are also bad songs with good lyrics. Don't get me wrong, I have found a lot of good songs with good lyrics and a lot of bad songs with bad lyrics. This falls under the bad song with good lyrics type as the lyrics are the only redeemable aspect of this song, and they aren't even that good anyway. Not only is her voice so nasal and annoying, but the beat just is so forgettable that I don't even remember how this song sounds like. With all that, this is a 0/5 for me. - SelfDestruct
This song is actually OK. Lorde isn't really that bad and it's nice of her to come back after a hiatus. - Swellow
Not her best, but I wouldn't put it on the worst list. Maybe 3.5/5 - ShadowCat
Like this song - 1507563
V 1 Comment
43
Look at Me! - Xxxtentacion

Wow, I didn't know you could become famous for making "music" with a vacuum cleaner and rapping about how you can't seem to get your private parts back in your pants.
When I first heard it on YouTube, I thought the quality was worsened due to copyright issues, so I decided to listen to it on Spotify. However, when this came on and I first heard it there, I realized that this was released in factually terrible sound quality. One of the worst songs of the year. -2/5. - SelfDestruct
This is ear torture. That distorted off-key synth will haunt me forever.
After more thought, I realized this is as close as the Death Grips will get to the Hot 100. 3/5 - ProPanda
V 2 Comments
44
Gold - Kidz Bop

I'm not gonna lie, I loved the latest Kids Bop mainly because it's funny. - ProPanda
LOL - VideoGamefan5
THIS EXISTS?! - WonkeyDude98
You don't even want to know what exists in music these days. And I thought Justin Bieber was bad - Hater
45
A Violent Noise - The xx

46
Performance - The xx

47
When I Met You - David Bowie

48
Love Me Back - Jacob Sartorius

A blatant ripoff of Ariana Grande's Why Try ( not that I like Grande's music).
Actually, it's Shawn Mendes' Kid In Love. - WonkeyDude98
This guy should be in school, not making crap like this - Scr3aM
Your comment has been liked. If Ariana Grande releases a song this year, please put it on this list. Ariana Grande has not changed. And Selena Gomez does the same type of songs. How dare they all. >:(
49
Missing You - Johnny Orlando

I feel like adding artists like this to the list is cheating. It doesn't fit the basic standards of music. - ShadowCat
He looks around 7 or 8 on the cover - Scr3aM
He can't even sing. His voice has too much auto tune and he can't even play instruments. -10000/10.
50
On Hold - The xx

Pretty sure this was filler, since Spark_Of_Life's remix said he only included the XX's songs as filler for the list to be submitted. - Swellow
The xx are a pretty amazing band. Sad to see this at #1. 5/5 - ProPanda
51
Replica - The xx

52
Castle on the Hill - Ed Sheeran

This is a better version of 7 Years. 4/5 - ProPanda
It's boring, but I can't say that it's a bad song. It might actually not be that bad. - Spark_Of_Life
Horrible song - 1507563
I accidentally voted for this. - RalphBob
V 1 Comment
53
Swalla - Jason Derulo

Judging by the cover, I'm not sure I want to hear this... - Scr3aM
Good song - 1507563
This is a song apparently

someone shoot me - wrests
Jason Derulo. Making a trap-infused DJ Mustard-esque sellout song. This is worse than Wiggle.

The only redeeming quality to this bland, colorless, grating, needlessly graphic atrocity is that Nicki Minaj's verse is the reason for the existence of Shether by Remy Ma, which is one of the greatest diss tracks ever recorded. -3/5 - WonkeyDude98
54
The One - The Chainsmokers

Putting the horrendous vocal performance and the barely-there instrumentals aside, the only thing this has going for it is the passable (at best) lyrics. - Spark_Of_Life
Gee, I'm the exact opposite of Spark on this one. I like the sincerity of Andrew's voice, and the production is alright, but man the lyrics are really cringey. Also, this drop makes me feel underwhelmed. 2.5/5, may grow on me (probably will grow on me) - ProPanda
It seems like none of us can agree on this. For me...believe it or not, I actually think it's a decent song. It's not good, Andrew Taggart still has the least conviction I've ever heard out of anyone ever, but I actually think that the more stripped back pianos and vocal layering along with the lyrics about not wanting to be the one to end a relationship, they are more real than a lot of this band's other stuff. So whaddaya know, I like a Chainsmokers song more than Spark_of_Life or ProPanda. 3/5 - WonkeyDude98
I can't find any beat in this song. - TheSuperBanana
55
What Do I Know - Ed Sheeran

Please. There are far worse songs than this - Hater
56
Brave for You - The xx

57
By Your Side - Jacob Sartorius

Ok... the beats and instrumentals are actually not that bad. Give this to a competent singer using those beats and this could actually work. Of course, it's Jacob Sartorius and his lyrics we're talking about here, so... 3/10. - Spark_Of_Life
This Is Just Horrible, Jacob Stinks - VideoGamefan5
This song sounds like a reggae version of The Weeknd's Starboy.
58
If You Show Up - Mike Tyson

Think Soulja Boy's the only one with a terrible diss track? Mike Tyson responded to him with something just as laughable and lame. He should just stick to boxing. Actually, this whole beef needs to just die. - Zach808
Mike Tyson made a rap song.
I don't want to live on this planet anymore. - Spark_Of_Life
I'm 100% sure this is a joke.

That's it, I'm completely on Soulja's side again. -1/5 - WonkeyDude98
59
Believer - Imagine Dragons

Oh dear... Nintendo are putting this song in their Switch ads. I have a bad feeling about this console. - Zach808
First Off, Imagine Dragons Suck, And Second, Nintendo Used This Too Much! - VideoGamefan5
I don't like this song. ( from an Imagine Dragons fan)
Is it worse than other songs of theirs? Yes. Is it the worst song of 2017 so far?
Lol, not even close to it.
V 2 Comments
60
Beauty and the Beast - Ariana Grande & John Legend

The last two people I would expect to be on a song together collaborate to sing a classic Disney tune...Yeah, I'll pass. - Spark_Of_Life
An absolute disgrace to the original. Thank god someone finally added this atrocity!
Ariana Grande and John Legend were not the right couple to sing this. - NiktheWiz
Let me guess... the overrated, talentless, bitchy Ariana Grande is in this just because this movie is mostly for girls...
V 2 Comments
PSearch List
Recommended Lists
Related Lists

Best Songs of 2017

Best 2015-2017 Songs

Best Hit Songs of 2017

Top 10 Songs to Describe TheTopTens in March 2017

Songs that Need to Become Hits in 2017
List StatsUpdated 28 Apr 2017
900 votes
125 listings
156 days old

Top Remixes (16)

1. Tunnel Vision - Kodak Black
2. Juju on that Beat - Zay Hilfigerrr & Zayion McCall
3. Drinkin' Too Much - Sam Hunt

NiktheWiz

1. Heavy - Linkin Park & Kiiara
2. Feed the Machine - Nickelback
3. Hit Em with the Draco - Soulja Boy

SwagFlicks

1. Drinkin' Too Much - Sam Hunt
2. Body Like a Back Road - Sam Hunt
3. Tunnel Vision - Kodak Black

WonkeyDude98
View All 16
Posts
WonkeyDude98
Error Reporting
See a factual error in these listings? Report it
here
.