Worst Songs of 2017
Spark_Of_Life
The Contenders: Page 3
41
Replica - The xx

42
Castle on the Hill - Ed Sheeran

This is a better version of 7 Years. 4/5 - ProPanda
I accidentally voted for this. - RalphBob
It's boring, but I can't say that it's a bad song. It might actually not be that bad. - Spark_Of_Life
This is sick - Hater
43
Love Me Back - Jacob Sartorius

A blatant ripoff of Ariana Grande's Why Try ( not that I like Grande's music).
Actually, it's Shawn Mendes' Kid In Love. - WonkeyDude98
This guy should be in school, not making crap like this - Scr3aM
Your comment has been liked. If Ariana Grande releases a song this year, please put it on this list. Ariana Grande has not changed. And Selena Gomez does the same type of songs. How dare they all. >:(
44
Missing You - Johnny Orlando

I feel like adding artists like this to the list is cheating. Does anyone else feel the same? - ShadowCat
He can't even sing. His voice has too much auto tune and he can't even play instruments. -10000/10.
45
Brave for You - The xx

46
It Ain't Me - Kygo & Selena Gomez

Why is this here? - ShadowCat
The intro sounds a bit like something from Dora
Too boring!
47
Tunnel Vision - Kodak Black

He sounds like a Jamaican muppet and the lyrics are boring as hell, like the one's you'd find in any song that's only popular form streaming. This is the "Panda" of 2017 and from the way things are going, it's probably heading straight for #1. Other than the admittedly good flutes that hide behind the generic trap beats, this gets a 1/10. - Spark_Of_Life
I... really struggle to see what people find in this song. I've tried to listen to it multiple times, but it seriously confuses me how this song is sitting at #6 out of 100, because it's honestly an example of everything wrong with rap music since 2014 such as:

- A rapper I can't understand
- Lyrics that are overdone
- Lyrics that make me cringe
- A minimalist beat that gets repetitive and lacks energy
- All-over-the-place and incoherent

0.5/5, and that only really comes from it's good music video. - ShadowCat
48
Cake - Flo Rida

This is a challenge listening to this album! - Scr3aM
THIS IS AN ALBUM? - VideoGamefan5
Poor Flo Rida! He's trying way too hard to make another hit, so he adds an annoying "C-C-ca-ca-ca-cake" hook. This guy's never gonna end up releasing a new album because he's a has-been and he knows it. - LoveMusicLoveLife
49
When I Met You - David Bowie

50
I Dare You - The xx

51
Life Goes On - Fergie

Too boring, why is a lot of mainstream sounding too tropical nowadays? Not my type, also, whats with the slow house beats? Boring, that is the reason I don't like mainstream anymore, but not all mainstream is like that and I know it. - AnimeDrawer
Am I the only one who thinks this song isn't that bad? It's better than M.I.L.F $
This is a better song than MILFS, but then again, almost any song is better than MILFS. - Spark_Of_Life
52
I'm Still Standing - Taron Egerton

I love this movie, but the song is kinda catchy. JUST MY OPINION - Cartoonfan202
A terrible song from a terrible movie. Nothing short of expected.
Just A Mediocre OST Song From A Movie, But At Least This Is From An OK Movie - VideoGamefan5
Meh, just another mediocre but forgettable OST song from a disappointing movie. Basically just a clone of Just Like Fire and Shakira's song from Zootopia/tropolis. - Swellow
Also A Clone Of Twenty One Pilots' Crappy Song From The Crappy Suicide Squad - VideoGamefan5
53
Pac Man - Weird Al Yankovic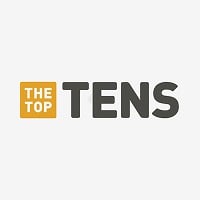 This did not come from 2017. It's been unreleased for many years and besides it's a good song. Take it off
54
Swalla - Jason Derulo

This is a song apparently

someone shoot me - wrests
Jason Derulo. Making a trap-infused DJ Mustard-esque sellout song. This is worse than Wiggle.

The only redeeming quality to this bland, colorless, grating, needlessly graphic atrocity is that Nicki Minaj's verse is the reason for the existence of Shether by Remy Ma, which is one of the greatest diss tracks ever recorded. -3/5 - WonkeyDude98
55
Beauty and the Beast - Ariana Grande & John Legend

The last two people I would expect to be on a song together collaborate to sing a classic Disney tune...Yeah, I'll pass. - Spark_Of_Life
An absolute disgrace to the original. Thank god someone finally added this atrocity!
I'm Excited To See The Movie, But This Song Just Can't Get To Me - VideoGamefan5
I can't be the only one who actually likes this... - WonkeyDude98
V 1 Comment
56
Test Me - The XX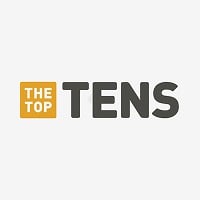 57
Both - Gucci Mane

Same old Gucci Maine and Drake…nothing more than what they used to be.
58
On My Way - Tiesto

59
That's What I Like - Bruno Mars

I Kind Of Like This Song - VideoGamefan5
EDIT: Ok, the prechorus sounds pretty good. And you can't help but smile after a couple of listens. Decent tune Mars, you win. - ProPanda
The lyrics are semi-cringey, but I'll take this over 24K Magic any day. - Spark_Of_Life
It's 24K Magic, but without what made 24K Magic so "fresh."
I'll give it a 2.5/5 because it actually sounds decent after a couple of listens. - ShadowCat
V 2 Comments
60
Believer - Imagine Dragons

Oh dear... Nintendo are putting this song in their Switch ads. I have a bad feeling about this console. - Zach808
First Off, Imagine Dragons Suck, And Second, Nintendo Used This Too Much! - VideoGamefan5
Awful, but hilarious. -3/5 - ProPanda
Is it worse than other songs of theirs? Yes. Is it the worst song of 2017 so far?
Lol, not even close to it.
V 1 Comment
PSearch List
Recommended Lists
Related Lists

Best Songs of 2017

Best Hit Songs of 2017

Songs that Need to Become Hits in 2017

Most Overplayed Songs of 2017

Top 10 Songs to Describe TheTopTens in March 2017
List StatsUpdated 26 Mar 2017
500 votes
97 listings
123 days old

Top Remixes (14)

1. Juju on that Beat - Zay Hilfigerrr & Zayion McCall
2. Drinkin' Too Much - Sam Hunt
3. Mo Bounce - Iggy Azalea

NiktheWiz

1. Heavy - Linkin Park & Kiiara
2. Feed the Machine - Nickelback
3. Hit Em with the Draco - Soulja Boy

SwagFlicks

1. Drinkin' Too Much - Sam Hunt
2. Body Like a Back Road - Sam Hunt
3. Juju on that Beat - Zay Hilfigerrr & Zayion McCall

WonkeyDude98
View All 14
Posts
WonkeyDude98
Error Reporting
See a factual error in these listings? Report it
here
.