Worst Songs of 2017
Spark_Of_Life
The Contenders: Page 4
61
Not Afraid Anymore - Halsey

Disappointing to the point of depression. 1/5 - ProPanda
Halsey, what are you doing? - Spark_Of_Life
Halsey, go back to making songs like Gasoline and New Americana.
WHAT IS IT DOING THIS HIGH?
This is one of the best songs of 2017. Halsey has amazing vocals. - lovefrombadlands
V 6 Comments
62
Taylor Swift - Trinidad James

Taylor Swift needs to make brake up song bout him. - AlphaQ
Just...no. I thought we left this hack back in 2013 with the mind-numbingly awful "All Gold Everything". - Spark_Of_Life
No, it's not as bad as Marvin Gaye. But it's Trinidad James. - WonkeyDude98
The message behind this song is taylors a hoe
V 7 Comments
63
SpongeBob - Princess Vitarah

First a song about Timmy Turner, now a song about Spongebob? Who's next, Jimmy Neutron? (I hope to God not), anyway, this song is disgusting and has absolutely horrible vocals and instrumentation. 0/5. - Cartoonfan202
Timmy Turner was great though...just that people judge it by the title and not listen to the song. - AlphaQ
Timmy Turner? Now Spongebob? Buttercup from The Powerpuff Girls is next? - AnimeDrawer
I will laugh so hard if they made a song about Sid The Science kid. - GalaticStarArtist12
What's next, A song about Patrick?
V 6 Comments
64
Love Me Back - Jacob Sartorius

A blatant ripoff of Ariana Grande's Why Try ( not that I like Grande's music).
Actually, it's Shawn Mendes' Kid In Love. - WonkeyDude98
This guy should be in school, not making crap like this - Scr3aM
No thanks.
V 4 Comments
65
She on My Dick - Rick Ross

Umm, good for you? - Disx
He on my list of worst songs of the year. - naFrovivuS
Why should that girl be on your d...? I mean you have no shame.Are you trying to copy Fack by Eminem or that Talk Dirty's horrid rap by 2 ugly Chainz? Speak up Rick.
66
I Wanna F**K Donald Trump - Princess Vitarah
This is iconic delete this the best song of 2017 - Worksponge
The name explains it all. I know you hate Donald Trump, but still. - Future_Sam
Say what you want to say but do you all have no respect for the president - Randomator
Y'all go on YouTube and watch the video, listen to the lyrics, and you'll understand why the title is this. - Worksponge
V 7 Comments
67
Good Goodbye - Linkin Park

Okay, I'm not trying to insult them or anything I actually like the band but I don't like this song, it would have better if Mike was the only rapper in the song and if there wasn't that annoying chipmunk voice in the chorus - Iamcool
Because that doesn't mean you need to listen to and enjoy their music. If Justin Bieber how good would his last album be? - Lucretia
Linkin Park is basically generic garbage. Avoid his music. - AlphaQ
No they aren't! Linkin Park is talented. Oh, you mean Harry Styles. His album cover looks kind of like this - lovefrombadlands
This song is amazing it shouldn't be on here! The only problem about it though is 'cause of Chesters very tragic demise I always cry when I hear it.
V 7 Comments
68
Thunder - Imagine Dragons

"Believer" is a guilty pleasure of mine. This, on the other hand, is completely HORRIBLE. 0/5 - DCfnaf
This is Believer but more chill, nicer vocal patterns, a better melody, controlled production, and a hook that isn't a 30 year old man (not exaggerating) screaming "Pain" in your face. I'll take it. 3/5 - ProPanda
To be completely blunt with you guys, this song is pretty amazing as it has a deep meaning behind it...plus, it's so much better than believer
Absolutely terrible. - Randomator
V 13 Comments
69
do re mi - Blackbear

It now has a video with Gucci Mane and Blackbear now has a VEVO channel. This will blow up, kill me 0/5 - Disx
I'm do, re, mi, fa, so tired of hearing this song! - DaWyteNight
This might be a hit. Please don't make it a hit. Please. - ProPanda
Was this necessary? This is dumbest whiteboard rap. 0/5 - AlphaQ
V 4 Comments
70
9 (After Coachella) - Cashmere Cat

What the hell is this drop?! I've never heard anything that ear-piercingly bland. Sounds like a bunch of workers working on metal. Never again please, that trend needs to die. - LoveMusicLoveLife
Some day you all will respect this work of art. - ProPanda
...well, I didn't think Sam Hunt would NOT absolutely leave the competition for Worst Song of the Decade (and by extension of all time) in the dust, let alone that the song that came closest would be from a producer I don't hate and a singer I think is potent. But nope, this is vile. Aside from the unbearably bland verses that are delivered and composed without a hint of passion...

...not since Chris Brown's Trumpet Lights or maybe DJ Snake's Sahara have I heard a single noise as loud, ear-piercing, and anti-musical as that drop. -5/5 - PandaDude98
The drop is quite literally incomplete.

I wouldn't go as far as Wonkey is in saying that this is one of the worst songs ever made, but it's pretty horrible. -1/5 - DCfnaf
71
You Was Right - Lil Uzi Vert

Sorry but this song is from 2016. - SelfDestruct
72
By Your Side - Jacob Sartorius

Ok... the beats and instrumentals are actually not that bad. Give this to a competent singer using those beats and this could actually work. Of course, it's Jacob Sartorius and his lyrics we're talking about here, so... 3/10. - Spark_Of_Life
This Is Just Horrible, Jacob Stinks - VideoGamefan5
I'll never be by your side Jacob - EpicJake
Jonas Blue rip-off - Anthony_Gaming1
V 6 Comments
73
Heavy - Linkin Park & Kiiara

Really disappointed with this song after a few listens. The lyrics sung by Chester sound like a self-parody, Kiiara's part is really bland and the song in itself doesn't take off and sounds like ANY OTHER pop song of the last few years. I just hope this band doesn't end up like Maroon 5, whose most recent songs are all about Adam Levine. - LoveMusicLoveLife
Whether or not you think Linkin Park should experiment, I think we can all agree that collaborating with Kiiara of all people was a terrible idea. I'm guessing Linkin Park are the only people on the planet who actually liked Gold. - Zach808
Well it reached the top 20 and got a bunch of streams, so that's a bit of an exaggeration... - ProPanda
To be honest, this is a good song but I kinda disliked the reactions the fans made. They should accept that even one of the greatest bands will change gradually. This song isn't really disappointing but quit sticking too much to Rock music because it can't stay the best for eternity - Neonco31
When the greatest "metal" band of all time appearantly, decides to feature a pop star and then the song its completely ireedemable garbage people have to look back to their old recordings... - Lucretia
V 23 Comments
74
Look at Me! - Xxxtentacion

Wow, I didn't know you could become famous for making "music" with a vacuum cleaner and rapping about how you can't seem to get your private parts back in your pants.
This isn't music. It should not be considered music. "Noise" can't even define it enough. "Racket" is good enough. - HollyleafOfThunderClan
What the hell is this? How can people call this "rap"? He's basically mumble-yelling into a microphone while yelling "Look at me! " over and over. Oh well, it's another one-hit-wonder rapper like Kevin Gates and Designer that we'll never hear from again. - Spark_Of_Life
When I first heard it on YouTube, I thought the quality was worsened due to copyright issues, so I decided to listen to it on Spotify. However, when this came on and I first heard it there, I realized that this was released in factually terrible sound quality. One of the worst songs of the year. -2/5. - SelfDestruct
You hate this? I thought this was gonna be your favorite song of the year. - AlphaQ
Do I really have to look at him? - lovefrombadlands
V 17 Comments
75
...Ready For It? - Taylor Swift

Predictable pop trash from the reigning queen of basic pop music. A woman who was fresh and appealing 6 years ago has turned predictable and stale, keeping with the played out tradition of hitting back at her so-called "haters" and bad-mouthing ex-boyfriends (just as she's done with every other album). She now relies on her feuds and relationship drama to draw attention to her music, signaling that she's out of ideas for good music and is too wrapped up in her own pettiness to spend time making actual art.
So apparently this may well be the first track on the new album. The problem is it sounds like my portable radio when I have it on too close to the laptop. Taylor's three years away have clearly seen her forget how to make good pop music or at least pop music that didn't infuriate anyone! - crowdiegal
This is even worse than Look What You Made Me Do, which is already high on the list of one of the worst songs I've ever heard. Reputation is going to be one of the worst albums of the decade. - PandaDude98
This song is much worse than Look What You Made Me Do. Reason why? Taylor Swift unironically rapping. - phillysports
V 13 Comments
76
Young Love - Silento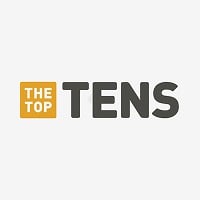 Silento is really awful at making music. "Watch Me" is overplayed and horrifically lazy. He is the most lazy hack in music right now. He got 5M likes on "Watch Me", 4,000,000 MORE LIKES THAN BOHEMIAN RHAPSODY. Silento needs to live up to his name now. - DCfnaf
Wait, what? I thought his career was over after Watch Me? He should stay in 2015, where he belongs. - AnimeDrawer
I thought this guy disappeared back to wherever he came from and yeah this song while not as bad as "Watch Me", this is still awful. - crowdiegal
One Hit Wonder! - Gangem
V 4 Comments
77
Mask Off - Future

This is Future's best song to be honest. It wasn't boring and nothing like Karate Flop. 4/5 - AlphaQ
Makes me want to sleep. 0/5 - DCfnaf
78
All My Friends - Owl City

The white dude who started a band in Minnesota is now rapping with a southern accent over country twang acoustic guitar. What is happening? - ProPanda
This is from the exact same guy who made two of my favorite pop songs ever in the form of On the Wing and Fireflies, both from 2009. Eight years later, he is now making some crappy pop rock/country crossover with some pseudo-rapping over some INCREDIBLY cheap production and cringey millennial whoops. 1/10. - NiktheWiz
You would not believe your eyes, if the one who made Fireflies, made a cheesy country rap song. - SpectralOwl
Not his best, but his new EP has two great songs that are much more his style. - Elijah_Cook
V 3 Comments
79
All Your Fault - Hopsin

I... can't listen to Hopsin anymore. His preachiness and lack of self-awareness gets under my skin like nothing else. And this might be one of his worst songs yet, mostly due to that awful autotuned chorus. - Zach808
Just. stop. 0/5 - ProPanda
80
Hit Me Back - Jacob Sartorius

Yes I want to hit him for making this trash - Disx
You want to be hit now? - Lucretia
That doesn't sound right... oh God... - Popsicles
JUST NO. - UltimateCraig
PSearch List
Recommended Lists
Related Lists

Best Songs of 2017

Most Overplayed Songs of 2017

Best Hit Songs of 2017

Best 2015-2017 Songs

Songs that Need to Become Hits in 2017
List Stats
5,000 votes
342 listings
1 year, 59 days old

Top Remixes (45)

1. Happy Ending - Hopsin
2. Drinkin' Too Much - Sam Hunt
3. 1-800-273-8255 - Logic

NiktheWiz

1. Jocelyn Flores - Xxxtentacion
2. Drinkin' Too Much - Sam Hunt
3. Side N**** - Kodak Black

DCfnaf

1. It's Everyday Bro - Jake Paul
2. Bon Appetit - Katy Perry
3. Body Like a Back Road - Sam Hunt

JackMM
View All 45
Posts
WonkeyDude98
Song Review: Bon Appetit - Katy Perry
NiktheWiz
My Opinion About "Bon Appetit"
DaisyandRosalina
Billboard Top 20 RANKED: July 15, 2017
WonkeyDude98
Every 2017 Hit Song Ranked!
WonkeyDude98
My top 10 Worst Songs of 2017
crowdiegal
Error Reporting
See a factual error in these listings? Report it
here
.