Worst Songs of 2017
Spark_Of_Life
The Contenders: Page 5
81
Good Goodbye - Linkin Park

Okay, I'm not trying to insult them or anything I actually like the band but I don't like this song, it would have better if Mike was the only rapper in the song and if there wasn't that annoying chipmunk voice in the chorus - Iamcool
Because that doesn't mean you need to listen to and enjoy their music. If Justin Bieber how good would his last album be? - Lucretia
Linkin Park is basically generic garbage. Avoid his music. - AlphaQ
No they aren't! Linkin Park is talented. Oh, you mean Harry Styles. His album cover looks kind of like this - lovefrombadlands
This song is amazing it shouldn't be on here! The only problem about it though is 'cause of Chesters very tragic demise I always cry when I hear it.
V 7 Comments
82
Three-Thirty - AJR

Even though the rappers got it easy line could apply to how rappers are able to speak faster to say more words, there is no justification for this line, "Wealthy people learned their lesson and never donate without the press there." - NiktheWiz
"Prolapsed anus", off of Spectrum Pulse's review, is really the best way to describe this song, unless you wanna call it the "death of pop music". Either way you'd be right. - WonkeyDude98
I listened to half of this song and that was enough. I refuse to ever listen to this again. - Swellow
Why is this a song? Why is this lower than my favorite song? Why isn't this in the top ten? - lovefrombadlands
V 4 Comments
83
C**shot - Cupcakke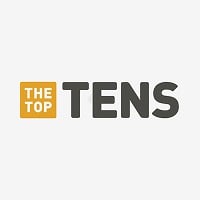 Cupcakke is the queen. Y'all are just mad that she snatched your weaves and ended everyone's careers. - Ub8
Guys, this isn't a serious song. She's a comical rapper and she's HILARIOUS. 4/5 - Disx
So this site found out about Cupcakke... and unfortunately, not in a good way. - ProPanda
She is at least better than Nicki - Hellohi
V 13 Comments
84
9 (After Coachella) - Cashmere Cat

What the hell is this drop?! I've never heard anything that ear-piercingly bland. Sounds like a bunch of workers working on metal. Never again please, that trend needs to die. - LoveMusicLoveLife
Some day you all will respect this work of art. - ProPanda
...well, I didn't think Sam Hunt would NOT absolutely leave the competition for Worst Song of the Decade (and by extension of all time) in the dust, let alone that the song that came closest would be from a producer I don't hate and a singer I think is potent. But nope, this is vile. Aside from the unbearably bland verses that are delivered and composed without a hint of passion...

...not since Chris Brown's Trumpet Lights or maybe DJ Snake's Sahara have I heard a single noise as loud, ear-piercing, and anti-musical as that drop. -5/5 - PandaDude98
The drop is quite literally incomplete.

I wouldn't go as far as Wonkey is in saying that this is one of the worst songs ever made, but it's pretty horrible. -1/5 - DCfnaf
85
Despacito/I'm the One (Mashup) - Alex Aiono

I just listened to the sample. It's very bad. Annoying voice. 0/10. - lovefrombadlands
86
Sign of the Times - Harry Styles

Boring and generic.
Not the best song from the album. I don't actively hate it but when there's better on the album... - crowdiegal
It's bad screechy, artless noise for 5 minutes 40 seconds. I mean really! 0/10 - lovefrombadlands
I thought it was an old lady singing at first - Lunala
V 2 Comments
87
Swalla - Jason Derulo

Judging by the cover, I'm not sure I want to hear this... - Scr3aM
If Nicki Minaj is the best part of your song then you should know that something is really wrong... - AlphaQ
To be honest this song is kinda trash. I can't believe some kids on my bus sing this... - SapphireStar
I can't believe this is number 79 and not number 1,biggest trash of this year! (by far) - PugsfromMoon
V 11 Comments
88
Do It Again - Mike Love with John Stamos and Mark McGrath
Love and Stamos ruined the Beach Boys, now throw McGrath into the mix and...ugh - HCShannon
Remember the Beach Boys? Well, this is what they sound like now. - ProPanda
This dude's next album is gonna have AJR on one of the songs.

No, I'm not kidding. - WonkeyDude98
89
Battle Symphony - Linkin Park

It's sad to see what LP has become! They were going back to their roots with the decent album that was The Hunting Party, and then they come up with some excessively bland electro-pop tracks. This track is another blatant example. My disappointment can't be relieved, and I feel like LP will have the same fate as Maroon 5 by putting Chester Bennington (or Mike Shinoda) in front, and leaving every other member worthless. I hope rock music will soon get back in the mainstream because I feel like people are becoming less interested in actual music with REAL instruments and not just computer-generated beats or sounds. I'm truly losing faith in music these days. - LoveMusicLoveLife
Another attempt by Linkin Park to sound like any other Electro Pop artist out there. It failed miserably. - cjWriter1997
I could tolerate "Heavy". This song is stupid as hell. - DCfnaf
This is the best song - wriddhak
V 2 Comments
90
Ooouuu - Young M.A.

Is this what rap has come to? Where we can't even come up with a decent TITLE for a song? - naFrovivuS
Eh, I like this and hate this at the same time. I'm neutral about this. Again, like Hot N! gga, the beat is excellent and the lyrics are bland. 3/5 - AlphaQ
91
What Lovers Do - Maroon 5

Say say say hey hey now baby! I love this song. Its good. It isn't artless and takes up 5 minutes (harry styles) Excellent. 8/10 - lovefrombadlands
Eh. It's a little too soulless for me, but I can see why other people like it. - Spark_Of_Life
There are so many songs worse than this...3/5 - DCfnaf
Hey, look! A good maroon 5 song! How long did that take, 8 or 7 years? But seriously, the only reason I would said it's good is because of SZA and the production. 8/10
V 4 Comments
92
Whippin - Kiiara

Nonsense lyrics, incredibly annoying vocals that make me feel sick, lazy and overstuffed production, incompetent clipping, and the fact that Kiiara refuses to improve beyond these songs make this an easy -3/5.
This song is catchy, however she uses the word whippin way to many times - kok2
Kiiara had taken Apu. - AlphaQ
It's an improvement over Gold (no more crappy nightcore sound effects), but it's still not really memorable. - Swellow
V 1 Comment
93
Craving You - Thomas Rhett

As someone who kinda likes Maren Morris, I think having her on here feels wasteful since she barely gets to sing. - NiktheWiz
Wonkey: In my months of not acknowledging and not caring about Thomas Rhett (mainly because Sam Hunt is worse in every way somehow), I completely forgot that he is without exaggeration one of the worst artists ever.

I don't wanna sound like a total elitist (looking at you Spectrum Pulse), but why doesn't Thomas Rhett just go full-on pop already? He'd be good at it, seeing is this is trying to be the blandest approximation of 80s new wave and banjo pop.

Oh yeah, and Maren Morris is here. If you remember my big issue with that song off of Rhett's last abortion Tangled Up called Playing With Fire and you know the big issue I had with that song...yeah this song does it again. Ugh. 0/5 - PandaDude98
94
How It is (Wap Bap...) - Bibi H.

I've heard way worse, but this is still pretty terrible. I'll give it this though: at least it's somewhat genuine in its upbeat nature. - NiktheWiz
Pretty bad, but it is not the worst song ever, I have heard worse songs from BOTDF. However, the lyrics are cheesy and the guitar is so simple. The vocals are not so bad, but get annoying at the chorus. - AnimeDrawer
This sounds like a bad karaoke cover of a kid's song. - Spark_Of_Life
What a joke! It has 2 million dislikes and is on number 69? Put this on No 10.
V 6 Comments
95
KDV - Missio

What does Missio have against Darth Vader? Did he traumatized them when they were children or what?
Can missio even stop complaining about a Star Wars character? - Fullwalking2
"Killing Darth Vader with my mothaf-ing kickdrum"

Someone add the rest of this album please. - DCfnaf
Jesus Christ these guys are like ministry mixed with blood on the dance floor, and not in a good way. The only good song on this album was bottom of the deep blue sea, and that was still pretty lame.👎👎👎
96
Anjay - Kemal Palevi

One of the worst song ever 0/10
97
Missing You - Johnny Orlando

This isn't even fair anymore. - WonkeyDude98
He looks around 7 or 8 on the cover - Scr3aM
Ok guys calm down. This kid is and will stay irrelevant, so just stop giving him attention and he'll go tf away. - ProPanda
First Jacob Saggytaurus...Now Him? - AlphaQ
V 1 Comment
98
Love Galore - SZA

Actually amazing 4/5 - Disx
Thank god this song never became a hit - kok2
Travis Scott is now a Drake wannabe
This is a nice song. 7/10. - lovefrombadlands
V 9 Comments
99
Kamasutra - Juicy J

Juicy J is irrelevant. - Eraser
This song is baad and you only have to hear the chorus to know it - crowdiegal
Cardi B is the definition of trash - DaWyteNight
Probably the cringiest rap song I've heard this year. Why do "rappers" keep making songs about rape? This guy better never get another hit. "Bandz a Make Her Dance" was already bad enough, but this it utter trash. - LoveMusicLoveLife
100 DN Freestyle - Lil Yatchy
PSearch List
Recommended Lists
Related Lists

Best Songs of 2017

Most Overplayed Songs of 2017

Best Hit Songs of 2017

Best 2015-2017 Songs

Songs that Need to Become Hits in 2017
List Stats
4,000 votes
325 listings
1 year, 25 days old

Top Remixes (42)

1. Happy Ending - Hopsin
2. Drinkin' Too Much - Sam Hunt
3. 1-800-273-8255 - Logic

NiktheWiz

1. Jocelyn Flores - Xxxtentacion
2. Side N**** - Kodak Black
3. Drinkin' Too Much - Sam Hunt

DCfnaf

1. It's Everyday Bro - Jake Paul
2. Bon Appetit - Katy Perry
3. Body Like a Back Road - Sam Hunt

JackMM
View All 42
Posts
WonkeyDude98
Song Review: Bon Appetit - Katy Perry
NiktheWiz
My Opinion About "Bon Appetit"
DaisyandRosalina
Billboard Top 20 RANKED: July 15, 2017
WonkeyDude98
Error Reporting
See a factual error in these listings? Report it
here
.