Worst Songs of 2017
Spark_Of_Life
The Contenders: Page 8
141
Help Me Help You - Logan Paul

Modern classic. Well, not really, hey, song's dope. 4.5/5 - ProPanda
142
Issues - Julia Michaels

No song that I know has a more fitting title. 0/5 - DCfnaf
This is just "Gold" by Kiarra without the cussing - Spark_Of_Life
143
What Lovers Do - Maroon 5

Eh. It's a little too soulless for me, but I can see why other people like it. - Spark_Of_Life
There are so many songs worse than this...3/5 - DCfnaf
Watch the bandwagon when I say this...

...this song rules and is Maroon 5's best song since 2007. - WonkeyDude98
OOO OOO OOO OOO OOO BEEN WISHIN FOR YOU


OH OH TRYNA DO WHAT LOVERS DO


no, but seriously, seeing SZA making the top 20 is really nice. And yeah, I still love these guys, sue me. 5/5 - ProPanda
144
Test Me - The XX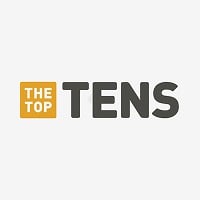 Who keeps adding songs by them? They are great. - 445956
145
On My Way - Tiesto

146
On + Off - Maggie Rogers

I really love this song, but I see why people hate it - HollyleafOfThunderClan
147
Pipe Dreams - Nelly Furtado

I honestly wonder why I was listening to this when I could have been listening to "Promiscuous" or "Maneater". - Spark_Of_Life
148
Now and Later - Sage the Gemini

Oh boy! Sage the Gemini has fallen so low that he started making pop songs in the disguise of rap, to the point where he is currently a bad rapper now! Yes, one who used to be my favorite rapper has become a rapper I dislike now! 0/5! get your game together man! - SelfDestruct
Yes, one who used to be one of my least favorite rappers has become a rapper I like now! 4.5/5 - WonkeyDude98
Honestly? I heckin love this! - ProPanda
Oh boy! I adore THOS! 5/5 - AlphaQ
149
Down - Marian Hill

Oh, I suppose the instrumentals are all right, but the emotionless vocals and the banal lyrics really kill this for me. - Spark_Of_Life
Garbage. Choppy, stilted, awkward, annoying, just irritating and ear-piercing in every way. 0/5 - WonkeyDude98
They are a good band, but this song is bad. - 445956
150
At My Best - Machine Gun Kelly

Despite MGK's less than adequate flow, this is a surprisingly passable attempt at a "deep" rap song that's admittedly better than "Bad Things". 7/10. - Spark_Of_Life
Eh. Better than Bad Things, but it's not saying much. Hailee Steinfield's a great singer, I'll give this that. 2/5 - ProPanda
Love The Way You Lie (Eminem / Rihanna)
See You Again (Wiz Kalifah / Charlie Puth)
and now this…
We have triplets of 90BPM pop rap songs in B flat major in the family!
151
Dirt on My Boots - Jon Pardi

Oh my god! This song blows! Here's a pseudo-cowboy who wants to bring country back to where it was but fails by coming off more as a rocker. And seriously, what's that horrible guitar solo?! - LoveMusicLoveLife
152
Feel Me - Tyga

Kanye West is really starting to disappoint me. Being featured in a song by one of the worst US rappers ever who brought to you "Rack City", which started a toxic trend in rap, just no! As soon as the song starts, you hear "Car at the highest level! ". It only shows that this song is gonna use every modern rap cliché in the book. And that's basically how it goes! Tyga really needs to go to hell for urinating on hip hop for 5 years! - LoveMusicLoveLife
The only thing being felt by Tyga is a goat being raped by him. - AlphaQ
153
Liability - Lorde

Personally, I just can't find any of her songs to be remotely interesting other than decent to slightly good lyrics. I will have to give this a 0/5, since there is nothing I truly liked about it. - SelfDestruct
Mediocre songs shouldn't be on the list, honestly. This isn't amazing or anything, but it's not horrendous. - Swellow
Nah, this is a great song. - DCfnaf
154
Hard Times - Paramore

WHY IS THIS ON HERE have you even listened to this song?
What? This song is great! - DCfnaf
This is great! - 445956
I miss the old Paramore.
155
Delicious - Daniel Powter

As someone who actually likes Bad Day, I'm not too fond of this. - NiktheWiz
Given by this song, looks like Daniel's having a Bad Day. - Spark_Of_Life
Haha remember this guy? - ProPanda
What in the world is this?
Especially the weird beat
And the BITE OF THE APPLE
156
Despacito - Luis Fonsi & Daddy Yankee

Wow, isn't that funny? The version without Justin gets nowhere. See, if there was never a remix with Justin, nobody would give a crap. This is so overplayed and uncatchy. I could understand the song being around #30 for a week or two and then falling off the chart, but #1 for 26 weeks? Really?!? They have to be paying Billboard to keep this garbage at #1 for all this time. There's no way people could really like this song that much.
Most overplayed song on the radio apart from that Ed Sheeran song. I hate reggaeton, why make it even more popular? The Justin Bieber version is even worse, he cannot sing in Spanish and his voice is too soft for the song. I heard this song play at least 3 times on the radio or more. Plus, the lyrics are sexual, I can understand it. - AnimeDrawer
The original wasn't too bad, but having Justin Bieber featured on the remix was a terrible idea. Not only does he sound so bored, but he is also terrible at singing in Spanish. - NiktheWiz
This song is so overplayed and annoying!
V 32 Comments
157
Good Life - G-Eazy And Kehlani

"Bad Things" wasn't that good, but at least it was semi-interesting. This is about as interesting as watching paint dry. - Spark_Of_Life
Introducing... Me Myself And I, the generic pop-rap soundtrack version. - ProPanda
158
Pedestal - Jackie Evancho

This is actually good... - DCfnaf
159
Mind Maze - Katy Perry

This really is Katy's worst album to date, huh? - DCfnaf
Worst song of the album right after Bon Appetit. - DaisyandRosalina
160
Instruction - Jax Jones

Somebody forgot to tell these three that the vine song went out of style in 2015. Seriously stupid song - crowdiegal
One of Demi's best hands down. - ProPanda
Annoying - kok2
I DON'T NEED INTRODUCTION

JUST FOLLOW MY SIMPLE INSTRUCTION - ProPanda
V 2 Comments
PSearch List
Recommended Lists
Related Lists

Best Songs of 2017

Most Overplayed Songs of 2017

Best Hit Songs of 2017

Best 2015-2017 Songs

Songs that Need to Become Hits in 2017
List StatsUpdated 18 Oct 2017
3,000 votes
281 listings
329 days old

Top Remixes (33)

1. Drinkin' Too Much - Sam Hunt
2. Happy Ending - Hopsin
3. First Day Out - Kodak Black

DCfnaf

1. Drinkin' Too Much - Sam Hunt
2. 1-800-273-8255 - Logic
3. Happy Ending - Hopsin

NiktheWiz

1. Drinkin' Too Much - Sam Hunt
2. Body Like a Back Road - Sam Hunt
3. Happy Ending - Hopsin

WonkeyDude98
View All 33
Posts
WonkeyDude98
Song Review: Bon Appetit - Katy Perry
NiktheWiz
My Opinion About "Bon Appetit"
DaisyandRosalina
Billboard Top 20 RANKED: July 15, 2017
WonkeyDude98
Error Reporting
See a factual error in these listings? Report it
here
.