Worst Songs of 2017
Spark_Of_Life
The Contenders: Page 9
161
Ispy - Kyle

I love this song - Belieber1
I spy with my little eye a song that's not good - lovefrombadlands
I hate this song.
162
Sharp Edges - Linkin Park

This song just once again proves that the pop road was not the right road for Linkin Park to take. This sounds like it was written and performed from the perspective of a child who was told by his mom not to run with scissors, and it sounds really embarrassing when coming from Linkin Park. 3/10. - NiktheWiz
Are Linkin Park trying to reinvent themselves as Maroon 5? I swear I thought I was hearing their song style here instead of the darker LP (which, mind you, I'm still not a fan of). They should just end until they make bigger asses of themselves, really. - Swellow
This song and album is just a huge mistake - wrests
This song is so lame. - DCfnaf
V 2 Comments
163
Love Like Voodoo - Blood on the Dance Floor

At least Resurrection Spell could be somewhat enjoyed because it was catchy. (Hell, that was unfortunately their best song). This...is excruciating to sit through. - DCfnaf
The female vocalist is not so bad, but Dahvie Vanity ruined it with his awful voice, and the beat is terrible, same with the lyrics. This and Resurrection Spell are the worst songs of this year, this band should have never made a comeback. - AnimeDrawer
Oh my goodness...Blood on the Dance Floor is back...i'm screwed... - AlphaQ
Seriously guys you can not consider this a bad song... because this is not music it's the sound of the devil. - DaisyandRosalina
V 1 Comment
164
Tsunami - Katy Perry

There's a reason I don't like Katy Perry...and this song is one of those reasons... - DCfnaf
For a strange reason I don't know of, I am glad Taylor put out all her music
Katy's new album is awful and especially this song
165
Life is Unfair - Mattybraps

Is it just me or I noticed the contradicting title and album picture? - Swellow
Ayy emo Matty B! - ProPanda
166
Water - Ugly God

2016 was so bad, it's washed over to every other list
Still better than "Praying" by Kesha and "What About Us? " by P! nk. Someone add those right now! If I could I would've already done it.
Exactly. Those are the two songs that ALWAYS get stuck in my head even though I don't want them to. - allamassal
167
XO TOUR Llif3 - Fame on Fire

I did not like the original XO TOUR Llif3 by Lil Uzi Vert. It was mind numbingly dull in every sense of the word, from the insanely autotuned (yet boring) vocals to the generic, uncatchy beat. From reading ProPanda's sarcastic comment on this song right here, I tried to tell myself that this version would be better because it's a rock cover...but it's not. It's not even close. It may sound more interesting and it may have those decently played guitars, but this just does not work. Fame on Fire likes to cover pop songs and give them a rock/metal sound. Usually it doesn't work at all, and it shows certain Metalhead Elitists that turning a pop song into a rock song does not automatically make it a masterpiece. This band tends to make songs that are meant to be tragic (such "Heavy" and this) much more energetic because they lack the emotion the songs need and mainly focus on the sound such as their growling and their generic, uninspired guitar instrumentation. Speaking of the growling, it ...more - DCfnaf
Dude, what? This is great! The original XO TOUR Llif3 was just stupid and trappy with no real emotion or beat. But when it's a rock song there's EMOTION and REAL LYRICS AND VOCALS. You don't know real music, the original uses bad words, but this one is ACTUALLY deep by saying haters instead of the N-Word. This is way our generation is screwed, kids in my school just listen to stupid rap like Lil Wayne and Lil Uzi. Go educate yourself and listen to real hip hop like Kendrick Lamar, Eminem, and Hopsin. - ProPanda
168
Help Me Help You - Logan Paul

Modern classic. Well, not really, hey, song's dope. 4.5/5 - ProPanda
169
Marionetten - Söhne Mannheims

A song by Xavier Naidoo's conspiracy theorist group about how a secret world organization is enslaving us without us noticing and how they are gonna fight against it by taking down the government.
The music to it is great to be honest, mostly because Xavier Naidoo indeed is a very good musician, but this goes too far. Up until a certain point he simply made great music, and was a conspiracy theorist in private. I don't see why he now mixes this up. - Martin_Canine
170
Trap Trap Trap - Rick Ross

Rick Ross is the most generic, boring rapper with no skills. The only good thing about this song is the beat. Too bad it didn't go to a more skilled rapper... - DaWyteNight
171
Daddy Issues - Demi Lovato

Not as bad as Sorry Not Sorry, but still terrible. 3/10 - BlinxTheWinx
I get that Demi has a tendency to oversing sometimes, kinda like Christina Aguilera, but even that is not to cover up for how atrocious that hook is. It is easily one of the worst hooks of the decade. 1/10. - NiktheWiz
Annoying... 0,5/5 - DaisyandRosalina
The lyrics are as headache inducing as the song.

"You're the man of my dreams
'Cause you know how to leave"

Uh...what? - DCfnaf
172
All My Friends - Owl City

The white dude who started a band in Minnesota is now rapping with a southern accent over country twang acoustic guitar. What is happening? - ProPanda
This is from the exact same guy who made two of my favorite pop songs ever in the form of On the Wing and Fireflies, both from 2009. Eight years later, he is now making some crappy pop rock/country crossover with some pseudo-rapping over some INCREDIBLY cheap production and cringey millennial whoops. 1/10. - NiktheWiz
You would not believe your eyes, if the one who made Fireflies, made a cheesy country rap song. - SpectralOwl
I'd like to make myself believe that he had retired after "Fireflies". - Spark_Of_Life
V 2 Comments
173
2U - David Guetta

A song that is a retread of a better Daniel Beddingfield song from the early 2000s. I haven't a lot of time for David Guetta or Bieber. This song blows. - crowdiegal
I don't hate David Guetta and I love this but I hate that evil,psychotic and hypocritic Justin Bieber who hates all his fans. - Hellohi
174
Santa's Coming For Us - Sia

Yes this is Sia, she sounds so bad here, this annoying tone and autotune level don't suits her voice at all. 1/5 - DaisyandRosalina
This song sounds bad just like Candy Cane Lane. - Future_Sam
175
Untouchable - Eminem

Please tell me I'm not the only one who thinks this totally sucks. Not only is it musically atrocious, but unlike "I'm Not Racist" which gave the perspective of each race, here it feels like this is biased to one race.

Eminem, please don't make everything about this album like this song...0/5 - DCfnaf
176
Test Me - The XX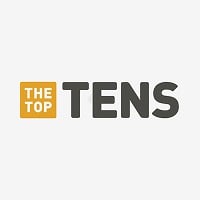 Who keeps adding songs by them? They are great. - 445956
177
On My Way - Tiesto

178
T-Shirt - Migos

The autotune makes me pee inside my pants.
This song is awesome! It's Basically Bad and Boujee gone right. 5/5 - AlphaQ
Ummm I like it and hate it - 1507563
Not kidding guys, this is the best song of the year. 555555555/5 - Disx
V 1 Comment
179
Same Drugs - Chance the Rapper

One of the Best Songs of 2017, and one of the Best Rap Songs of the decade. - 445956
180
On + Off - Maggie Rogers

I really love this song, but I see why people hate it - HollyleafOfThunderClan
PSearch List
Recommended Lists
Related Lists

Best Songs of 2017

Most Overplayed Songs of 2017

Best Hit Songs of 2017

Best 2015-2017 Songs

Songs that Need to Become Hits in 2017
List Stats
4,000 votes
325 listings
1 year, 25 days old

Top Remixes (42)

1. Happy Ending - Hopsin
2. Drinkin' Too Much - Sam Hunt
3. 1-800-273-8255 - Logic

NiktheWiz

1. Jocelyn Flores - Xxxtentacion
2. Side N**** - Kodak Black
3. Drinkin' Too Much - Sam Hunt

DCfnaf

1. It's Everyday Bro - Jake Paul
2. Bon Appetit - Katy Perry
3. Body Like a Back Road - Sam Hunt

JackMM
View All 42
Posts
WonkeyDude98
Song Review: Bon Appetit - Katy Perry
NiktheWiz
My Opinion About "Bon Appetit"
DaisyandRosalina
Billboard Top 20 RANKED: July 15, 2017
WonkeyDude98
Error Reporting
See a factual error in these listings? Report it
here
.