Worst Songs of All Time
biscuits
The Contenders: Page 13
241
Chinese Food - Alison Gold
Should be in the Top Ten! Racist video! How Patrice is still in the business astounds me! Why alison why
The name made me laugh. If they make a sequal, it should be called "Asian Food". - BlueTopazIceVanilla
242
Prom Night - Jeffree Star

243
I Just Called To Say I Love You - Stevie Wonder

Listen to this. Then listen to pretty much anything else Stevie's ever released. The difference is mind-boggling.
I really enjoy his music, but honestly this one is horrible, its not nearly as good as Stevie Wonder's truly great love songs
Stevie Wonder is excellent, but he went down the wrong route with this song. - Swellow
244
Just Give Me a Reason - P!NK

I like this song though. P! nk shouldn't be on here. Luckily it's just one song so far. - Powerfulgirl10
How is this here this song is amazing P! nk is an amazing performer and singer
Just give me a reason why this song is bad.
245
Every Storm - Gary Allan

246
You and I - Lady Gaga

Lady Gaga did a lot better music than this. This doesn't even sound like anything Lady Gaga would ever made.
This is a unique song. Get over it. It's not Bad Romance, but it's awesome in it's own way. And by the way, I didn't really like artpop
"That is one crazy-looking lady! " says Kid Danger. Seriously though, that picture looks kind of intimidating. Never heard the song before...
Here's one thing: I'm sorry if you don't like Henry Danger. I just wanted to put a comment about it because of that picture. Although, this song isn't that bad.
V 2 Comments
247
Drive by - Train

What is up with the hefty bag line?
V 1 Comment
248
I'm So Sick - Flyleaf

Flyleaf is a great band! This song shows Lacey's talents in both screaming and singing! Take this song off the list!
Flyleaf is a great band. Their music combines the intense metal sound with great inspirational lyrics. I love Lacey, and they don't deserve to be on this list!
Are you stupid? This song is awesome.
Flyleaf is not metal they are mental, their music sucks and belongs on this list
V 1 Comment
249
Disco Duck - Rick Dees & His Cast of Idiots
Guess whoever put this on here is too dumb to realize it is a COMEDY SKIT, not supposed to be an actual song.
V 3 Comments
250
Baby Don't Lie - Gwen Stefani

I really hate this song, enough said
251
Elektronik Supersonik - Zlad
"Hey love crusader, I want to be your space invader. For you I would descend the deepest moon crater. I is more stronger than dearth vader. Obey me I is your new dictator, for you is Venus, I iam mars, with you I is more richer than all of the tzars. Make a wishes on a shooting stars, then for you I will play on my cosmic guitars" -Zlad
V 1 Comment
252
Jump - Girls Aloud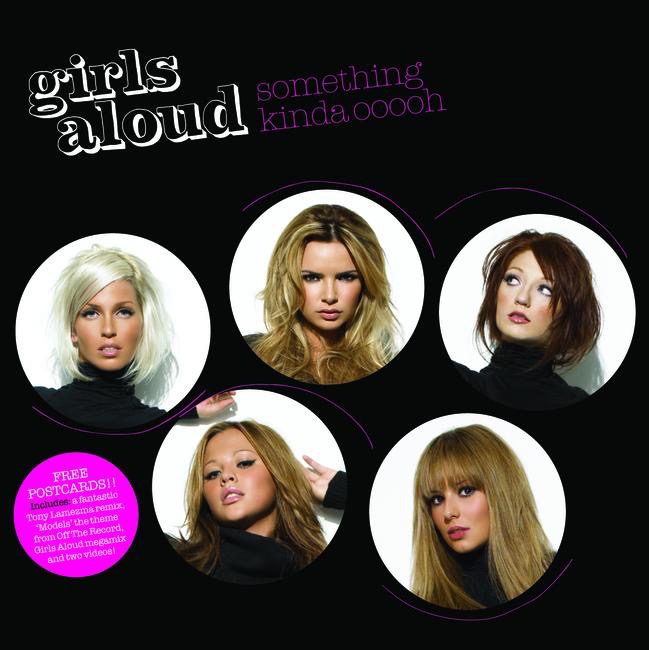 253
Watching the Detectives - Elvis Costello

V 1 Comment
254
The Best Day Ever - Spongebob Squarepants

Why this song on this list? I love this song, and it made my day the best ever.
I like this song. The only problem I have with it is that it was played at the end of the credits in the SpongeBob movie. This was before the best day ever episode which came out a few years ago.
This doesn't why is it on here?
But it's the best song ever for the best day ever! - Elsa
V 19 Comments
255
7 Years - Lukas Graham

This is complete garbage. Lukas's voice is hideous, he sounds like a dying squeaky toy. The nursery rhyme chime and overbearing violins will make you want to stick pencils in your ears. The lyrics are whiny and pretentious. It's just a listing of events in Lukas's life. Yeah, sure, you drank and smoked weed at 11. I'm not buying one minute of this crap. Get a life, "LUKAS GRAHAM". - Spark_Of_Life
Pandering, slow-paced bull that is covering the airwaves nowadays. It honestly makes me miss brag-raps and Ke$ha. At least they had the decency to make the song singable. OH, AND THAT INSTRUMENTAL! It is just trying way too hard to pull emotion out of the listener, and falls flat on its face.
This is possibly one of the dumbest songs of 2016
This Song Went from 364 to 135 to 66 to 116, to 93 to 77 to to 71, we need to get this song higher - VideoGamefan5
V 5 Comments
256
Big Girls Don't Cry - Fergie

This is an annoying song but I'll still belt it in the car
What the heck?!?!?!? This is one of the the best pop ballads I've ever heard! You people don't know good music :(
V 3 Comments
257
Love Like This - Natasha Bedingfield

V 1 Comment
258
We're All in This Together - High School Musical

Gosh Disney, what were you thinking with this cheesy song.
I love this song. Back at grade one the whole school was told to memorize this song for graduation it was fun. Even if I never watched the movie yet.
My sister watched this movie once, and liked this song. That sister is now dead to me
High School Musical: We're All in This Together, Once We Know the---
Ian Hecox: SHUT UP!
V 2 Comments
259
The Climb - Miley Cyrus

It's a motivation for us all to never give up and stay strong. Miley Cyrus was very beautiful in Disney. With Selena Gomez, Demi Lovato and Jonas Brothers. I wished they go back to Disney.
I was doing a test, and we had to compare the theme between this "song" and a passage. I know what's in common, DEATH
Miley is innocent and adorable... At least she was over a decade ago!
The climb it took us to get over you.
V 1 Comment
260
M.I.L.F.$ - Fergie

This has replaced Sweatshirt as the worst song of 2016. Fergie's obnoxious, robotic chipmunk vocals constantly belt out pathetically desperate metaphors for sex about milk. The beat is stupidly simple and irritating in it's lack of variety. Fergie had some great songs from her first solo album, but everything went downhill after The Beginning. She just needs to retire. Quickly. - Spark_Of_Life
I never listen to her music before but since this song was released, I don't wanna listen to her previous music or latest because this song has ruined it. - BeaM456
That's too bad, because her old songs were actually not that horrible... - Spark_Of_Life
Song title makes me not want to listen to the song. - madoog
PSearch List
Recommended Lists
Related Lists
Best Songs of All Time
Best KPOP Songs of All Time
Top Ten Most Inspirational Songs of All Time
Most Beautiful Songs of All Time
Best All Time Low Songs
List StatsUpdated 28 Feb 2017
17,000 votes
1,659 listings
9 years, 119 days old

Top Remixes (192)

1. Trumpet Lights - Chris Brown
2. Fack - Eminem
3. U.O.E.N.O. - Rocko
WonkeyDude98

1. Lollipop - Lil' Wayne
2. Obsessed - Mariah Carey
3. Stupid Hoe - Nicki Minaj
guitar

1. Watch Me - Silento
2. Sexy and I Know It - LMFAO
3. I'm a Gummy Bear (The Gummy Bear Song) - Gümmibar
VideoGamefan5
View All 192
Posts
Top 10 Worst Songs Of All Time (Parody)
TheEvilNuggetCookie
Worst Songs of All Time: "Summer Girls" by LFO
Spark_Of_Life
Error Reporting
See a factual error in these listings? Report it
here
.