Worst Songs of All Time
biscuits
The Contenders: Page 19
361
Bad Dancer - Yoko Ono

Yeah. That. I swear, I'll organize an all-expenses paid trip to the moon for whoever tells me what this song is about.
You're also a bad singer, like really bad
Yoko Ono has no personality, no talent, and she ruined The Beatles! That's enough for me to know this song's gonna be bad. - olliv
Your also a really bad singer - VideoGamefan5
V 3 Comments
362
My Heart Will Go On - Celine Dion

Written by James Horner for James Cameron (Aliens, The Abyss, The Terminator, Avatar) - playstationfan66
This song is has great lyrics, a great message, and a brilliant artist! Celine is a world renowned singer and has only the greatest songs of the 21st century
Who put this song on there!? It's a lovely song. - SamHalls2015
Pop songs sung by women don't automaticaly suck - RecklessGreed
V 3 Comments
363 (You're) Having My Baby - Paul Anka
364
Fergalicious - Fergie

Not as bad as her mess called My Humps though. - Swellow
365
Unfaithful - Rihanna

I love this song.. At least it's 329 though and definitely deserves the extremely low rank it got on here.
Such a beautiful song that don't deserve to be on the list
To be honest,...
I LOVE THIS SONG
I love the song so much it rules
Rihanna is the best
366
Toxic - Britney Spears

Why is this higher than Kesha and Shawn Mendes? This song defined the decade and became Britney's best known song! Kesha has great dance tracks, but can't compare to the dance tracks from In the Zone and Blackout. And don't even get me started on Shawn Mendes. Not only is he a Magcon and has annoying fangirls, he sounds like a whiny, spoiled, bratty white boy. Which is what he is.
This song is really good, what's it doing here?
I like this song - venomouskillingmachine
This song is britney's only good song - VideoGamefan5
V 6 Comments
367
Cockiness (Love It) - Rihanna

This is so annoying and repetitive. How is this music? - drdevil
Another pop sex anthem. Just what we needed. - yaygiants16
368
Don't Drop that Thun Thun Thun - Finatticz

369
Muskrat Love - Captain and Tennille

I lived through the 70's and this song is not the best but don't be offensive and make comments about the 70's when you know nothing about the decade. This song does not make up the 70's at all. Excuse me but don't be rude.
This song is not their song anyway and by the way this does not come close to reflecting the 70's. Anything auto-tune is not true it's a sham. People cannot sing but make lots of money. 60's, 70's and 80's even 90's were more creative and original. Don't disrespect your elder's they know more about life and music been around much longer. There is nothing you can do about that.
It is below Unfaithful on this list, yet one article had this at the worst song ever? This song is weird and 300 is too good for this song.
V 1 Comment
370
Problem - Ariana Grande

This song is so awful. She sounds like a 10 year old excited about a toy.
This song is awful. It is indecisive, it has Iggy, and the world now has one more problem because this slop exists, not one less.
I like Ariana's verses, but I don't like Iggy whatsoever.
This song is so bad Its cool - VideoGamefan5
V 7 Comments
371
I Fink U Freeky - Die Antwoord

Creepy, disgusting, and ear-bleeding in it's lack of taste or talent. These two creeps need to fade away fast. - Spark_Of_Life
The music video is so damn creepy. Worst than Wrecking Ball or Anaconda's music video. - AlphaQ
Unless someone farts and sits on this song. It will remain one of the worst songs to be ever created. -9000/5.

This is 5 times worse than all the songs in the Top 10 right now. - 51im_Ro55_2002
This song is atrocious and Die Antwoord is a name that hates ants because it say DIE ANTwoord.

Yea this is FAR worse than Baby, Birthday Cake and FACK

I apologize to anyone who likes this but. *sighs**farts* deez nuts/5...haha no. -15/5 - AlphaQ
372
Happy Xmas (War Is Over) - John Lennon

V 2 Comments
373
Here - Alessia Cara

This shouldn't even be on this list. Alessia's massive talent is manifested in this song, a facet of character that the generality of Musical Artists today. - FlakyCuddles43
One of the best songs I've ever heard. Alessia NEEDS to make it big, we need someone like her to make up for morons like Cher Lloyd and Christina Perri. - Spark_Of_Life
This doesn't deserve to be here. - Swellow
Doesn't deserve to be HERE - VideoGamefan5
V 1 Comment
374
Jimmy Choo - Fetty Wap

375
Bingo - Jacob Sartorius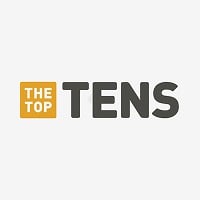 Jacob Sartorius's newest failure. - olliv
WORST. SONG. EVER. -INFINITY/5. - AlphaQ
376
Poker Face - Lady Gaga

Heard in Percy Jackson: The Lightning Thief throughout the whole Casino scene where Percy and his friends continue finding his mom. - playstationfan66
This song is awesome!
This song is incredible
I didn't really hate the song. - Elsa
V 2 Comments
377
Un-Break My Heart - Toni Braxton

Toni Braxton is an inspiration to all people. She has been through so much and still she is a good person! I don't know what is wrong with you people
Had it on DVD though. - playstationfan66
378
Like a Princess - Double Take

Let's all just agree that Double Take can't sing.
V 1 Comment
379
Stay - Rihanna

People say Rihanna can't sing listen to this then talk to me
great song
380
Rock and Roll Ain't Noise Pollution - AC/DC

I'm not a big AC/DC fan, but they shouldn't be on this list. It seems, judging by the way the negative comments are written, that some stupid teenager, with a grammar that is reflecting of that stupidity, has been pouring votes on AC/DC songs to get some rock songs into the list. Was that person offended by the fact that 99.9 % of the songs in the top 100 are contemporary pop "songs"? Does that person even know any song by AC/DC?
This is one of their best songs in my honest opinion. Sorry that I'm commenting on all these AC/DC songs, but I really love their music, especially this track. - matty925
Greatest band to hit the earth. Deal with it
Rock and Roll Ain't Noise Pollution. Deal with it
I ate pizza for dinner. Deal with it
AC/DC IS THE BEST!

THOSE WHO HATE THIS BAND ARE MY TRUE ENEMIES!
V 2 Comments
PSearch List
Recommended Lists
Related Lists

Best Songs of All Time

Best KPOP Songs of All Time

Top Ten Most Inspirational Songs of All Time

Most Beautiful Songs of All Time

Top Ten Best Country Songs of All Time
List StatsUpdated 28 May 2017
18,000 votes
1,749 listings
9 years, 208 days old

Top Remixes (198)

1. Yellow Bus - Brokencyde
2. I Might Go Lesbian - Manika
3. Birthday - Selena Gomez

NiktheWiz

1. Lollipop - Lil' Wayne
2. Obsessed - Mariah Carey
3. Stupid Hoe - Nicki Minaj

guitar

1. Watch Me - Silento
2. Sexy and I Know It - LMFAO
3. I'm a Gummy Bear (The Gummy Bear Song) - Gümmibar

VideoGamefan5
View All 198
Posts
TheEvilNuggetCookie
Worst Songs of All Time: "Summer Girls" by LFO
Spark_Of_Life
Quick Analysis: "Imagine" by John Lennon
WonkeyDude98
Error Reporting
See a factual error in these listings? Report it
here
.