Top Ten Worst Sonic Fans
Here's a list of the top ten worst Sonic fans to ever come out of existence. These people are the reason that Sonic fans are given a bad name.
The Top Ten
1
Sonicteam765
It is obviously not good to wish death on people you don't like. Even I don't want to wish death on salty Sonic fans such as Sonicteam765/DarkSonic180. But, Sonicteam765 needs to learn how to accept other Sonic fans' opinions and not accuse them of liking a game that he doesn't like. Recently, he accused some Sonic fans (who are looking forward to the latest game Sonic Forces) of "accepting laziness", when he doesn't know how video game development works.
This guy is 21 and stalked a 14 year old girl on the once.
Nice to see this guy got to the top of this list where he belongs.
Verbal Psychopath... enough said.
V 7 Comments
2
Hogfather
If you are a Sonic fan, AVOID THIS GUY AT ALL COSTS! He has a very condescending attitude and a very unlikable personality. The majority of his posts are trying to tell others why his opinion is superior to theirs. He thinks that anyone who has an opinion different from his is retarded, and is not afraid to mock anyone. This guy is THE epitome of a terrible Sonic fan!
3
SammyClassicSonicFan
Why Isn't this number one - VideoGamefan5
This is the guy who made a video literally getting emotional over other people's personal beliefs about the Sonic franchise. He's like a younger version of Mariotehplumber. With his ear-rape videos and his whining topics, he's definitely not a good Sonic fan.
4
Mariotehplumber
Where do I even begin? He deliberately tried to exaggerate his own beliefs on YouTube and even got suspended and banned from many Sonic forums. He also cusses every other word in his videos, and doesn't stick to a good point.
5
Ashes2thestars
What can I say about this guy? He's probably the very definition of how NOT to be a Sonic fan. He'd often make terrible threads to get views and clicks, then he'd constantly praise Sonic '06 all the time. Not to mention that he made over thirty accounts over at the Sonic Stadium and got banned from seven other major Sonic forums. Pathetic.
chad
6
Chris Chan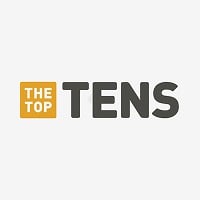 7
Gligar13Vids
He's negative. Enough said.
8
Nepenthe (BlizShadow)
Though not as condescending as everyone above the list, she can still be a narcissistic know-it-all who uses her moderating power for her own superiority complex. She also seems to believe that she knows the Sonic series better than anyone, and is willing to believe that anyone who doesn't have as much knowledge is retarded.
9
GothNebula
She's the reason no one enjoys Sonamy. Also she's a disgrace to fandom
I bet meltingman234 is not going to like her stories on YouTube or deviantart. Because her stories are Sonamy crap.
10
Rythehero2000
This guy has been trolling meltingman234 at deviantart Because he was pissed off at him because of his sonic the hedgehog retrospective.
Even made a stupid poster about Meltingman234. I hope supernicolas1234 made a rant about this guy.
He stole Meltingman234's meme
The Newcomers
?
Truesonicspirit
An Adventure Fanboy on DeviantArt saying that we should move forward, yet he's biased towards the newer games and insults the people who disagree with him.

Yes he uses facts, but that doesn't mean he can act like a prick.
? The Shadow Imperator
The Contenders
11
ver2k0
He should watch omegamario89's sonic videos.
Strange? no rants about this guy.
He's still a sega sonic fanboy & become & sonic boom fanboy & Last but not least he still a Stupid Archie sonic & sonic satam hater I bet meltingman234 is displease with this guy
This sonamy fanbrat is similar to the sonally fanbrat Sonicteam765.
V 1 Comment
12
Aaron Webber
I don't know much about this guy but I heard that he's being racist towards the adventure fans either rabid or mature. & he thinks that meme & making fun of past sonic games like sonic adventure 1 & 2 sonic unleashed & sonic heroes are keeping the franchise alive. I bet that's not going to work.
13 Nintrendodude
14
Diogenes
Want a Sonic fans who complains all the time and thinks they're on top of the world? That's Diogenes. Diogenes is SO negative, and many people believe that his personal beliefs are some of the most noteworthy. He spends his time over at the SSMB trying to prove people wrong and act like he's a know-it-all.
15 PrincessElizabeth013
16
The Cunning Condor
This guy is somewhat mentally messed up, and spent the majority of his time making fun of other people's artwork when he got banned.
17 Ryannumber1gamer
19
Screwattack!
They kill your favorite characters.
20
Mixedfan8643
He's a insult to mature Archie sonic fans.
I use to like his reviews but when I look at his sonic satam review. Then I stopped watching him.
BAdd New Item
Recommended Lists
Related Lists
Most Annoying Types of Sonic Fans
Top Ten Annoying Things Mario and Pac-Man Fans Say About Sonic

Top 10 Greatest Sonic The Hedgehog Games

Top 10 Greatest Sonic the Hedgehog Characters
List StatsUpdated 23 Aug 2017
29 listings
1 year, 356 days old

Posts
Error Reporting
See a factual error in these listings? Report it
here
.