Worst SpongeBob SquarePants Season 3 Episodes
The Top Ten
1
Krabby Land
Just Spongebob getting torched the whole episode
This episode is sorta childish because of the kids' screaming.
This episode was okay but it's childish.
Mr. Krabs trying to get money from the kids to build a cheap ass junky playground - Paaatttriiickkksttaarrr
2
The Camping Episode
This episode is the best it shouldn't be number 1.
I always thought this episode never made any sence it should be 1 on the worst!
3
Nasty Patty
But I love this episode!
This episode is so funny! I don't think a lot lf these should be in the worst ten because most of the episodes were really good!
4
Party Pooper Pants
I hate this episode! SpongeBob is such a jerk! He wants everything to go HIS way. He doesn't even care about his party members! This episodes is cruel, mean-spirited, and the patchy segments are even worse. The only good thing is the song, down, down, down.
Bad episode. Worst pre movie - Gangem
5 Ugh
6
New Student Starfish
Is it nap time?
The episode is bad except for the part when Rogers light goes out and they work together to save him. - Paaatttriiickkksttaarrr
Hey, I love this episode very much! 24 25!
7
The Sponge Who Could Fly
More like... the SPINGE who could fly! HAH - HunterBoy
What THIS IS 12 IT SHOULD BE NUMBER 1!
8
Club Spongebob
Spongebob, Patrick and the stupid magic conch are villains in here, Squidward didn't deserve the torment, how could he know the clubhouse was that small and he couldn't fit in, Spongebob and Patrick sounded like they deliberately won't let Squidward join and that provoked Squidward to join on his own, I understand that. The episode was not funny, and it's Squid Torture. If the episode is Squid Torture, it just HAS to be funny. But this one isn't. It's also stuipid and mean spirited. I respect people's opinions, but why does anybody like this episode? Let's review some of the episodes above this one.
The Great Snail Race - this episode is not above this one and I'm glad it isn't, but I'm reviewing it just because it's really hated. It is Gary Torture and that is the only bad thing about it, but the episode is also REALLY funny.
Born Again Krabs - same with The Great Snail Race (except for the fact BAK isn't Gary Torture, but Krabs being cheap).
Krabby Land - Krabs was cheap ...more
One of my least favorite Spongebob episodes of all time. It's a Squidward torture episode, the magic conch is stupid and mean - spirited, it's not funny, it's boring, it's frustrating, it's annoying, and the ending is terrible. Squidward can't get the food because the stupid magic conch tells him he can't. When the park ranger comes, he praises that same magic conch which means Squidward will die of hunger and thirst in the Kelp forest. Screw this episode!
Guys! It's not SpongeBob, Patrick and the conch's faults! Squidward stupidly went to the club and got himself and SpongeBob and Patrick! He insulted the magic conch, and later teased SpongeBob and Patrick! He deserved what he got. I respect your opinion.
This is a squid ward torture episode, at least it's not as bad as good neighbours or boating buddies, but it is still cruel and stupid! Oh and by the way, that magic conch is a jerk
9
The Great Snail Race
How is the Camping Episode #2
I think this and Camping Episode should switch places.
10
As seen on TV
Boring but also shows what nickelodeon is now
I thought this episode is decent.
The Contenders
11
Midlife Crustacean
I thought this episode was funny.
12
Born Again Krabs
It's honestly good. - IcetailofWishClan
13
Mermaid Man and Barnacle Boy V
I agree terrible - Gangem
14 No Weenies Allowed
15
Clams
This episode is so funny! A sandwich? You expect me to break my back over a sandwich?
I don't think this episode is horrible.
This is the greatest episode ever I seen.
16
The Bully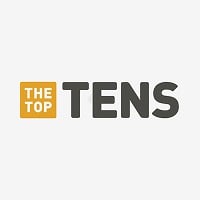 This one always made me uncomfortable.
17
The Lost Episode
I love this episode. Joe Mama?
18 Plankton's Army
19
Doing Time
I actually like this one.
20
Pranks a Lot
The ending is a kick to the (BLEEP)...
This episode suks
Top 5 Worst Pre Movie episodes
5 - The Paper
4 - SCUMthing Smells [don't judge]
3 - SCUMMY'S Kisses
2 - Nature Pants
1 - PRANKS A LOT
21 Missing Identity
22 Spongebob Meets the Strangler
23
Chocolate With Nuts
One of the most overrated episodes of Spongebob history. The only good part is "I Love You". But the rest, I DON'T CARE. It also includes Squidward Torture!
WHO THE HELL PUT THIS ON HERE! PEOPLE SAY THIS IS #2 AND I SAY ITS #1 ALSO PATRICK IS AT HIS ABSOLUTE BEST AND PEOPLE HATE THIS? WHY IS THIS ON THE LIST?!
24
One Krab's Trash
I loved this episode when I was a kid
25 Squilliam Returns
26 Krab Borg
BAdd New Item