Worst SuperMarioLogan Characters
The Contenders: Page 2
21
Principal Steinbeck
He should be called principal Steinbutt.
More like Principal Steinbutthole - Stazemar000
22
Paulina
I like Toadette because she is my cousin Samantha's favorite character
V 1 Comment
23
Jackie Chu
I really hate this guy. He's the most offensive character SML has ever created. He is incredibly shallow and has an ego the size of a whale. He is always saying how smart he is and how he has a PhD in calculus, but how can someone with a PhD in calculus not understand the basic concepts of fire drills or driving? Also, he's extremely racist, both character-wise and personality-wise. The former because his entire character is a combination of every single offensive Asian stereotype (squinty eyes, incredible knowledge in math, terrible at driving, etc). The latter because he is cruel to other races. Such as laughing at a Mexican girl just for speaking her own language and thinking that she's dumb just because he's too stupid to know she's speaking another language. Screw you Jackie Chu, you dumb!
I love this character. Yea, he is very stereotypical, but that's what makes him so funny! - Pony
He is cool and smart. Please make more videos of him.
My thoughts on Jackie Chu are mixed. On one hand, I respect him for being intelligent and having PhD calculus (Whatever that means). On the other, I don't like him, because he can be racist and calls people "dumb" too much.

An example of him being cruel to other races is when he laughs at a Mexican girl (I think they said in the video that her name is Cecilia) for speaking her own language. He also thinks that she's dumb, just because he is so damn stupid to know that she is SPEAKING her language and that she was born that way.


Also, if he is very intelligent, how can he not understand the purpose of fire-drills or driving? Is he deaf or something? I dunno

He also keeps saying that he's Asian and he swears too much. Even when he's happy - Stazemar000
V 14 Comments
24
Jacques Pierre Francois
He is a terrible artist. He cuts his ear off just to win the competition of painting.
25
Firefighter From Brooklyn
It's so annoying when this guy is in a video, whenever the other characters are talking to him 2 things happen, the conversation goes on for WAY too long, and he just sucks all the comedy out of the conversation, if you listen to how he talks it sounds like a guy who wants to be funny but has no idea what to say, Also why is Logan starting to use him a lot? His first appearance was in Stuck in a Tree and he disappeared after that for like a year, so why are they using him this much now? The worst he's ever been was in The Grilled Cheese, I hated the constant Your Mom jokes and I know he was supposed to be annoying but it was not funny, the 2nd worst was in Call of Duty Blackout, he was the thing in the video that made me fall asleep. Just please stop using this character, I really don't like him
The way this guy talks sounds a guy failing to do stand up comedy, even if the first thing he says isn't funny he just drags it on for like an entire minute, I could be enjoying the video instead of listening to your unfunny stand up routine, he's the only thing I don't like about the Who Wants To Be A Millionaire videos, they should have chosen a different character for their host, one that wouldn't waste an entire 2 minutes trying to make jokes. I have a new name for this character, The Failed Comedian
They REALLY shouldn't have brought this guy back after the Summer School series, now Logan's just using him over and over and OVER AGAIN! Seriously, why does this keep showing up in videos? He is so annoying! Why? Because none of his jokes are funny, and whenever he talks, he never knows when to STFU! But although he does get a funny moment every once in a while, he's still extremely annoyingly terrible.
I love Brooklyn T Guy!
V 11 Comments
26
Mine! Bird
All he does is steal everything and says "Mine." He deserved to get eaten by Mario, Bowser, and their friends after he threw a turkey out of the house.
27
Tanner
I know he's supposed to be a jerk but they really overdid it
He's a really pointless character to have now
Any episode this guy and junior are in are almost guaranteed to suck.
Why does he think he is so cool and bullies Cody? He is also a friend of Joseph besides Junior. I would like it if Junior and Joseph standed up to Cody and told Tanner to stop being a bully.
V 3 Comments
28
Nancy Jeffy
She Could've finally given some well thought out reasons to Jeffy being the way he is, but no, she had no development whatsoever, she just comes in out of nowhere and the only thing she does is beat Jeffy, Logan, you need to understand that just having her come on screen to beat Jeffy isn't gonna make us root for him, you need to give more depth and attention to their relationship in the past, you can't just be like "Jeffy is getting beaten by his mom, feel bad for him" The conflict of this episode could've worked if Nacy wasn't just a black and white foil who's only purpose was to try and make us feel bad for Jeffy
The biggest jerkass in this show. - Hotheart123
29
Screwball
And here's another puppet character, but this time he happens to be a clown. He's not just any clown, he is a PEDOPHILE! All of his sexual jokes make me want to say "what the? ", especially the ones where he does a dick joke about a long balloon that is between his legs and calls the balloon a "snake balloon" (which he obviously means a dick balloon)... Seriously Logan, what were you thinking? I hope he gets removed from the show soon.
It would have been better if he was just a bumbling hobo looking for money. But sadly, Logan decided to make him a darn pedophile who doesn't even try to hide his secret.
He makes a lot of innuendos that aren't funny.
V 1 Comment
30
Diddy Kong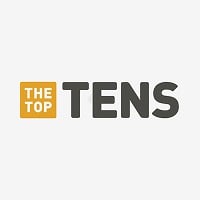 Diddy Kong is a fictional character in the Donkey Kong series of video games, first appearing in the 1994 game Donkey Kong Country.
He's a jerk to everyone who tries to play with him
He stole Mario's pants once! - Tyoshi
But he alerted DK and Bowser that Jr. Was in trouble
31
Shrek
I hate this guy! All he does is eat cheese cake and take a crap! He is so lazy. In Shrek's Crappy Wish, he turns Mario into a donkey and tricked him into eating his crap saying that he will turn into his normal self again. Mario did that all for nothing. In the end, Shrek turns Mario back to his normal self. But he literally made Mario eat his crap just because Mario didn't bring him toilet paper. And on top of that, he blames Mario for everything that Mario didn't do. Shrek did those things. What a mother F! Cker!
He's disgusting I'd wanna vomit. And whys he calling everyone "Donkey"? Every time we see Shrek is when he's using the bathroom doing poop. It's like Logan's making fun of Shrek. He even RUINED Shrek! Gross character EVER created in SuperMarioLogan.
My absolute least favorite SML character. I adore Logan's content, I have watched all his videos at least twice. Shrek videos are never ones I care to come back to watch again. His gross-out humor is horrendous, and he constantly talks about crap and cheesecake. It makes my chest hurt watching him because I can't even think about obesity. He eats so much, he's a pig and a slob. Shrek go away forever.
I can't watch any shrek or momments I feel like vomiting - Toptenanimallovers
V 6 Comments
32
Josef
He is really stupid! He agrees with that retard Junior that the sun is planet and makes fun of Cody. He also is thinks he's a pimp and is such a showoff. He also made fun of Junior's tarantula and dog. He thinks he's the best at basketball and even goes as far as to think he IS Lebron James. He has a bad habit of being arrogant, brash, stupid, and making fun of people all the time. What a stupid character that needs to die with his idiotic friend Junior!
In "Cody's Sister" he first agreed with Cody that the earth is round but when Junior said a basketball is round but a basketball court is flat he then agreed with Junior.
He makes fun of Cody and agrees with Junior that the sun is a planet.
The numerous deaths he's had throughout all the SML videos are too kind. KILL HIM OFF FOR GOOD!
V 4 Comments
33
Samantha
All she does is bang her head on the desk because she hates her life. And Bowser Junior is trying to hit on her. I don't know why but she groans and yells at Junior every time he hits on her.
34
Dewy Donedidit
He's that guy from Jeffy's T.V. Show - Tyler730
35
The Devil
Ever since 2014 began, a new thing with supermariologan has been happening, every time he creates a new character they're either extremely boring or extremely annoying, for this character it was boring, I hope to never see this character again, he's very lame, not funny, and pretty offensive to a lot of people
This guy is just annoying, mainly because his "jokes" only consist of pop cultural references or terrorist references
He's The Second Best Character On The Channel Get Him Off NOW!
I hate this guy he just appears randomly.
V 3 Comments
36
Tom Brady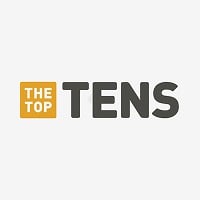 ...read more.
He's the character Logan uses when his videos are too short, seriously, this guy is just filler, whenever the video needs to be longer but Logan doesn't know what to add he puts this guy in so he can do another one of his 30 second scenes of trying to turn around or just talking to the camera and that fills the 30 seconds he needed for the video. What a pointless annoying character
I can't believe I'm saying this, but SML has RUINED Tom Brady for me. Whenever he appears, he is just a filler and it takes like 83297324 hours just to get him to turn around!
This is not even a character
I was watching one of the SML Millionaire episodes. Tom Brady was in Boston, Massachusetts. He kept looking away and turning around (on camera) for no reason.

And another thing is... HOW DID HE GET ALL THE WAY FROM BOSTON TO THE MILLIONAIRE SHOW IN 3 SECONDS? DOES HE HAVE A SUPERPOWER OR SOMETHING?!

Another thing that annoys me about him is when he interuppts Woody's story and asks the wrong question to Brooklyn T Guy. What the hell, Tom?! Do you even know what you're doing? I don't think so! - Stazemar000
37
Mama Luigi
How did he come to existence? You know what the sad part is, people said he one of the best character in SuperMarioLogan, Sad... and to think Junior gets all the hate.
I'm not a huge fan of Mama Luigi but he's really funny.
I like this character but you want to know the thing I hate about this character THE FANS they just go mama luigi is dead OH NOW SML SUCKS JUST because NO MAMA LUIGI UNSUB t - Aidanisawesome
He always nes games and that's not Luigi that guy sucks it's little funny but that guy suck logan I have to tell you make video named LUIGI vs MAMA LUGI ii hope mama Luigi dead for ever
38
D-Money
He thinks he is the best. He is Rosalina's ex-boyfriend so he and Mario are fighting for her.
I meant both the kid and the wrestler.
V 1 Comment
39
Hop Hop Bunny
HE ATE MARIO WHICH IS CANNBALISM
40
Woody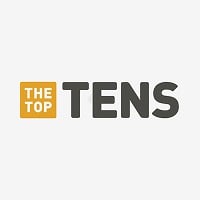 Sheriff Woody Pride is a fictional character in the Toy Story franchise. He is voiced by Tom Hanks in all of the feature-length and short films and by Jim Hanks in video games and shorts. He is a stuffed cowboy character that leads the other toys in adventures in the movies. His facial features are ...read more.
Woody is my second favorite sml character. He is so cool and funny! I don't get why he is on this list.
*Rolls eyes*

Why do the new generation SML fans have to add all the great classic characters? Woody is awesome, the people who added the classic characters are probably the ones who think every video needs Jeffy or Jr. Screw those 2, Woody was a legend and a staple of classic SML
Woody is my 5th favorite SML character (The 1st one being Chef Pee Pee, The 2nd one being Mario, the 3rd one being Black Yoshi, and the 4th one being Cody)

I like Woody, because he's not as stupid as Jeffy, Junior, Bowser, Jackie Chu, etc. - Stazemar000
PSearch List
Recommended Lists
Related Lists

Top 10 Best SuperMarioLogan Characters

Top Ten Anime Characters

Top Ten Best Cartoon Characters
Best Naruto Characters
List Stats
600 votes
65 listings
3 years, 109 days old

Top Remixes (6)

1. Jeffy
2. Goodman
3. David Winkle
ShaunFan04
1. Bowser
2. Birds
3. Peach
bolbi9
1. Peach
2. Toadette
3. Ken Doll
dman1204
View All 6
Posts
Error Reporting
See a factual error in these listings? Report it
here
.