Top Ten Worst Teenage Singers
1
Justin Bieber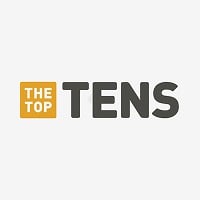 Justin Drew Bieber (born March 1, 1994) is a Canadian singer, songwriter, and record producer. He currently resides in Ontario, Canada and is Christian. He is the son of author Pattie Mallette. ...read more.
I think everyone can agree. Right? This kid sucks. Even auto tune can't help. - podo
I think this guy has reserved number 1 on this list.
HE STINKS AND DOES DRUGS
I feel bad about all the hate towards him about him being a bad singer, but it's really not his singing. It's his way of life. He ruined his image and fame and smokes and does drugs and it's actually really sad that he threw his talent all away, (even if he only had a little)... - leafpool_4_ever
2
Miley Cyrus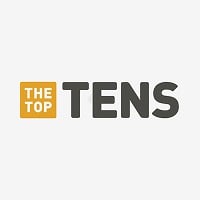 Miley Ray Hemsworth (born Destiny Hope Cyrus), known as Miley Cyrus, is an American singer, songwriter, and actress. She was born on November 23, 1992, in Franklin, Tennessee, to Tish Cyrus and Billy Ray Cyrus. Her voice type is Mezzo-Soprano and has 4 octaves. She became a teen idol starring as the ...read more.
Miley IS SUCH A GOOD SINGER. the fact that she has a crap personality, doesn't mean that her voice isn't good. I also hate her as a person, but her voice is amazing! When I first heard wrecking ball without the music video, I thought it was amazing. I think Miley needs to concentrate on making people listen to her voice more (which is really good) and less on exposing herself
She is a pretty good singer but has some bad personality. I think that's why people voting her as a worst singer but honesty she can sing. Her voice is natural and her songs are good. So I don't think as a singer she is worst.
It's funny how like HALF the people here are from Disney
She's not a bad singer. She made some bad life choices in her personal life and she is being judged about those choices when she should be judged only by her music. That's the problem nowadays, people are not able to pay attention more to the art rather than the artist. I'm not a fan of Miley but I think that her voice is amazing and she shouldn't be in the worst singers list just because she twerks, she cut her hair or she doesn't have a good personality.
3
Rebecca Black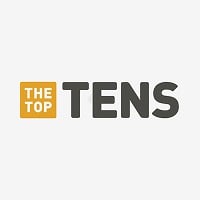 Rebecca Black is a YouTube personality and singer who's infamous for her single "Friday," which was once the most disliked video on YouTube. She has also released other songs, including "My Moment" and "Saturday".
Rebecca black's song "friday" is especially annoying. She sucks at coming up with good lyrics and her voice sounds like a child who inhaled helium. Rebecca belongs on this list.
Rebecca is a trash. Anyone can be annoyed in her auto tune voice her songs are all really trash. Serves her right
How could nobody say anything about a 16 year old who is rebecca black shes pretty but has a annoying ugly ass voice
Friday is an annoying song but that doesn't make Rebecca a bad singer. Listen to her song In Your? Words, it's pretty awesome.
4
Zac Efron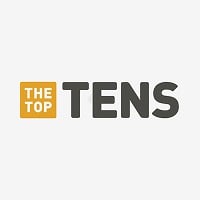 Zachary David Alexander "Zac" Efron is an American actor. He began acting professionally in the early 2000s, and rose to prominence in the late 2000s for his leading role in the High School Musical franchise. During this time, he also starred in the musical film Hairspray and the comedy film 17 Again. ...read more.
Don't think zac is eligible
Zac Efron is not a singer! He just acts. - Anushka125
He's too handsome - 123fortandbree
You are the most hottest guy on earth
5
Selena Gomez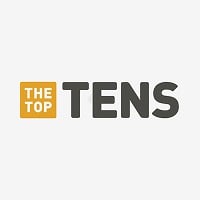 Selena Marie Gomez is an American actress and singer. She is best known for songs like "Come & Get It", "Good For You", "Same Old Love", and "It Ain't Me". Selena Gomez's voice is mezzo-soprano but she usually sings in alto. She is best known for her role as Alex Russo in Wizards of Waverly Place.
I liked it better when she plays the movie rather than singing. Her voice is very bad. And she was too much seek sensation.
She is SO ANNOYING! I hate her voice.
Right her voice is so annoying. I am not jealous. She is not talented that I should be jealous.
Selena should be number 1. She is worst singer ever. Can't sing properly but some people are stupid who still listen her.
Why is she even on this list? I mean, yes, her voice may sound deep but she's a talented actress! She's my role model (#2 is Sabrina Carpenter). I don't care what you say; she's awesome! Her latest song, Same Old Love, I didn't like but it's good she tried. I even made a lyrics video about her. I can't believe she's all grown up!
You should make Sabrina Carpenter your #1 role model! I'm sorry, but Selena just sucks! - sabrinafan
6
Cody Simpson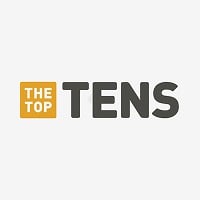 Cody Robert Simpson is an Australian singer, songwriter, musician, dancer and actor from Gold Coast, Queensland, who was previously signed to US record label Atlantic Records.
He sings like a girl
He is just so revolting to watch
What? No, he does suck.
He is so young...
7
Bella Thorne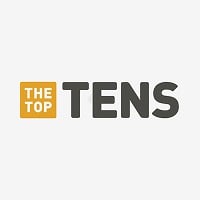 Annabella Avery "Bella" Thorne is an American actress, writer, model and singer, released EP "Jersey" in 2014. Best known for "Shake It Up!" 2010-2013. Has starred in "Blended", "The Frog Kingdom", "The Duff", "Big Sky", "Ratchet & Clank", "Alexander and the Terrible, Horrible, No Good, Very Bad Day" ...read more.
Ok I HATE Justin Bieber AND THE OTHERS BUT AT LEAST THEY CAN DO SOMETHING. Bella thorn is so annoying and her voice is the most horrible voice I've ever heard.
She has no talent. Sorry, but it's true. "Call it whatever" was such a big disappointment, she just used way too much autotune and I bet her whole album is like that.
She should be higher than Demi Lovato, Carly Rae Jepson, and Ariana Grande at least they have more talent than this retard who can't even write a song with actual words.
Can't sing at ALL. She uses more autotune than Selena and Britney combined.
8
Sabrina Carpenter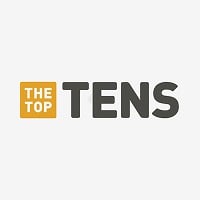 Sabrina Ann Lynn Carpenter is an American singer, songwriter and actress. She stars as the young version of Chloe Goodwin in The Goodwin Games and as Maya Hart in the Disney Channel series Girl Meets World. She plays Jenny Parker in the Disney Channel Original Movie Adventures in Babysitting . (She) ...read more.
I love the show she's in, Girl Meets World, but her singing and song SUCK. Absolutely suck. She's a terrible singer and I don't understand why whenever I look on her Instagram I don't see comments on her videos of her music videos or her singing of people saying how terrible a singer she is. All she gets is compliments of how pretty she is. Sure, she is quite beautiful, but her personality isn't much great as well as her singing. She is full of herself and thinks she's all that and tries to act older than how old she really is. So this is my opinion on Sabrina Carpenter. Let me just flat out say, besides the show she's in and besides her beauty, I am 1% close to hating her. And I can't say I hate her because that is too strong of a word, but I am very, very close to hating Sabrina.
Stop. sabrina is my idol. she's gorgeous, beautiful, funny, adorable, sweet, nice, pretty, amazing, perfect and most of all, she has a personality that can change your life. she's an amazing singer and actress. her voice actually inspires people, like me. leave her alone, I don't even know why she is on here. this girl changed my life and I will continue to love her no matter what she does, or who she becomes because she changed me. she will continue to inspire others with her voice and other amazing things that girl has, whether you haters like it or not. haters don't bring her down, they make her wanna be better. so stop. I love you sabrina ann lynn carpenter and I always will.
Lol you guys are stupid. Would you like me to prove it? There are so many videos of her singing, especially when she was just a kid, on YouTube that I could direct you to. They're the most beautiful things you could ever listen to! You try belting out a tune like Sabrina. Her voice is so powerful and lovely. Plus, Sabrina is a sweetheart! When she was 11 years old, she posted a singing video dedicated to a girl with cancer. 1 like donated a dollar to her. She's seventeen, it's human nature to act old when you're old! Seriously, she's almost a legal adult. Get over yourselves! And she was 13 when she wrote her first album, you can't expect Adele! (even though in my opinion, she's better.) Her two new singles are just mind blowing. I'm sorry that you will never get to experience the perfection that is Sabrina Carpenter.
Her singing sounds quite forced, strained and excessively nasal at times. Based on interviews I've seen, she seems like a nice person though- I think people who hate her personality have difficulty understanding sarcasm and the purpose of this list. This is for worst SINGERS, so judging her SINGING, I must say I'm not the biggest fan.

ALSO, SHAWN MENDES the nasal, screamy thing needs to be at the top of this list. WHERE HE AT?
9
Lindsay Lohan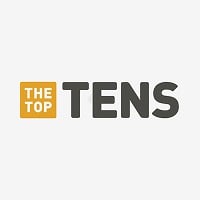 Lindsay Dee Lohan is an American actress. She is also a model, singer, songwriter, director, and producer.
Awful is all I have to say
10
Taylor Swift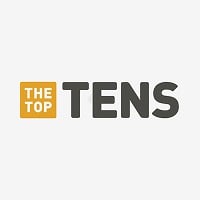 Taylor Alison Swift is an American singer-songwriter. ...read more.
She sucks. The only reason she can sound good is because of editing. She sucks live. She's such a hypocrite too like her song mean and then shake it off. Her ego is so big. She ain't all that. Sit down Taylor.
She is a bit overrated and I don't like her music because it's too repetitive and her songs are all about breakups. Plus she does wear inappropriate clothing that eight year old girls want to model off of that's not entirely the best influence. - Anonymousxcxc
She only sings about boyfriends all the time but she is a excellent singer and I like her because she is a pretty girl and I like her song I knew you were trouble a lot and many songs
She's suck. She is trying to be shake off her normal style and put on a new pop style. Such a imitating person
The Contenders
11
Madison Beer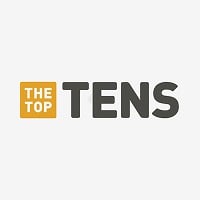 Madison Elle Beer (born March 5, 1999) is an American singer and actress. She gained media attention after pop star Justin Bieber tweeted a link to a video of her singing in 2012. She later signed to Island. She is a model and singer with over 7 million followers on Instagram. She has a boyfriend named ...read more.
I first heard Madison Beer doing a Monster High theme cover, which I thought was pretty neat. But as time passes, and I watched her videos, I just really hated the approach she's taken on her life. She's not even really that old yet. (Note: I'm not trying to offend anyone who disagrees with my opinion, this is just how I feel.) She pretty much emphasizes everything I resent about female teen pop singers: overload on the beauty "looks" and makeup, acting too much like an adult (i.e., her video with a kissing scene at the end, against the front of a car). And she was doing covers for a while and only got famous when Justin Bieber found her video. I just really don't like the kind of person she is. And her originals..honestly..I dislike them. Period. I heard two songs and all they were about were boys. I mean, she's sending out this signal so much about boys/dating and blah blah, it's a bit sickening. I mean, I'd rather listen to Ayumi Hamasaki (who is also a bit of a public image girl ...more
The main reason Madison is famous is because of Justin Bieber. Her covers make my ears bleed, and her original songs lack creativity and drip in autotune. Her family must be loaded, and that's another reason she's famous is because her family always has "an in" with someone. Please do us all a favor and stop singing.
She wouldn't be popular if she wasn't dating jack or got discovered by Justin
Auto tune all along the way! Doesn't deserve to be a singer.
12
Ariana Grande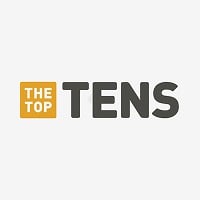 Ariana Grande-Butera, known professionally as Ariana Grande, is an American singer and actress. She was born on June 26th 1993 in Boca Raton, Florida to Joan Grande and Edward Butera. She is best known for her role as Cat Valentine on the Nickelodeon sitcom Victorious and its spin-off show Sam & Cat. ...read more.
I don't get how people say she's the hottest woman ever and has a good voice. First of all, her singing is whiny and my friend even said she sounds like she's constipated. I have a horrible singing voice so let's make it up for that. And second of all, my mom is more beautiful than her. And third of all, I believe all those bad rumors about her are true. I actually hope they're true so everyone will hate her like I do. And I don't care if you ask me if I listen to her music. I don't listen to it, and a couple years ago I stopped listening to it. She's now all sexy, and while I was on this website a picture of her rump was shown. I knew it was hers because it had her face in it.
Ariana grande is so anoying she thinks she's funny guess what she is not she's a spoilt little brat and her hair in victorious is so stupid I hate her.
Awful. I mean, my god, she is a terrible singer, and a terrible actress. Her singing voice is so winy, and her songs are played SO often on the radio. If it was only played rarely, I'd have NO problem with it, but they play ALL THE TIME.
She is pretty good, but people act like she is a young Ellen Mclain. She is alright, but the way people say that she is the best singer ever is false. All of her songs sound the same. She is not the worst, but her popularity is.
13
Willow Smith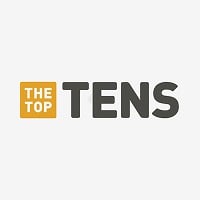 Willow Camille Reign Smith, known professionally as Willow, is an American singer, actress and dancer.
Willow is only famous because of her dad, Will. If her dad wasn't a famous actor, she would still be famous. All of her songs sound the same, and they repeat the Same Few Words!
Only famous because of her daddy! Who would listen to a song call whip my head back and forth come on people by the end of the song your head just hurts from you whipping your head and listening to her voice.
Do people still talk about Willow Smith?
I really hate all of her songs
14
Cymphonique Miller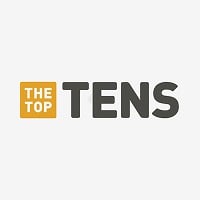 Cymphonique Miller, known professionally as Cymphonique, is an American singer-songwriter and actress.
I'm writing this with all my love and I'm sorry if I hurt Cymphonique or some fan of hers, but I don't think her voice has something to show and I don't think she has any star quality or something. She should try harder.
Shes ugly, too. I don't know why everyone thinks she is pretty
She is a Nickelodeon spoiled brat.
15
Demi Lovato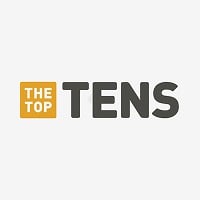 Demetria Devonne "Demi" Lovato is an American singer, songwriter and actress. After appearing on the children's television series Barney & Friends as a child, she received her breakthrough role as Mitchie Torres in the Disney Channel television film Camp Rock and its sequel Camp Rock 2: The Final Jam. ...read more.
Why is Demi even on here? She can sing well even without autotune and if any of you have ever heard her love, you'd know that. She is an absolute powerhouse, and one of the best singers I know of, and she is the absolute best one coming out of Disney.
Demi Lovato is a very nice girl, and she has gone through some personal problems that were very difficult for her to overcome. She should be proud of accomplishing this and being a better person for it. But the truth is, she can not sing at all without autotune. Someday she will get her own talk show and be a huge success, and hopefully never sing again.
That's it now I'm just annoyed. Why do people make lists with people on them. Yep living humans with feelings. What if they came online? Then you're busted. NO OFFENse NO HATE
WHY THE HELL IS DEMI HERE! She is amazing, has a four octave range and sings the best out of all the singers popular these days. She has been through many personal struggles and came out stronger than ever. Recently she got her tonsils taken out and didn't let her voice rest so it sounded strained and she still managed to sing her 'give me love' cover amazingly
16
Jaden Smith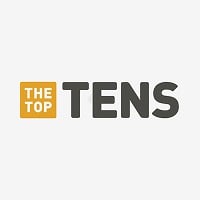 Does Jaden even have the right to sing he should stick on acting because he is a amazing actor
Look at his song the coolest he doesn't even know how to rap properly, man!
He can't rap or sing, what is this World coming to if kids now days look up to this kind of person? God be with us all
Not only bad singer, bad actor to. don't believe me? watch After Earth.
17
Zendaya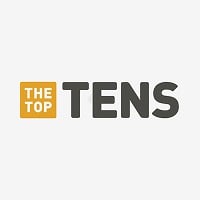 She is definitely a teenager, unlike many of the singers on this list.
Strong beautiful talented woman love her
There's nothing wrong with Zendaya yeah her singing voice isn't the best but let's admit it we've all heard worse
She may not have the best voice but you cannot deny that she is a good role model. - Anushka125
18
Lady Gaga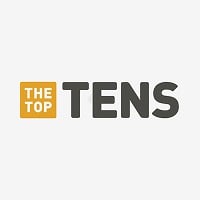 Stefani Joanne Angelina Germanotta, known professionally as Lady Gaga, is an American singer, songwriter, and actress. ...read more.
Lady Gaga is NOT a teenager whoever out her here...
Lady gaga is an okay singer stop hating
It doesn't matter if shes a teenager or not shes awful
Ok, she was NOT a teenager when she started. And she's the best out of all of these sad excuses of singers (Not including Adele. She's decent, but not my favorite.) - 906389
19
Vanessa Hudgens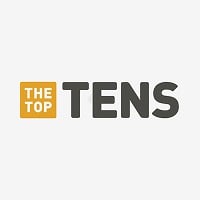 Vanessa Anne Hudgens is an American actress and singer. Hudgens rose to prominence playing Gabriella Montez in the High School Musical series.
Ugly
Beautiful and love high school musical ❤️
Your a totally rotten bitch
20
Victoria Justice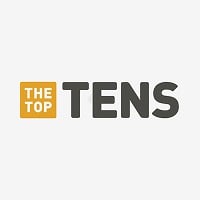 Victoria Dawn Justice is an American actress and singer. She debuted as an actress at the age of ten and has since appeared in several films and television series including the Nickelodeon series, Zoey 101 and Victorious.
What the? She's an amazing singer!
I agree she's awesome!
Me too. Shes awesome.
I love victoria justice
21
Jojo Siwa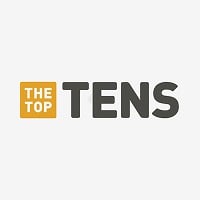 She has a huge bald spot and an ugly bow, always reminds me of Dolores Umbridge from Harry Potter. Jojo sings horribly and is super peppy and annoying. Jojo Siwa, aka Poop Diarrhea.
Have you ever noticed jojo has a bald spot on her head. I used to like when jojo was on dance moms, but not that she is on nickeledeon I think she has gone to far and sucks at singing, for all those out there who have never listened to jojo sing you are one lucky person( Saying never listen to her music it sucks)
JoJo, you are amazing...at making people's ears bleed and filling me with anger and rage
I hate her so much, she is so annoying! she can't rap or sing and her bows are ugly. All she is is a brat. I hate jojo.
22
Debby Ryan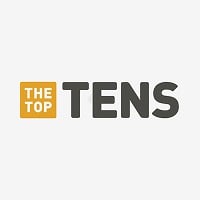 Deborah Ann "Debby" Ryan is an American actress, director, and singer. Ryan is known for starring as Jessie Prescott in the Disney Channel Original Series Jessie and as Bailey Pickett in Disney Channel's The Suite Life on Deck.
I hate how she acts in radio rebel! Its just very annoying every time she flips her hair at the back of her ear...
Umm...
23
Gabz
I mean shes really nice at heart but shes only a songwriter. Ill be honest. Shes nice but she can't sing.
24
Lorde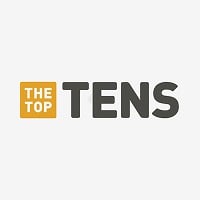 Ella Marija Lani Yelich-O'Connor, better known by her stage name Lorde, is a New Zealand singer-songwriter. She is known for songs such Royals and Team, and has released 2 albums; Pure Heroine (2013) and Melodrama (2017).
She's 19 for gods sake. She's young and she's just trying to be a normal teenager and yet you're cyber bullying her for no reason. Actually you're cyber bullying everyone on this list. Imagine if these celebrities got on here. Imagine how hurt they'd be. The majority of them just want to be treated like normal people. Because that's what they are. Normal people with big dreams. You should be ashamed of yourselves. And by the way most of the people on here actually have talent. Just because you're bored and sad in your own life doesn't mean that you have to be bitter just because they're rich and successful
She is 17 years old people! Shes won lots of awards, has performed on a lot of places. Why does everyone hate her? Her songs are unique, and diffrent, which is something you don't find in so many singers today especially teen singers. shes amazing
I hate "Royals" it did not deserve awards of any kind. If any 17 year old should've won a bunch of awards and got to perform at the granny's is Zendaya.
I thought I would have to add this to the list. But its funny how she's seventeen and she's #17
25
Jackie Evancho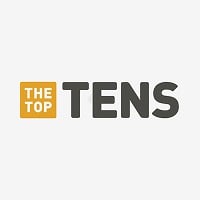 Jacqueline Marie "Jackie" Evancho (born April 9, 2000) is an American classical crossover singer who gained wide recognition at an early age and, since 2009, has issued an EP and seven albums, including a platinum and gold album and three Billboard 200 top 10 debuts. Evancho's 2017 album, Two Hearts, ...read more.
Shes amazing I love her
A really great singer.
Greatest singer of her generation.
The only person who don't love her is SelfDestruct
26
Jacob Sartorius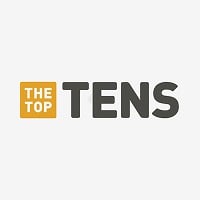 Rolf Jacob Sartorius (known by his middle name), born October 2, 2002, is an American singer and internet personality, who rose to fame via social media from posting lip-syncing videos on musical.ly and his Vines (on Vine). In 2016, he released his debut single "Sweatshirt", which reached the Hot 100 ...read more.
He... is... complete GARBAGE
This kid is rubbish. Bro, just go back to school, do something good with your life and try not to make a fool of yourself.
How is he not the #1 Worst?!?
I hate him and any other teen celeb associated with him.
27
G. Hannelius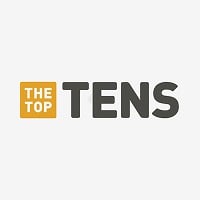 To be honest, I don't wanna be mean, but she's a terrible singer an actress and dog with a blog is bad. sorry but it's the truth
Have you listened to any of her songs? She literally wrote one about getting a papercut. Hr voice is way too pitchy and they use too much auto tune on her.
Not that good
She is so bad at singing and acting!
28
Avril Lavigne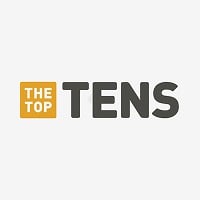 Avril Ramona Lavigne is a Canadian–French singer-songwriter and actress. By the age of 15, she had appeared on stage with Shania Twain; by 16, she had signed a two-album recording contract with Arista Records worth more than $2 million.
Avril is talented. She's just a normal person with big dreams. Imagine how you'd feel if people put you on a hate list and made a bunch of mean comments about you. You wouldn't feel very nice. She'd also feel the same way. Just because you're feeling sad about something doesn't mean you should hate on people that haven't even done anything to hurt you. If you're sad then confide in someone you trust rather than make them feel bad about themselves. There's no need to bully. We are all people. So why don't we just learn to get along
Why she is here?
She looks younger in Complicated She was 31 in 2014 or I mean this year
She is too much look younger with a old age
Avril Lavigne shouldn't be on here - Supermoon
It's probably because she first became famous when she was still a teenager. You're probably to young to remember, but she had a pretty big feud with Hillary Duff back in the early 2000's.
Even though I just started listening to avril lavinge she is still a great singer I don't know why shes even on the list! He's just so good! GO AVRIL! A lot of people think shes annoying but she isn't
She isn't a good singer. Worst and annoying voice. Extremely overrated.
29 Jenna Rose
30
Harry Styles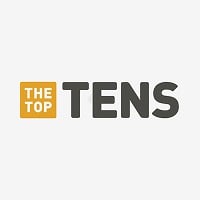 Harry Edward Styles is an English singer and song writer, known as a member of the boy band One Direction.
Hate them. Hate their songs. Hate their fans. So cruel.
What? Teenagers? You have to find his age. He isn't a teenager!
Sorry to all 1D fans but I hate One Direction.
Ugh! Hate this dude
31
Dove Cameron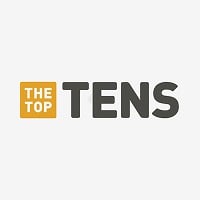 Dove Cameron is an American actress and singer. She is known for playing a dual role as both title characters in the Disney Channel teen sitcom Liv and Maddie.
Look in the all caps one in Sabrina carpenter to know my opinion. I don't feel like typing it all.
I like it but I don't know why they put you on the list of the worst singer's
Dove canon she is a grate singer and actress
Do you even know Sabrina carpenter
32
Carly Rose Sonenclar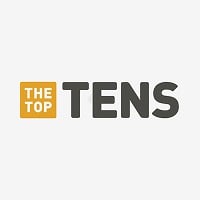 Carly Rose Sonenclar is an American singer and teen actress. In December 2012, she became the runner-up on the second season of the American version of The X Factor.
Who even is she
33
MattyB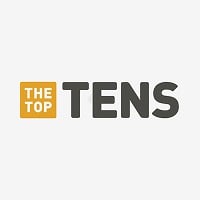 He is sort of good at rapping but not so much at the singing - WinchesterGirl26
34
Charice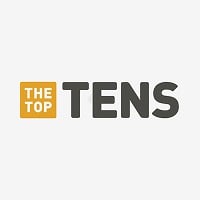 Jake Zyrus (born Charmaine Clarice Relucio Pempengco, formerly known by the mononym Charice), is a Filipino singer who rose to popularity through YouTube. He is a transgender man.
Judging by vocal ability and skill, she tops everyone on the list I don't get how she got on here. She's done the hardest songs in the world wonderfully, everyone else sucks but her.
35
Jennette McCurdy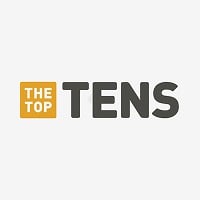 Jennette Michelle Faye McCurdy is an American actress, screenwriter, producer, singer and songwriter who is best known for her role as Sam Puckett on the Nickelodeon sitcom iCarly and its spin-off series Sam & Cat.
Ugly horrible singer and actress and thanks to her sam and cat only got one season. So stop being so rude and being so jealous of ariana. It's not her fault that she is way more loved than this uglinesss
She isn't good
1. not a teenager 2. she is an amazing singer go watch her YouTube covers and tell me she isn't good x
Ugly,horrible singer
36
Mio Tomonaga
I don't get why she beat Meru Tashima in last year's SSK, she can't sing.
37
Sapphire
She thinks she knows so much about bullying and tries to help people but she doesn't. She is going to be on Little Big Shots on itv next Wednesday. Absolutely terrible at singing and doing impressions.
Sapphire is a 14 year old singer on YouTube who uses way too much auto tune and denies it. She is also rude and stuck up to her fans. She hogs all the best solos when singing with her sister Skye. - WinchesterGirl26
38
Ashley Tisdale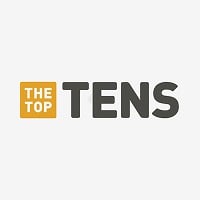 Ashley Michelle Tisdale is an American actress, singer, and producer. During her childhood, she appeared in more than 100 TV advertisements and had roles in theatre and television shows.
What is Demi Lovato doing on this list? She's a good singer. Most of the others on this list are terrible though.
Sounds just like Rebecca black
39
Austin Mahone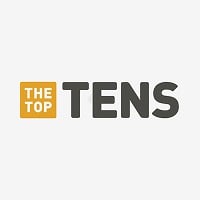 Austin Carter Mahone is an American singer and songwriter. He is currently signed to Young Money Entertainment, Cash Money Records and Republic Records.
'The new Justin Bieber'-yup. he's trying to copy everything Bieber does. Which isn't a a good road to be taking.
No he is not he is just trying to be cool not Justin Bieber got it!
I found an Austin Mahone caps girl, though I don't like him either. - Anonymousxcxc
The worst new Justin Bieber
"The new Justin Bieber". Enough said.
40
Britney Spears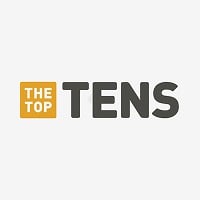 Britney Jean Spears (born December 2, 1981) is an American singer and actress who was born in McComb, Mississippi, and grew up in Kentwood, Louisiana. She performed acting roles in stage productions and television shows like "The Mickey Mouse Club" as a child before signing with Jive Records in 1997 ...read more.
Why are we putting 33 year olds on a TEENagers list? And by we I mean whoever made this
It's probably because she first became famous around 16 or 17. Back then, teenage boys used to pin up posters of her on their bedroom walls so they could whack off. Thinking back to those days, it really reminds me how dumb people are in their youth. Just image what you kids will think 15 years from now about the things you're doing and fantasizing about today. Maybe then you'll understand why adults laugh about the current trends that you kids take to be cool. You'll laugh someday too. Just remember, Brittany Spears was the object of sexual fantasy once upon a time... Wow
Um... Isn't she older than a teen? - Minecraftcrazy530
Shes always showing to much boob
Sabrina carpenter all caps
41 Danielle Bradbery
42
Laura Marano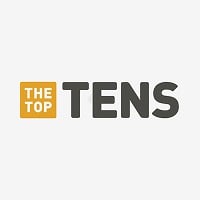 Laura Marano is an American actress and singer, best known for her starring role in the Disney Channel series Austin & Ally as Ally Dawson.
I don't think of her as a singer because I really haven't seen her belt any notes. And in her boombox music video she acts like she can dance and sing, and plays that she is sexy and shw has ass, when really she is just flat behind with no butt at all. Laura was a really good girl on disney playing Ally, but now since she got signed to Big Machine records like the same record label as Taylor Swift, she's gotten to full of herself. From that boombox music video I can tell you there is a sure possibility she will be like Miley or Selena...only thing is they can sing way better than her. My cousin is only 13 and she is belting notes higher than her and can sing 10 times better than her. Sorry Laura but your just not that good of a singer.
43
Silento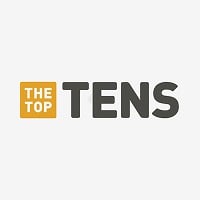 Richard Lamar Hawk, better known by his stage name Silentó, is an American rapper, singer, songwriter, record producer and actor. He is best known for his debut single "Watch Me", which reached number three on the Billboard Hot 100.
44 Aria Tesolin
45
Jessica Sanchez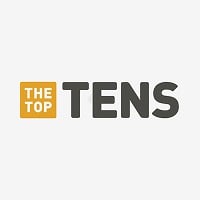 46
Miranda Cosgrove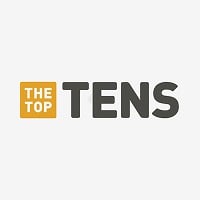 Miranda Taylor Cosgrove is an American actress, singer and songwriter. Her career began at the age of three, when she appeared in television commercials. Cosgrove's film debut came in 2003, when she appeared as Summer Hathaway in School of Rock. She appeared in a number of minor television roles over ...read more.
Great singer, bad songs. Don't get me wrong I love Miranda Cosgrove just SO MUCH. She's the best actress ever, and she has an amazing voice. It's just she's not good at writing songs. I mean "and I like the way that we kiss, you and me together like this, did you hear me say that? " Those are pretty bad lyrics.
47
Cassadee Pope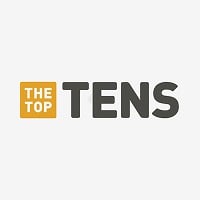 Cassadee Blake Pope is an American singer, songwriter and musician. Pope was the lead vocalist of the rock band Hey Monday (on hiatus as of December 2011), with whom she released one studio album and three EPs.
She's not a teenager! She's 26 years old! Man, whoever made this list put signer who aren't teens
48 Kellie Pickler
49
Christina Aguilera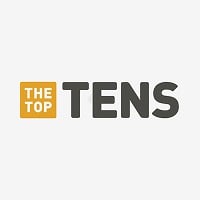 Christina María Aguilera is an American singer, songwriter, and record producer, best known for songs such as "Beautiful", "Genie In A Bottle", "Fighter", "Hurt", "Dirrty", "Your Body", "Lady Marmalade", "Reflection", "I Turn To You", "Come On Over Baby (All I Want Is You)" "What A Girl Wants" and ...read more.
She's a really good singer actually. You wouldn't feel very nice if someone did this to you so stop doing it to others. If there's a singer that you don't like then don't go around typing that on web sites and social media
How is she on the list. she is a grown women
No way! She's awesome!
50
Bridgit Mendler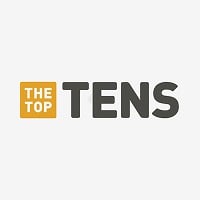 Bridgit Claire Mendler is an American actress, singer, and songwriter. In 2004, she began her career in the animated Indian film The Legend of Buddha.
She's the best she is the Disney (channel) queen
No that spot in my opinion I believe belongs to Christy Carlson Romano. - Anonymousxcxc
Read Sabrina carpenter all caps comment
HOW IS SHE ON HERE SHE HAS A BEAUTIFUL VOUCE!
PSearch List