Worst Television Channels In Malaysia
david950817
If you hate these selected channels in Malaysia, you will never watch it all day all night.
The Top Ten
1
Astro HITZ (Malaysia)
It should rebranded "Astro GARBAGE HITZ". The lame channel that I never watch before.
Overplayed outdated music videos and not even good music.
MUSIC FACTORY, SHOT BY SHOT (TWEEN POP), K-POP HITZ & RIFFS are totally garbage music statement.
Also, FRESH VIBES should be aired the fresh music video from YouTube that upload within 1 week. However, it always played the "garbage" outdated and underrate music videos.
Plus, the word "UNIVERSAL MUSIC", "SONY MUSIC" & "WARNER MUSIC" are absolutely annoying for ours.
Yuck! This channel should be cease or terminate as soon as possible. - david950817
Finally, this stupid and boring music channel has ceased transmission!

R.I.P. Astro HITZ (Previously known as Astro HITZ.T.V.) 2003 - 2016
V 3 Comments
2
TV3 (Malaysia)
3 words - "TOO" "MANY" "CUTS". Enough said. - david950817
It should off the list, TV3 is my favourite channel in Malaysia.
This was the biggest be-end party T.V. network. News is kinda joke, more to government issue and hide the truth behind political. Media prima is the insane 3 suku company ever.
3
TV2 (Malaysia)
All government channel is propaganda and full of lies.
4
TV9 (Malaysia)
Where is the missing 6 hours program from 10am To 4Pm, only annoying Wowshop...
V 1 Comment
5
Astro RIA
Too much repeating, whats the point we paid the channel if there so many ads during drama or movie?
6
Disney Channel Asia
Please don't Yes Yes Yes anymore 👎🏻👎🏻 get back my Hannah Motana, Wizard Of Waverly Place, That's So Raven,...I started live in Asia for 12 since 2001 and Lizzie McGuire or these T.V. sitcom series are so perfect. Now I am very happy and lucky to live again in America because never seen Upin & Ipin anymore - AlexHarrids
7
Cartoon Network Asia
I gonna die when I watch this idiot kids channel.
8
Nickelodeon Asia
One of the bastard channel in Asia.

Plus, please don't repeat Fanboy And Chum-Chum, Totally Spies, Rabbids: Invasion, Fairy Odd-Parents andany more. These cartoons are totally awful.
9 Astro AWANI
10 TV Al-Hijrah
The Contenders
11 Chutti TV
12
Astro Warna
In my opinion, this channel is copied from Comedy Central and showing about the Malay "stupid-and-retarded" jokes in every programme.
Plus, PLEASE DON'T BROADCAST "MAHARAJA LAWAK" AGAIN!
13 Sundance Channel (Asia)
14
ITV Choice
Itv choice ceased its services, due to low popularity this channel.
15 Celestial Classic Movies
16
SCM Legend
Again, boring movies channel.
17
Disney XD (Malaysia)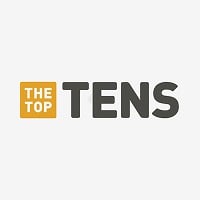 Disney XD is an American digital cable and satellite television channel that is owned by the Disney Channels Worldwide unit of the Disney–ABC Television Group, itself a unit of the Disney Media Networks division of The Walt Disney Company.
18
ZooMoo
Crappiest kids channel in Malaysia!
19
HITS (South East Asia)
Obviously, this is the MOST BORING CHANNEL IN THE WORLD.
20 Astro CITRA
BAdd New Item
Recommended Lists