Worst Television Channels In Malaysia
If you hate these selected channels in Malaysia, you will never watch it all day all night.
The Top Ten
1
Astro HITZ (Malaysia)
I never watch this stupid music channel.
ASTRO Hitz sucks!
It should rebranded "Astro GARBAGE HITZ". The lame channel that I never watch before.
This channel is too inappropriate for all Malaysians! - davidmordecai
Overplayed outdated music videos and not even good music.
MUSIC FACTORY, SHOT BY SHOT (TWEEN POP), K-POP HITZ & RIFFS are totally garbage music statement.
Also, FRESH VIBES should be aired the fresh music video from YouTube that upload within 1 week. However, it always played the "garbage" outdated and underrate music videos.
Plus, the word "UNIVERSAL MUSIC", "SONY MUSIC" & "WARNER MUSIC" are absolutely annoying for ours.
Yuck! This channel should be cease or terminate as soon as possible. - david950817
2
TV3 (Malaysia)
3 words - "TOO" "MANY" "CUTS". Enough said. - david950817
It should off the list, TV3 is my favourite channel in Malaysia.
This was the biggest be-end party T.V. network. News is kinda joke, more to government issue and hide the truth behind political. Media prima is the insane 3 suku company ever.
3
TV2 (Malaysia)
All government channel is propaganda and full of lies.
4
TV9 (Malaysia)
We want cartoon back..go make your own channel wowshop
All of the Nick @ 9 shows are gone... How the hell it is... 😡

Many childhood shows are gone from tv9 now...

So better watch Netflix or another online platform instead.
It is racist
Where is the missing 6 hours program from 10am To 4Pm, only annoying Wowshop...
5
Astro RIA
Too much repeating, whats the point we paid the channel if there so many ads during drama or movie?
6
Disney Channel Asia
Please don't Yes Yes Yes anymore 👎🏻👎🏻 get back my Hannah Motana, Wizard Of Waverly Place, That's So Raven,...I started live in Asia for 12 since 2001 and Lizzie McGuire or these T.V. sitcom series are so perfect. Now I am very happy and lucky to live again in America because never seen Upin & Ipin anymore - AlexHarrids
7
Cartoon Network Asia
I gonna die when I watch this idiot kids channel.
8
Nickelodeon Asia
One of the bastard channel in Asia.

Plus, please don't repeat Fanboy And Chum-Chum, Totally Spies, Rabbids: Invasion, Fairy Odd-Parents andany more. These cartoons are totally awful.
9
Chutti TV
Worst of the worsts and boring
Sindbad
Heidi
Nick engira kutti paiyan
gloria house
crazy jessi
pei factory
bommi and friends
danger school
chutti family of the week
vaanga samaikalam
chutti kuty naughty
dragon booster
master rain drop(pain drop)
magic shoe
10 Astro AWANI
The Contenders
11
Astro Warna
Couldn't agree more with majority saying that the malay "stupid and retarded" jokes in every stupid show they created. This type of stereotype trope in malaysia have got to end!
In my opinion, this channel is copied from Comedy Central and showing about the Malay "stupid-and-retarded" jokes in every programme.
Plus, PLEASE DON'T BROADCAST "MAHARAJA LAWAK" AGAIN!
12 TV Al-Hijrah
13
ZooMoo
Crappiest kids channel in Malaysia!
14
Sundance Channel (Asia)
Aaargg... This channel SUCKS! - david950817
15
ITV Choice
Itv choice ceased its services, due to low popularity this channel.
16
NTV7
Fake news Channel, some of the news are "copy and pasted" report without doing any fact checks
The T.V. news too biased to MCA, and be too hard to PH.
17 8TV
18 Celestial Classic Movies
19
SCM Legend
Again, boring movies channel.
20
Disney XD (Malaysia)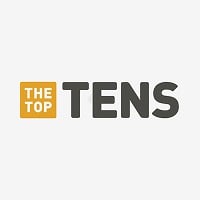 Disney XD is an American digital cable and satellite television channel that is owned by the Disney Channels Worldwide unit of the Disney–ABC Television Group, itself a unit of the Disney Media Networks division of The Walt Disney Company.
21
HITS (South East Asia)
Obviously, this is the MOST BORING CHANNEL IN THE WORLD.
22 Astro CITRA
23 KIX
24
Now TV International
Boring Cantonese channel that I never seen before.
I suggest this should replaced by Viutv from HK...
25 Nick Jr (South East Asia)
26 Astro Tutor TV
27 Hypp Sensasi HD
28
FOX Sports 3
Did you realised this sport channel is boardcast live and delaying 2 minutes to "control"?

Because of Astro, the Malaysia's only satellite television operator.

WHAT A HELL?!
29
TVB8
That's why Astro rejects this channel since mid-2010.
Crap! It majority boardcast any third-party Korean and USA programmes with mandarin dub.
30 FX (Southeast Asia)
31
Oh!K
Seriously, it totally rip-off ONE T.V. Asia.

ONE T.V. Asia is better than Oh! K.
32
Boomerang Asia
Luckily, Astro rejects to launch this stupid bastard channel.
HyppTV to Launch this Channel since 2015. - yeehou
33 Eurosport Asia
34 MTV Asia
35
Baby TV (South East Asia)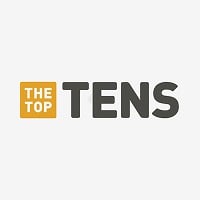 BabyTV was a television channel for infants, toddlers, and parents, distributed worldwide by Fox International Channels and TV4. It launched on December 4th, 2003 and became defunct on April 14th, 2019.
36
Star Chinese Channel
This retarded Taiwan channel can makes me get cancer. Seriously.
37 Warner TV HD
38 CJ Wow Shop
BAdd New Item