Worst Things About the World in 2017
1
Terrorists
You consider pop worse than terrorists?! O-kay... - Britgirl
Darn they're everywhere. Recently one city in Mindanao (Marawi) is getting sieged by Maute terrorist and plus the notorious martial law is being implemented in the city but here in Luzon, while I'm safe, I cannot do anything for the poor victims. What a shame :( - Neonco31
2
ISIS
What's the difference between this and terrorists? - SocialMediaStinks
The terrorist item refers to terrorists in general, while this one specifically refers to ISIS, the worst terrorist group right now.
3 Bombings
4 School Shootings
5 Depression
6 Murders
7 Bullying
8 Bad/Rude Parents
9 Anti-Semites
10
Pop Music
Pop Music? What did it do? - Arcxia
While we have cancerous music called country music. KILL ME NOW Sam Hunt exist... - AlphaQ
What? Why is this above terrorists? - Neonco31
For being too awesome? Right... - AlphaQ
The Contenders
11
Donald Trump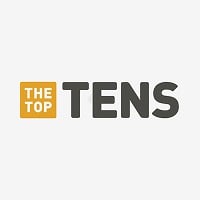 Donald John Trump (born June 14, 1946) is an American businessman, television personality, politician, and the 45th President of the United States. Born and raised in Queens, New York City, Trump received an economics degree from the Wharton School of the University of Pennsylvania in 1968. In 1971, ...read more.
Thanks a lot,morons!
Rae Sremmurd Got Him Famous. Waah - AlphaQ
12 Dumb People
13
Kim Jong-Un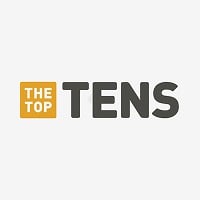 Kim Jong-un is the Chairman of the Workers' Party of Korea and supreme leader of the Democratic People's Republic of Korea, commonly referred to as North Korea.
14
People Not Having Good Taste in Stuff
Taste is subjective! Stop objecting to someone who has different tastes in music - Neonco31
This is worse than ISIS? Wow. - Entranced98
Taste is subjective. There is no such thing as bad taste in art.
Good taste in what exactly? - htoutlaws2012
15
Fidget Spinners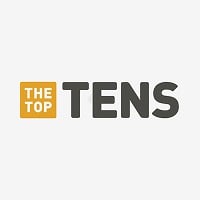 Pointless and annoying. More of a distraction than the distractions they're intended to stop. "Helps people" my toilet. Soon enough they're going to die with the pointless "Tumblr culture" who enjoy them because they stop "white guilt". - Swellow
Robocop is naked grandma torture - AlphaQ
Don't really care about them - Neonco31
I hate fidget spinners too
16 Celebrity Deaths
17 Drugs
18
Manchester Attack at Ariana Grande Concert
And London. And all over the world. - Britgirl
19
"Cash Me Outside"
Only Famous because of Dr Phil and has no talent what so ever!
20 Special Snowflakes
21
Rap Music
Rap isn't even bad...talk about cvnt-ry music. - AlphaQ
22
Popular Kids
Sure popular kids can be annoying but for Pete's sake, this SHOULD NOT be anywhere near or above Terrorists or ISIS. Somehow just being popular is worse than launching attacks on civilians? No! - Neonco31
Why'd I pity this lists creator? - Skullkid755
I'm a popular kid. This listing sucks. - AlphaQ
Hey. I know a girl who is incredibly kind, smart, and friendly. She brightens everyone's days and puts a smile on their faces. Never dismissing others and their insecurities, she understands them and knows how to make people feel good. She never backstabs or gossips, she stands up for those being bullied, and she encourages others to do so as well.
And you know what?
She's the most popular kid at our school. Maybe because people are drawn to her kindness and confidence? Maybe? She's not so bad of a person. But she's popular, so she instantly sucks?
Alright. I know why this is on the list.
You have a serious case of 'teen elitist edge'. Don't worry, you'll grow out of it someday.
23
Justin Bieber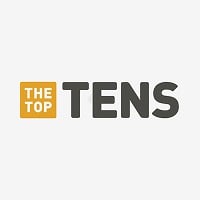 Justin Drew Bieber (born March 1, 1994) is a Canadian singer, songwriter, and record producer. He currently resides in Ontario, Canada and is Christian. He is the son of author Pattie Mallette. ...read more.
If this was 2013-2015, he would be on the top - EpicJake
Are you serious MegaSoulHero? - DCfnaf
Bruh he's decent these days. - AlphaQ
24
King Arthur: Legend of the Sword

25
Social Justice Warriors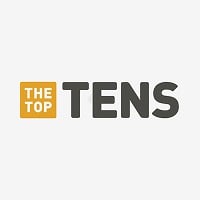 These sad pricks need to get off Tumblr and go outside for once. They use memes and bash majorities just to hide the fact that they're sad individuals who make great people like Luther King look embarrassing. - Swellow
Earring Clown. - AlphaQ
Stupid!
26 F.C.C. Repealed Net Neutrality Rules
27 Movie Remakes
28 Kellyanne Conway
29
The Emoji Movie
And this is no #1 because?
There are much worse things in the world than a movie that doesn't deserve the 0% it got on Rotten Tomatoes. - allamassal
30 Haters
31 Captain America: Civil War Haters
32
Jennifer Lawrence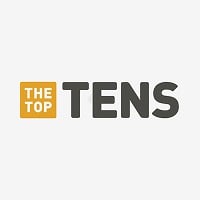 Jennifer Shrader Lawrence is an American actress. Lawrence began her career in television, playing her first major role as a main cast member on the TBS sitcom The Bill Engvall Show.
She starred in Passenger which is the worst movie of 2016. She overreact and is too dramatic so...try to cut that down JL. - AlphaQ
33 Baywatch
34
Anime
Fjffndn excuse u potato ski driving grandma likes dabbing wot - AlphaQ
I'm gonna have to say "gfymitf:)" - EliHbk
35
Steven Universe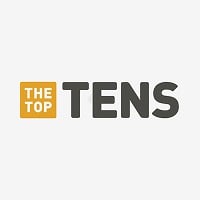 Steven Universe is an American animated television series created by Rebecca Sugar for Cartoon Network. The show's based around a young boy by the name of Steven Universe, who is a hybrid of a gem and a human. He lives with his gem friends, Garnet, Amethyst and Pearl.
Adventure Time Ripoff. - AlphaQ
36 People Trying To Kill Trump
37 Fake Oreos
38
Theresa May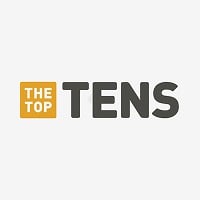 Theresa Mary May, MP served as Prime Minister of the United Kingdom and Leader of the Conservative Party from July 2016 to July 2019, when Boris Johnson became PM. She has been a Member of Parliament for Maidenhead since 1997. May identifies as a one-nation conservative and has been characterised as ...read more.
that Face - AlphaQ
39
Teen Titans Go!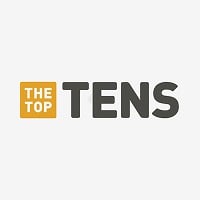 'Teen Titans Go!' is an American animated television series produced by Cartoon Network. The show follows a superhero group called the Teen Titans, and shows what happens when they go home and have silly adventures. This show is Cartoon Network's revival of the popular 2003-2006 American animated television ...read more.
Teen Titan No - AlphaQ
40
Ben 10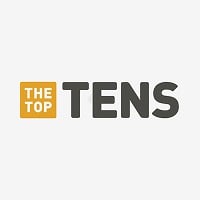 Ben 10 is a media franchise created by Man of Action Studios and produced by Cartoon Network Studios. The franchise revolves around a boy named Ben Tennyson who acquires a watch-like alien device, the Omnitrix, which allows him to transform into ten different alien creatures.
41
The Lion Guard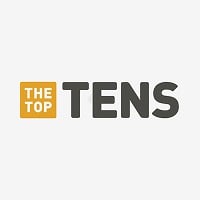 The Lion Guard is an American animated television series developed by Ford Riley based on Disney's 1994 film "The Lion King". The series was first broadcast with a television movie titled "The Lion Guard: Return of the Roar" on Disney Channel on November 22, 2015 and began airing as a TV series on January ...read more.
The infamous TLK hater probably added this. - allamassal
42
Kong: Skull Island

43 PopularMMOS
44 GamingwithJen
45
Disney Parks Going Downhill
They're destroying historic good rides and shows and replacing them with crap.
They've Closed down Tower of Terror at Disneyland and replaced it with Guardians of the Galaxy: Mission Breakout, they closed down DisneyQuest, and they're closing down The Great Movie Ride and Ellen's Adventure, yet they're closing Cirque Du Soleil La Nouba.
In addition, others weren't taken away, but turned to garbage, like Planet Hollywood, used to be a fun place, but got turned into a deceptive observatory with poor service and rude people, They've gotten rid of the blues in House of Blues, along with Wolfgang Puck, and they've redesigned Disney Springs to look like an outlet mall, which is very not like Disney, yet they took away Pleasure Island and replaced it with a huge alcohol bar. yet there are many bars there now.
Plus, they're replacing the wench auction scene in Pirates of the Caribbean with a dumb scene.
Also, they're making Tron Lightcycle and overrelying on Star Wars and ...more - Kyle21
46 Country Music
47 Sexy Teenagers
48 Babies
BAdd New Item