Worst Things About the Disney Channel Today
The Top Ten
1
Disney today is sexiest
Luckily today, in Turkey, Disney Channel airs more cartoons like Gravity Falls, Miraculous, etc. it isn't sexiest in that country. Turkish Disney Channel company understands that some teen shows are not for kids.

P.S. : Yes, I agree it's sexiest today in USA's Disney Channel.
That movie Zapped, oh my good, the way they treated the guys was just disgusting... - RickyReeves
2
The wrong messages they send to children
Disney make a deal with illuminate to corrupt mind of children
3
Jessie
The way the kids are rude to the adults is so wrong in so many ways! Zuri's attitude, Emma's daftness, Luke's rude behavior and Bertram! How they stereotype him is wrong - RickyReeves
4
The new Disney shows aren't funny
No kidding! It's as if the only things that the workers at the Disney Channel care about is shoving over-the-top humor down the throats of its watchers, which is downright unacceptable. Why can't they put shows that are mature (specifically, ones that are intelligent, sensible, and serious)? That's what I'd do if I'm one of them.
5
The same plot follows in every Disney show
I like gravity falls
That's especially true for Gravity Falls.
(EXCEPT FOR GRAVITY FALLS) this is tru
6
Predictable shows
Could be.
7 The stupid 'i didn't want to tell you because I didn't want to hurt your feelings' appears in every Disney show today
8
Terrible actors
Like Ross Lynch, god awful actor. - RickyReeves
9
They stereotype blondes, fat people and dumb people
Well, that's just pathetic.
10
The laughter track literally goes off every time
Character 1: I'm bored.
*laugh track*
Character 2: Let's go eat pizza!
*laugh track*
Character 1: Okay!
*laugh track*
Character 3: No, I'm allergic to pizza!
*laugh track*
*characters 1, 2, and 3 look at each other*
*LOUD laugh track* - NoodleRidley
The Contenders
11
They don't make many cartoons like they used to.
BO CARTOONS ARE THE ONLY GOOD THINGS ON Disney
12
Their Characters have bad attitudes
No argument there.
13
Hannah Montana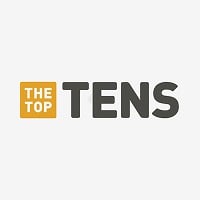 Hannah Montana, also known as Hannah Montana Forever for the fourth and final season, is an American musical comedy series created by Michael Poryes, Rich Correll, and Barry O'Brien which focused on Miley Stewart, a teenager living a double life as an average schoolgirl by day and a famous recording ...read more.
14
Only doing it for money
If that's true, then it workers should be ashamed of themselves.
15 Playing a laugh track every 3 sentences
16
The channel's obsession with teenage stereotypes
For crying out loud, is it trying to force-feed all children closed-minded ideas about teens?! That's pathetic!

But those small-minded beliefs are the main reasons are probably the main reasons why my brother, who's the same gender as I am but a few years younger than me, chose DISN (Disney Channel) as his favorite network. Why, he records more than one of those oh-so awful programs like crazy now that he and I have the Dish Network. How pathetic of him. In fact, that action of his is one of the things that make me ashamed of him.

Plus, stereotypical teenager aren't true teens. Instead, true teenagers are the opposite of stereotypical in that they're intelligent, sensible, responsible, mature, and serious-minded.
17 High School Musical
18
Teen Sitcoms
I couldn't agree more. Honestly, what are the workers of Disney channel and Disney trying to do, brainwash kids into thinking that those channels stereotypical teenagers are how true teens are?
19 Teen Beach Movie
20 Disney Channel Only Makes Sitcoms Nowadays
21
Star Vs The Forces Of Evil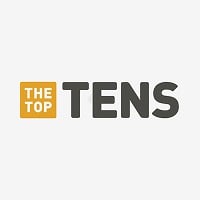 "Star vs. the Forces of Evil" is an American animated television comedy produced by Disney Television Animation for Disney XD. It was created by Daron Nefcy and developed by Jordana Arkin and Dave Wasson. The series follows teenage magical princess from the dimension of Mewni Star Butterfly and her ...read more.
BAdd New Item