Worst Things About Jacob Sartorius
The Top Ten
1
His insane fanbase
They are all like "Jacob Sartorius will always be more famous and talented than you ever will! ", "Jacob Sartorius worked harder than you! " and "Jacob Sartorius is totally radical, dude! " and "Jacob Sartorius can sing, unlike you! ". Jacob Sartorius doesn't love persistence.
His fans are spoiled, pathetic, annoying 10-13 year old brat girls. - Catacorn
Jacob...sigh
He has a fanbase? - Elina
2
His singing voice
His voice is so annoying!
He's just trying to be the next bieber. NO TALENT AT ALL. - malamJONES
But at least Matty B doesn't try to sound like anyone! Jacob is 10 times worse than him though.
Also, Justin Bieber has been trained while Jacob hasn't.
3
His song Sweatshirt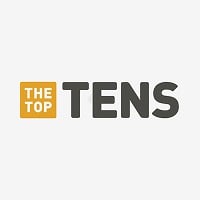 This song is so bad, that people criticize and mock his singing voice. Ok so:

1st of all, why does the dirty sweatshirt with germs want to wear that girl?

2nd of all JACOB can't DANCE AT ALL!

3rd of all, why is the sweatshirt crawling in the middle of CLASS, while people are trying to work?

4th of all, the sweatshirt appears AGAIN, but this time in the hallway entertaining people to dance. I mean, who would pick up a dirty sweatshirt with germs on it? Of course Jacob but people walk in the halls with dirty shoes on!

And finally, at the end he sounds like a 40 year old on steroids and then leaves us.
You based all of that info off the music video, which in reality has nothing to do with the song. - Bammer73
4
His fame
WE ARE NOT JUST JEALOUS OF JACOB SARTORIUS'S FAME, SO BACK OFF, BELIEBERS/ARIANATORS/SELENATORS/SWIFTIES/SMILERS! DIE IN HELL, PHOEBE PROUDING! START HATING JACOB SARTORIUS FOR BEING A FAN-ABUSING RACIST THAT HAS NO MUSICAL TALENT! - The Ultimate Daredevil, who is dictator at times
5 His merchandise
6
His lack of talent
NO WONDER HE'S SO OVERRATED! MIKEY THE THRASH METALHEAD NEEDS PRAISE FOR HATING JACOB SARTORIOUS!
7
His Musical.ly account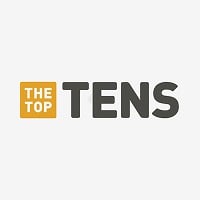 8
He is racist
How? - Bammer73
9 His disrespect towards Mark Thomas
10
His attitude
Jacob Sartorius: SUNBURNS ARE PART OF LIFE! YEP (3X)! SUNBURNS ARE PART OF LIFE! HOW DARE YOU DO WHAT I FORCED YOU TO DO! >:/
The Contenders
11
His attempt at rapping the alphabet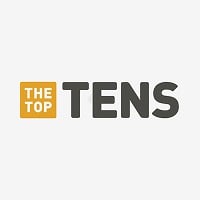 Jacob, Sesame Street beat it to you. - Swellow
He should be arrested for being unable to rap, sing, dance, belt or do all other types of musical skills.
WHY DID "ABCs Remix: GREAT TIER.. Best hiphop song ever. With the flow, and original lyrics. I love it. Don't You Worry Child is inhuman but this makes it look like FACK" get thumbs up?! I am allowed to prefer any other rapper over Jacob Sartorius! I don't want thumbs down on my comment for saying this. Please tell me your comment was a half-joke, ProPanda. Fack is a pretty horrible song, but ABCs Remix could never be compared to Don't You Worry Child.
It was a joke man, calm down. Also, I like Fack now so that's something. - ProPanda
ABCs Remix: GREAT TIER.. Best hiphop song ever. With the flow, and original lyrics. I love it. Don't You Worry Child is inhuman but this makes it look like FACK. - ProPanda
12 He is a nobody
13 His ego
14
Cheating on Millie
Poor Millie. Good thing she dumped him.
15
He thinks he's cool
But he's not we'rmaking a diss track go check it out
But he's not
16 He's secretly gay
17
His song 'Bingo'
... this is terrible
18 His eyebrows
19 He is a Jake Pauler
20 He grinds on stage
21
His song Hit or Miss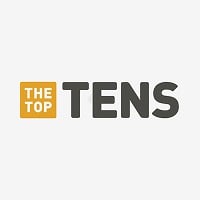 That song is boring and used WAY TOO MUCH AUTOTUNE!
22
His song All My Friends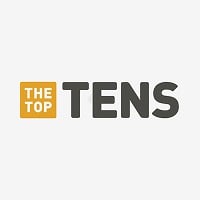 23 He is a modernist
24 His ridiculous hairstyle
25
Roasting YouTubers
Trying to roast rime gum
26 His song Jordans
27 He sexually harrasses girls that are only 11 when he's 16
28 He's a liar
29 He tricks people into thinking he loves them when he doesn't.
30
All he cares about is money
Said no one ever (lol coincidence) - Bammer73
31
He is the ugliest person ever and his hair looks like a makeup brush
You know it does
32 His song Better With You
BAdd New Item