Top Ten Worst Things About Seasons
Yes summer, spring, winter, and fall can be annoying sometimes. That's why I made a list about worst things about all of the seasons. So lets get started.
The Top Ten
1
Your Life Keeps Changing (All Seasons)
Yes its that bad. First its hot then its cool then its cold then its warm and then ITS HOT! WOW! I NEVER KNEW ITS THAT BAD! That's WHY ITS ANNOYING!
2
Allergies (Fall and Spring and Summer)
Yes you will be sneezing every day until the seasons change.
3
Chores (All Seasons)
GOOD LORD ITS TERRIBLE! In fall you have to rake leaves. And in winter you have to dig up snow. MY GOD ITS HORRIBLE!
4
The Heat (Summer)
I hate hot weather. My hay fever may drive me insane in the summer, but hot weather is the absolute worst thing! There was recently a heatwave in Britain, which I arrived in the middle of when I got back from Australia. Getting off the plane, I immediately wished I was back there! - PositronWildhawk
V 1 Comment
5
Its Raining All the Time (Spring)
That's RIGHT! Spring is the season with the most days and weeks and months of raining. ITS TERRIBLE! Well the raining season starts in april. And its ANNOYING!
6
Leaves Everywhere (Fall)
Its annoying because if your walking outside. Guess what you will be stepping on? LEAVES! That's right there's leaves EVERYWHERE! They landed in every place or thing. You can't even go on one street without seeing leaves all over the place. OH MY GOD! THERE EVERYWHERE!
7
School (Winter)
That's RIGHT! School winter is bullcrap. I mean there's so many snow out and its very cold out there and still we GO TO SCHOOL? WHY? Now all of us will be twice as cold as we are before. HECK WITH YOU SCHOOL!
8 Piles of Snow (Winter)
9
It's Too Cold (Winter)
I hate with winter and the cold so much I prefer the heat I'd rather it be 500 degrees then -500 - ToptenPizza
10
Bees (Spring)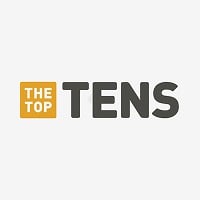 Yes there TERRIBLE! They ruin your chance to smell flowers. I HATE THEM!
The Contenders
11 School (Spring)
12 Christmas Music (Winter)
BAdd New Item
Recommended Lists