Top 10 Worst Things that Have Happened in 2022
While many hope that 2022 will be better than the last 2 years, that isn't to say that it'll bring total peace and joy to the world. With the ever-growing Omicron variant on the rise, it is unknown what will happen in the coming year.

The Top Ten

1 Kazakhstan Protests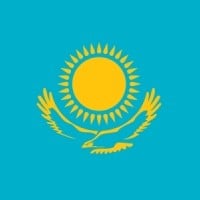 Ain't it a bit early for this kind of list? It's not even February yet!
It shows us it's still not at peace.
2
Omicron Infection Rates Increase

This is making history for the world even though it's said to be a mild variant compared to Delta. It shows us the world may never be normal again.
3
January North Korean Missile Launch

Seriously why are they more concerned about killing their "enemies" with nukes than actually making peace with them or with that matter their own oppressed people? This alone makes Kim Jong Un easily tied (if not worse) with Xi and Trump as the worst world leader of this century!
4
Vaishno Devi Temple Stampede

This was a horrible start to the new year. 12 pilgrims were killed at the Vaishno Devi Temple. R.I.P. to them & prayers to their family.
5 January 3rd Islamic State Rocket Attack
6 January 3rd Kenyan Village Massacre
7
Idlib Loses Water Supply After Russian Bombing
Poor people. This shows us how seriously horrible bombings are.
8
Arianna Delane Gets Shot on New Year's Day

Who the hell has the heart to shoot an innocent 4-year old relative of one of the most well known victims of racial inequality and why didn't the police respond to the event quickly? If it's anything racism is still an underlying problem and sadly anyone nowadays (even kids!) is in danger thanks to what's happening right now!
Arianna is recovering, thank heavens, but the perpetrator has not even been announced yet. I hope they got brought to justice as soon as possible.
If you don't know who Arianna Hill is, she is the Niece of George Floyd!
9 January Arauca Clashes
10
Bronx Apartment Fire

All 17 were killed. Including a 2 year old. This's got to be the worst apartment disaster anywhere in years & the worst ever for Bronx. R.I.P. to all the 17. No survivors.
The Contenders
11
Death of Bob Saget
The man behind the iconic Danny Tanner from Full House & the voice of narrator Ted Mosby on How I Met Your Mother. He was also the host of America's Funniest Home Videos. He was 65. R.I.P. to another golden comedy legend.
12 Jerusalem Post Hacking
13
New COVID Variant Discovered in France
Please not again. I'm getting sick (no pun intended) of all of the new variants coming up whenever things start to get better.
14 Furnas Lake Rockfall
15
Police in Amsterdam, Netherlands Brutally Beat Protesters Against Vaccine Mandates
Disgusting police brutality.
16
Philippines Omicron Lockdown
They thought the Omicron is serious & their government decided to put the Philippines on lockdown. We know it's a mild variant & that deaths from it are much more rare than what Delta or even the OG COVID-19 virus gave us.
17
Tiktok Not Paying Tribute to Bob Saget
He was an absolute icon in comedy & TikTok refused to pay tribute to him. He will always be remembered for playing Daniel Tanner in Full House as well as being the host of America's Funniest Home Videos. This goes to show you there's more focus on all the garbage in society these days than the great souls that made our world better. He was 65. R.I.P. (1956-2022).
18
Tonga Hit by Tsunami After Volcanic Eruption
Tonga was hit by a tsunami on January 15 and has flooded the capital. RIP to the victims.
19
Death of Paige Dougall
A 17 year old artist was breaking out into the pop world with a top 40 U.K. hit with Ella Henderson. She had Ewing sarcoma for 2 years & lost her battle on the 5th of January. She was way too young to leave this Earth & had so much more to put out. Way better than a lot of the so-called "artists" making "music" that's really the same overused beat & messed up lyrics. Music will never be the same without this beautiful rising angel. R.I.P. Paige (2005-2022).
20
Death of Kim Mi-soo
She was about to hit 30 80 days since the start of January, but her death came suddenly & we didn't see it coming. She was known for acting in the Disney+ romantic drama series Snowdrop & for her modeling quality. R.I.P. Kim (1922-2022).
21
Death of Joan Copeland
She was within 6 months from 100. She was known for her 60+ year career on Broadway & starred in a lot of soap operas. This was 1 of the longest times spent working on Broadway & for soap operas by any female. That's all I can say about this & this list is subject to change a lot. R.I.P. Joan (1922-2022).
22
Death of Ronnie Spector
The lead singer of the Ronettes just passed away on January 12th due to a brief battle with cancer almost 1 year after Phil Spector's death from COVID-19 complications. She will always be remembered for forming the band & singing songs like Be My Baby as well as their cover of the Andrew Sisters' cover of the Christmas hit Sleigh Ride & her featured role on Take Me Home Tonight by Eddie Money (in which she was credited for him interpolating her top hit). She was almost halfway between 78 & 79. R.I.P. (1943-2022).
23
Tiktok Not Paying Tribute to Ronnie Spector
TikTok has refused to pay tribute to another great legend. Ronnie Spector was such an important figure in music for creating the Ronettes & being their lead singer. She had a short battle with cancer & lost her battle on January 12th at nearly 78 & a half years. Without her or the Ronettes, we wouldn't have had songs like Be My Baby & their cover of the Andrew Sisters' cover of Sleigh Ride, which popularized it & got remixed a lot. R.I.P. to the leader of 1 of the G.O.A.T. Doo-wop pop bands (1943-2022).
24
Tiktok Not Paying Tribute to Bronx Apartment Fire Victims
This goes to show you they care more about music & marketing trends. While it's fun, it doesn't do everything we hope for. They're not giving tribute to the people who lost their lives in the apartment fire at Bronx New York. It was a serious tragedy that has impacted all of New York. Everyone inside that apartment was burned to death & suffocated. Why should we focus on bad music instead of caring about respectful people? R.I.P. to the 17 victims & prayers for their families.
25
Tiktok Not Promoting the Benefits of a Keto Diet
Yes health is important but this should be lower than incidents that killed people and natural disasters ( e.g. Tonga hit by tsunami)
And this is bad how?
PSearch List