Top 10 Worst Times and Events to Experience in History
Koolness88
I don't mean just being in that time. I MEAN BEING AT THAT PLACE WHERE IT HAPPENED! So yeah. Hope you read this description.
The Top Ten
1
2011 Japan Earthquake and Tsunami
Well then you would die because the tsunami was so deadly. - JoeBoi
Wonder how it would end out if you were there. - Koolness88
People are anorexic.
I thought it was 2004 - missyweirdo
2
The Black Death
It spread across Eurasia and killed half of the world's population. - JoeBoi
It took out about half of the population, and spread rapidly. All if its victims suffered.
SO MANY PEOPLE DIED! LIKE BILLIONS! IT DECREASED THE POPULATION SO MUCH! ALSO WHERE IS THE SPANISH FLU ON HERE? THAT KILLED WAY MORE PEOPLE THAN IN WORLD WAR 2! - missyweirdo
3
Yellowstone Eruption
10000000000000000000000 times worse than the Japan Earthquake, It would kill us all and end the whole world.
4 World War II
5 World War I
6
1883 Eruption of Krakatoa
This produced the loudest sound there has ever been in history. People living around it went deaf because of it. - JoeBoi
7
Permian Extinction
It killed most life - ikerevievs
8 Mount St. Helens Eruption
9
Typhoon Haiyan
This is worse than Hurricane Katrina. - Koolness88
10 2010 Haiti Earthquake
The Contenders
11 2001 Gujarat Earthquake
12
Sandy Hook Shooting
You do not want to experience a mass shooting, do you? Because you are likely going to die in one. - JoeBoi
13 Pompeii
14 Hurricane Katrina
15
Batman Dark Night Rises Massacre
You're going to be scared of ever going to a movie theater again because of this. - JoeBoi
I didn't know what that name of the the event really is. Basically this guy shot people in a theater. I'm not kidding it actually happened. - Koolness88
Don't blame the movie. Blame the guy that was completely stupid.
16 2015 Nepal Earthquake
17
September 11 Attacks
How is this not so low? Imagine you being scared that you were going to die if you were at the site of attacks? - JoeBoi
18
KT Line Event
Monster comet?
Huge asteroid?
Massive caldera explosion?
It killed off the dinosaurs, and would kill all humans too if they were around.
19 Oklahoma City Bombing
20
Virginia Tech Shooting
Again, mass shootings are scary to experience. - JoeBoi
21
Columbine High School Massacre
Yet again, mass shooting are scary to experience. This is actually the one I have the most knowledge on. There were two gunmen who went around killing people. See, it would be even harder to survive because there were two gunmen. - JoeBoi
22
2012 Aurora Shooting
The Dark Knight theater massacre.
23
2011 Norway Attacks
Should be higher on the list.
24 SuccessTech Academy shooting
25 Nic Diederichs Technical High School slashing
26 Atomic Bombings of Hiroshima and Nagasaki
27
Sinking of the Titanic
Alright. Many people died in this tragedy because the designers of this ship didn't care about how many lifeboats there would be on it. Also, it's only women and children on lifeboats first. So if you are an adult male, you are much less likely going to be able to get on one. - JoeBoi
28 Port Arthur Massacre (Australia)
29
2014 Isla Vista Killings
Isla Vista. Wow. Not bad. Just 6 people died. - JoeBoi
30 Boston Marathon Bombings
31 7 July 2005 London Bombings
32 Peoples Temple Suicides
33 Hindenburg Disaster
34 Dancing Plague of 1518
35 Concorde Crash
36
2016 Orlando Nightclub Shooting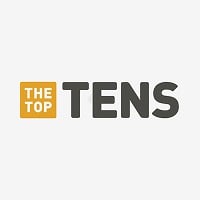 37 Vietnam War
38 2017 Las Vegas Shooting
39 2017 Manchester Bombing
BAdd New Item