Worst Towns in USA
robotman
The Top Ten
1
Detroit, MI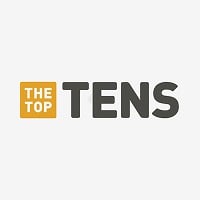 Detroit is like a modern ghost town. There are so many run down buildings and landmarks all covered in graffiti, and the crime rate is really high. Even in the downtown area, there are so many vacant skyscrapers. It's such a depressing place to live in.
I'm richer than Detroit.
Two things.
#1. How can Washington, DC be a bad place?
#2. I heard it's bad in Detroit. I can't believe it's in Michigan. I have cousins who live in Michigan & I don't want them going there. I'm glad they live in a place in Michigan that isn't Detroit.
2
Washington, D.C.
It's the worst because it's the capital. America should die.
No Philly is worse
DC is so ghetto. Southeast across the Anacostia river is a warzone
3
Gary, IN
world capitol of murder at one point I wouldn't want to live there I might get shot - moose4life19
Ghetto place I lived there I wanted to leave as soon as we moved there - robertspat91
I used too have to go to gary for work and it's the only place I've ever seen a wild pack of dogs. It's a bizare place. Mixture of slums/burnt down buildings and people trying to restore it to its former glory.
So much air pollution
V 2 Comments
4 New Orleans, LA
5
Chicago, IL
Chicago is not that bad, they got some pretty good food and music along with some epic architecture, but it's the gangs and corrupt politicians that make Chicago look bad
Chicago is the best city in the universe! People think that there are so many crimes but guess what... there are even more in new york an los angeles
Truly a cess pit. Large portions of the city are in ruin. Downtown and tourist areas are nice enough, but there are so many neglected places in the city. Too bad. Lots of murders, crime, and corruption in "Crook County" as well. Over 200 homicides so far for 2013!
6
Compton, CA
Just listen to NWA. Enough said.
7
Grand Rapids, MI
Grand rapids is a great place. Lots of work plenty to do low cost of liveing.30 min from lake mi. Love it
8
Fresno, CA
What the hell is wrong with you guys. Fresno is the best city in the whole world. It is full of good people and nice things and everything good about America is in Fresno. RAISIN CAPITAL OF THE WORLD
I hate this place theres no good spots to scooter, bike, or skate - Okami
FRESNO SUCKS ITS TOO HOT HERE! THE ONLY GOOD PART IS ME - 7beach77
9
Baton Rouge, LA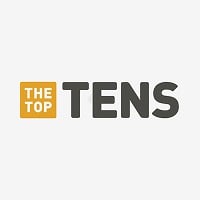 Why are you saying this? Baton Rouge is amazing. Very nice :3 Bayous and all that. Very different from Denver, Colorado (ME)
10 Laredo, TX
The Contenders
11
Baltimore, MD
THIS IS THE BEST PLACE EVER. SO MANY COOL SITES TO SEE ALTHOUGH IT CAN BE A LITTLE RATCHED AT TIMES.
12 Olympia, WA
13 Fontana, CA
14
Flint, MI
Flint sucks. I would never live there. I would rather live in detroit
15 Terra Haute, IN
16 Hilsboro, OR
17
Alamogordo, NM
I live in alamogordo and I can't wait to get out, people are closed minded, and yes its true almost everybody here with money is on the sex offender list... Nobody cares, the school systems are... This place sucks.
The most powerful and respected man in town is a convicted pedophile.
18 East St. Louis, IL
19
Rocky Mount, NC
Murdermount all day baby 252
20
Fairhope,AL
I live here and Fairhope is horrible. Bad people, everything about here I just absolutely despise. Everyone brags about how Fairhopes this best place to live and all that BS. If you're ever visiting Alabama don't come here. - Jackellis97
21
Philadelphia, PA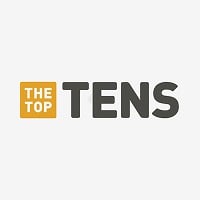 Philadelphia is the largest city in the Commonwealth of Pennsylvania and the sixth-most populous city in the United States, with an estimated population of 1,567,872 and more than 6 million in the seventh-largest metropolitan statistical area, as of 2016. Philadelphia is the economic and cultural anchor ...read more.
22
Saginaw, MI
Detroit Saginaw flint all the same full of crime an poverty and gangs
23
Kankakee, IL
Hardly any thing to do here, and it's depressing as well, some abandoned factories, a lot of empty lots in the neighborhoods, half of the houses that are standing are either boarded up, or have no windows and doors, lots of poverty, high unemployment, and being a stones throw from Chicago (an hour drive south) there are a lot of gangs there as well, but the suburban areas though are not that bad
So true, lot of the gangs from Chicago are spilling over into Kankakee, and plus, there is a heroin addiction epidemic going on as well
24
Boston, MA
So overrated!
Boston < Providence
25
Oklahoma City, OK
The most boring city in the world, horrible politics and an evil justice system. A county jail that is inhumane, they treat stray dogs betyer than they treat inmates, most of which haven't even been charged with a crime. If not bonded our stay minimum 10'days for even the most miner crimes, especially possession of small amounts of marijuana, which caries minimum 2500 $ bond in oklahoma. They kerp you 10 dsys so they can chatgr you 38$ a day jail rent
26 Pasadena, TX
27 Harvey, IL
28 Eagle Pass, TX
29 El Paso, TX
30
Toad Suck, AR
Just the name of the city oogghh!
31 Chanute, KS
32 Jacksonville, FL
33
Kanab, UT
Hatred of outsiders unless they are tourists bringing in money. City passed a Natural Families Resolution giving preference only to people who are married with a quiver full of children. Polticial corruption you name it.
34 Indianapolis, IN
35 Rockford, IL
36 Dalhart, TX
37 Memphis, TN
38 Santa Cruz, CA
39
Carl Junction, MO
I have lived in big cities and was shot in an attempted robbery. Now, I can only hope for a successful bandit to end the misery of social isolation, hicks, and the only diner being aptly named "Dirty Randy's". At least in the Middle East, the people are hospitable and invite you to dinner before IED goes off. Here, most can't spell IED and won't invite you to dinner unless you are a relative- which most are-of each other several times.
40 Kalamazoo, MI
41 Fall River, MA
42 Rochester, NY
43
Miami, FL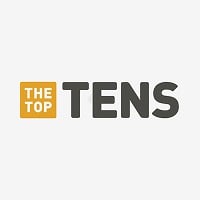 44
Los Angeles, CA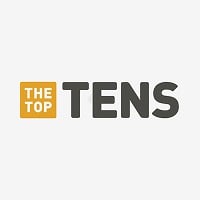 45
Tucson, AZ
Homeless people and tweekers
46
Hillsboro, IL
ALL they WANT TO DO IS DO DRUGS FIGHT, STEEL YOUR STUFF AND ARGUE ALL THE TIME,they STILL ALWAYS GOT TO BE BETTER THAN YOU.
47 Fort Pierce, FL
48 Olney, TX
49
Auburn, IN
Worst town ever. road closures ALL the time...can't get through town. But their roads never improve. Pot holes, pot holes, and more pot holes. Terrible drivers. It takes 20 minutes to get through four stoplights. Trains come through and stop on tracks that block main roads and intersections (at 5pm on Fridays). People are snobs. Just because they made the Auburn car there. Lots of druggies.
50 Newton, IA
PSearch List
Related Lists
Top Ten Best Town of Salem Roles to Play As

Most Meaningful Ghost Town Songs

Top 10 Songs Mentioning U.S. Cities or Towns

Top 10 Songs Mentioning European Cities or Towns
List Stats
100 votes
51 listings
9 years, 240 days old

Top Remixes
1. Washington, D.C.
2. New Orleans, LA
3. Gary, IN
lilpenny
Error Reporting
See a factual error in these listings? Report it
here
.