Top 10 Worst T.V. Shows of All Time
The Contenders: Page 23
441 Jon & Kate Plus 8
442
Cory in the House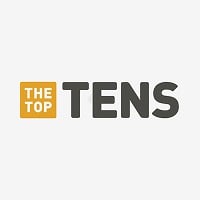 Cory in the House is a television show, which aired on the Disney Channel from January 12, 2007, to September 12, 2008, and was a spin-off from the Disney show That's So Raven.
THE WORST Disney Channel SPIN-OFF EVER! First of all I don't find this show funny one bit. SO EVERYBODY'S MAD THAT'S SO RAVEN ENDED ( That's what happens to all good Disney Channel shows) BUT, THAT DOES NOT MEAN YOU GO BACK AND MAKE A " GARBAGE" VERSION OF THE ORIGINAL SHOW. First of Kyle Massey ( Who played Cory Baxter in That's so Raven and Cory in the house) Does not act like the same character he played in That's so Raven. He act's much calmer ( Which is very unusual for him) not like the same hyped up character he was before Cory in the house. I'm not even gonna get it too it with the rest of the Cory in the house cast ( Which is a complete waist of my time) I'm just so glad this show only lasted one season.
Terrible spinoff of a great Disney sitcom and giant meme that needs to die. This is not the "best Anime", but it is not only the worst Disney show next to Hannah Montana and Austin & Ally, but is the worst show. Period! - OnyxDash
So good. Greatest show. High quality anime and acting.
What? This is my favorite anime! :P - HondaCivic
V 1 Comment
443 Impact Wrestling
444 The Secret Life of the American Teenager
445
Curb Your Enthusiasm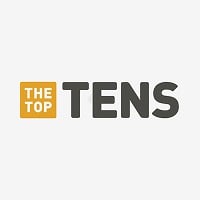 Curb Your Enthusiasm is an American comedy television series produced and broadcast by HBO that premiered on October 15, 2000. The series was created by Larry David, who stars as a fictionalized version of himself.
Why the heck is this on here? This is one of the funniest pieces of comedy I've ever watched! Get it off this list! - matty925
446
Mad Men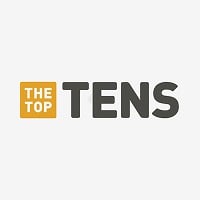 447
Game of Thrones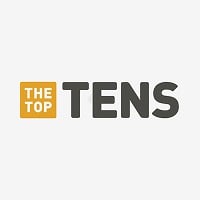 Game of Thrones is an American fantasy drama television series created by David Benioff and D. B. Weiss. It is an adaptation of A Song of Ice and Fire, George R. R. Martin's series of fantasy novels, the first of which is titled A Game of Thrones.
"In a world where we relish rape and murder and call it reality"
You know what, I know people like this crap but I hate this genre. Hate me if you want
V 1 Comment
448
Earthbound Anime
You mean Earthbound from Nintendo where it has Ness. They made an animation of Earthbound or am I too stupid
This isn't even a real T.V. show! It's really a video game series! Is the show fan-made, or people who put this here are morons. - dsr32011
Who put this on the list, eh? I don't think it's even a T.V. show. I'm pretty sure it's fan-made.
Not a real show, but I wish it was real. This might be fan-made. - HondaCivic
450
Regular Show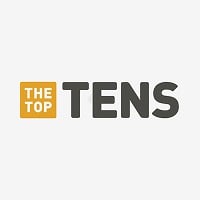 Regular Show is an American animated television series created by J. G. Quintel for Cartoon Network that premiered on September 6, 2010. The series revolves around the lives of two friends, a blue jay named Mordecai and a raccoon named Rigby—both employed as groundskeepers at a local park.
Some people are complaining that this is on the list despite it being last place. Don't get triggered. - UltraGamer
Who put this on the list it is awesome
If you actually read this far without skipping pages, you should go get a life.
Wel, at least this is the lowest on the list
V 5 Comments
451
Avatar: The Last Airbender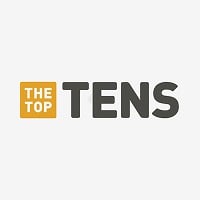 Avatar: The Last Airbender is an American animated television series that aired for three seasons on Nickelodeon from 2005 to 2008. Avatar: The Last Airbender is set in an Asiatic-like world in which some people are able to manipulate the classical elements by use of psychokinetic variants of Chinese ...read more.
I really hope there not going to be a swarm of avatar haters cause they need to just keep their opinions shut
I like it it not bad at all it good
This show is boring and it annoys me. - dsr32011
This show is boring, all they do is battle a lot and walk around, booorrriiinnnggg! - dsr32011
452
Dexter's Laboratory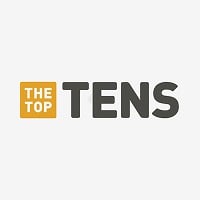 Dexter's Laboratory is an American comic science fiction animated television series created by Genndy Tartakovsky for Cartoon Network, and the first of the network's Cartoon Cartoons. The show is about a kid scientist named Dexter that has a sister named Dee Dee that keeps breaking into his lab.
I can't believe someone put Dexter's Laboratory on this list. Who would hate this Cartoon Network show? Why would somebody hate this and put it on this list of worst T.V. shows ever created? I mean Dexter's Laboratory is an intelligent and funny cartoon. Even if you're a nerd or not, just enjoy it.
The only funny part is "Ooh What does this button do? "
453
Drake & Josh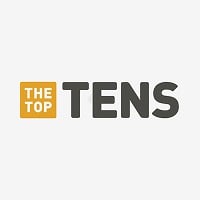 Drake & Josh is an American television sitcom created by Dan Schneider for Nickelodeon. The series follows the lives of two teenage boys with opposite personalities, Drake Parker (Drake Bell) and Josh Nichols (Josh Peck), who become stepbrothers. Both actors previously appeared in The Amanda Show along ...read more.
I cannot believe this is on the list! This is Nick's best sitcom they've aired! Now, Dan Schneider needs to retire he's creating uncreative, boring and uninteresting shows!
It was the best for it's jokes, but not for everything else, Two guys fighting with each other and slapping their faces with their arms? Where's the action, the special effects, the cool music, and the slapstick, this is just like a typical sitcom on Nick, Laugh Tracks and weird antics, but the difference between Drake & Josh and most other sitcoms is that the jokes were very funny and meant something, and they never got old. - nelsonerico
Fudge off this show is the best - ClashwithMinecraft
It's okay. - HondaCivic
455 Chop Socky Chooks
456
Supah Ninjas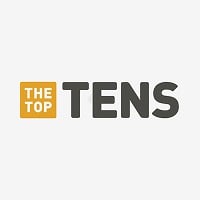 Supah Ninjas is an American action-comedy superhero series, created by Leo Chu and Eric Garcia. The series premiered as a special preview on Nickelodeon on January 17, 2011 in the United States and started airing regularly on April 16, 2011 .
457
I'm in the Band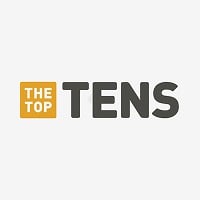 I'm in the Band is an American sitcom that originally aired on Disney XD in the United States and on Family Channel in Canada.
458
Grojband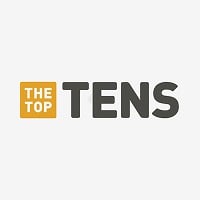 Grojband is a Canadian animated series developed by Fresh TV and distributed by FremantleMedia, Ltd and created by Todd Kauffman and Mark Thornton. ...read more.
Rip of of Phineas and Ferb, Crap.
Boring, dull. - HondaCivic
No! P&F has only ONE unlikeable character. Candace.
This has ONE likeable character. Trina
459
Soupe Opera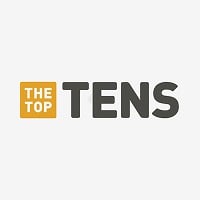 Soupe Opéra is a children's television programme. It was created in France in the early 1990s and aired on FR3/France 3 in France, and was also aired in Australia, originally on free-to-air, non-commercial channel ABC1, but is now shown more commonly on sister channel ABC2 on the ABC 4 Kids line-up, ...read more.
460
The X's
Rip off of the incredibles.
PSearch List
Recommended Lists
Related Lists

Best Nickelodeon Shows of All Time

Top Ten Comedy Shows of All Time

Top Ten Greatest Game Shows of all Time

Top 10 Best Scooby Doo Shows of All-Time

Best Supernatural Shows of All Time
List Stats
5,000 votes
860 listings
9 years, 171 days old

Top Remixes (102)

1. Jersey Shore
2. Keeping Up with the Kardashians
3. Toddlers and Tiaras

Cartoonfan202

1. Sanjay and Craig
2. Fanboy and Chum Chum
3. Keeping Up with the Kardashians

RockFashionista

1. Sanjay and Craig
2. Marvin Marvin
3. Shake It Up

Minecraftcrazy530
View All 102
Posts
Error Reporting
See a factual error in these listings? Report it
here
.