Top 10 Worst T.V. Shows of All Time
The Contenders: Page 7
121
Nicky, Ricky, Dicky & Dawn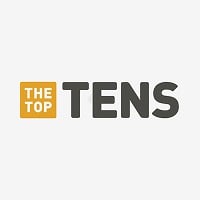 Nicky, Ricky, Dicky & Dawn is an American television sitcom produced by Nickelodeon. The series focuses on 10-year-old, later 11-year-old quadruplets Nicky, Ricky, Dicky, and Dawn Harper . They have nothing in common and often fight, but they must work together to solve everyday situations .
Reasons I hate this show: 1: a laugh box plays after almost EVERY LINE of dialogue. 2: I couldn't even make out what the heck they were saying the first few lines of the pilot. Stiff acting, poor dialogue, and a pilot I didn't even get past two minutes of makes it very clear that Nickelodean is dead.
This is terrible the characters are unlikeable, there is not even a second of silence in this show, and now they are ripping off drake and josh with there stupid special nicky ricky dicky and dawn go Hollywood
Who put this here? This show is awesome!
Bad - Frouze
122
Phineas and Ferb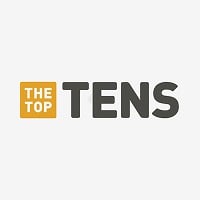 Phineas and Ferb is an American animated comedy-musical television series. Originally broadcast as a one-episode preview on August 17, 2007 and again previewed on September 28, 2007, the series officially premiered on February 1, 2008 and ended on June 12, 2015 on Disney Channel, and follows Phineas ...read more.
The most repetitive show since the new Pokemon, thank god it ended.
The show was really good at first, although the plots of most episodes were WAY too similar. The show just got boring and repetitive after a while.
I have mixed feelings on this show. My brother likes it. I think it's TOO repetitive.
Normal: I think this show is just as awesome as SpongeBob and TAWOG Combined.

Hatton's fetishes version: Ooh, I love this show because of all dem hawt girlies! Here's what I did to every one of them with help from the male characters!

Candace: Whist she was twerking on my dick just like she got those squirrels in her pants, Jeremy and I shot our loads into her ass!

Isabella: Ooh! That sexy little number! First, she gave Phineas a blowjob and jerked my penis off with her toes. Soon I gave her a bellybutton job!

Vanessa: Ferb and I loved feeling her nipples. Next I yanked down her black leather trousers and unbuttoned her shirt to expose her belly and genitals!

Stacy: Ooh, that Stacy was such a tease! She dropped her skirt to preform a "Bottomless Belly-Dance" which got me so horny!
V 9 Comments
123
Handy Manny
Its just this guy fixing stuff why
Handy Manny copies Bob the Builder.
I think handy Manny needs to fix himself
You can be handy and masturbate my cock
124
Grey's Anatomy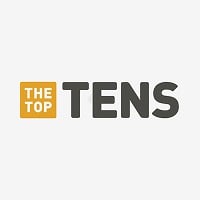 Grey's Anatomy is an American medical drama television series that premiered on American Broadcasting Company as a mid-season replacement on March 27, 2005. The series focuses on the fictional lives of surgical interns, residents and attending physicians, as they evolve into seasoned doctors while trying ...read more.
This Show Sucks - masoncarr2244
125
Toopy and Binoo
Wow I mean what was treehouse even THINKING! Like its about a brainless and fat mouse who has a voiceless cat for a friend. God I wished that Binoo grew big and ate toopy like real cats are supposed to.


This show may be entertaining for 5 year olds and under but not for people over 9. This show is a absolute DISGRACE! Like that huge mouse screams a lot I'm suprised that the people near him don't call the cops.
V 2 Comments
126
Ben 10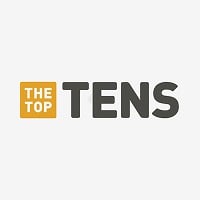 This is the only good ben 10. - Th3Zm0nst3r
127 Bill Nye Saves the World
128 How States Got Their Shapes
129
Tim and Eric Awesome Show: Great Job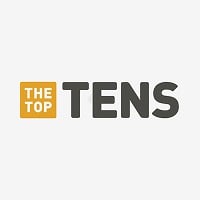 There is nothing even approaching humor or entertainment value in this show. The acting is horrible. The "skits" make NO sense at all, and not in the Monty Python random humor way. In the... Umm... Huh? Way.
People don't like South Park because it makes fun of God and everything, but this is like Family Guy, no story.
Weird Al was in an episode of this show! I recorded that episode just to see the part he was in, I think he was a Stand-up comedian in the episode!
This show is awesone,dumb asses
130
Say Yes to the Dress
What! Why is this not at least in the top 5.
These days, all my mum does is watch this show. T_T
Repetitive and boring, enough said
V 2 Comments
131
Robot Chicken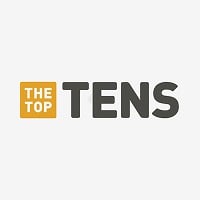 Robot Chicken is an American stop motion sketch comedy television series, created and executive produced by Seth Green and Matthew Senreich along with co-head writers Douglas Goldstein and Tom Root for Adult Swim.
Why is this show on here. This is the best adult swim show besides- the brak show and Aqua teen hunger force. Plus this show's animation is perfection.
I watched this show. I bet it's the reason the current family guy sucks! It's not funny. Just gross & stupid
Doesn't make no sense.. whats it for? bringing T.V. diseases among the family?
It's a rip-off of MAD which was an okay show. Robot Chicken is terrible! Watch MAD instead. - HondaCivic
V 10 Comments
132
America's Got Talent
Good Thing: Seeing talents
Bad Thing: Bad judges

Hated the episode where they called a man a brat from asking "how would you feel if you showed a talent and didn't get in? " I'm sorry but I would say that. The judges are the ones who are brats.
V 3 Comments
133
Hulk Hogan's Celebrity Championship Wrestling
What the hell was Hulk Hogan Thinking.
134
Aqua Teen Hunger Force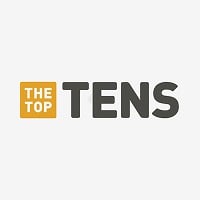 Aqua Teen Hunger Force is an American animated television series created by Dave Willis and Matt Maiellaro for Cartoon Network's late night programming block, Adult Swim.
Who put this on here? This is a good show! - DoroExploro13
I agree it is a good show
This show has no point
This show is ratchet.
135
Powerpuff Girls Z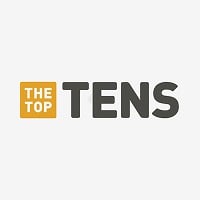 It's basically Powerpuff Girls but in Japan.
I love this show!
This awful? No way, I disagree this is the best show ever.
Wait! There's a Powerpuff ANIME?!?! Has the whole world gone #%*# cookoo?! I though, "The Powerpuff Girls was already the worst show in the world, the reboot and the original. They can't possibly make a worse show...I technically right, as it is judgingly just about as bad as the original. Let the reign of snarkiness begin! Mwah-ha-ha-ha-ha-haa! 😈
V 9 Comments
136 The Only Way is Essex
137
Nanalan'
THAT NANALAN REALLY FREAKS MEOUT!
138
LazyTown
It seems to have no plot, and seriously what kind of a villian is Robby Rotten? Is he related to Johnny Rotten - squire
Us kids root for Robby rotten - mimimelon987
I'm rooting for Robby rotten
A show that rapidly became a meme!

"Boy, that escalated quickly! "
V 7 Comments
139
I Didn't Do It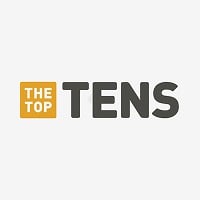 I know there has to be an explanation to your life long problems
I absolutely hate this show, it's stupid and corny and sappy like every other Disney show.
I HATE THIS SHOW!
SPOILERS...

I thought the thought-and-pretend-grandma-died scheme was stupid. I was really excited when Lindy wanted different friends as a little kid but it turned out it was a dream from Delia. I hate Delia so much. And adding "eww" from licking your feet is disgusting? I looked up "weirdest habits" and one of them was licking your feet. Stopped watching after a dozen Season 1 episodes (in Ep1-Ep12/Ep13).
140
Neighbours
It's not that bad, but it gets boring after a few episodes.
That's the problem with T.V. shows that are fixated on one single topic.
Worst show ever on channel 10 [a.k.a 11] - Th3Zm0nst3r
PSearch List
Recommended Lists
Related Lists

Best Nickelodeon Shows of All Time

Top Ten Comedy Shows of All Time

Top Ten Greatest Game Shows of all Time

Top 10 Best Scooby Doo Shows of All-Time

Best Supernatural Shows of All Time
List StatsUpdated 17 Oct 2017
5,000 votes
850 listings
9 years, 74 days old

Top Remixes (101)

1. Jersey Shore
2. Keeping Up with the Kardashians
3. Toddlers and Tiaras

Cartoonfan202

1. Sanjay and Craig
2. Marvin Marvin
3. AwesomenessTV

Disney1994

1. Rabbids Invasion
2. The Mighty B!
3. Nina Needs to Go!

Bestbasebeast
View All 101
Posts
Error Reporting
See a factual error in these listings? Report it
here
.