Top Ten Worst TV Sitcoms
fangirl
The Top Ten
1
Seinfeld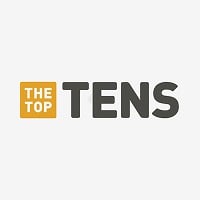 Four single friends -- comic Jerry Seinfeld, bungling George Costanza, frustrated working gal Elaine Benes and eccentric neighbor Cosmo Kramer -- deal with the absurdities of everyday life in New York City.
You want everyone to like the same thing as you do. The world revolves around you. So you don't want Seinfeld at number 1 you'd rather have something like Hannah Montana at number 1. Everyone doesn't like the same thing.
Whoever put this at number 1 needs to go to hell - Gehenna
What, this is the greatest sitcom ever!
How is this even on here it's awesome - simpsondude
V 7 Comments
2
Everybody Loves Raymond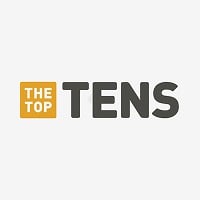 Everybody Loves Raymond is an American sitcom television series created by Philip Rosenthal that aired on CBS from September 13, 1996 to May 16, 2005, with a total of 210 episodes spanning over nine seasons. It was produced by Where's Lunch and Worldwide Pants, in association with HBO Independent Productions. ...read more.
The absolute worst sitcoms are
Everybody loves raymond
South park
The big bang theory
Scrubs
Garbage
The worst sitcom of all time
Absolute piece of crap with absolutely nothing good to offer. Zero memorable episodes, zero likable characters, zero interesting plots, zero funny jokes, zero anything. - DaWyteNight
V 2 Comments
3
Marvin Marvin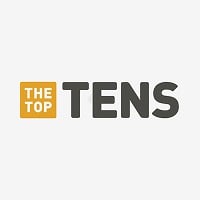 Marvin Marvin is an American science fiction slapstick comedy television series that aired from November 24, 2012 to April 27, 2013. The series stars Lucas Cruikshank as the title character Marvin Marvin, an alien teenage boy adjusting to human life.
I hate this list why isn't this show and fred the show number 1? Why is everybody love raymond number 1? GET IT OFF!
4
Fred: The Show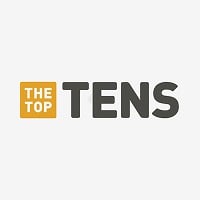 Fred: The Show is an American television series, created by Lucas Cruikshank that originally aired on Nickelodeon, in the United States from January 16 to August 3, 2012. It was cancelled after the first season due to low scores.
So you telling me sienfeld is the worst sitcom, while this piece of crap is somehow LESS WORSE? TF? - wren6
It was so bad that phantomstrider wanted to destroy his computer with a light sabre - Lunala
5
2 Broke Girls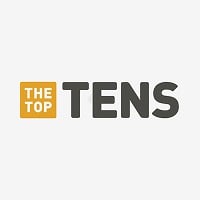 2 Broke Girls is an American television sitcom that aired on CBS from September 19, 2011 to April 17, 2017. The series was produced for Warner Bros. Television and created by Michael Patrick King and Whitney Cummings. Set in the Williamsburg neighborhood of Brooklyn, New York City, the show's plot follows ...read more.
Robot chicken did a parody of this
This abomination of a show could be single-handedly responsible for how stupid most of the youth of today are.
How can anyone find this funny? - PositronWildhawk
Waste of air time! Stupid senseless sitcom ever. I hate their yelling and screaming which seems to be their way of talking. DUMBEST SITCOM EVER.
V 4 Comments
6
The Cleveland Show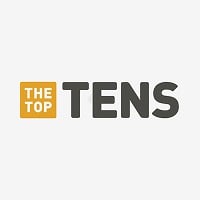 The Cleveland Show is an American adult animated sitcom created by Seth MacFarlane, Richard Appel, and Mike Henry for the Fox Broadcasting Company as a spin-off of Family Guy.
This isn't even a sitcom!
They look like Goanimate people - Lunala
Even worse than Family Guy and American Dad combined.
7
Married with Children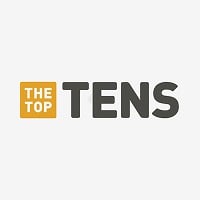 Married... with Children is an American television live-action sitcom that aired on Fox, created by Michael G. Moye and Ron Leavitt. Originally broadcast from April 5, 1987 to June 9, 1997, it is the longest-lasting live-action sitcom on Fox, and the first to be broadcast in the network's primetime ...read more.
This show is not funny, I watched a full episode and did not laugh once. People only liked it because it was shocking. All of the characters are complete unlikable idiots. - DaWyteNight
8 Dads
9
AwesomenessTV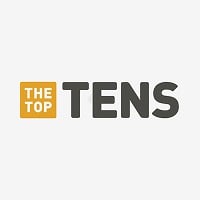 AwesomenessTV is an American sketch-comedy reality series based on the YouTube channel of the same name and is created by Brian Robbins. Both seasons contain 20 episodes.
There's two AwesomenessTV things you can do: 1. The YouTube channel or 2. The terrible, pandering, and unfunny Nickelodeon show.

When I was 10, I LOVED this show... but, looking back at it, I think it sucks.

When they weren't doing a dumb Kanye parody, they were doing skits like "Terry the Tomboy." - toptentophat29
10
The Big Bang Theory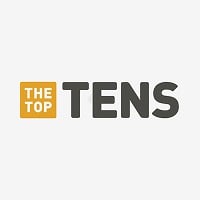 The Big Bang Theory is an American sitcom created by Chuck Lorre and Bill Prady, both of whom serve as executive producers on the series, along with Steven Molaro, and also some wasted guest stars from time to time.
I don't watch a lot of sitcoms, but this should not be here. Seasons 1-3 and 7 are awesome, period. Since Season 8 it went downhill and now is fairly mediocre, but some episodes are still funny
An ultimate torture sitcom since 2007 until 2019. Not a single laugh.
How many times can you tell the same joke? You are nerds. We get it. But the longer this show goes on the sadder and less funny it becomes. Kill it with fire.
The kid in the prequel is adorable, but The Big Bang Theory is just stupid.
V 6 Comments
The Contenders
11
Heil Honey I'm Home
Replace Seinfeld with this because it can only appeal to Nazis.
A sitcom about HITLER.

This is stupid trash - Lunala
12 My Mother the Car
13 Wait Till Your Father Gets Home
14
Henry Danger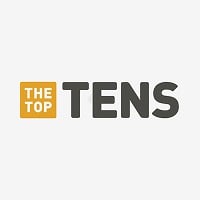 Henry Danger is an American superhero sitcom television series airing on Nickelodeon. The series was created by Dan Schneider and Dana Olsen. The series revolves around a 13-year-old boy who becomes the sidekick of a local superhero. On March 2, 2017, Nickelodeon announced that a new animated series, ...read more.
Two words: Laugh. Track. - toptentophat29
I love this show. What's with all the hate? I know it's stupid, but adults can have very dark times, so watching something stupid can relieve them a little. One of the reasons Teen Titans Go is so popular.
This show is terrible - Fireboy
This show is stupid, over uses it's laugh track, the adults are annonying, and the plot makes the show a thousand times stupid than it already is.
15
South Park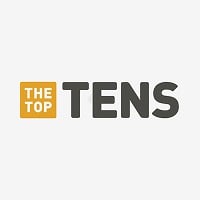 South Park is an American adult animated sitcom created by Trey Parker and Matt Stone for the Comedy Central television network. The show is about four boys, who are Stan Marsh, Kyle Broflovski, Eric Cartman, and Kenny McCormick, and their adventures in South Park, Colorado.
Overrated, fans don't like the show being criticised. It's their holy sitcom about four stupid mischievous kids.
What?! I actually kinda like this show. I can see how people hate the show. It's generically edgy, yes, but it has a HUGE cult following. - toptentophat29
I remember back in Primary school (that's Elementary to Americans) when kids talked about this and they watched it. Adult cartoons can be immature.
A show where the characters are the same age as the maturity level of the viewers. - DaWyteNight
V 3 Comments
16
Cavemen
Holy crap, this show is boring. If you don't know already, it's based off the GEICO commercials. It was funny there, but it's just... so booring! - toptentophat29
17
American Dad!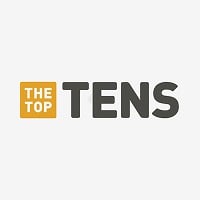 American Dad! is an American adult animated sitcom created by Seth MacFarlane, Mike Barker, and Matt Weitzman for the Fox Broadcasting Company.
A Family Guy wannabe that tries too hard to be funny and fails.
18 Small Wonder
19
Bob's Burgers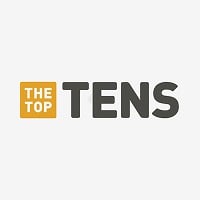 Bob's Burgers is an American animated sitcom created by Loren Bouchard for The Fox Broadcasting Company. It premiered on January 9, 2011 and is still running as of 2017.
Who actually watches this crap? Seriously. - DaWyteNight
20
Hannah Montana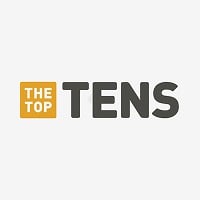 Hannah Montana, also known as Hannah Montana Forever for the fourth and final season, is an American musical comedy series created by Michael Poryes, Rich Correll, and Barry O'Brien which focused on Miley Stewart, a teenager living a double life as an average schoolgirl by day and a famous recording ...read more.
In my opinion, I liked Jem And The Holograns way more than Hannah Montana.
Hannah Montana better than Jem.
This show turned Miley Cyrus into a narcissistic monster who feeds of anger and hate - Ihateschool
Hannah Montana: Raised by Billy Ray Cyrus, OWNED BY JEM!
V 1 Comment
21
Arrested Development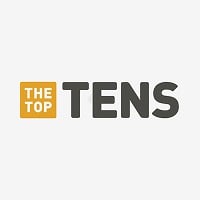 Arrested Development is an American television sitcom created by Mitchell Hurwitz, which originally aired on Fox for three seasons from November 2, 2003, to February 10, 2006. A fourth season of 15 episodes was released on Netflix on May 26, 2013. The show follows the fictitious Bluth family, a formerly ...read more.
22 The Exes
23
Nicky, Ricky, Dicky & Dawn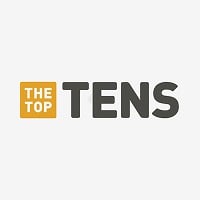 Nicky, Ricky, Dicky & Dawn is an American television sitcom produced by Nickelodeon. The series focuses on 10-year-old, later 11-year-old quadruplets Nicky, Ricky, Dicky, and Dawn Harper. They have nothing in common and often fight, but they must work together to solve everyday situations.
24
Dog with a Blog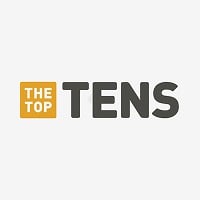 Dog with a Blog is an American television sitcom that premiered on Disney Channel on October 12, 2012, and ended on September 25, 2015. The series stars G Hannelius, Blake Michael, Francesca Capaldi, Stephen Full, Regan Burns, and Beth Littleford. The series was co-created by Michael B. Kaplan.
Why? It's great!
That's what I thought. People only put Disney sitcoms because Disney is an easy target. To most people and parents, Disney is a dumb network that cranks out pandering shows. - toptentophat29
25
So Random!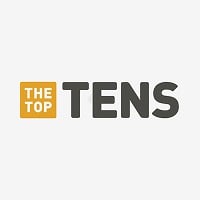 So Random! is an American Disney Channel sketch comedy series that premiered on June 5, 2011. It was announced as an independent series after Demi Lovato left the parent series, Sonny with a Chance.
You guys caused Demi Lovato to have an overdose, with your hate speech towards her, she would probably read them. How would you feel if you became famous and everyone started to use hate speech to you? I'm surprised Justin Bieber hasn't done it yet.
I have got to say I love sonny with a chance and all the storylines but for me I think so random is quite dry
26
The Cosby Show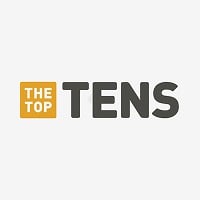 The Cosby Show is an American television sitcom starring Bill Cosby, which aired for eight seasons on NBC from September 20, 1984 until April 30, 1992. The show focuses on the Huxtable family, an upper middle-class African-American family living in Brooklyn, New York.
I honestly used to really like the Cosby show. But I sort of lost my respect for bill Cosby when I found out what he did. - MrPapa
Id rather watch Little Bill than this crap - Ihateschool
What why is this here? - DaWyteNight
27
Sam & Cat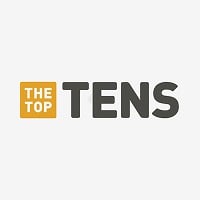 Sam & Cat is an American teen sitcom that originally aired from June 8, 2013, to July 17, 2014, on Nickelodeon. It is a crossover spin-off/sequel of both iCarly and Victorious.
I (somewhat) agree on this show sucking. Clearly Dan Schneider was trying to make a quick buck on a spin-off of two of the weirdest characters in modern Nick history. - toptentophat29
Sam is really rude and nasty

Cat has annoying voice and is dumber than patrick star - Lunala
28
Baby Daddy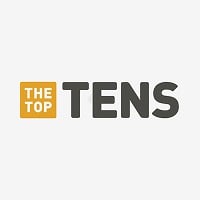 Baby Daddy is an American sitcom created by Dan Berendsen that premiered on June 20, 2012 on ABC Family (later Freeform). The series follows Ben, a man in his twenties, who gets the surprise of his life when a one-night stand leaves his baby at his doorstep. Ben decides to raise his little girl with ...read more.
29
Two And a Half Men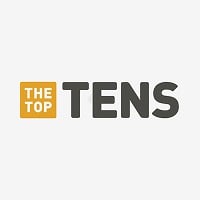 Two and a Half Men is an American television sitcom that began broadcast on CBS on September 22, 2003, and ended on February 19, 2015 after twelve seasons.
The worst show ever!
30
Bella and the Bulldogs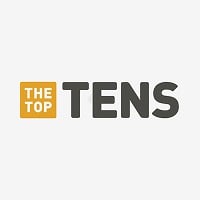 Bella and the Bulldogs revolves around Bella Dawson, a Middle School cheerleader who becomes quarterback for her football team . The series premiered on January 17, 2015 on Nickelodeon and is still running at time of publication .
31
Incredible Crew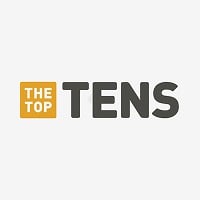 Incredible Crew is an American sketch comedy television series, created by Nick Cannon for Cartoon Network.
I guess it was bad?

I used to love this show, but it's dumb NOW. - toptentophat29
32 The Secret Diary of Desmond Pfeiffer
33
New Girl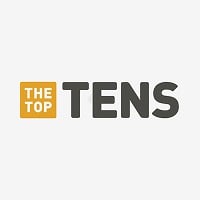 New Girl is an American sitcom television series that premiered on Fox on September 20, 2011. Developed by Elizabeth Meriwether under the working title Chicks & Dicks, the series revolves around a kooky teacher Jess after she moves into a Los Angeles loft with three men, Nick, Schmidt, and Winston; ...read more.
New girl is graet its individual and not afraid to do things a little different
34
Zoey 101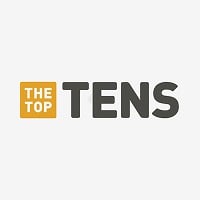 Zoey 101 is an American teen drama television series which originally aired on Nickelodeon from January 9, 2005 until May 2, 2008. It focuses on the lives of teenager Zoey Brooks (Jamie Lynn Spears), her brother (Paul Butcher), and her friends as they attend Pacific Coast Academy (PCA), a fictional ...read more.
This List Is awful This is one of the best nickelodeon sitcoms of all time! the plot is original and the actors were actually talented! I also don't think that Icarly,the Cosby show,victorious,shake it up and Seinfeld SHOULD NOT BE ON THIS LIST! 1
35
Nick Studio 10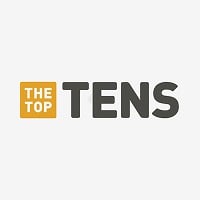 Nick Studio 10 was a programming block on Nickelodeon which debuted on February 18, 2013 and ended on June 17 of the same year, never returning from a planned hiatus after one additional Labor Day special. It aired weekday afternoons during the traditional school year from the network's headquarters ...read more.
I can (kinda) see it. It was a weird and pandering block on Nickelodeon. - toptentophat29
36 The Ropers
37
iCarly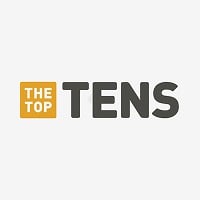 iCarly is an American teen sitcom that ran on Nickelodeon from September 8, 2007 until November 23, 2012. The series, created by Dan Schneider, focuses on teenager Carly Shay, who creates her own web show called iCarly with her best friends Sam Puckett and Freddie Benson.
Worst teen sitcom ever!
Crap and not funny
She was funnier in Drake and Josh. But this is stupid.
Why just why
38 Homeboys from Outer Space
39
Black-ish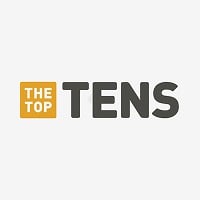 40
The Goldbergs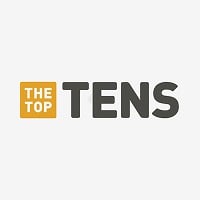 The Goldbergs is an American sitcom that premiered on Tuesday, September 24, 2013 on ABC. The series was created by Adam F.
41
Family Guy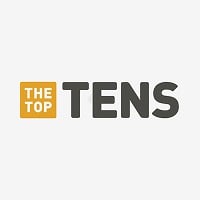 Family Guy is an American adult animated sitcom created by Seth MacFarlane for the Fox Broadcasting Company. The series centers on the Griffins, a family consisting of parents Peter (Idiotic Dad) and Lois (Nagging Wife), their children Meg (Socially Awkward Daughter) Chris (Idiotic Son), and Stewie ...read more.
Seemed decent at first, but got extremely vulgar over the years.
Vulgar humour isn't everyone's taste not every adult show is vulgar.
Used to like it when I was 14 years old but I grew out of it. I guess adults who still watch it have the mind of a 14 year old. - DaWyteNight
Well, Duh, It's an Adult T.V. show, It's Supposed to Be Vulgar!
42
Glenn Martin, DDS
What? - toptentophat29
This was pretty good. You don't see claymation much.
43
The Thundermans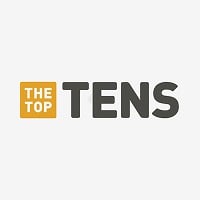 The Thundermans is an American tween sitcom created by Jed Springarn. The show first aired in 2013. This show is about a family of superheroes who have adjusted to living a normal suburban life. On July 27, 2017, Nickelodeon released a statement to J-14, stating that the series has wrapped production ...read more.
44
Friends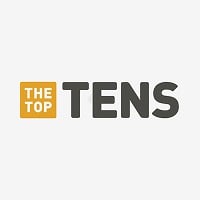 Friends is an American television sitcom, created by David Crane and Marta Kauffman, which originally aired on NBC from September 22, 1994, to May 6, 2004, lasting ten seasons. It now airs on Nick at Nite. ...read more.
I heard my friends thinking this show was the next FRIKIN JESUS! So I gave it a try and watched it...where are the jokes? Oh when the character says something and the laugh track comes in its SUPPOSE to be a joke...hmm strange cause none of the jokes are funny, and I noticed in lots of the episodes, some characters have personalities and most of the characters don't and the plot doesn't seem to be organized, sorry I just don't like the show. Worst Sitcom? No. Painfully mediocre? Yes. - tacoperson
No one told you that comedy could ever be this lame, every week there's a different show, yet they're some how all the same; we'll be chums forever, we'll be jolly with chums.
NO.

JUST NO.

THIS SHOW IS EVERYTHING! - toptentophat29
45 Mulaney
46
Girl Meets World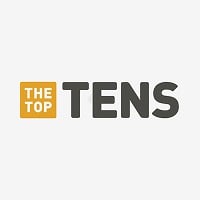 Girl Meets World is an American coming of age television sitcom. The series made its debut on Disney Channel on June 27, 2014.
My least favourite show on disney channel (which I really hate)
47
The Neighbors
Brilliant T.V. show created by Tommy Wiseau in 2015, who also acts in it (Tommy Wiseau created and acted in The Room (2003)).
48
Fuller House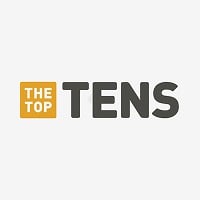 Candace Cameron Bure, Jodie Sweetin and Andrea Barber are among the original "Full House" cast members who have returned to star in this spinoff, "Fuller House." D.J., now widow and a mother to three sons, finds herself back in her childhood home alongside her sister Stephanie, an aspiring musician, ...read more.
If it ain't broke, don't fix it.
49
Roseanne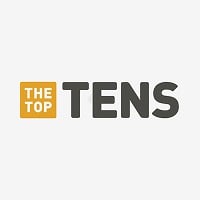 50 I Hate My Teenage Daughter
PSearch List
Related Lists

Top Ten Best Sitcoms of All Time

Top Ten Best Teen Sitcoms

Top 10 Live Studio Audience Sitcoms of All Time

Top Ten Sitcom Characters Whose Childhood You Want to See In a Spin-Off Series
List Stats
200 votes
93 listings
4 years, 36 days old

Top Remixes (8)
1. Everybody Loves Raymond
2. Married with Children
3. Bob's Burgers
DaWyteNight
1. Marvin Marvin
2. AwesomenessTV
3. Fred: The Show
Disney1994
1. Cavemen
2. My Mother the Car
3. Nicky, Ricky, Dicky & Dawn
tonyb500
View All 8
Error Reporting
See a factual error in these listings? Report it
here
.