Top 10 Worst Video Game Developers
htoutlaws2012
The Contenders: Page 2
21
Supercell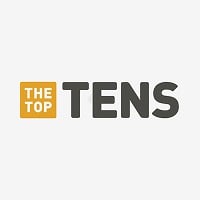 Supercell is a mobile game development company founded in June 2010 in Helsinki, Finland. The company's debut game was Gunshine.net.
Recent updates for clash of clans really sucks. Clash royale has lousy servers. But they sometimes do the right things like banning cheaters but might anger most players whose use cheats before
The people that brought you garbage like Clash of Clans and Clash Royale - christangrant
Lately it just seems like they're trying to punish you for playing. Like how dare you not spend $50 weekly.
Supercell only caters for the Visa Warriors. Rest does jot even get support not help when you need it. - Barkiestef1
You know I am up high and didn't spend money.
V 9 Comments
22
Valve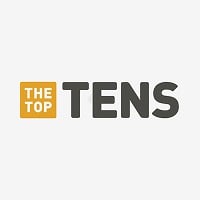 Honestly, Valve didn't really make bad games, it's that they refuse to see the ton of money they could be making. Lots of people have been demanding Half Life 3, enough to out-sell everything this year. So what does a company need to do, SUPPLY. I learned this in 7th grade, but for some reason Valve dropped out of preschool because they don't even know how to count to 3. It's not only Half Life 3, people wanted Team Fortress 3, Portal 3, and Left 4 Dead 3, but Valve is just to blind to see this. They are making money on Steam, but can't they do both like EA is doing, or heck Sega split into two to make the USA games and the Japan games. Valve needs new management or they WILL go bankrupt. - PinataonSugar
What? I love Valve's games! Especially Team Fortress 2! - Pastakirby7
The fact that Valve is even on here says a lot about the company. Half life, Team fortress, Portal, Left 4 dead. All games which should have been continued on. Games which would have probably made a ton of money just from their IPs, from their legacy. But valve honestly doesn't listen. It doesn't put an ear to the ground, because they think what the customers have to say isn't worth listening to. It's a sad state of affairs, it really is.
Valve is great. Its just that they do not take advantage of the money they could be making. - USGC
V 29 Comments
23
Niantic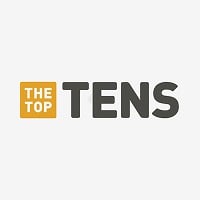 They can't do anything more than small crap updates. It not even a full game compared to what they advertised and the large amounts of money Nintendo put into them. They tease big announcements that only is 8 Pokemon added out of the whole gen 2!
All the potential in the world: funding, preexisting systems, an army of world class coders and they chose to put in the effort of 1 programmer and milked the profit of what essentially was a re-skin of their other game.
They ban everybody
Wow they ruined Pokémon go - JMaster90x
V 1 Comment
24
Philips Electronics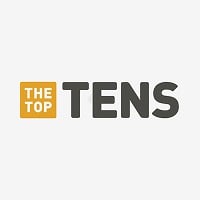 Thet ruin over and over again, for destroying Nintendo, remeber these awful Zelda CDI games, now they're going to kill the Wii you
25
Active Enterprises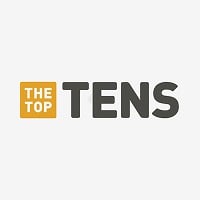 Active Enterprises Ltd. is a defunct American video game developer headquartered in Miami, Florida which was active in the early 1990s.
Actually... here's the TRUE story. It wasn't the developers' fault.

The founder, Vince Perri, didn't know programming. So he hired a few guys to make Action 52. It took 3 months to make an NES game on average, but they had 52 to program! Vince pushed them too far, thus, the product was rushed. And Vince went too far with advertizing. So it's the founder's fault, not the programmers...

Look up "Action 52: History of the worst game ever! - From Concept to Console" on YouTube.
Reasons why Action 52 sucks:
-Major bugs and glitches
-Awful controls
-Terrible gameplay mechanics
-Poor level design
-Repetitive gameplay
-Tiny sprites
-Unbalanced difficulty
-Endless games
-bad graphics
-poor music
-No storyline
Just for those two games alone they should be let alone top 10. - htoutlaws2012
ACTION 52 SUCKS!
V 3 Comments
26
EA Sports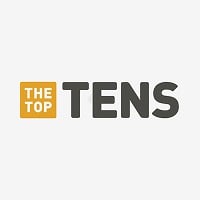 NHL 17 - AWF UL! w orse then 5 year olds house league hockey, FIFA 17 - very sloppy and totally reminds me of NHL 17... the A.i ruins both games, MADDEN 17 - also garbage game play! The problem I have with EA is when you prove to (EA) in the forms the major problems with the games and show them video evidence they just block you! There is NO reason EA shouldn't have great games! Its been since 1991 and I've owned every NHL and FIFA game since the start. The thing is they know this as well... If they made that perfect NHL game where the passing was great, the physics and everything else about the gameplay was top notch, They know it would potentially take away from fans on buying the next years version! NHL 17 is the worse gameplay I have seen in years for a very very VERY long time and they don't care! There's been a couple of updates and all they did was update HUT (for their cash grab), celebrations and uniforms and leave the major issues that every one complains about the most alo ...more
Isn't this the same thing as EA? They do the same crap EA does, but worse. They make sports games every year with updated rosters, a new and useless feature, and better graphics. That's all, it's basically the same game every year, this won't be so bad if it isn't ALWAYS $60, are you kidding me?!? You get the same game, hell I don't even think they bothered to make a new feature sometimes and just REMOVED a feature. Why is this still alive? Why are people falling for this? Well, I guess it's because of the sport it is that they like to watch, they just deny that it is bad in their mind. Well, I'm not going to fall for it. - PinataonSugar
GOD DAMN YOU, EA SPORTS! You actually achieved making people start yammering on about FIFA, the worst franchise in existence.
EA Sports is a spin-off company of EA. It's literally the same thing as EA. It tries to grab your wallet but the difference is that they make sports games.
V 2 Comments
27
Ocean Software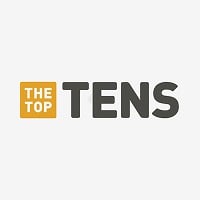 Ocean Software Ltd, commonly referred to as Ocean, was a British software development company, that became one of the biggest European video game developers/publishers of the 1980s and 1990s.
This company's fine. They made perfect arcade ports for computers.
Should be number 1. I will agree with Filmnstuff. He reviews his negative reviews of ocean games. They all suck, except for Total Recall for the Amiga with Darkman.
Waterworld,the worst game on the Virtual Boy
BAD THEY GAMES MADE
V 2 Comments
28
Rovio Entertainment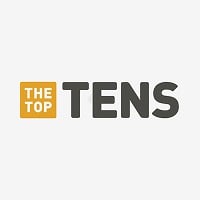 Rovio Entertainment Ltd., previously known as Relude and Rovio Mobile, is a Finnish developer, publisher, distributor of video games and is an entertainment company headquartered in Espoo, Finland.
Angry Birds has just become an abused cash cow... They arrogantly released the Angry Birds trilogy way overpriced on 3DS and didn't even bother to make it different. They hate gamers, apparently. Especially if they buy anything they make for a Nintendo console.
All I can say is they just been milking Angry Birds and refused to make a new series that can become a big hit. I didn't even like Angry Birds, how the hell is there going to be a Angry Birds movie. - PinataonSugar
Angry birds was great until they added coins to some of the games. Now you have to pay coins for the levels, and you can't even really earn the coins, you have to BUY THEM!
Angry Birds is a terrible game and there are TRILLIONS of versions of that stupid pointless cash grabbing game. - MinecraftHater
V 13 Comments
29
Roblox Corp.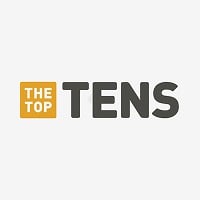 A company that thought updating it to make it more realistic was the way to go, unfortunately, that its crumbled into dust since 2013. The community want a 2010 ROBLOX back. This is NOT what people of the golden age of ROBLOX wanted. They sold out to the millennial age. I understand the updates to keep up, but keep up with what? that have absolutely no competition and it was perfectly fine as it was considering users made their games, so why make it worse?
They don't have any competition in their video game genre, therefore they never, ever, EVER, listen to their community.
We should protest in front of their Headquarters that they removed tickets. Like If you are with me. - MinecraftHater
TIX removal, Guest removal, Forum Removal, Anthro, New events, etc. Do I need to say more? I like ROBLOX, but these updates are just terrible! - Datguyisweird666
V 8 Comments
30
Traveller's Tales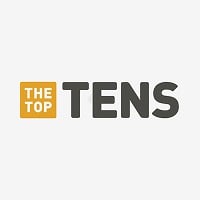 This shouldn't be here
31
Peta Games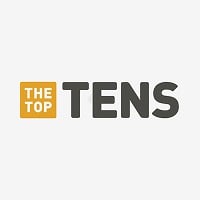 Peta being peta tried to rip off meat boy by saying that the titular mascot of team meat was made of pig guts. But team meat fought back in a clever way. Peta made super tofu boy to fight it, but if you type "petaphile" on the character select, you can play as tofu boy himself! But he SUCKS. He has troubles even making it past the first level. Peta, just stop making games and stop killing animals but say that you keep them safe. What a bunch of dumb hypocrites. - astroshark
So, the infamous terrorist cult has invaded the gaming industry? - thearkis
The only thing they're really good at is euthanasia.
Tanooki Kills Mario, Stupid Tofu Boy, Pokemon Black & Blue, Kitten Squad... the big bad weasel of animal rights is LJN's propaganda games division!
People Eating Tasty Animals: The Laughing Joking Numbnuts of animal rights since 1980
V 5 Comments
32
Acclaim Entertainment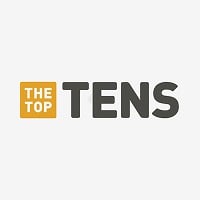 Acclaim Entertainment was an American video game developer and publisher. It developed, published, marketed and distributed interactive entertainment software for a variety of hardware platforms, including Mega Drive/Genesis, Saturn, Dreamcast, and Game Gear, Nintendo Entertainment System, Super NES, ...read more.
Come on now they made mortal kombat and the burnout series
Well, they did make Mortal Kombat and Burnout, but they also made some bad games too.
How they made #2 I have no idea. Did 4chan decide to raid this list or something?
Are you kidding me? they made Shadow Man for the n64 and RE-volt,those were awesome games,and ports for mortal kombat and Burnout,you can't be serious,Bubsy was made by Acoolade,not Acclaim! - MikeWayne
V 9 Comments
33
Mindscape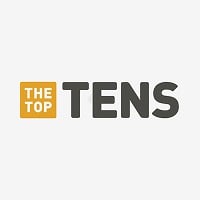 Another mix bag they made some good some awful. - htoutlaws2012
34
2K Games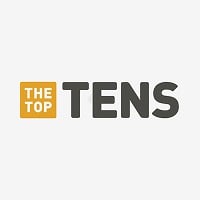 2K Games, Inc. is an American global developer, marketer, distributor and publisher of video games, like Borderlands, Civilization V, The Darkness, NBA 2K and more recently, WWE 2K.
2k have made so many good games and bad games also but more good Borderlands bioshock and more
Stick to 2K sports
Not for the NBA games but the WWE games recently with them are the same every year their turning into EA it seems like. - htoutlaws2012
2K Games is not Japanese! It's American! I hate this logo! Nintendo wants 2K Games back! BioShock sucks! Borderlands suck! And that furry JRPG game Bouken no Nyaki sucks! - Neinwott
Read any reviews talking about any Bioshock game or Borderlands game and they'll tell you the opposite. And saying that a game company sucks because you "hate their logo" sounds like you're grasping at strings. - MasonOcker
V 2 Comments
35
Sledgehammer Game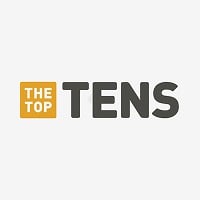 Sledgehammer Games is an American video game developer, formed in 2009 by industry veterans Glen Schofield and Michael Condrey.
The make the worst Call of Duty games with activation
Honestly I think their involvement with MW3 kinda put them here. The multiplayer was garbage.
Call of Duty's downfall started when this company came in 2011 and did MW3. - htoutlaws2012
This game deserves to be in the Top 5. First Advanced Warfare and now Call of Duty WW2. Like EA, Sledgehammer has become a money hungry company that claims to fix bugs and problems with the game, but really makes no effort.
V 2 Comments
36
Fox Interactive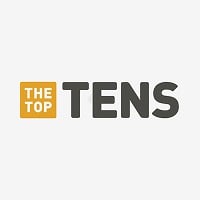 It's weird how I'm finding this company on the list; they published Croc.
Almost every simpsons games they made except for a few are bad. - htoutlaws2012
37
Interactive Television Entertainment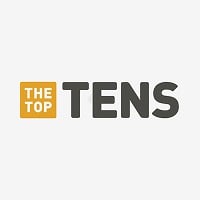 Interactive Television Entertainment was a Copenhagen-based Danish company founded in 1988 as SilverRock Productions and renamed to ITE in 1992. It was best known for developing and producing the Hugo media franchise.
Good before, now there trash and ps2 Hugo games as well as 3d hugo games for ps1 sucks too.
38
343 Industries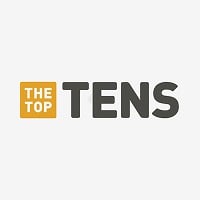 I never have, I probably never will, take this group of people seriously. Yes they have some cool things going for halo, but mostly they've managed to dampen my love for this series that was a huge part of my life since I was little.
Halo is good, but I pre ordered halo master chief collection, and multiplayer doesn't work for anyone who pre ordered It! REALLY ANGRY ABOUT IT!
They will ruin the Halo franchise. Can we have Bungie back, PLEASE!
343i Only cares about making money and squeezing every single penny out of their loyal consumer. They do not care about their product and have DESTROYED HALO.
This honestly should be in the top 10s or 20s.
V 11 Comments
39
Rare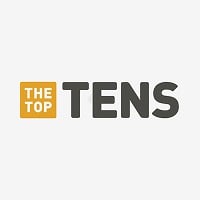 Rare is a British video game developer located in Twycross, Leicestershire. The company was established in 1985 by Tim and C hris Stamper, founders of Ultimate Play the Game. During its early years, Rare was backed by an unlimited budget from Nintendo, primarily concentrated on Nintendo Entertainment ...read more.
We used to love Rare and we even let Banjo-Kazooie: Nuts and Bolts slide but until they went on to make Kinect Sports, they were officially dead.
Microsoft ruined this company. Rare used to make some good games, but Microsoft bought their company and created absolute trash to put all of their fame they worked hard for into a waste.
Probably of the recent Rare games but back then nobody would say it. - htoutlaws2012
This company was ruined by Microsoft. Blame it on Microsoft, not Rare.
V 3 Comments
40
Happysoft
Hong Kong '97 their one and only masterpiece from the pits of hell
They made Hong Kong 97'
PSearch List
Recommended Lists
Related Lists

Top Ten Best Video Game Developers

Top Ten Video Game Developers We Love to Bash

Top Ten Best Video Games from Terrible Video Game Developers

Top Ten Most Underrated Video Game Developers
List Stats
2,000 votes
131 listings
4 years, 273 days old

Top Remixes (32)

1. Digital Homicide
2. Activision
3. Electronic Arts
DCfnaf

1. LJN
2. Titus Software
3. Stellar Stone
htoutlaws2012

1. LJN
2. Active Enterprises
3. Titus Software
tranhotwheel04
View All 32
Posts
Why I Hate : Activision
Skullkid755
Error Reporting
See a factual error in these listings? Report it
here
.