Worst Warrior Cats Names
l9me
The Contenders: Page 19
361 Mille
362
Tiny
That is a really pointless name. I would not like to be named after what I look like... Tiny. No.
Aw, poor Scourge. This name is offensive to him, his ((previous)) owners should of called him something else so he wasnt embrassed.-.- Just No
HEIGHT DOESN'T MATTER! I'm really short, and I find this name offensive.
V 2 Comments
363
Hawkfrost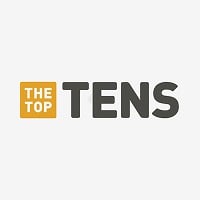 I hate Hawkfrost don't get me wrong but I think Hawkfrost is an epic name! ~Blizzardstar
His name means he was a brown cat who had a cold nature. His prefix describes his appearance, and his suffix describes his personality.
I imagine a hawk who died in winter and got frosted
It's a new flurrie flavor get it at any fast food place for $5.99
V 6 Comments
364
Whitetail
Tail means she is swift and agile while white could describe her fur color
Whitetail is the name of a posionous spider, every time I read her name in the book I shuddered. Not a good name in my opinion, shesh.
V 1 Comment
365
Blackstar
I think that Blackstar is a fine name! He is a good leader too! Humph...
Hi names blackstar because of his big black paws
Blackstar makes him sound like he's all black.
Blackstar's awesome! -WolvesNight
V 8 Comments
366
Berrynose
I love the cat, in fact Berrynose is one of my favorite characters. I love his attitude and how he has a sweet side. However, the name he ended up with was a bit silly. No offense to Berrynose, Erin Hunter, or anyone who loves the name. He could have gotten a cooler name.
I like the name. I mean, his nose may be the color of a berry. But I think the name is cute.
Well he is named berrynose because he is very nosey
Nice name
V 13 Comments
367
Harespring
I, one star, shall name you Harespring due to the fact that a hare is springing behind you. He's big, too...
This makes sense and it's not a bad name
Good name for fast runner -Firestorm
Hares do spring... It makes sense! - UrsastarOfForestClan
V 4 Comments
368
Hawkfeather
Half of these names I don't think even are real
V 1 Comment
369
Epicface
Why epic cats don't even know what epic really means and face seriously how can a cat have a epic FACE!
I name you Epicface, because your face is cool.
V 4 Comments
370
Bloomheart
It's a good name, just sounds a little better on a she-cat - tigerstar908
Yup. It's canon, in Mapleshade's Vengeance…

AND IT'S A TOM.

(Good heavens! )
This would sound much better on a she-cat.
V 1 Comment
371
Bossstar
To be honest it's annoying that people are putting fan names up here and innocent people who may or may not have read the whole lot of books think Erin hunter made them up.
I don't think this name was mentioned in the series
Is he the boss
...why? What is with these fan-made names... ;-;
V 4 Comments
372
Spottedleaf
WHAT! SPOTTEDLEAF IS A EPIC NAME! WHAT IS WRONG WITH IT!
No way! It's awesome!
HELLO! Spotted leaf is a great m
Name, what is wrong with you people! !
I LOVE IT SO MUCH STOP IT PLEASE! - Spottedtail
V 12 Comments
373
Silverstream
Silverstream is a wonderful name! Really people?!
Silverstream is amazing! Who put this on here?!
This is a beautiful name. It means she's pretty and graceful.
SINCE WHEN IS SILVERSTREAM A BAD NAME?!?!?! OR WILLOWBREEZE? OR SPOTTEDLEAF? OR ECHOSONG / ECHOMIST?!? OR GOLDENFLOWER?!?! THEY ARE BEAUTIFUL! - Spottedtail
V 8 Comments
374
Lionblaze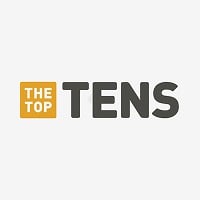 Lionblaze is a character in the Warrior Cats series . He is part of The Three, along with Jayfeather and Dovewing, and has the power of being undefeated in battle . However, the power if removed from him after the Clans are saved from the Dark Forest .
What is wrong with you people?! Half the names on this list are great names! You are a disgrace to the Warrior World!
All Warrior names don't have to make sense, you know! I'm mad that this is even on the list along with many others!
WAY over the top!
OH MY GOD I JUST REALIZED I REACHED THE END!
-random commenter
V 8 Comments
PSearch List
Recommended Lists